Disclosure: As an Amazon Associate and member of other affiliate programs, I earn from qualifying purchases.
I seem to visit this topic often, especially when I'm decorating for a new season, but it's something that I'm still trying to work through myself...small space decorating challenges. Over the 29 years we've been married, we've lived 10 different homes, with the largest at 3500 sq. feet and the smallest, our current home, just under 1200 sq. feet. In our largest home, we had so much space that I had to buy "stuff" just to fill some of the least used rooms in the house. In that house, the decorating challenge was that there was almost too much decorating space.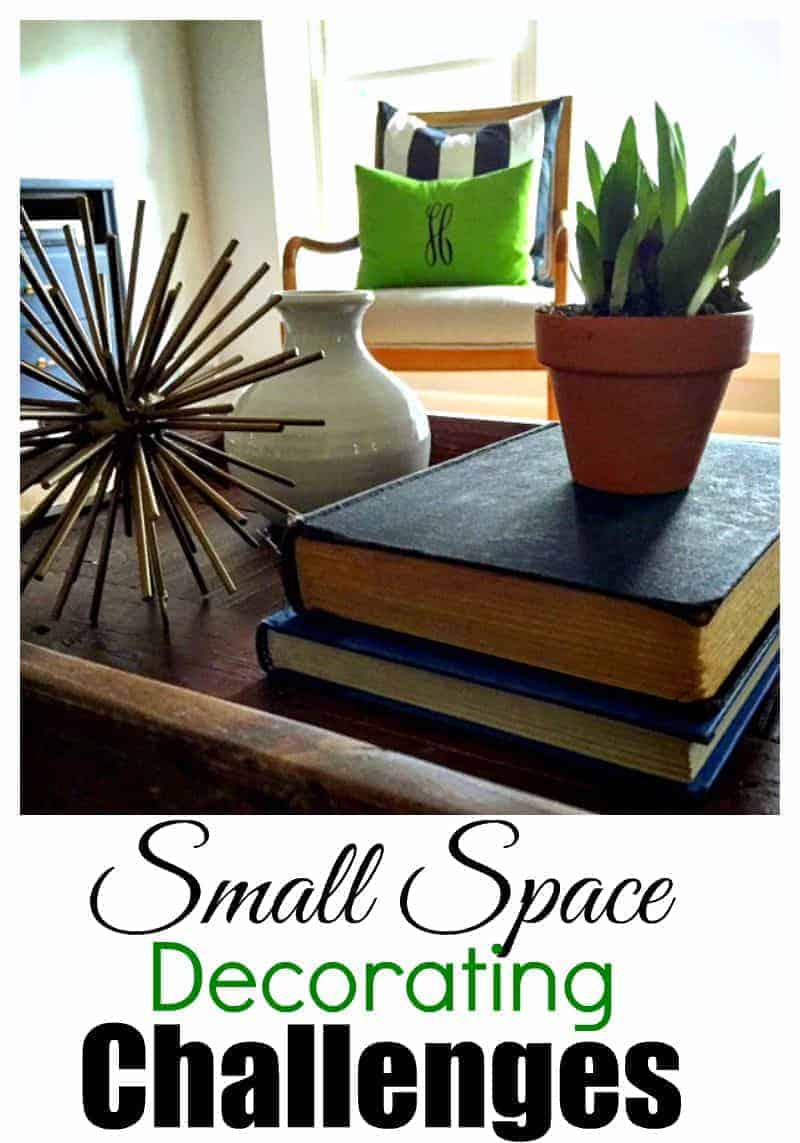 In the house we are in now though, I've had to learn how to decorate in a different way. I am someone who enjoys decorating and moving things around a lot, like furniture and pictures. My go-to pick me up for a room was to move the furniture around, change a few accessories and BAM, you had a new room for no money.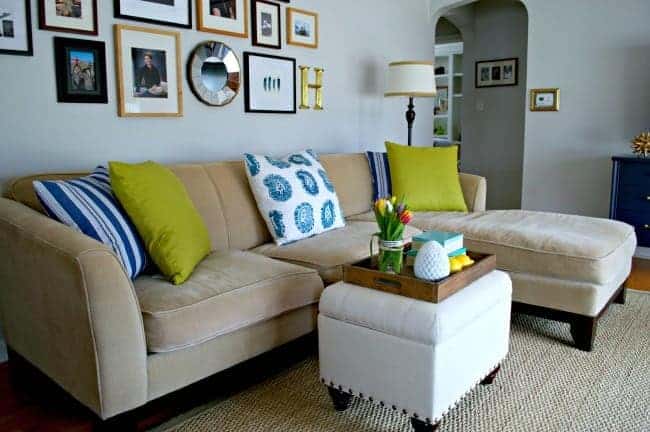 When you live in a small space, there's no moving furniture around, because it usually only fits in one spot, and you have limited space for decor, so you have to be choosy about what you display. In my current living room (the biggest room in the house) I only have 3 areas, which consists of 2 chests and a tray on an ottoman, to display lighting and a few decor items. Not a lot of space for someone that likes to change things up.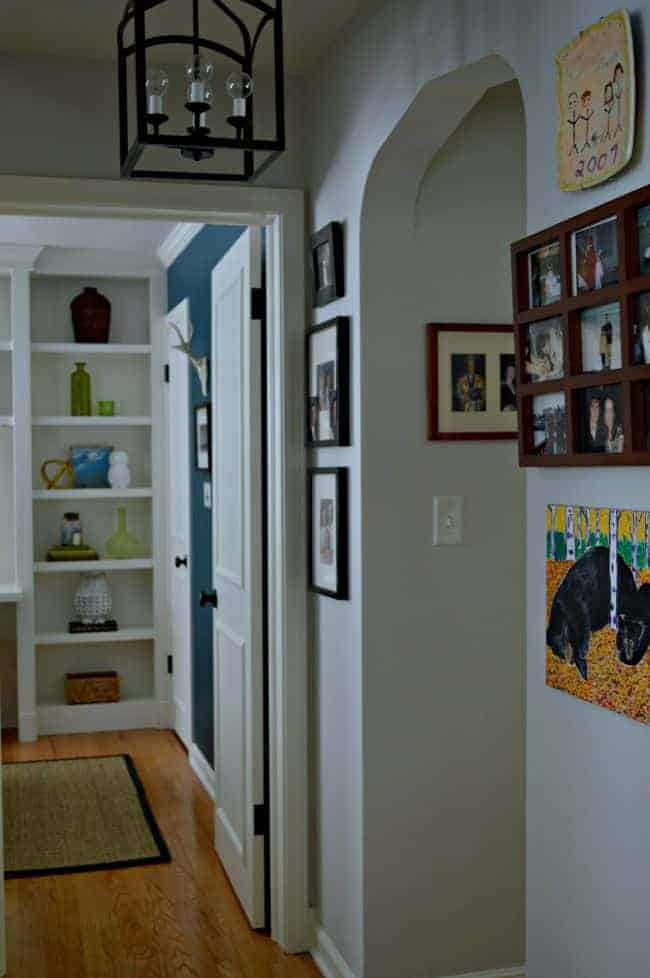 So instead of moving furniture, I have found that rotating my decor, either monthly, or sometimes, every other week, allows me to change things up a bit. I've also found that by keeping larger items neutral, like the couch, rugs and bedding, and by keeping my color palette cohesive throughout the whole house, I can switch out the pillow covers or accessories in any room and have an instant change without a lot of expense or effort.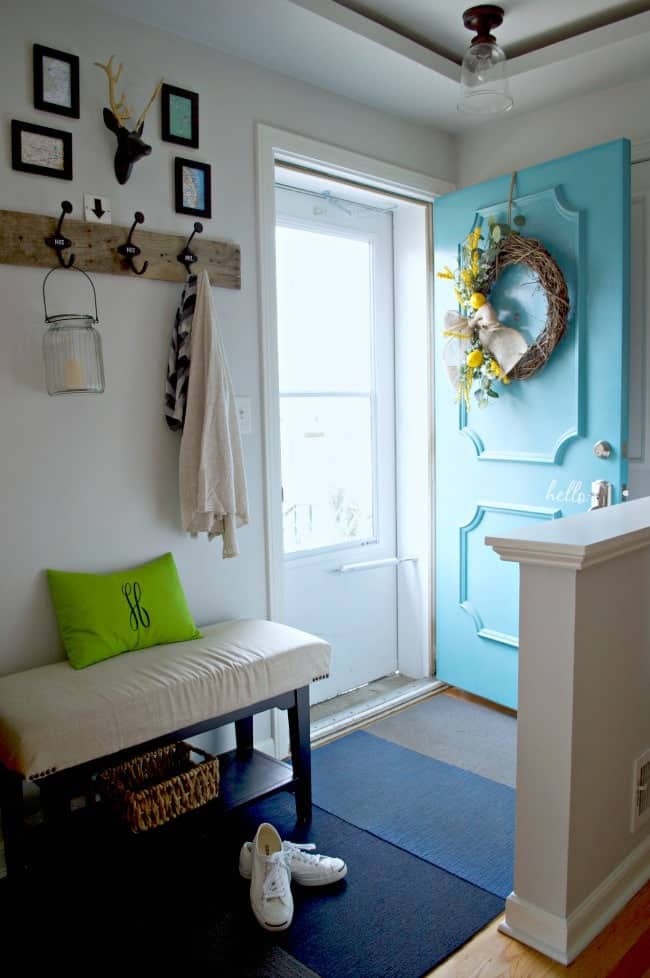 Now, when I shop online or in a store and I see something that think I would be perfect for my home, I make sure that I have several places to put it in any room of the house, and that I love it...really love it.
In the grand scheme of things it's just stuff anyway, right? Hey, at least I can say that I can clean my house in 2 hours and be done, the big house was 2 days. 😉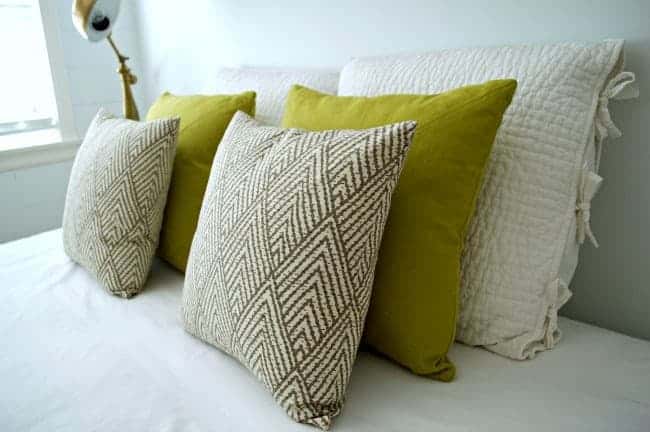 Big home or small space, what decorating challenges do you have?
I hope you have a great Labor Day weekend. I don't want to jinx it, but we are supposed to work on our countertops this weekend. Fingers crossed.