Disclosure: As an Amazon Associate and member of other affiliate programs, I earn from qualifying purchases.
How to make fall leaf candle holders with fresh fallen leaves and hot glue.
There's something about candles burning in the fall. The soft light and scent adds a touch of coziness to your home. I'll burn candles occasionally during the summer but once the cool air arrives, I burn them almost every night.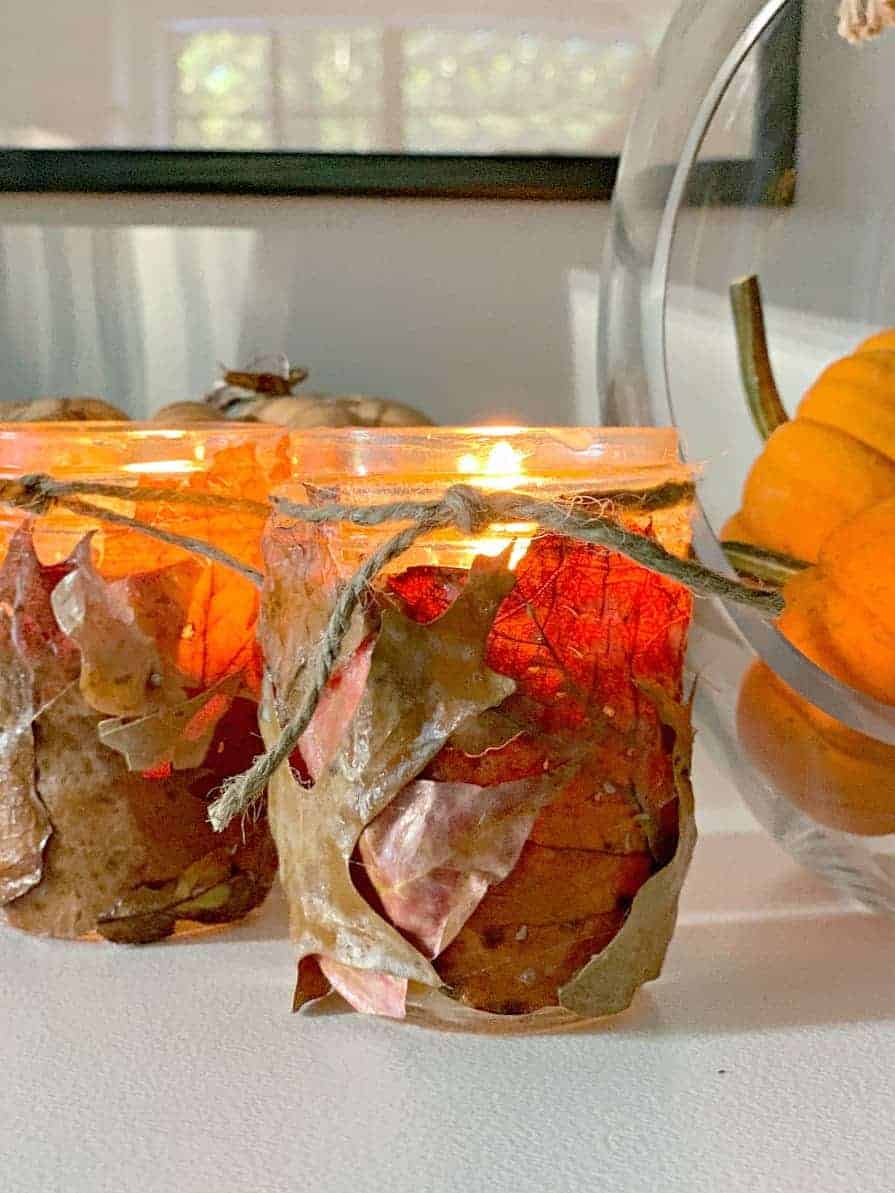 ---
It's time for another Thrifty Style Team project! Make sure you check out the rest of the Team's fun ideas at the bottom of the post.

---
I'll share the how-to for my easy beeswax candles in another post. Today is all about the pretty fall packaging, and it cost me next to nothing to create.
Supplies to make fall leaf candle holders
As an Amazon Associate and member of other affiliate programs, I earn from qualifying purchases.
I made the mason jar beeswax candles a while ago but wanted to dress up the outside for fall. I've seen similar projects on Pinterest done with faux leaves but I found a ton of really pretty leaves on my morning walk with Cooper, so I picked up a few and decided to use them for this project.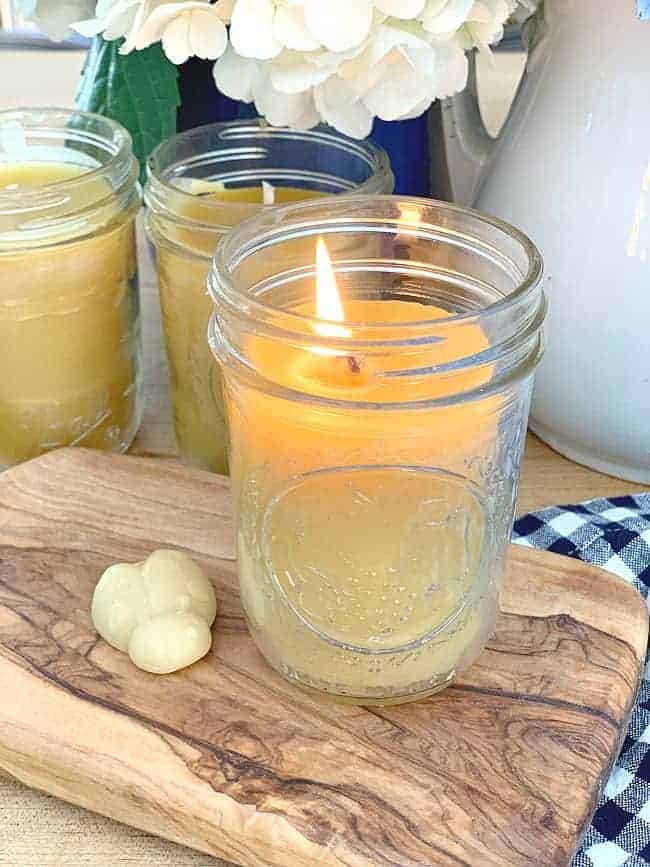 I found out that the best leaves for this project, if you're using real, are ones that are still soft. They are much easier to work with.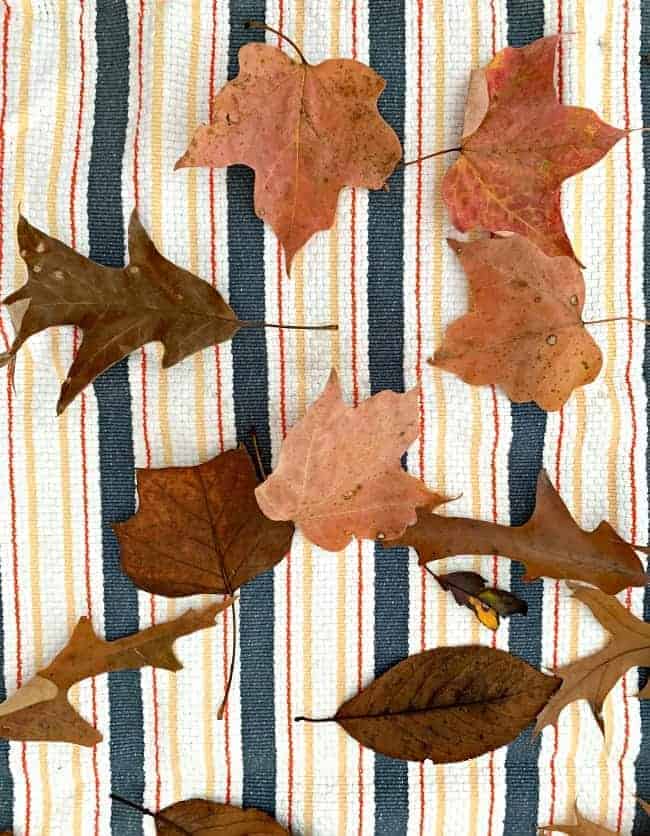 If you decide to go with the faux leaves you can find a couple different kinds at the Dollar Store. I like to go the "free" route whenever possible, but a buck isn't much of a sacrifice.
Anyway...
This was a really easy craft to do, once I figured out how to make the leaves stick to the mason jars. My first attempt was to use Mod Podge on the leaves and jar.
It was a complete fail. The leaves just wouldn't stick to the jar.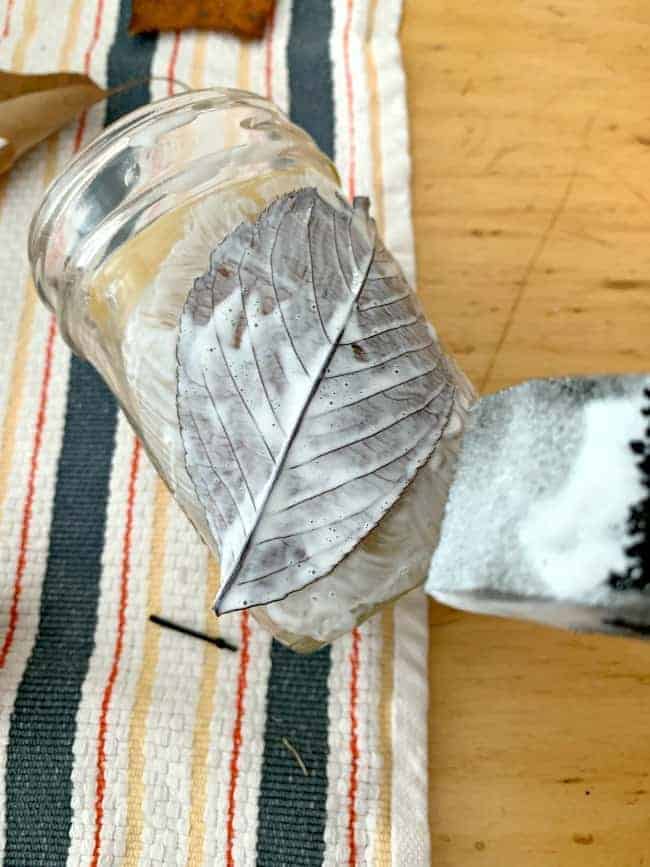 Not a good start. Instead of giving up though, I wiped off the mason jar and started over.
My second attempt was more successful.
I pulled out my hot glue gun and just added a touch of glue to the edges and down the middle of each leaf.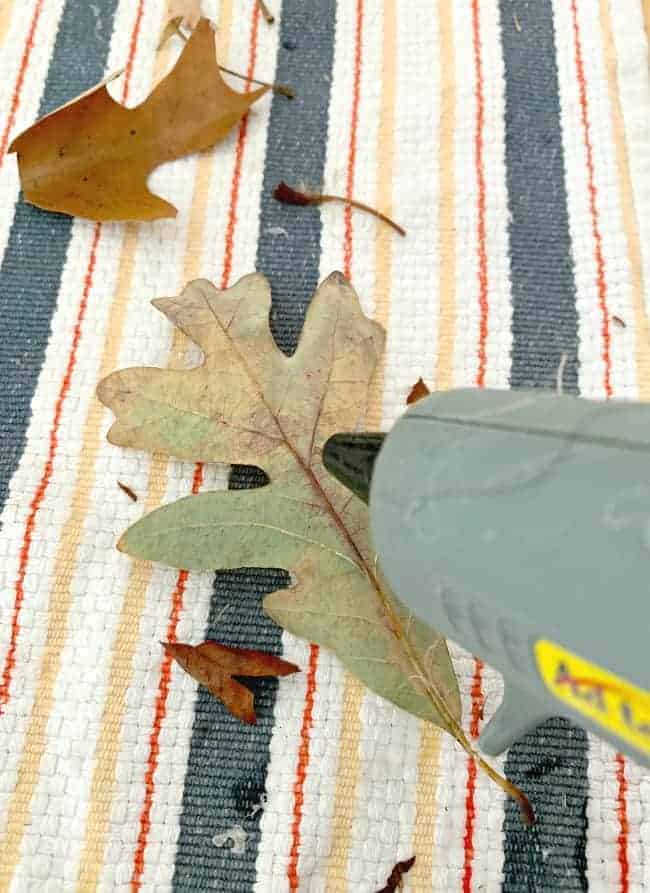 In no time I had my mason jar candle covered in fresh fall leaves.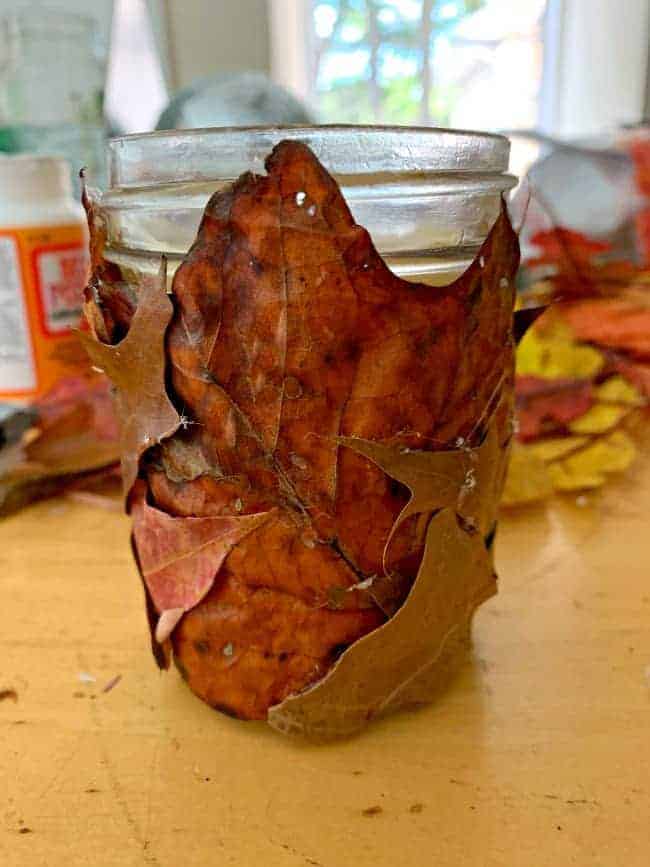 My fall leaf candle holder needed a little something extra so I searched my stash and found a piece of thin jute twine. I simply tied it around the top of the jar.
I knew that the real leaves that I used would eventually dry out, and crisp up, so I applied a coat of Mod Podge to the completed candle holder to try to preserve them.
Once they were dry they were ready for a candle. You can make these and stick a tea light inside or votive candle or just cover a candle jar that's already filled, like mine.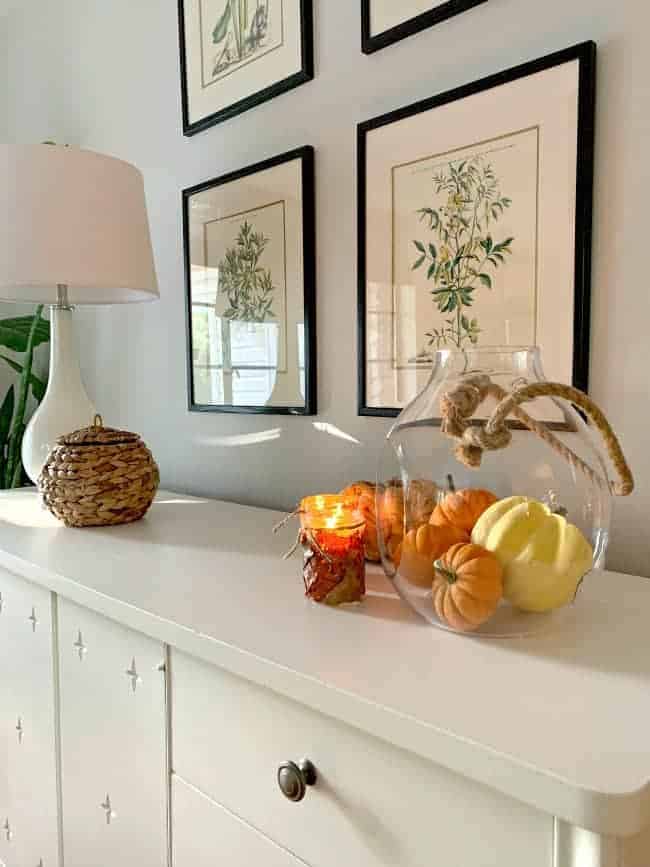 They are the perfect fall accent and I love to see the red and gold colors of the leaves with the flickering candlelight.
Do you find yourself burning candles more once the cool fall air arrives?
Remember to check out my Thrifty Style friends and their affordable home decor ideas!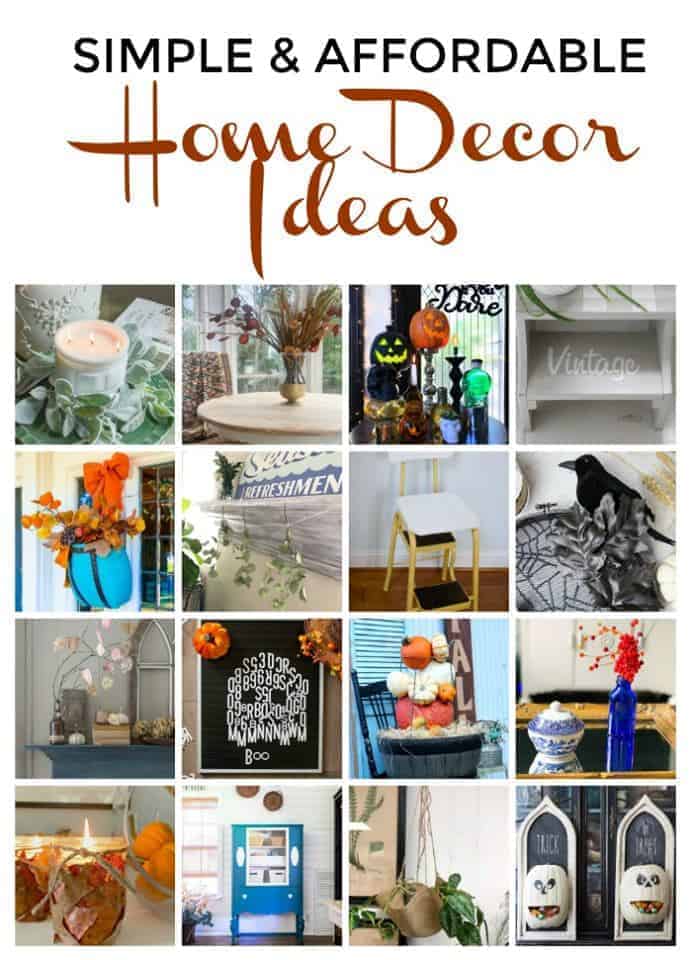 Thrifty Spooky Halloween Corner from Redhead Can Decorate
Framed Mirror Tray from 2 Bees in a Pod
Step Stool Makeover from Bliss Ranch
Fall Leaf Candleholders from Chatfield Court
Thrifty Homemade Candles from Cottage at the Crossroads
Painting an Antique Cabinet in a Bold Blue from DIY Beautify
Fall Crafts Using Spray Paint from Duke Manor Farm
Fishing Basket Turned Fall Door Decor from I Should Be Mopping the Floor
DIY Hanging Basket from a Placemat from Jennifer Rizzo
DIY Watercolor Sheet Music Leaves from Postcards from the Ridge
Tomato Cage Pumpkin from Salvage Sister and Mister
Embroidery Hoop Halloween Wreath from The Creek Line House
Vintage Kitchen Counter Step Stool Makeover from The DIY Village
Halloween Letter Board Ghost from The How To Home
DIY Halloween Candy Dispenser with Jack O' Lantern Eyes Printable from Unskinny Boppy
Simple Eucalyptus Garland from What Meegan Makes