Disclosure: As an Amazon Associate and member of other affiliate programs, I earn from qualifying purchases.
Outside project update on our stone cottage.
It was a beautiful weekend here at the cottage and we took full advantage of it.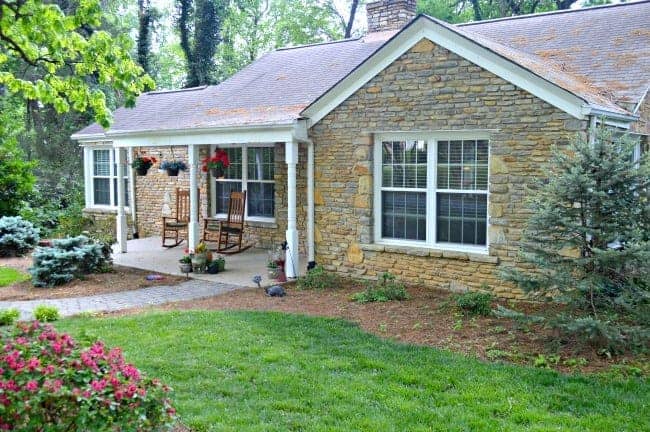 We haven't done a lot of projects outside since we moved in last July (besides yanking a couple of bushes out) because we've been busy with our long list of projects to do inside. All of that's about to change though because, like the inside, there's a ton of things that need to be done and we can't put it off anymore. This was our first winter here so it's the first time we've really gotten to see the whole front flowerbeds and back yard without all of the leaves, weeds, trees and bushes in bloom. Wow, it was a rude awakening. We knew the yards were a mess but we didn't realize how bad it was until this weekend.
The list is long, and overwhelming, but we'll do what we did when we lived in Illinois and confronted that messy yard...take it one project at a time.
This is the house before we moved in. The front flowerbeds were sparse and in need of care. The pine tree at the corner of the house would drop needles at the slightest touch (plus I just didn't like it).
I won't bore you with the whole list just yet but I'll fill you in on what we accomplished this weekend. I don't have any of my indoor projects done, and I'm still working on painting the kitchen windows black, so today is all about outside progress.
Starting in the front of the house, I took the scraggly bushes out from one of the front flowerbeds and left the boxwoods, liriope and hydrangea (that I planted last fall). The little pine tree that was losing it's needles also came down.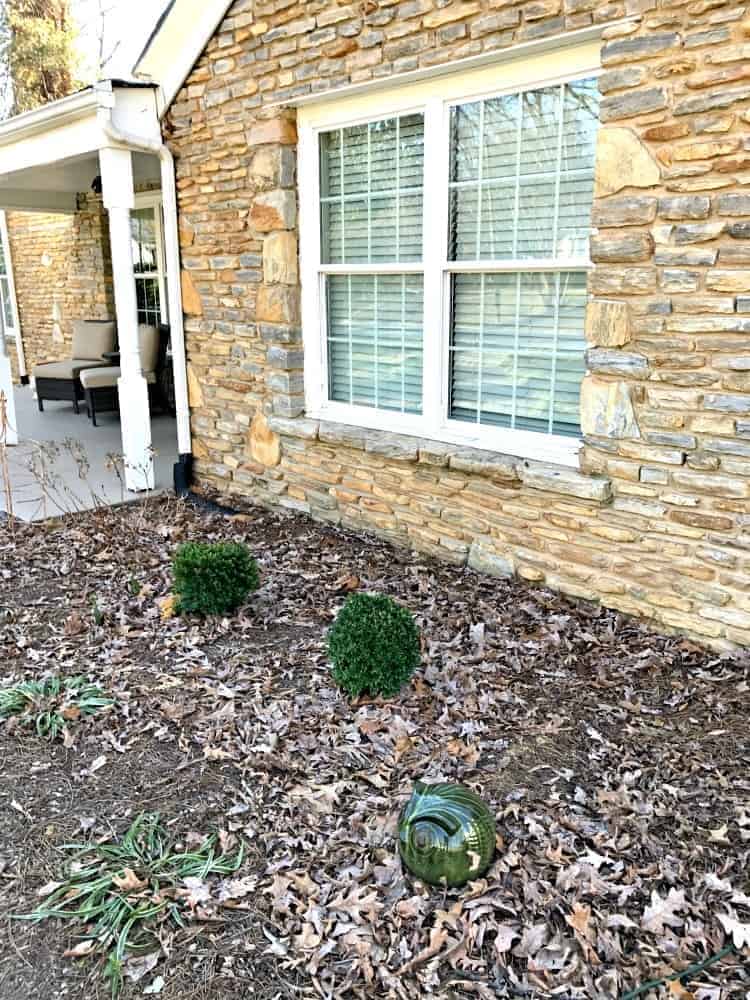 One of the previous owners planted azaleas everywhere on our property, even in the middle of the back yard. We had six around our oak tree, all in poor condition, so I dug them all up.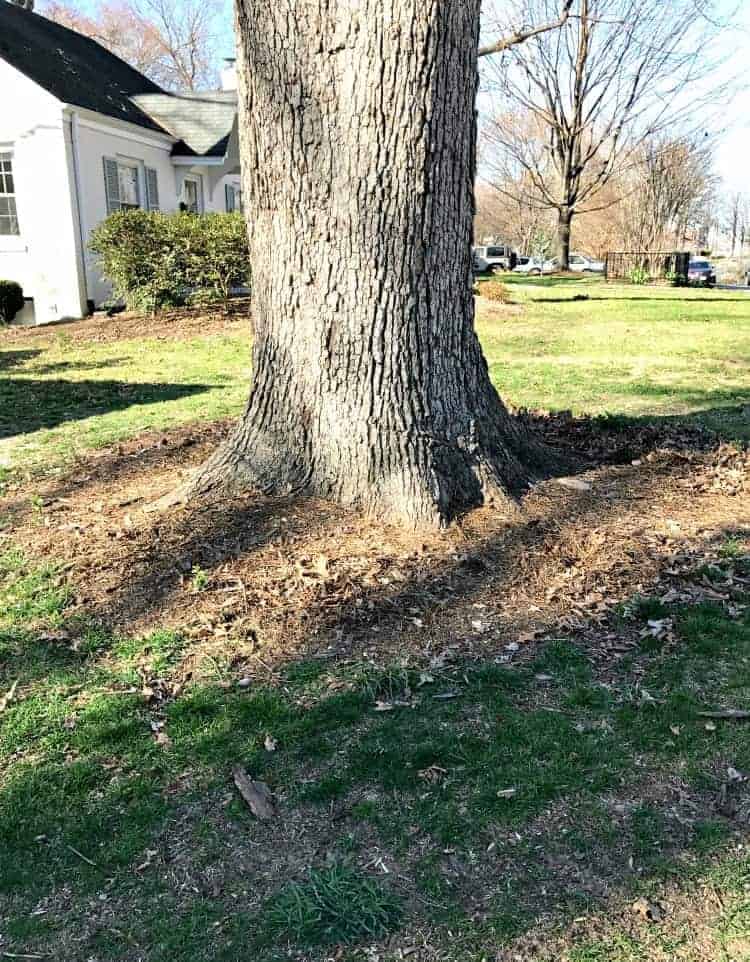 The next bed to get the treatment was the one in front of the porch. There were a couple of junipers that I removed last fall (too many memories from our Illinois house 😉 ) and a few dying bushes. The rest of the dying bushes were dug out this weekend and all we're left with are a few nandinas.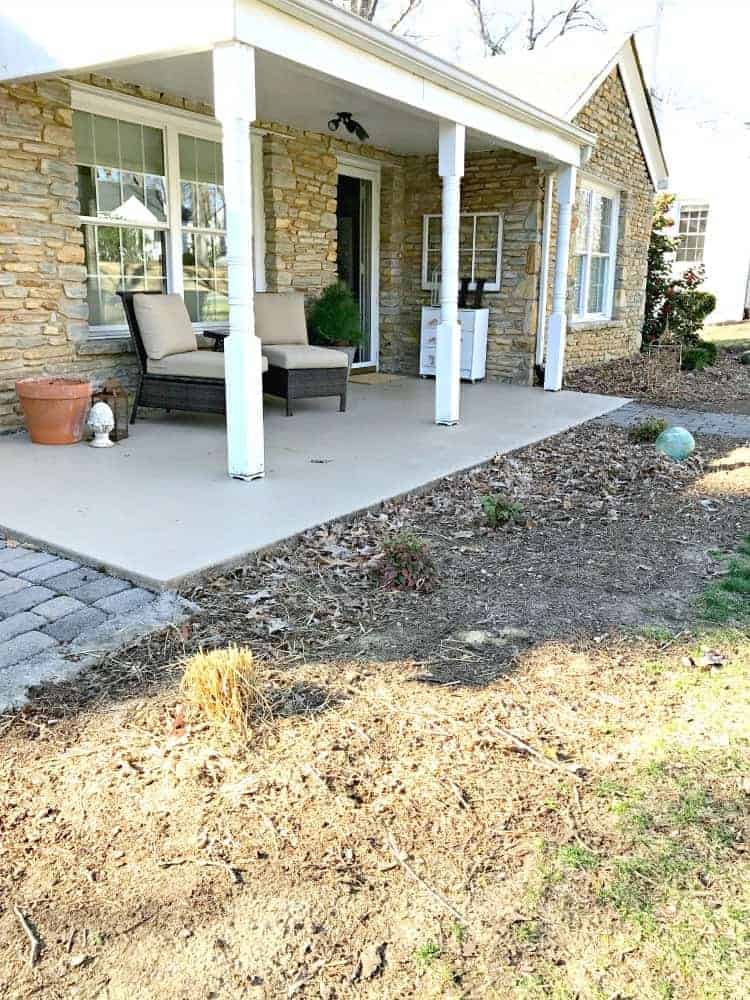 The last flowerbed that I cleaned up was the one on the side of the front porch. Tons of weeds and 3 scraggly azaleas used to live here. Now it's a clean slate and ready for something new.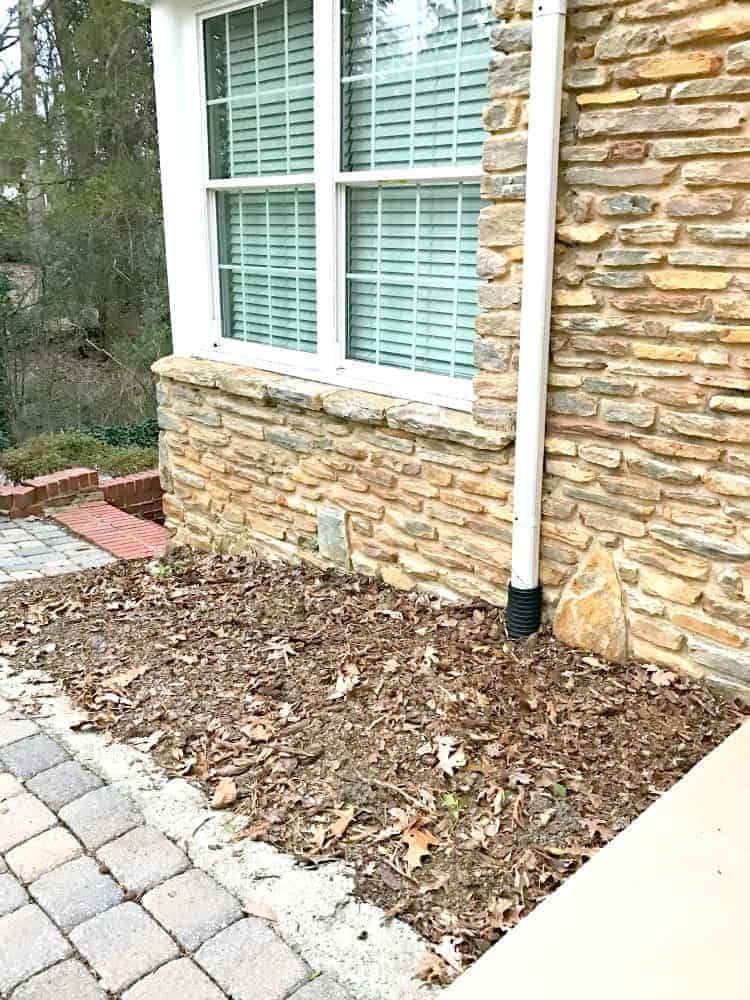 I'll rake the beds out next weekend and then they'll all get fresh pine straw. I'm going to take my time to decide before I plant anything new.
This is my ever growing pile of junk, misfit bushes, an unused satellite dish that was still on the roof and some rocks and cinder blocks.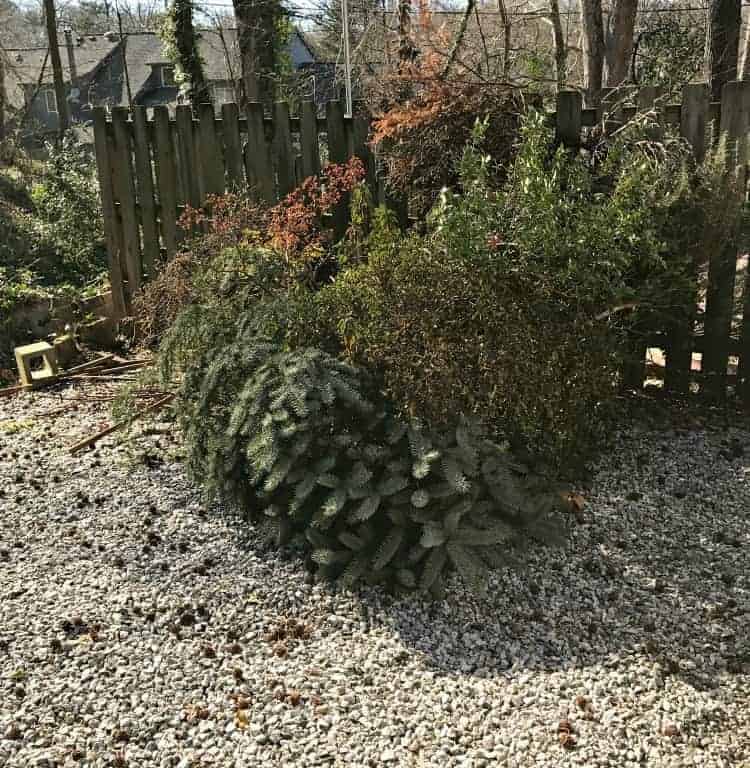 One bright spot was the pretty daffodils that are popping up.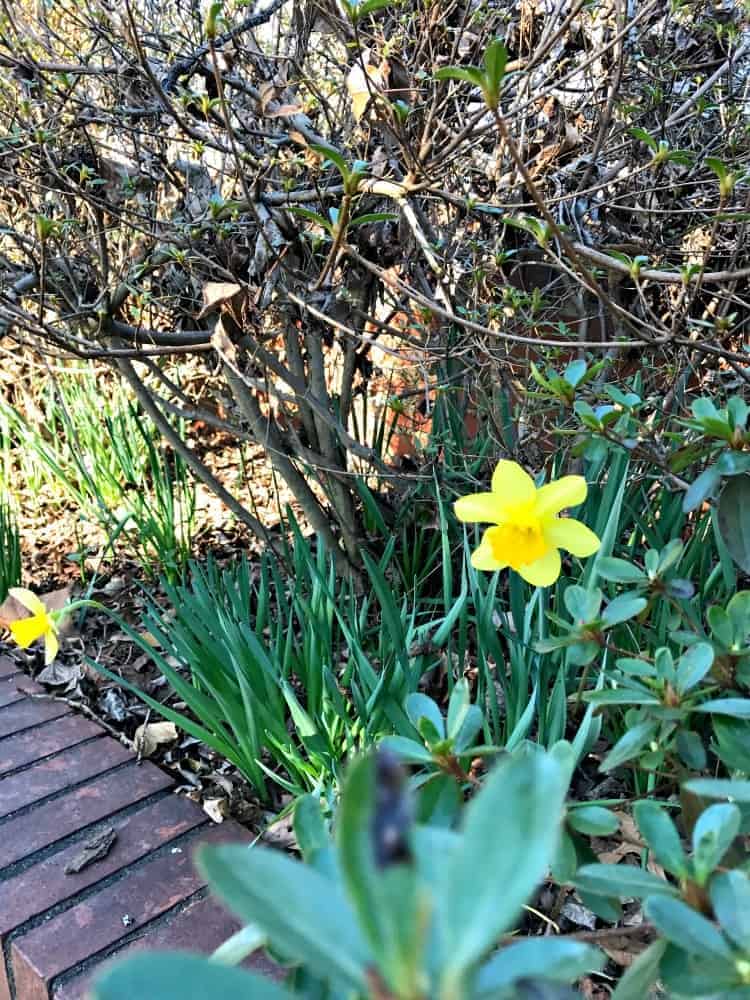 I also have a beautiful red camelia bush on the side of the house with tons of blooms.
Another surprise was this bird bath that I unearthed in the back yard. After a good cleaning, it was ready for visitors.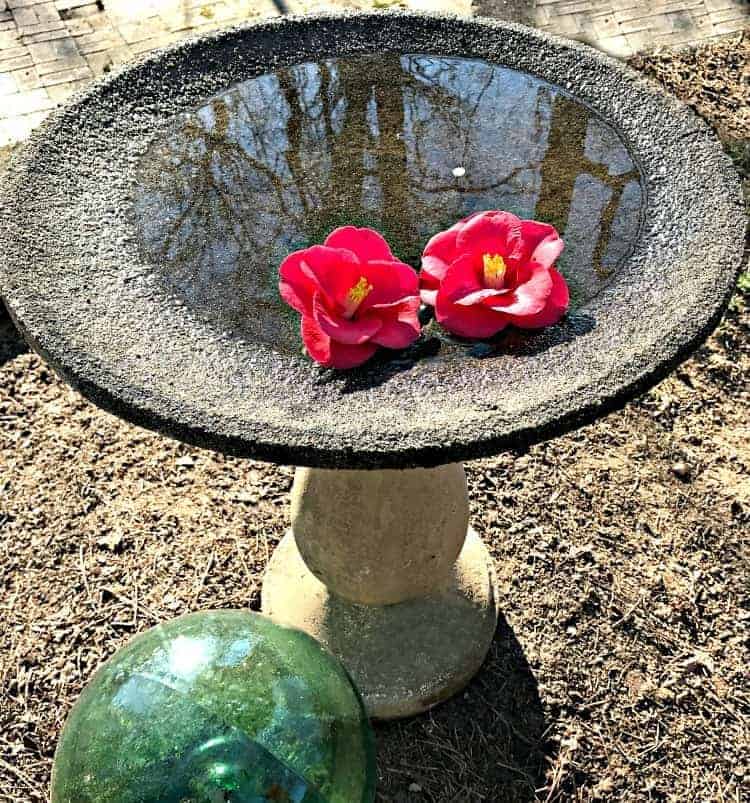 I didn't take any photos of the back yard this time. The only thing we did was rake the leaves and pick up some of the bricks scattered around the property. So many bricks and rocks...
It will take us years to pick them all up.
It was a full and busy weekend that left us tired and sore. If it's nice next weekend though, we'll be right back out there.
I'll keep you posted on our front flowerbeds.
Have you been able to get out and work in the yard yet?
Check out some of the outside projects we did at our last house.