*As an Amazon Associate and member of other affiliate programs, I earn from qualifying purchases.
This month marks 2 years since we moved into our house and started making it into the place we call home.
We had a lot of projects we wanted done on the list. We still do, but we've been able to make some progress in those two years. The outside of the house, the yard and flowerbeds, was in the roughest shape when we moved in and it's been slow going getting them looking decent but I think we are finally ready to reveal the front flowerbed.
This is what it looked like the day we moved in.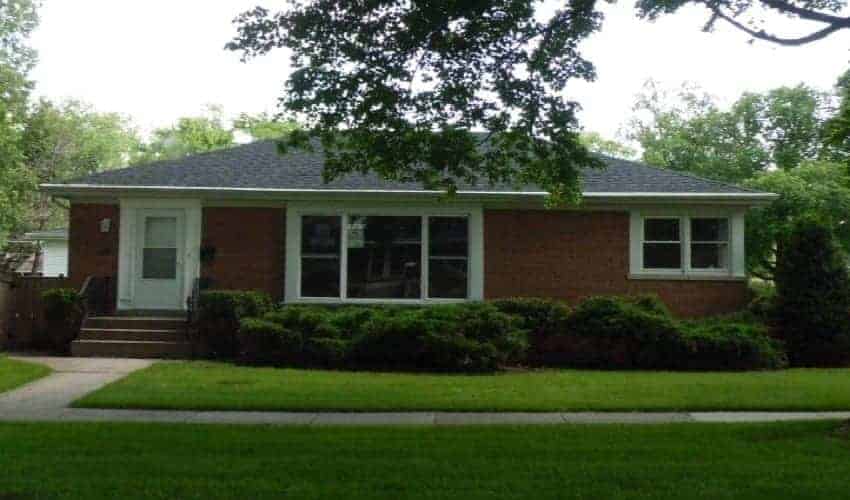 As you can see, it's not really a flowerbed. Just a bunch of 60-year-old junipers and some trash that always accumulated underneath.
We spent 2 summers removing those bushes. It was back-breaking work but we're so glad that they're gone.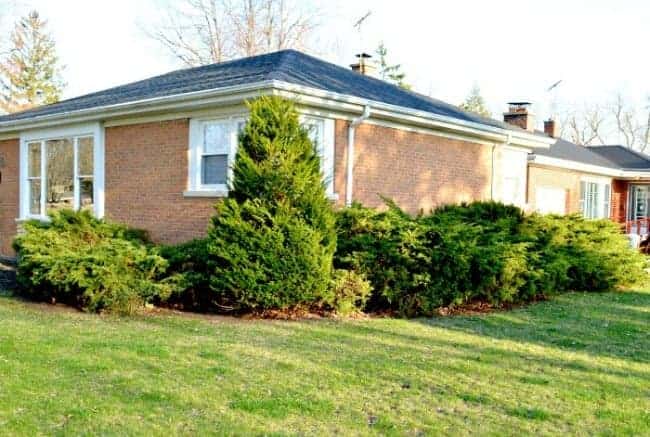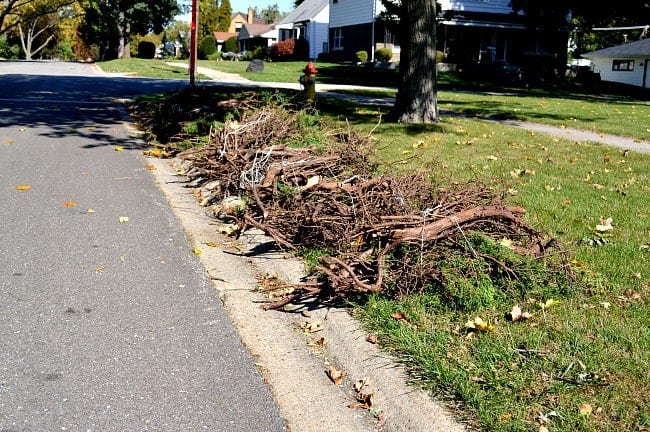 The first summer here was spent on the front flowerbed and last summer we worked on the side.
Once the front was cleared of bushes and debris, I slowly started adding plants.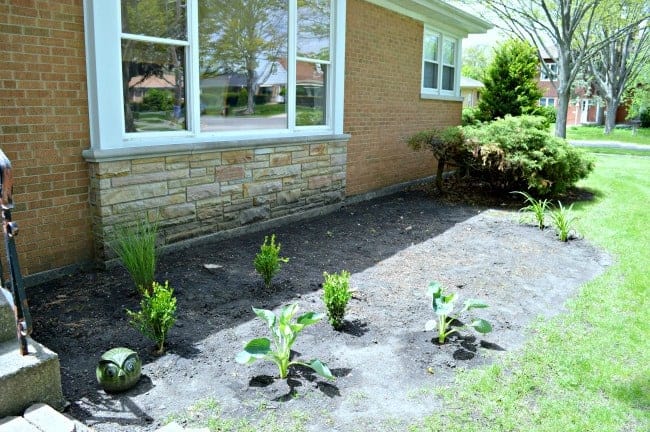 During the summer this bed doesn't get much sun, the front faces North, and we have a huge tree that shades the area, so trying to find plants that do well in shade and need little maintenance (a hubs requirement) was a challenge.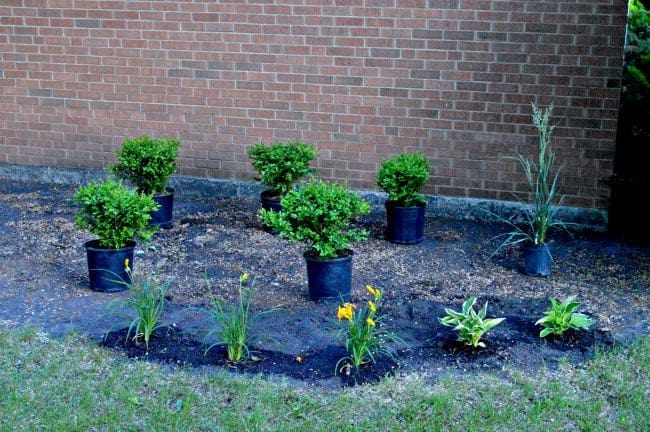 This is a huge bed so I planted it in sections when time allowed and funds were available. The plants I went with here were boxwood, daylillies, hosta, hydrangea and some reedgrass.
There were a lot of hosta and daylilies bunched together in the side yard so I brought them out front and replanted them. Last Fall I planted some Allium bulbs here and (to my surprise) they actually came up.
I love their purple heads when they bloom and, come next Fall, I'll be planting some more.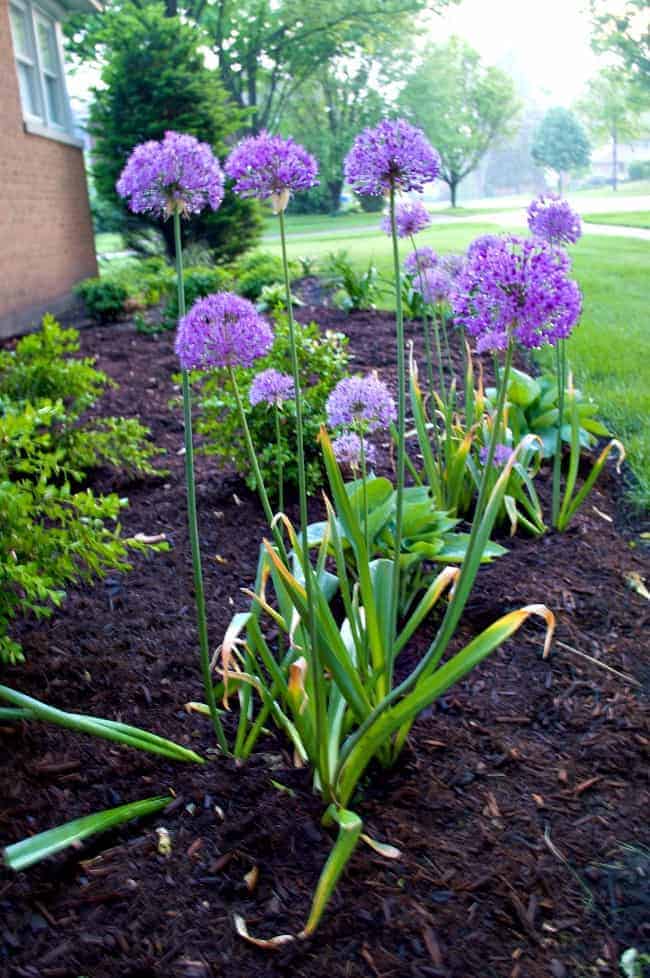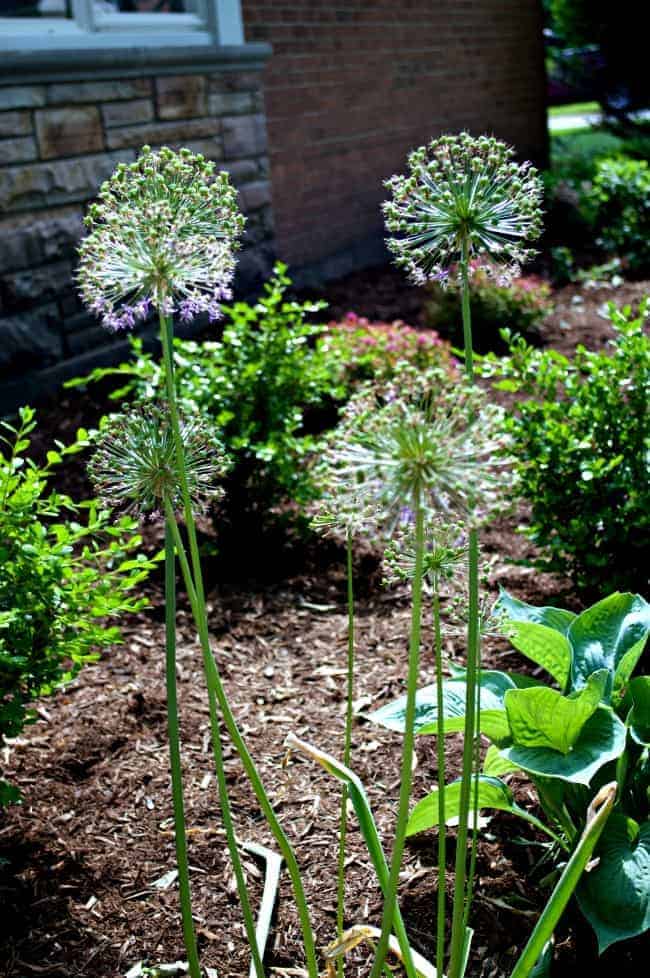 A few weeks ago I finally planted the final section and we added mulch, 4 truck loads of it, for the front and side flowerbed.
I also, slowly but surely, edged both flowerbeds. It took me a couple of weeks but just doing that made a huge difference.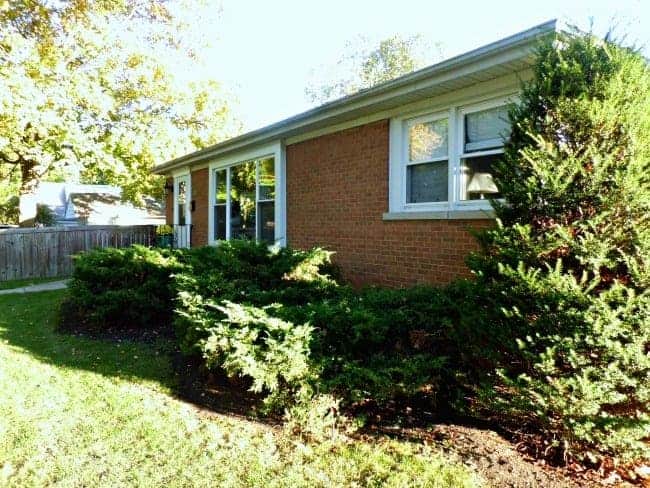 Before…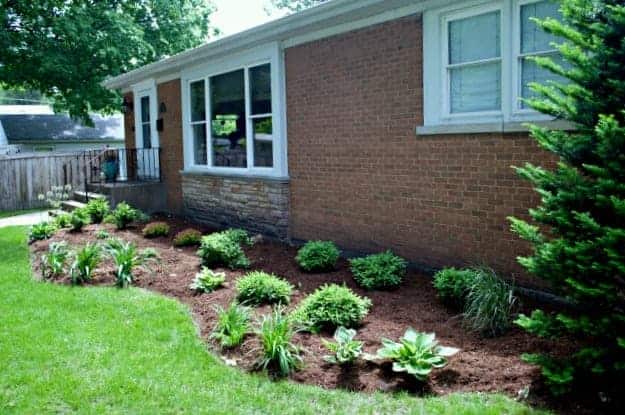 After…
I'm still trying to decide what to do with the evergreen that needs a major cut. I like that it provides some privacy and height to the street side of the house but the back is in rough shape and the Mr. does not trim bushes…so he tells me.
The rest though is done and the plants I put in last year are already filling out.
Once the side flowerbed is done I'll share the results.
Have you done any gardening projects lately?