Disclosure: As an Amazon Associate and member of other affiliate programs, I earn from qualifying purchases.
A kitchen reno update and a new DIY kitchen cabinet.
Ok...I know, I know...it may seem like it's taking forever to do our kitchen and that's because it is. LOL We are tackling a lot of big jobs in this kitchen reno, like a new plank ceiling and a custom cabinet around the refrigerator, so it takes both of us to do the work, which means we only have weekends.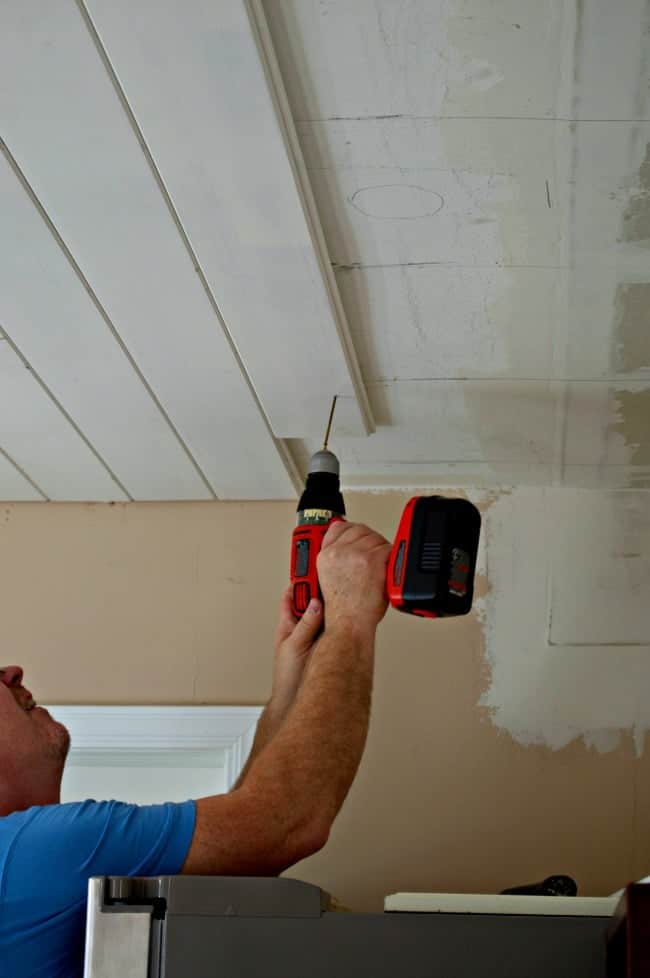 A few weeks ago we finished the stove hood that we built out of our old stainless steel hood.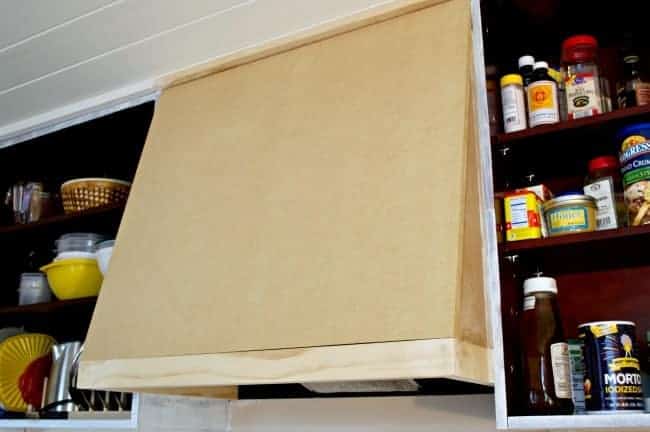 Our latest project is the new cabinet we are building on the window wall. We are extending the cabinets that were already in place, which will double our counter space and storage on this side of the kitchen.
Everything is being built from scratch, except for a couple of cabinet doors that we found at ReStore, and it is an old house, so trying to fit a custom cabinet on walls that aren't square has been a challenge.
This is what we started with...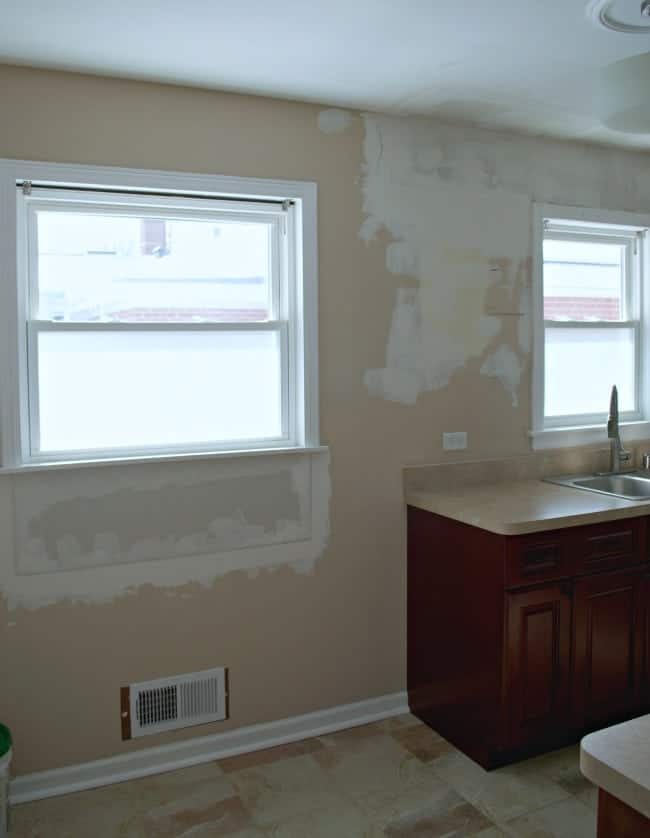 An empty wall with a low window sill and a wall vent. After we moved the window sill up and rerouted the vent, we began the build of the new kitchen cabinet.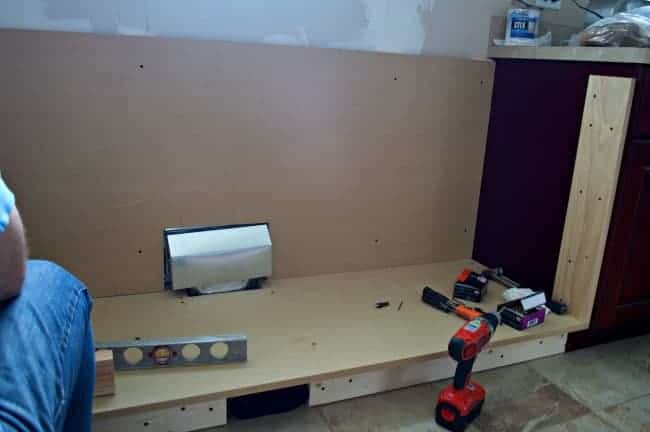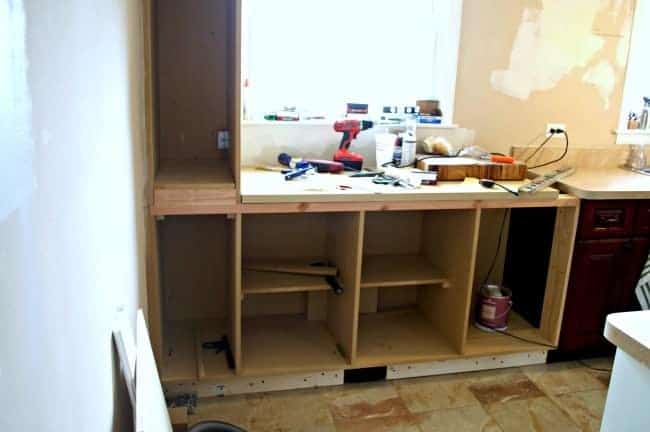 Isn't it looking great? Well, besides the mess of tools all over. We found an old desk top and stuck it on top to use as a makeshift countertop. Let me tell you, having that much more counter space to cook on has been fabulous. Love it!
Here's a view of the whole thing.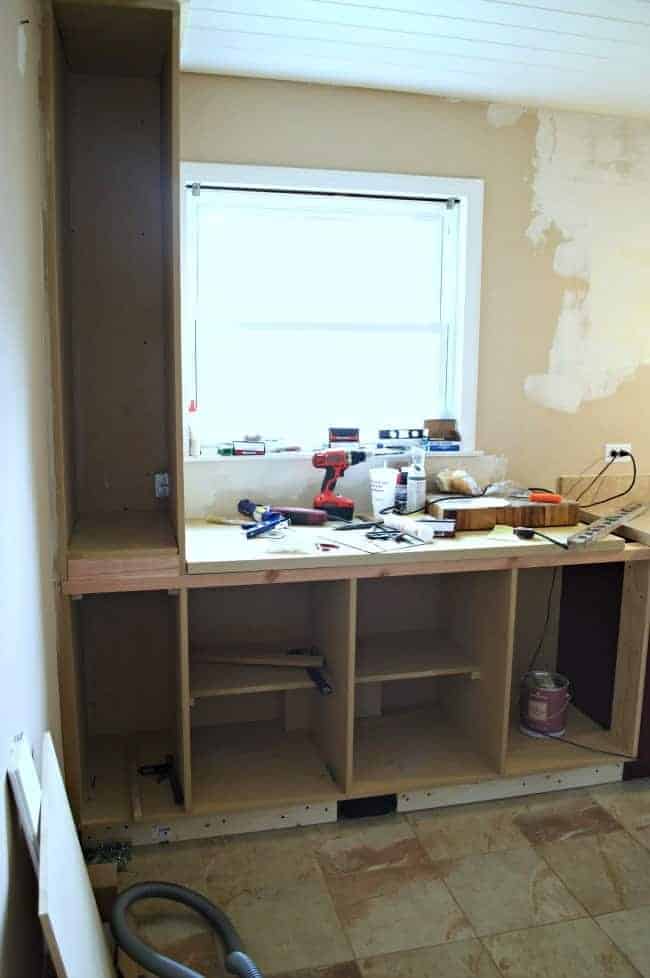 The cabinets on the left, against the wall, will be slide out. I'll use them for my pantry items that have been stored in an armoire. I can't wait to fill them all up but we still have quite a bit of work to do.
Next up is to prime and paint, inside and out, and then we have to decide on countertops. Ugh, not looking forward to that but I have been gathering samples and I'll tell you all about it next time.