Repurposing an Old Stove Hood
*As an Amazon Associate and member of other affiliate programs, I earn from qualifying purchases.
I'm excited to share our latest project in our kitchen renovation, the repurposing of an old stove hood to make a custom one.
Here is where we started in our small galley kitchen in January.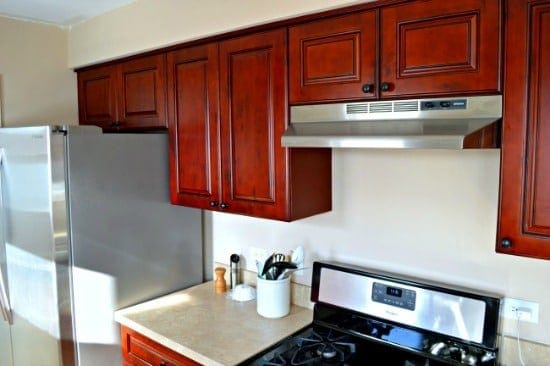 The stainless steel stove hood, which never worked, and the upper cabinets were removed and the soffit was knocked down.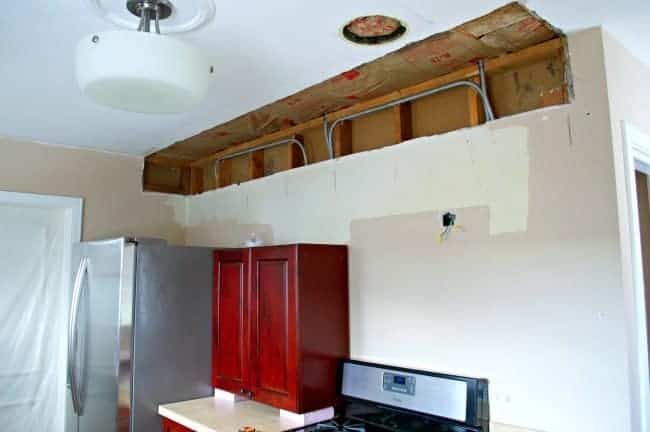 Before we tackled the stove hood we built a brand new cabinet around the refrigerator, which gave us a ton of storage that we didn't have before. You can read more about this project here.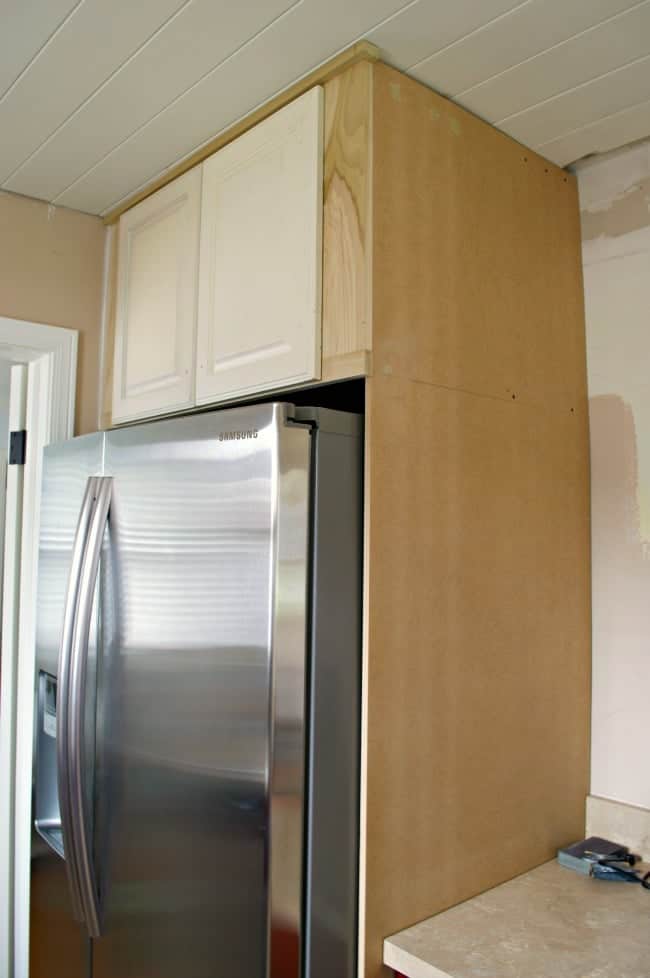 Next we started our custom, DIY stove hood. The hood that came with the house never worked so we either had to fix it or replace it.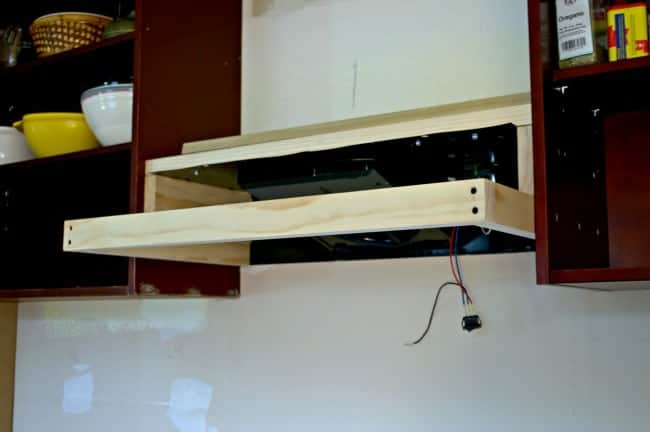 Instead of buying a new and expensive custom one, we ended up using the stainless steel hood as a base for our DIY hood. We took all the stainless off and reused the "guts", which saved us some money. There were no instructions on how to do this but we figured it out and made it work.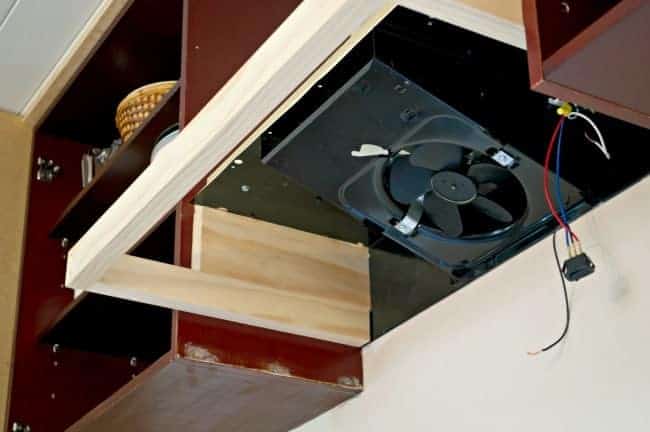 After we reworked the hood we added sides and framed out the top. We'll lose a bit of cabinet space here but it's worth it to have a custom stove hood…that works!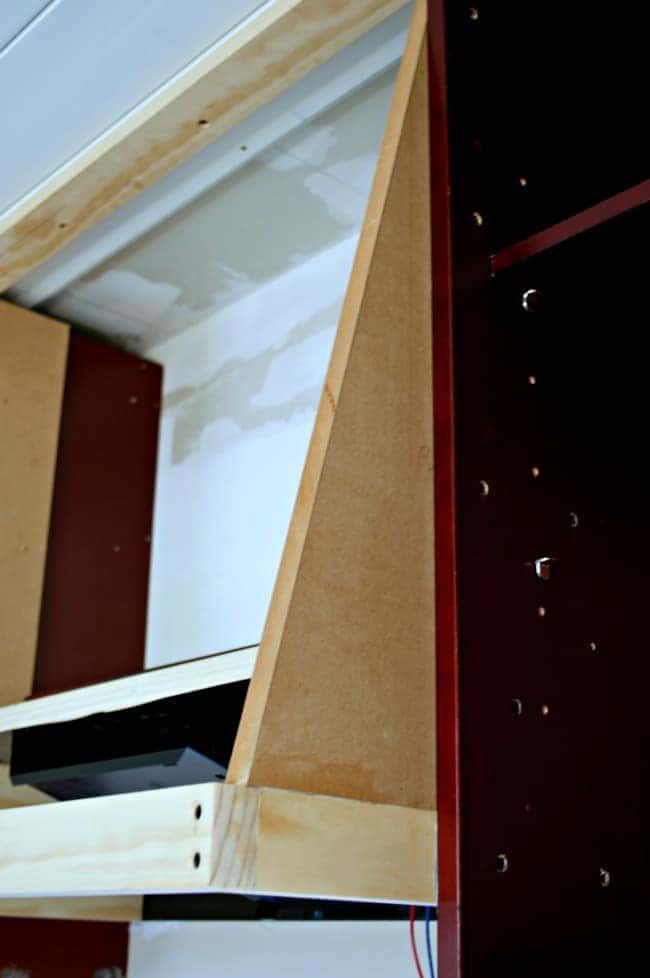 Since the old hood wasn't vented, we had to add ductwork to vent it outside.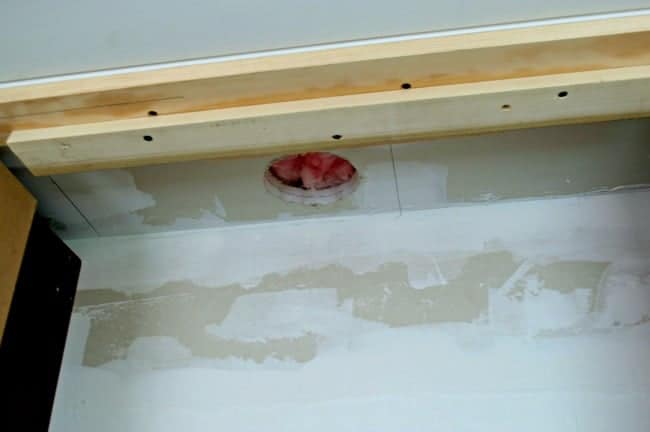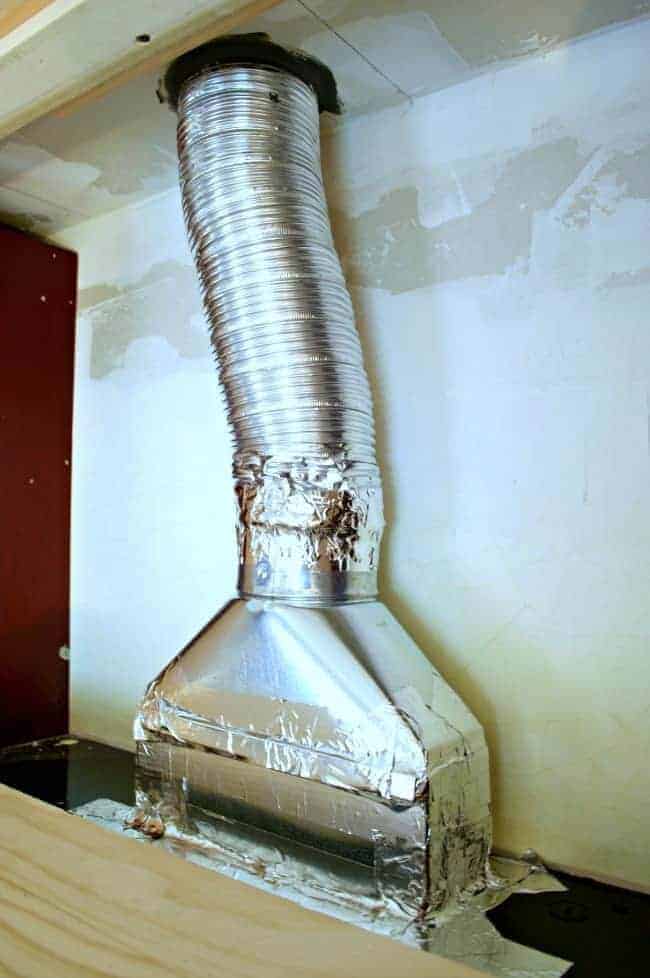 Next we added the front panel.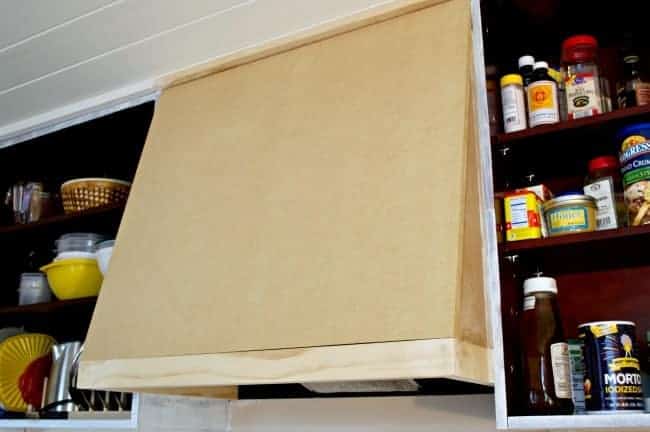 The challenge for this project was to make a hood that angled out, instead of straight up to the ceiling, so figuring out the angles with the wood and getting it all to fit and look good was the tough part.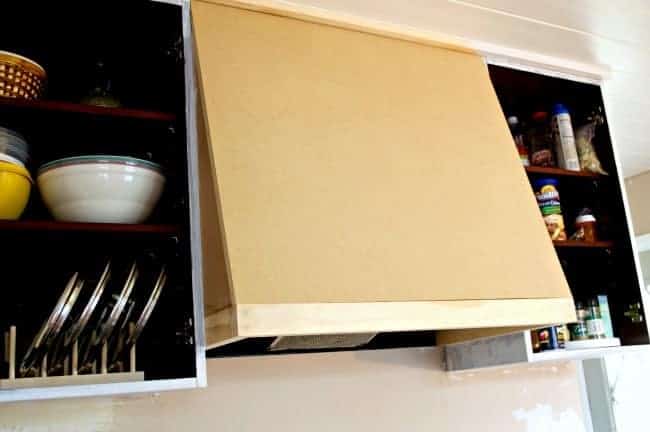 The molding also took a bit of time to work out. The hubs didn't want to use nails or screws so we had to glue it.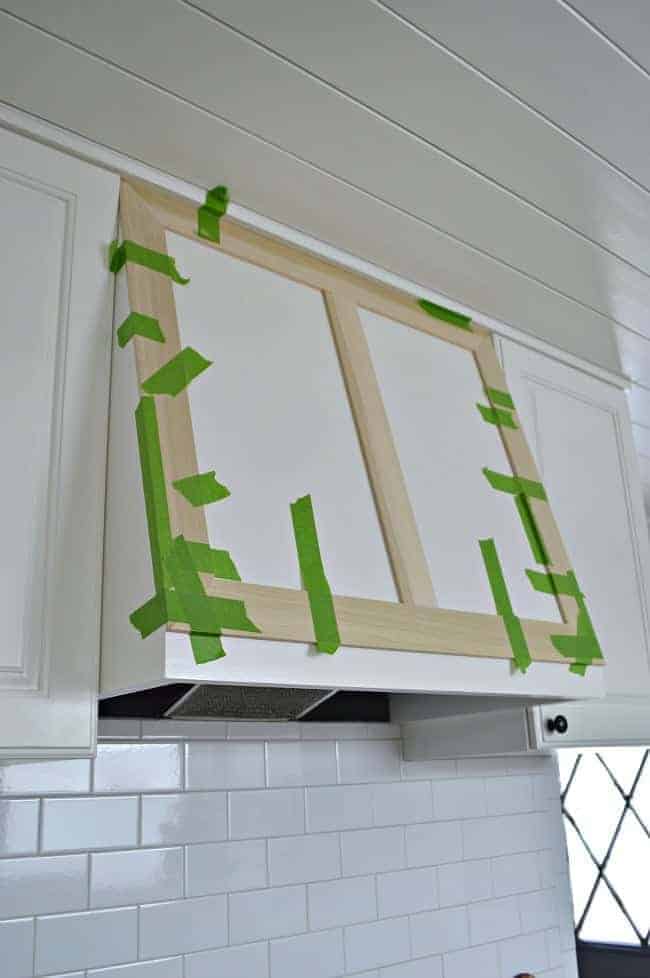 The last step was to put a fresh coat of the same paint I used on all the cabinets, Benjamin Moore White Dove, Advance, Satin.
I love how it turned out! So much better than the stainless steel.
Make sure you check out the process of finishing up the custom range hood.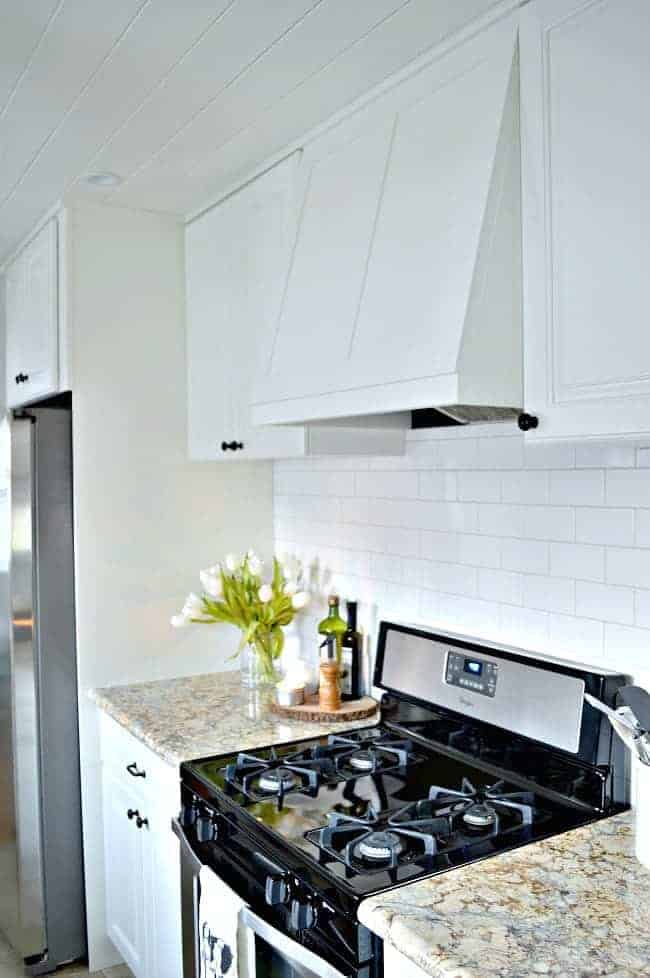 Kitchen Remodel Reveal
You can see our new kitchen reveal and a post with our projects and all of our sources…