Make a New Wood Crate Look Old – Dog Toybox
*As an Amazon Associate and member of other affiliate programs, I earn from qualifying purchases.
I know that we are in the middle of a kitchen reno and I should be busy with kitchen projects, but I'm easily distracted and when an idea pops in my head I'm off to the races.
Case in point…Finn's messy basket of toys.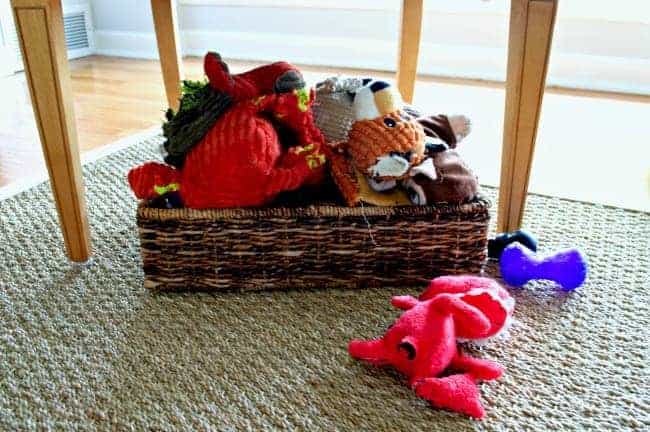 It's been overflowing for quite some time and I knew that I needed something larger but I didn't know what to use.
When I saw this wood crate on sale for $10 at Target, I knew that, with a little bit of work, it would make a great doggie toy box.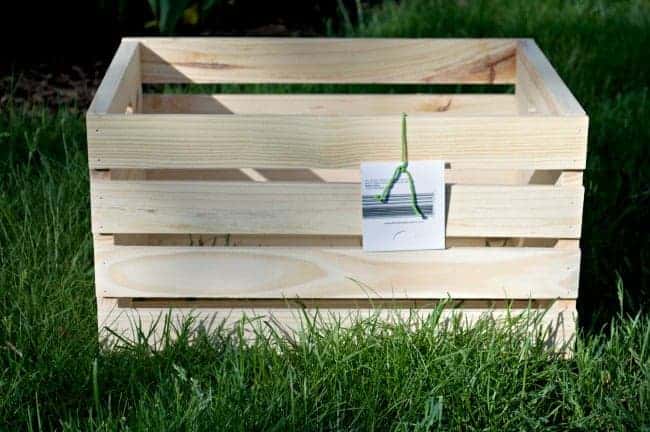 I didn't want to spend a lot of time or money on the crate so I went for simplicity with wheels and some washed on paint.
The first thing I did was add wheels. (When you do something like this you want to make sure you drill pilot holes for the screws so the wood doesn't split.)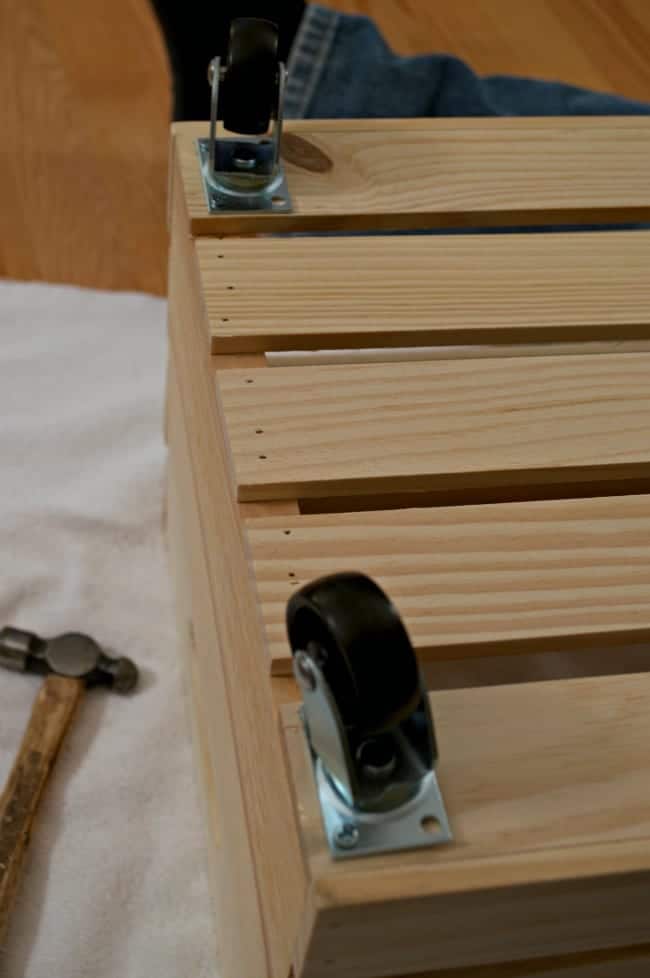 Next was paint.
I was going to stain this but I started experimenting with some paint on a paint stick and found a color and technique I liked so I went with paint.
I used some leftovers I had in the basement, SW Iron Ore mixed in Behr paint.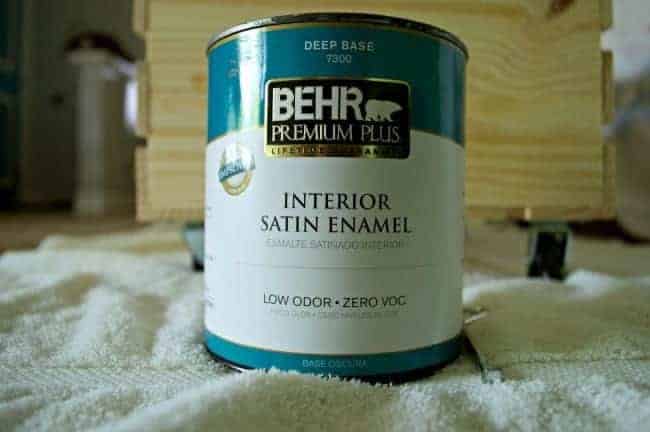 To apply it I used an old sock and some water. I dipped the sock in the water and then the paint, only getting a small amount.
Then I just wiped it on the crate working with the grain of the wood.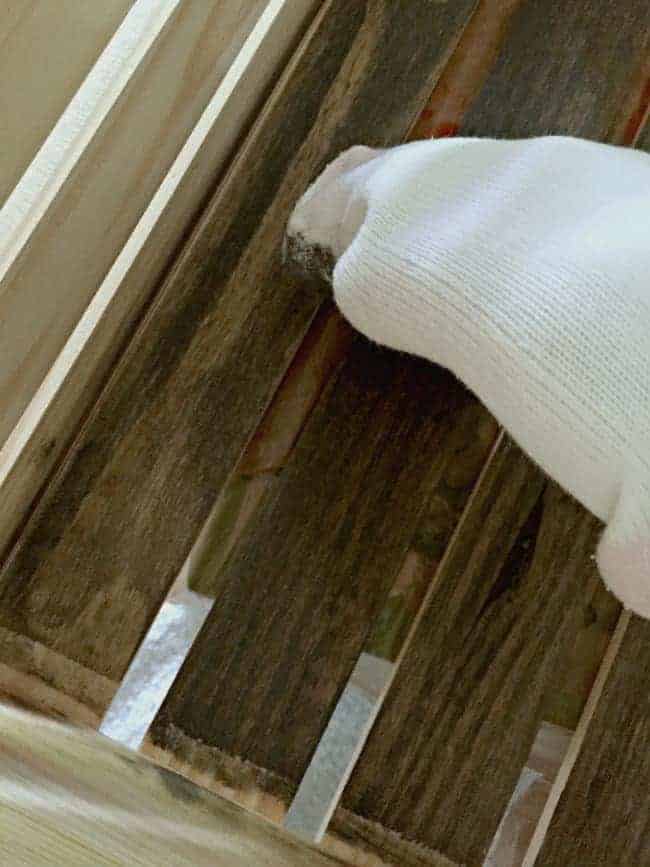 I went really light with the color and if I felt a spot was too dark, I simply dipped the sock in the water and rubbed the dark spot until I was happy with the color.
I worked my way inside and then outside and even did the bottom (underside). It dried very quickly and in about 45 minutes, I was done.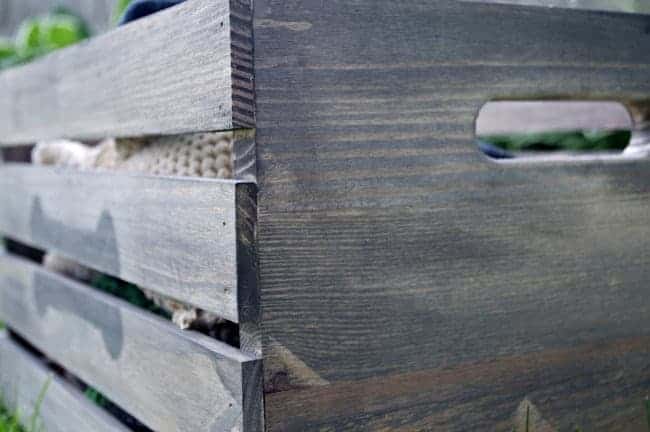 I couldn't leave well enough alone though, and had to add a doggie touch to one side, so I printed a dog bone picture, cut it out and used it as a stencil.
I wanted it to blend so I just used some of the Iron Ore and sanded it a little after it dried.
I'm not crazy about the bone with the gap in the crate, but I can turn it around to the plain side. I do love the effect of the paint wash though.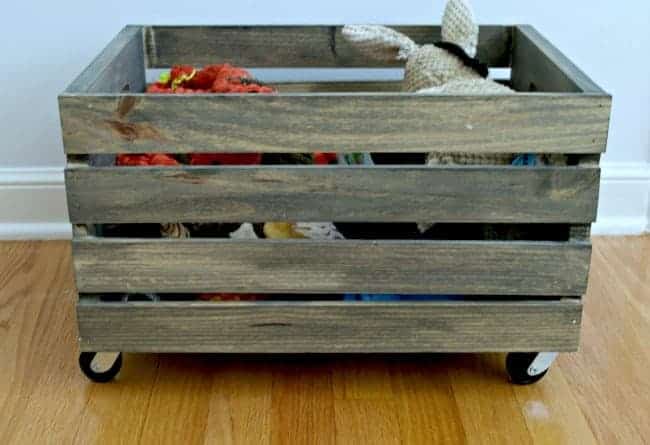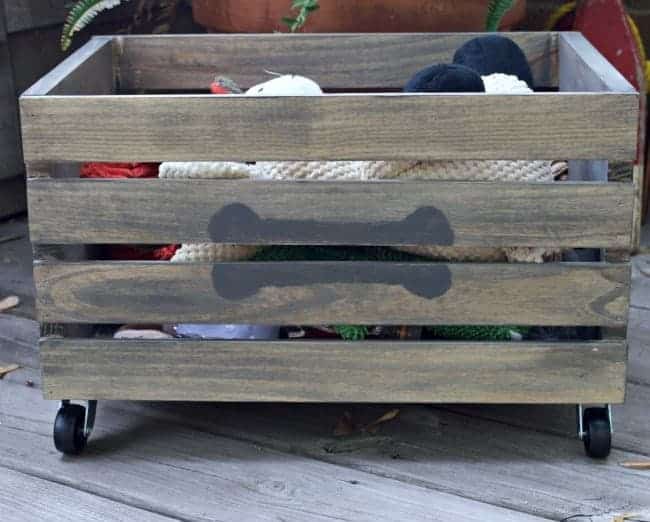 Now Finn has a new box for his toys and it only cost about $15. This turned out to be the kind of project I enjoy doing most…quick, easy and cheap (just like the dog silhouette I did of Finn).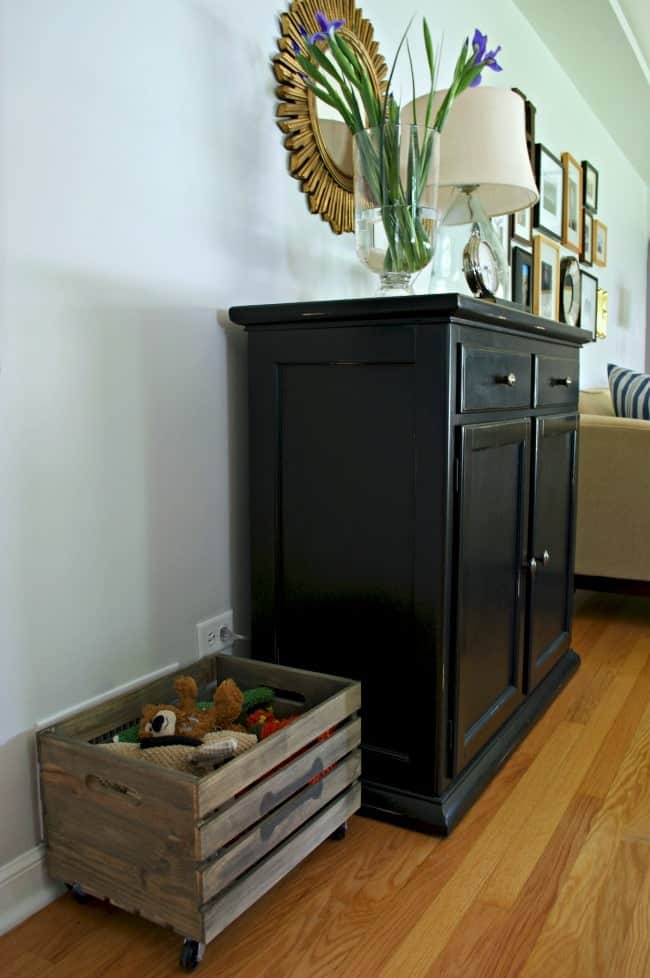 Now I need to find another one to do. 😉
Have you done any quick, easy and cheap projects lately?