Washing a Shower Curtain Liner
This post may contain affiliate links, please see our policy for details.
Save money by washing a shower curtain liner in the washing machine. So easy to do!
Spring is here, which means it's time to give the house a good cleaning after a long winter. At the top of my to-do list every Spring is washing the shower curtain liner and cleaning the shower.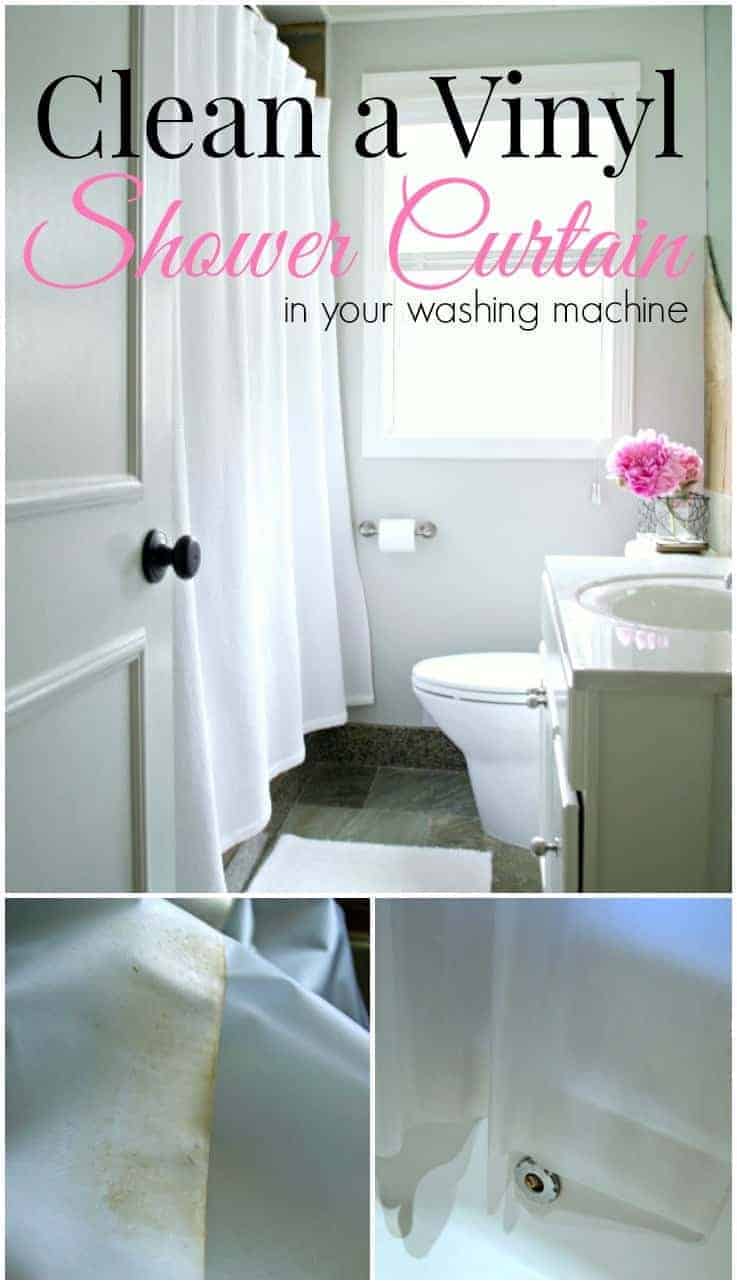 I used to buy a new one every 4 to 6 months but I didn't like the idea of throwing them away to sit in a landfill. We also tried to repurpose them but there's not much you can do with a gross, dirty shower curtain. So, several years ago I figured I had nothing to lose and threw the shower liner in the washing machine.
It's really simple to do and I get a clean, like-new shower curtain every time that's free of mold, soap scum and hard water stains.
Washing a Shower Curtain Liner
All you need to do is to take your shower curtain down and put it in the washing machine.
I can't believe I'm sharing my dirty laundry (literally) but this is what the bottom of mine looked like. I know, gross!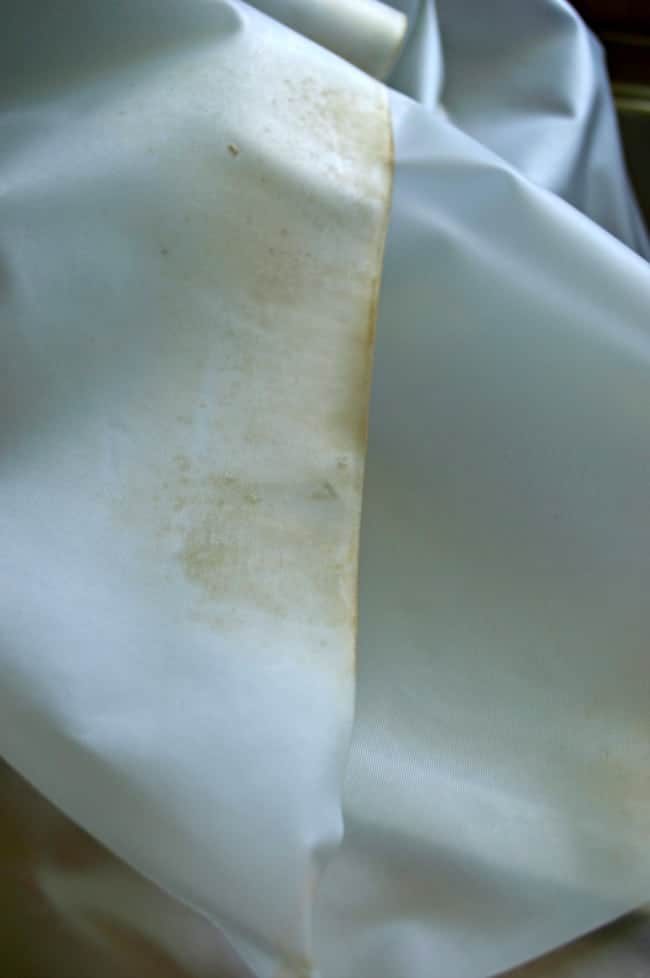 Adding 2 or 3 old bath towels, that I use on the dog, will help clean the curtain.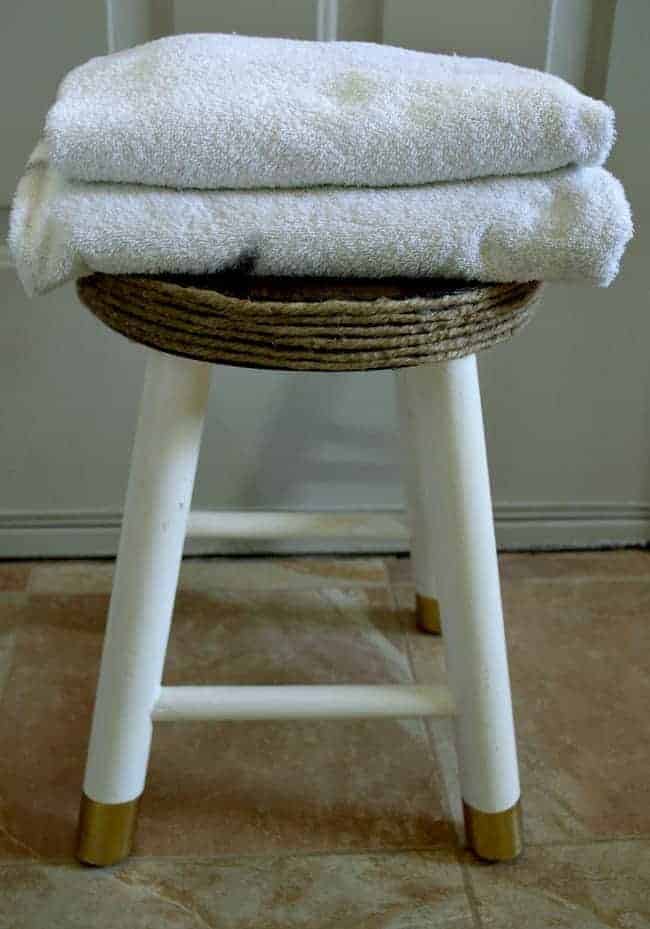 Next, I add a small amount of detergent and a little bit of bleach and set the washer to use hot water on a regular cycle. Make sure you use hot water for this.
I've used both a top loading and a front loading machine to do this and I have always gotten great results from both.
After the cycle is done, pull your curtain out (it will have some water in it so be careful).
You could put it in the dryer for a little bit with a towel, but I just hang it back up in the shower to dry. The easy way to do this is to put it in a laundry basket to carry to the bathroom. Then I open it over the tub and hang it back up, smoothing it out as I go.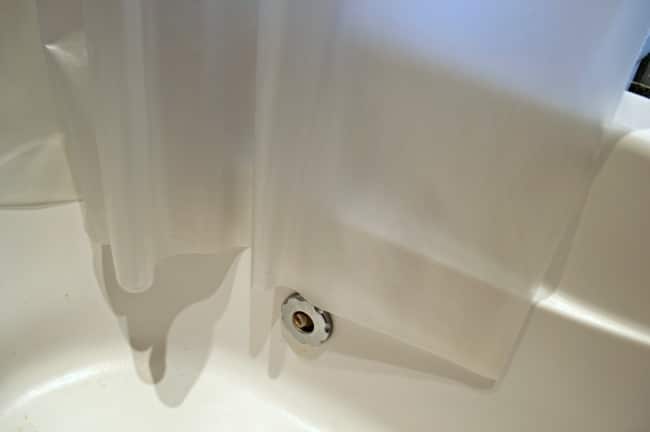 That's it!
In no time your curtain will dry and you'll have a clean, like-new shower curtain for zero dollars. I have had the same curtain now for about 4 years and as long as it gets clean and stays intact, I'll keep using and cleaning it.
To keep your shower curtain clean longer, and cut down on washing, you could cut the folded hem off the bottom. It'll keep water from collecting and mold from growing.
Also, the simple act of closing the curtain after a shower, making sure the folds aren't touching, will allow the curtain to dry.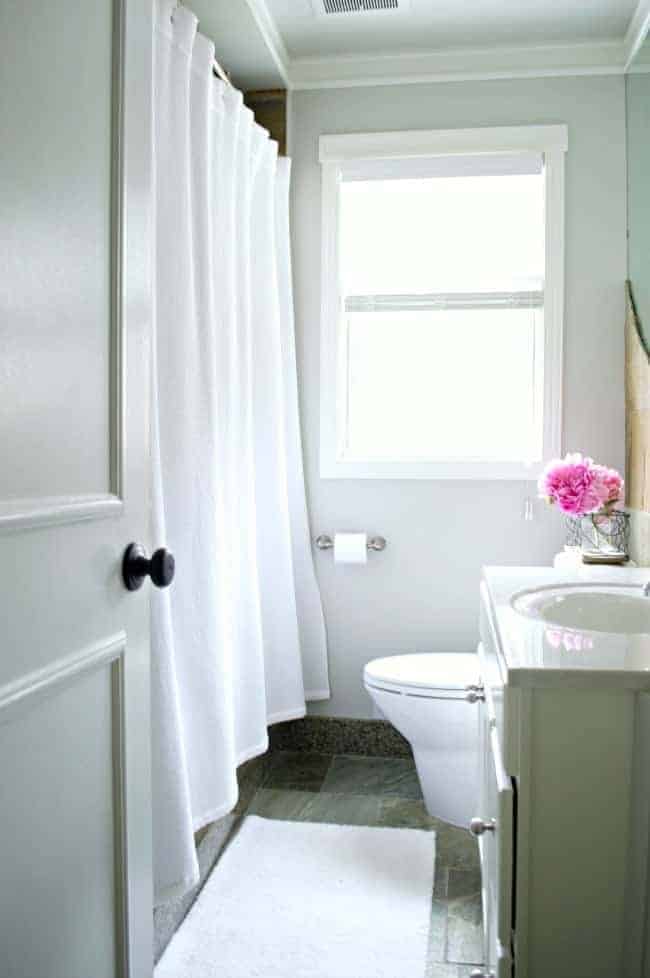 Do you wash your shower curtain liner?
Check out some other popular home tips I've shared.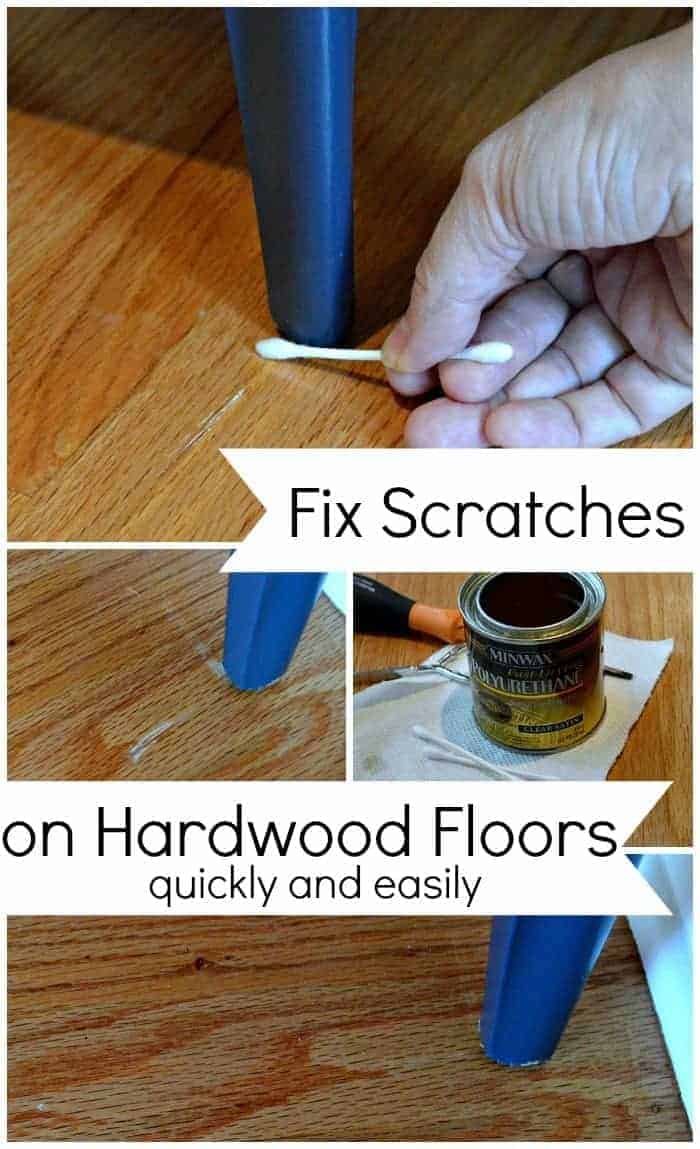 Easily Fix Scratches on Hardwood Floors