This post may contain affiliate links, please see our policy for details.
Last week, while getting my guest bedroom ready to post on Savvy Southern Style's favorite rooms, I decided that I needed a little something on the desk of the bookcase. I've been wanting to try to do a silhouette of Finn for quite a while so I figured that it was a good time to do it. I know they've been all around the internet but this was a first for me.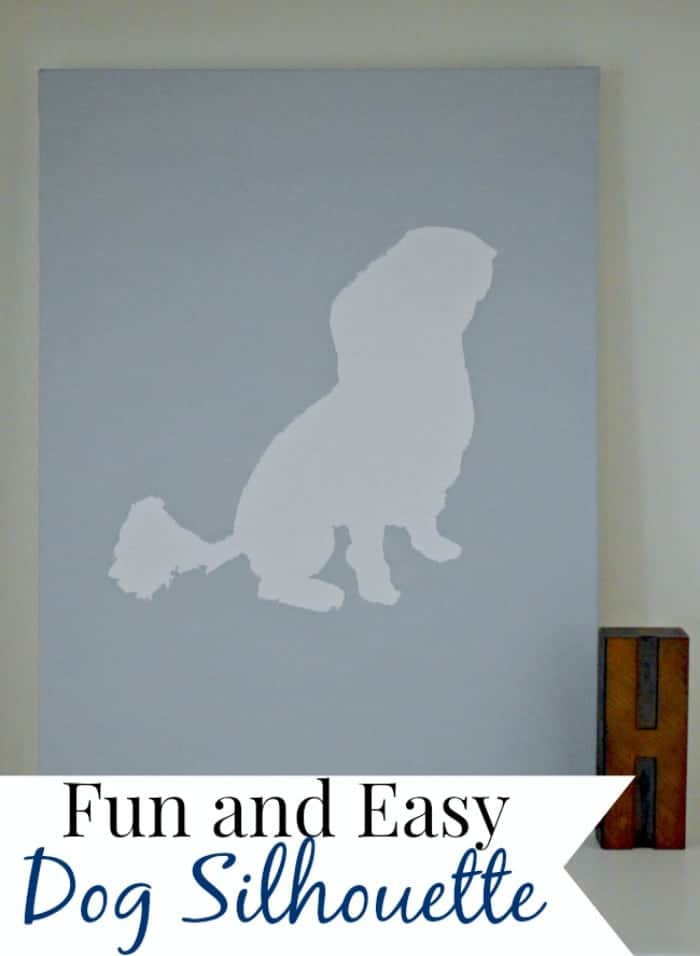 It's actually very easy and I think it's a great project to do with your kids, or grandkids. To start, I simply took some profile pictures of Finn as he sat next to the wall. I picked the shot I liked best and printed it out.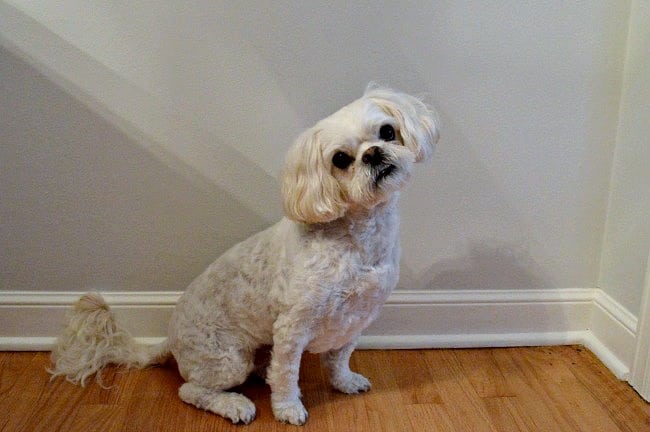 Then I took my small razor knife and carefully cut out his silhouette.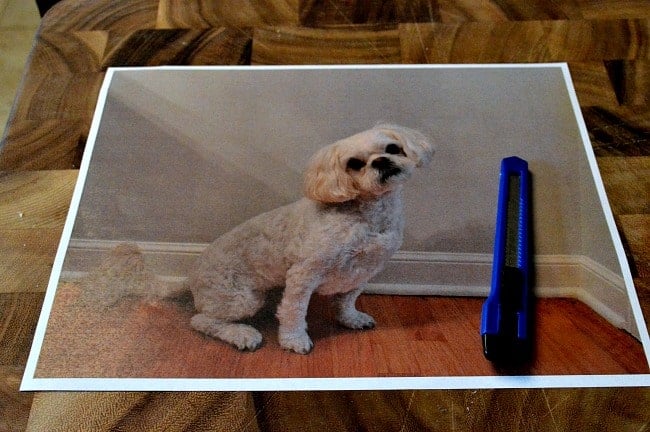 Next I took a mailing label, traced him on the mailing label and cut it out again.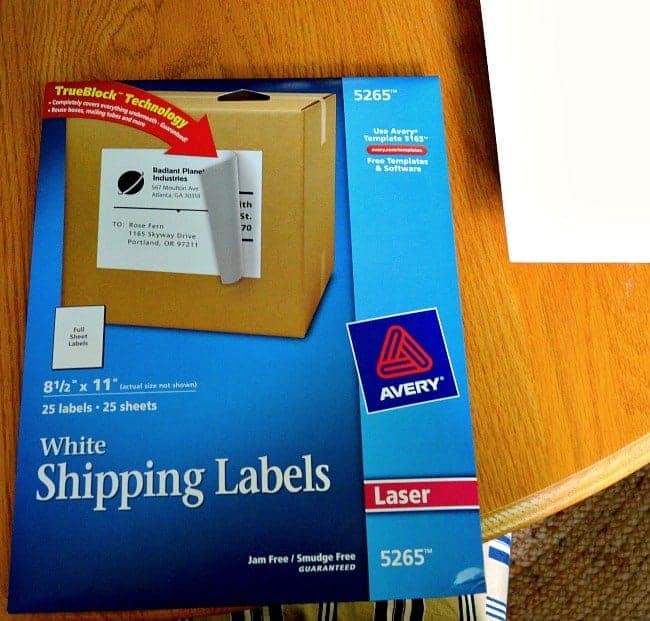 I removed the backing on the silhouette and put it on my 8×11 canvas, making sure that it was pressed smooth and all the edges where secure so that the paint wouldn't seep under.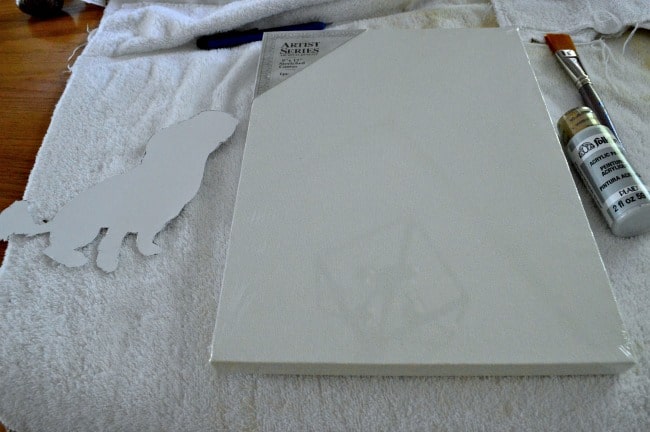 Using gray acrylic paint, I simply painted over the silhouette making sure that I brushed from inside going outward. After the first coat, and while it was still wet, I carefully peeled the silhouette off. It took two coats to completely cover the canvas. So easy…and fun.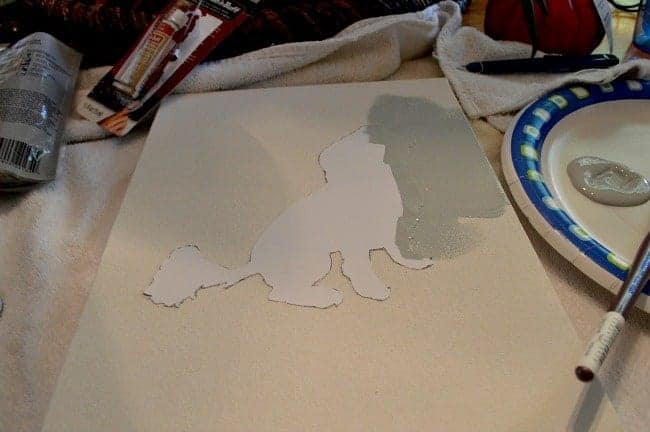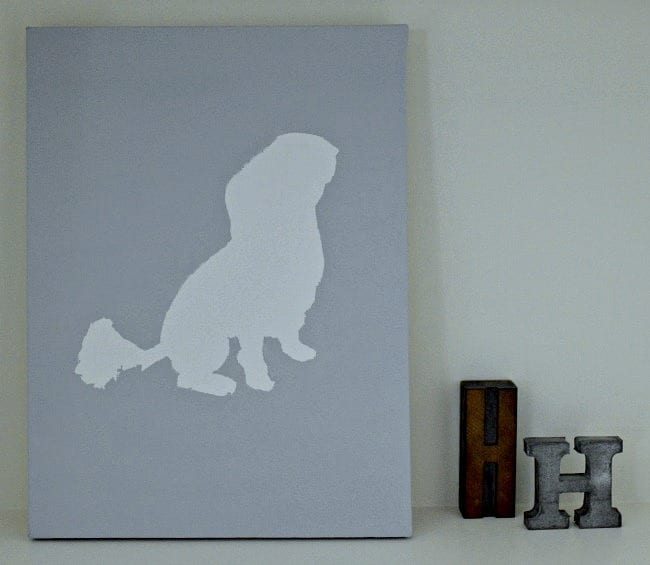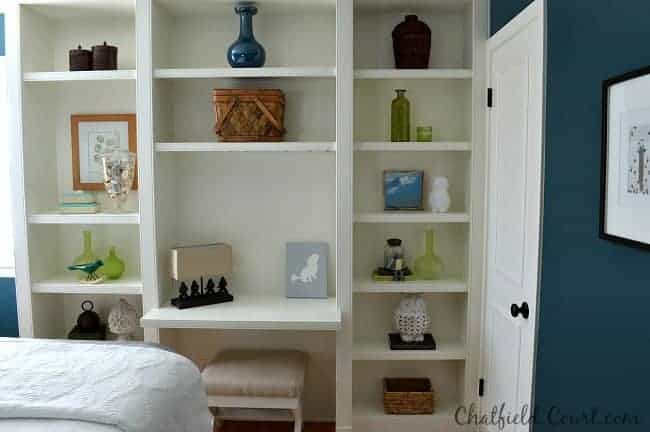 Let's move over to the 2nd guest bedroom and the planked wall project.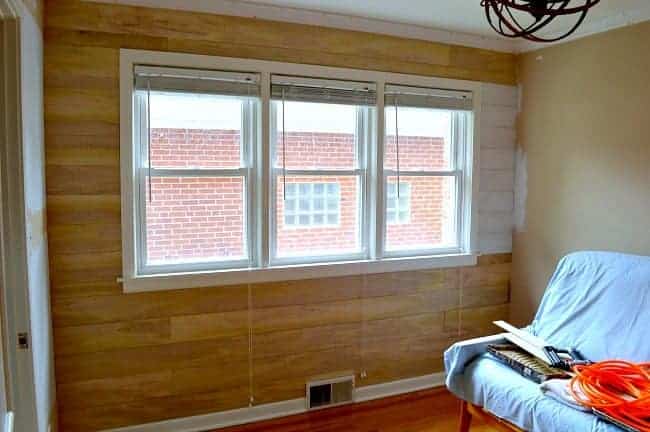 After spackling, caulking and sanding the planks and the crown molding, paint finally went up on the walls. I had such a hard time getting a good picture because of the light coming in the window, but here is a sneak peek.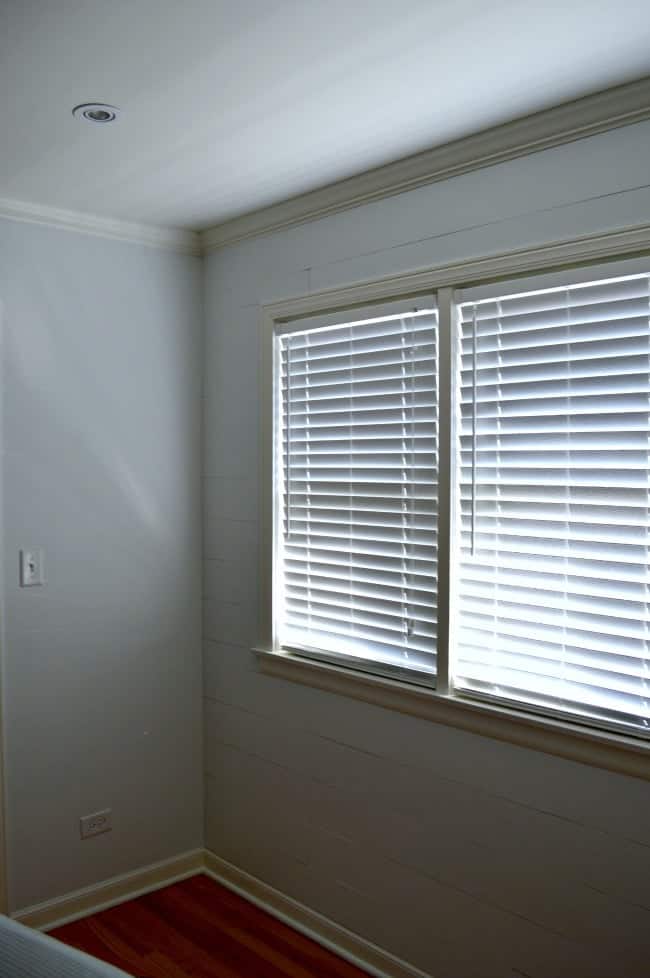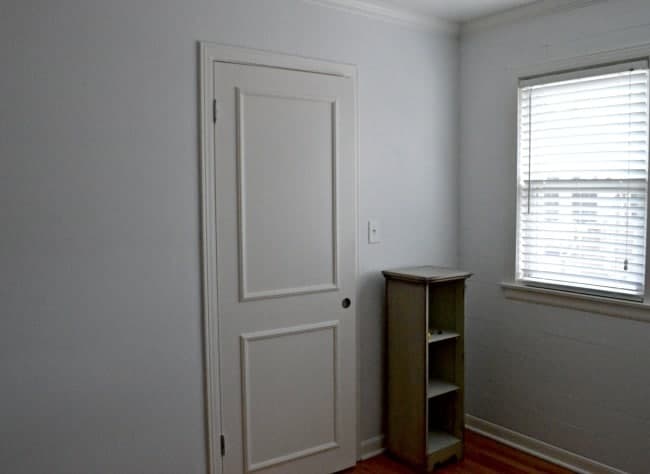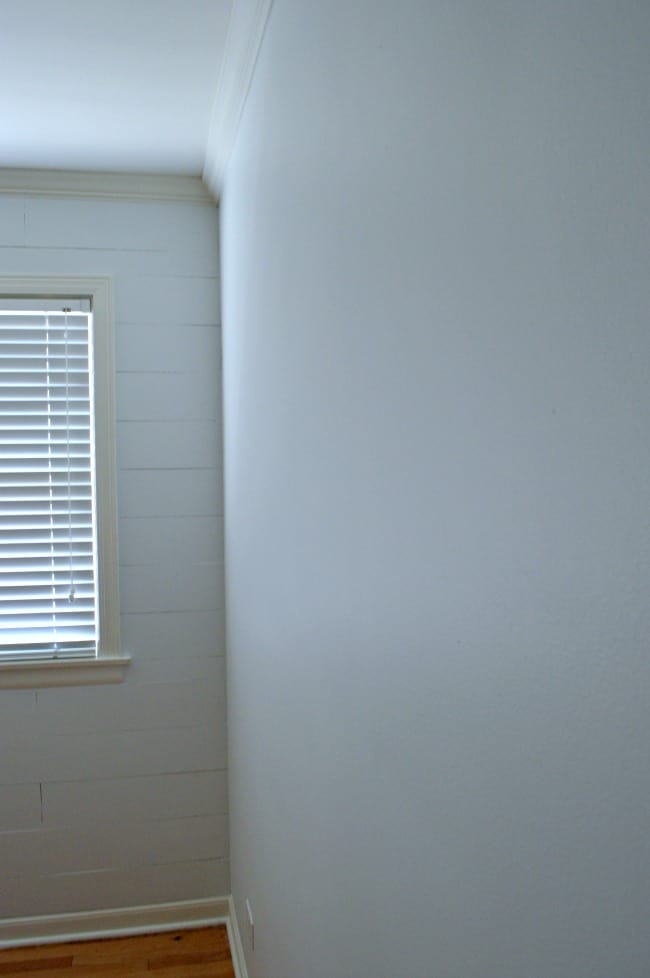 Benjamin Moore Palest Pistachio…I love the color and it really brightens up the room. Next is the bed build and a few other little projects. Stay tuned.
Have you made a dog silhouette or am I the last one to try it?
Don't forget to check out my 2014 Fall Home Tour