Disclosure: As an Amazon Associate and member of other affiliate programs, I earn from qualifying purchases.
How to make a DIY pendant light fixture from a thrifted hanging light.
I'm still working on the guest bedroom and ever since we got done with painting the walls, I've been eyeing the hanging orb light that I recently made.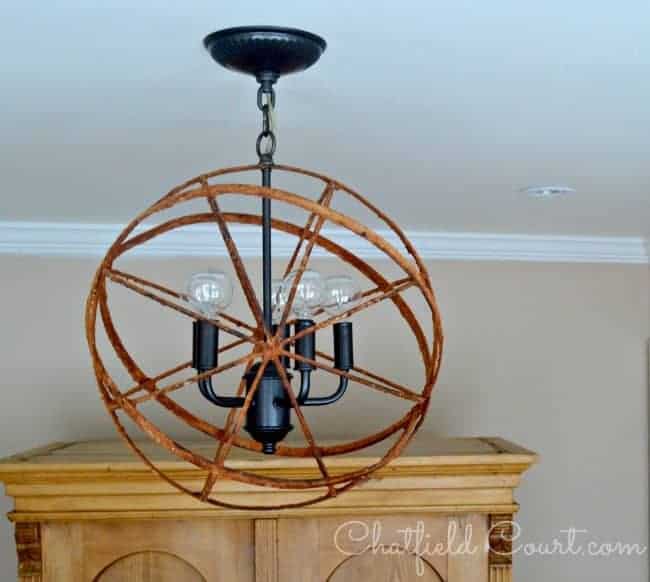 I still like it but I wasn't sure if the color was right with the new paint. Then I saw this light...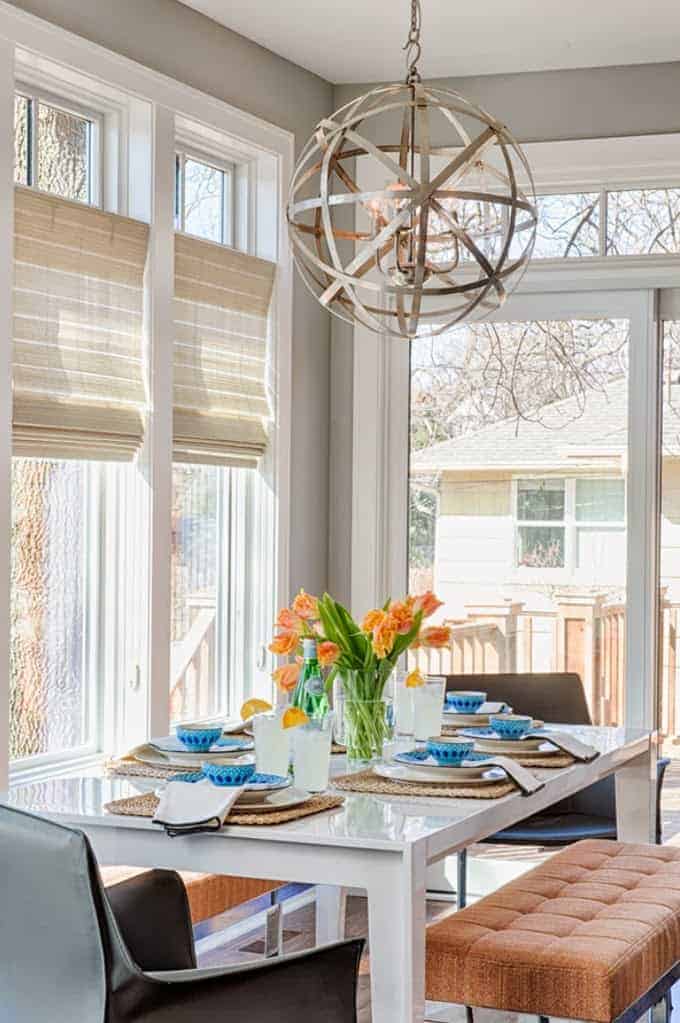 That was all I needed to convince me that my new light needed to blend in with the room more. Down came the rusty light and after scraping, sanding and painting, it looks so much better.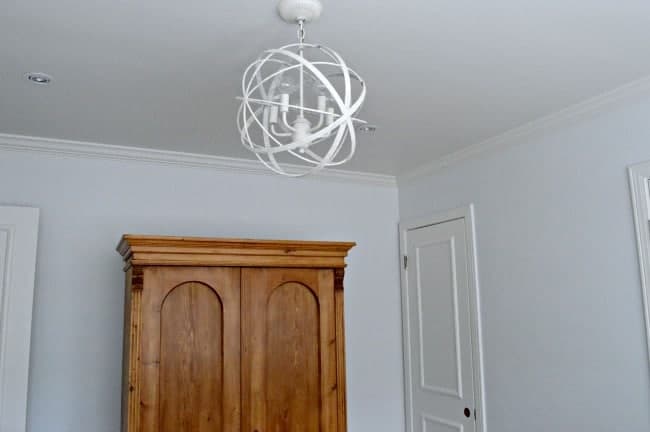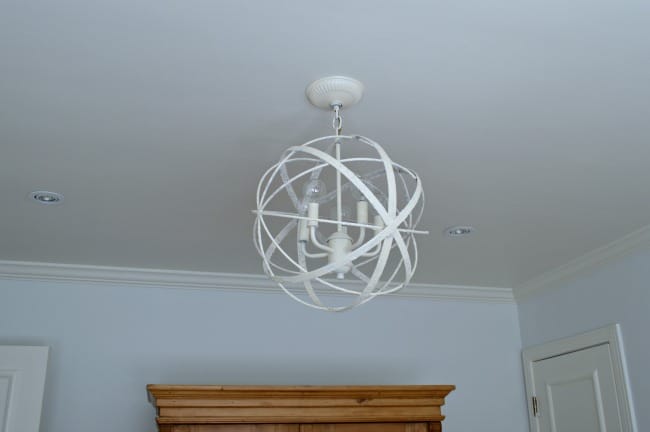 I couldn't get all of the rusty coating off but it makes it look a bit more rustic and chippy. I think it blends in better with the room too, even though it isn't completely done yet.