Howdy hey. Hope you had a great weekend. Mine was spent sniffling, sneezing and some sleeping with the first cold of the season. I've been sick twice now in the last 2 weeks so I think I'm done for a while. 😉 Anyway…I've still been working on some stuff for the house but first I just wanted to let you know that I'm going to change my posting schedule. I started out trying to post on Mondays and Wednesdays and recently changed to Tuesday, Thursdays. I wasn't liking that so I am going to go back to Monday, Wednesday and add Friday as well. I'm trying to find a good rhythm and hope that this will stick. Thanks for stopping by and commenting whenever I do post…I appreciate each and every one of you. 🙂
So I'm still working on the guest bedroom and ever since we got done with painting the walls, I've been eyeing the hanging orb light that I recently made.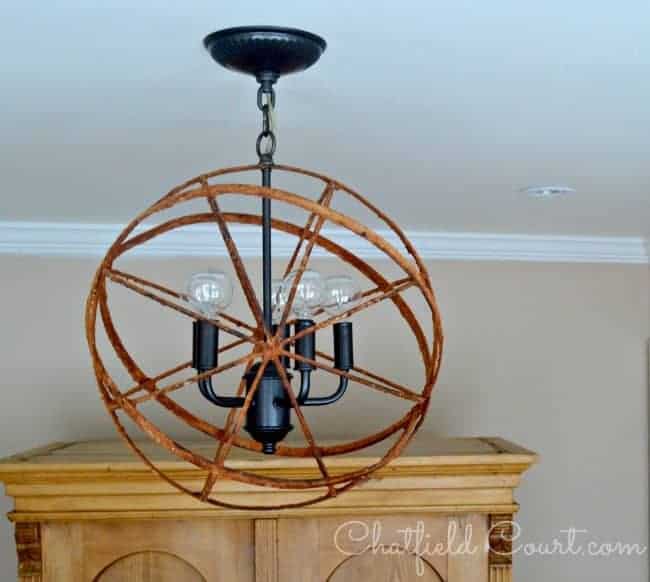 I still like it but I wasn't sure if the color was right with the new paint. Then I saw this light…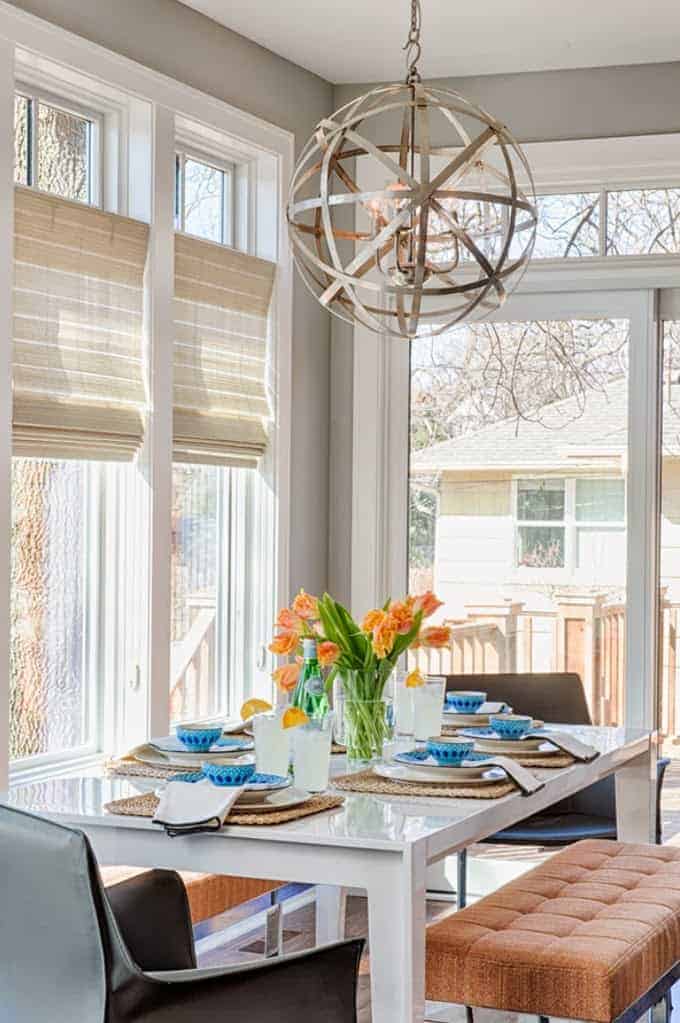 source
…and knew that it needed to blend in with the room more, so down came the light and after scraping, sanding and painting it, this is what happened.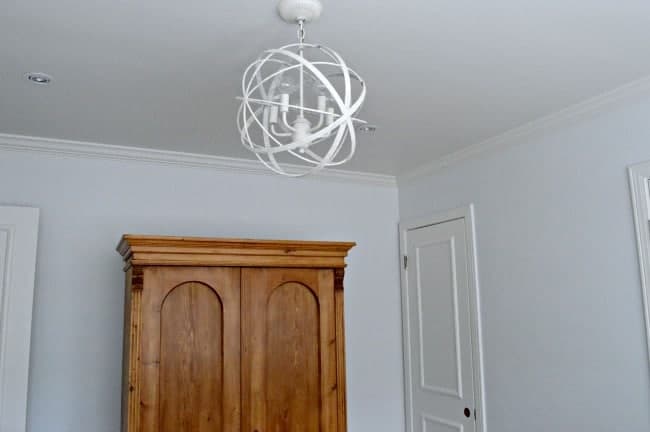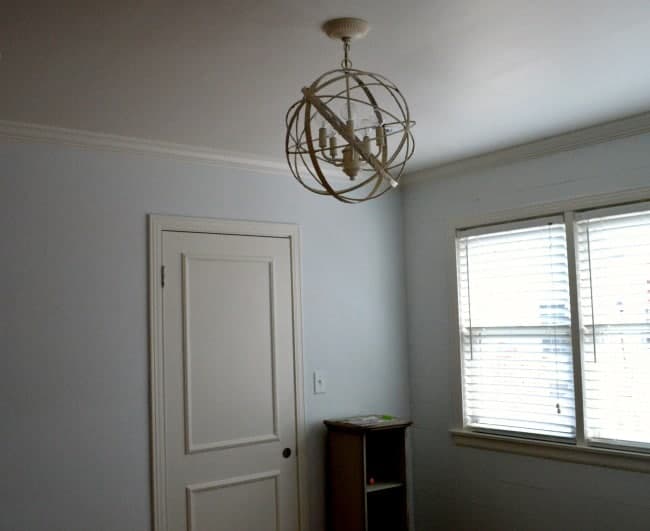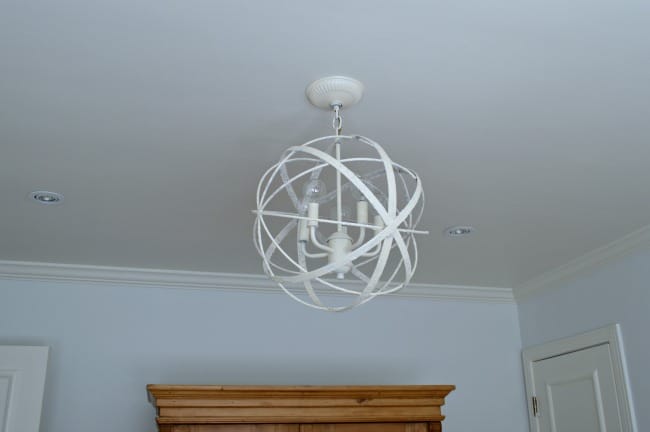 I couldn't get all of the coating off, whatever was put on it to make it look rusty, but it makes it look a little bit rustic and chippy and I think it blends in better with the room, even though it's not completely done yet.
Another project I'm working on in here is this little cabinet I've had for years.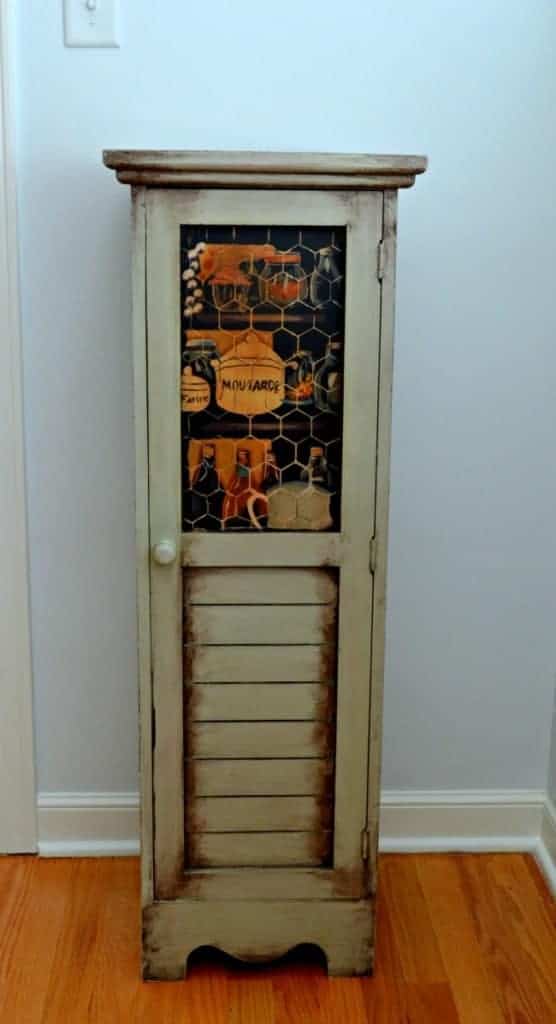 It's been sitting in the basement and I thought it would be a good piece to fill this small corner and it would allow me to add some decor to the room. It does need a makeover though, so I thought that I'd remove the door completely and paint the cabinet. The problem is that I'm not sure what color to go with. The walls are a very pale blue/green, the trim is white, the armoire is unfinished pine and the bedding will probably be white with some color in the pillows. I know I don't want another white piece, but I kind of see it in red (do you see things finished that way to or am I totally weird?) but I'm not sure. I would love to hear what you think.