I'm not gonna lie…getting used to small space living has been tough (have I mentioned that before?) but we are adjusting. I've shared tips for the bedroom, living room and bathroom before and now it's time to turn to the kitchen. In my opinion a small kitchen is probably the hardest room to adapt to because it's where you spend a lot of time doing a lot of things and you need a lot of stuff to do it. We have a galley kitchen in this house and it is probably the smallest one we've ever had, we don't even have room for a microwave…gasp…I know. 😉 So in my quest to try to make good use of the small amount of space that we have, I've found some great storage and space-saving ideas.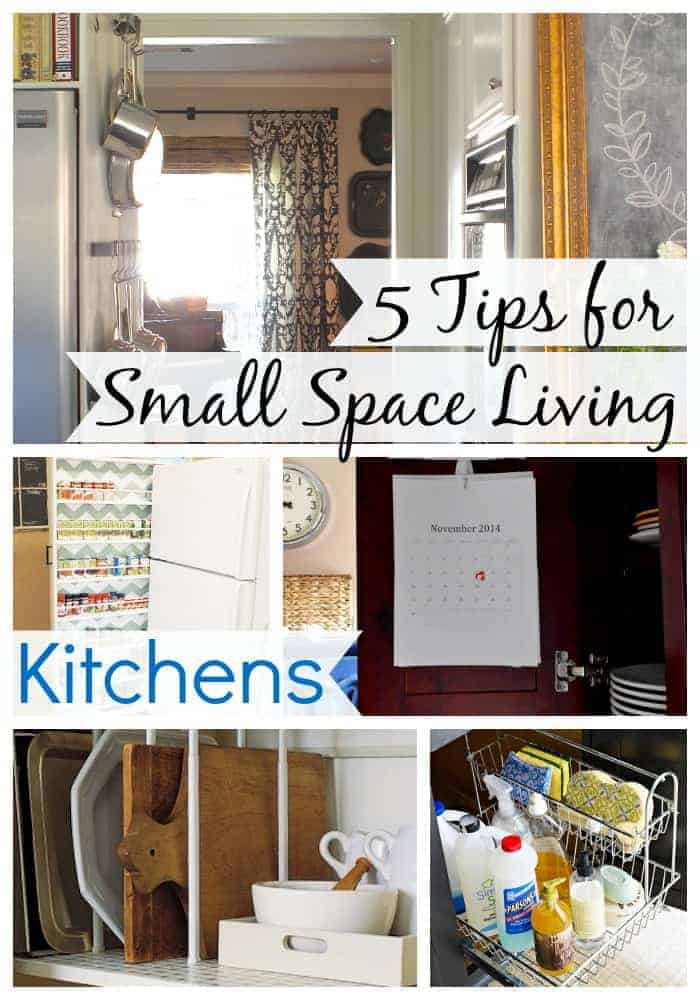 Not enough storage space for your pots and pans? No problem…just hang them on a wall using some cool, industrial looking pot hangers.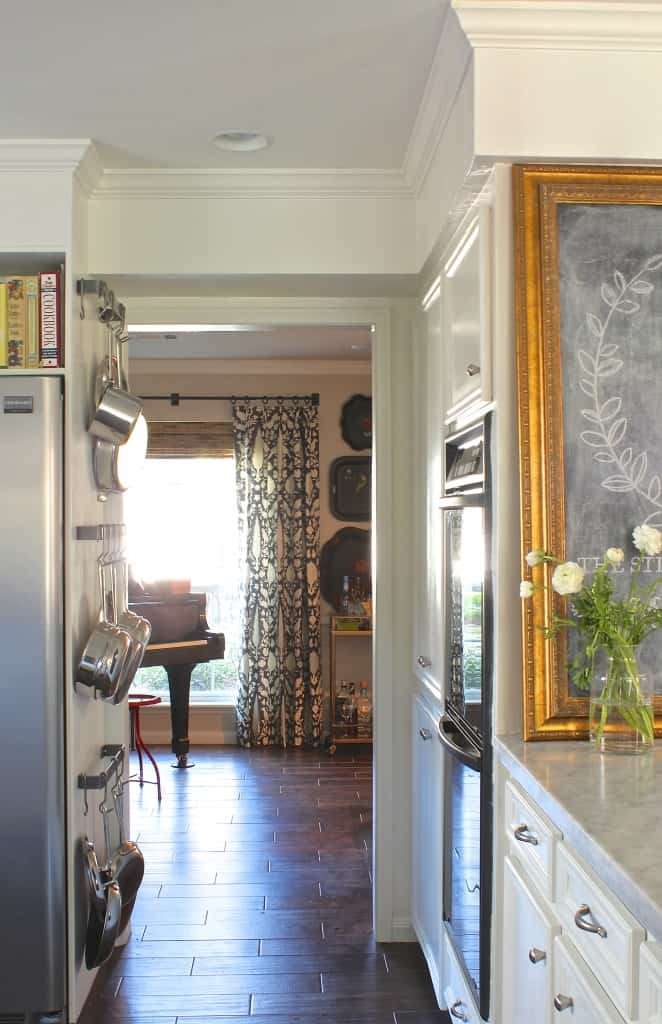 Holly Mathis Interiors
If you're like me and you don't have a pantry, this is a great way to store canned goods using space that you wouldn't normally use.
Classy Clutter
How about using simple tension rods in a cabinet to keep cutting boards and large platters neat and organized.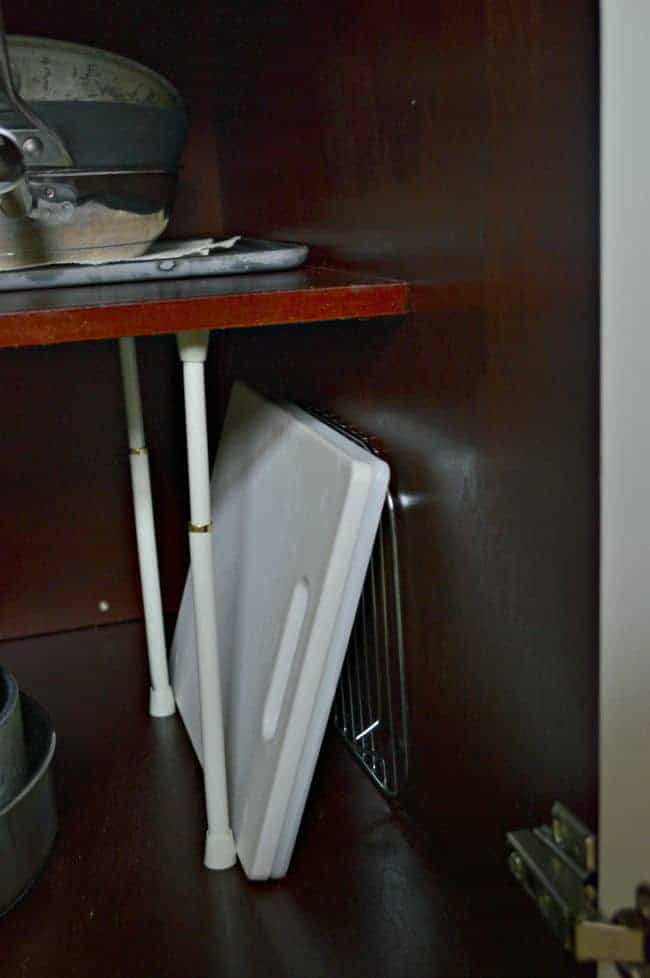 Installing slide out metal baskets or drawers are a great solution to use all the space under the kitchen sink that is often wasted.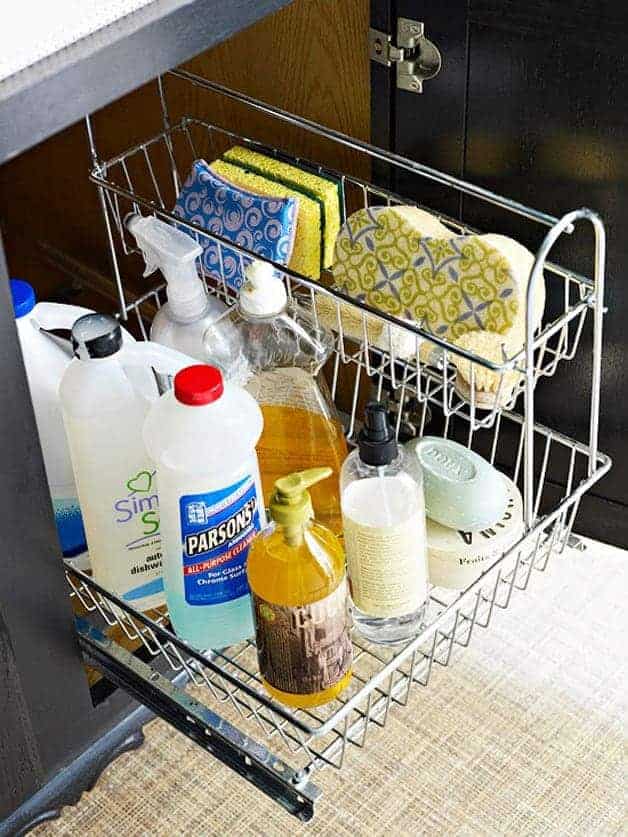 BHG
Because we have very little wall space in the kitchen and no home office I use the inside of our cabinet doors for calendars, cork boards, etc. I also post my lists of things to do for Mr. C², because we are big list makers don't ya know.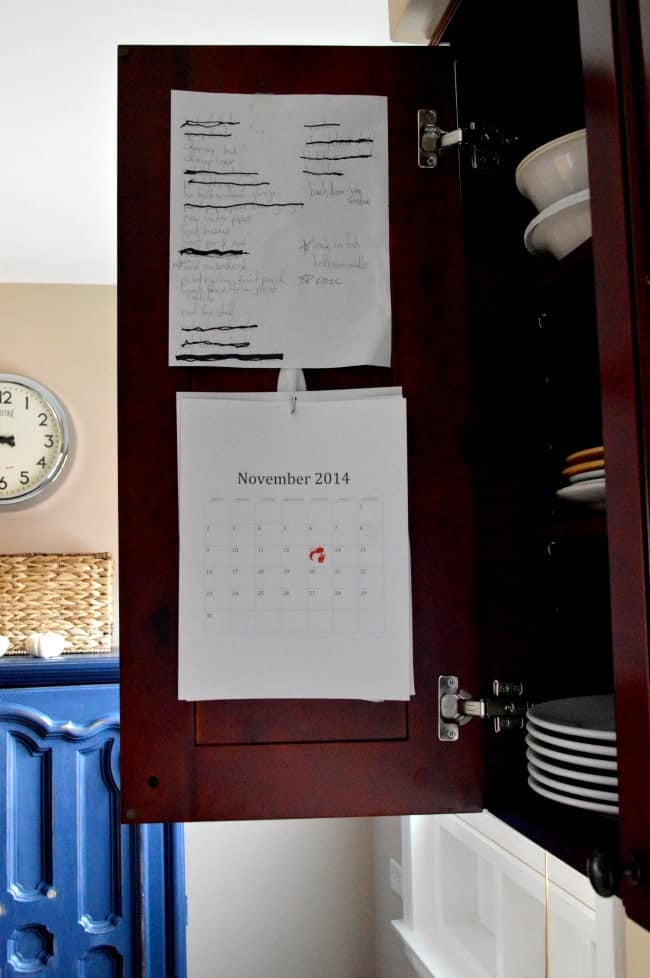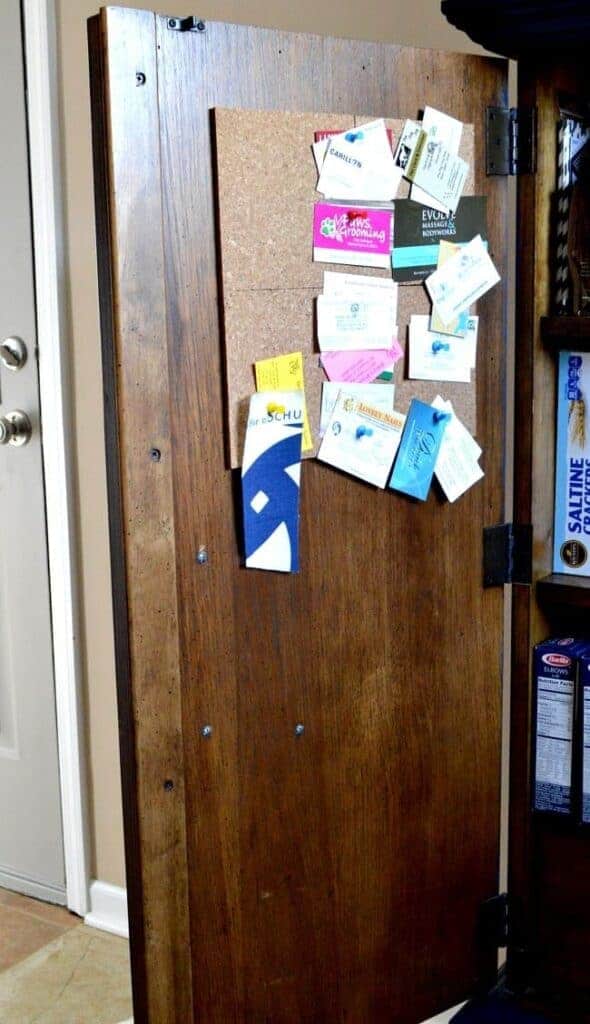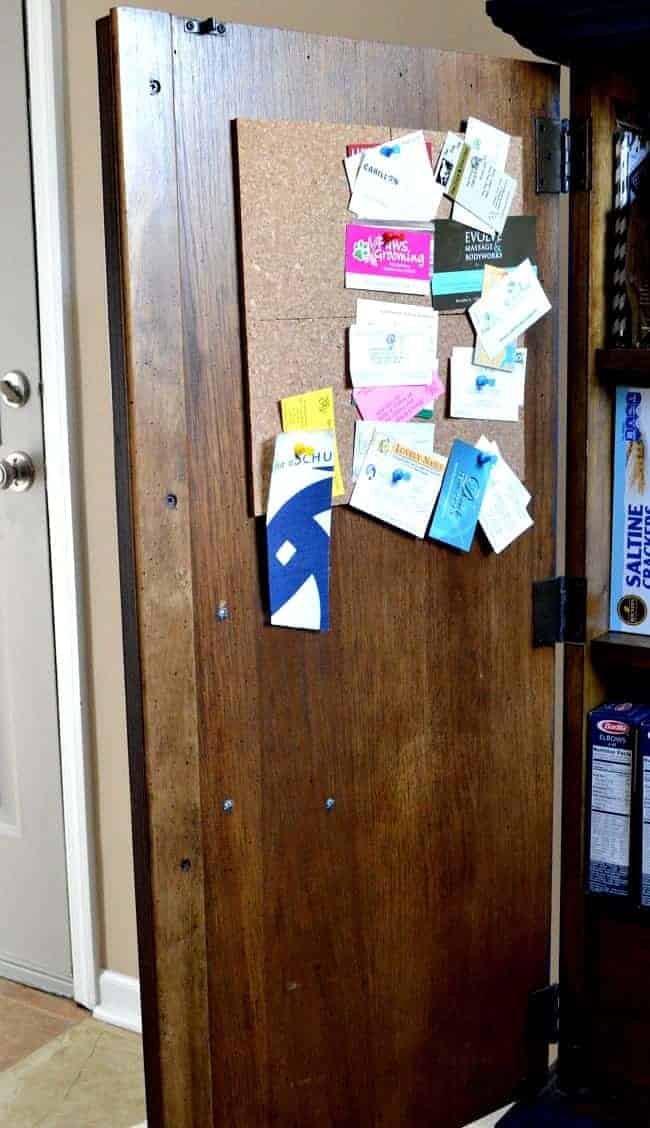 Now we've hit on all the rooms. I'm sure as we move forward and learn how to use our space wisely, I'll pass on some other tips.
Care to share any small space living tips I didn't mention? I'm always ready to learn something new.