5 Tips for Small Space Living: Bathrooms
This post may contain affiliate links, please see our policy for details.
A while ago I did a couple of posts on tips for small space living in living rooms and bedrooms. Today I'm going to continue with 5 small space living tips: bathrooms.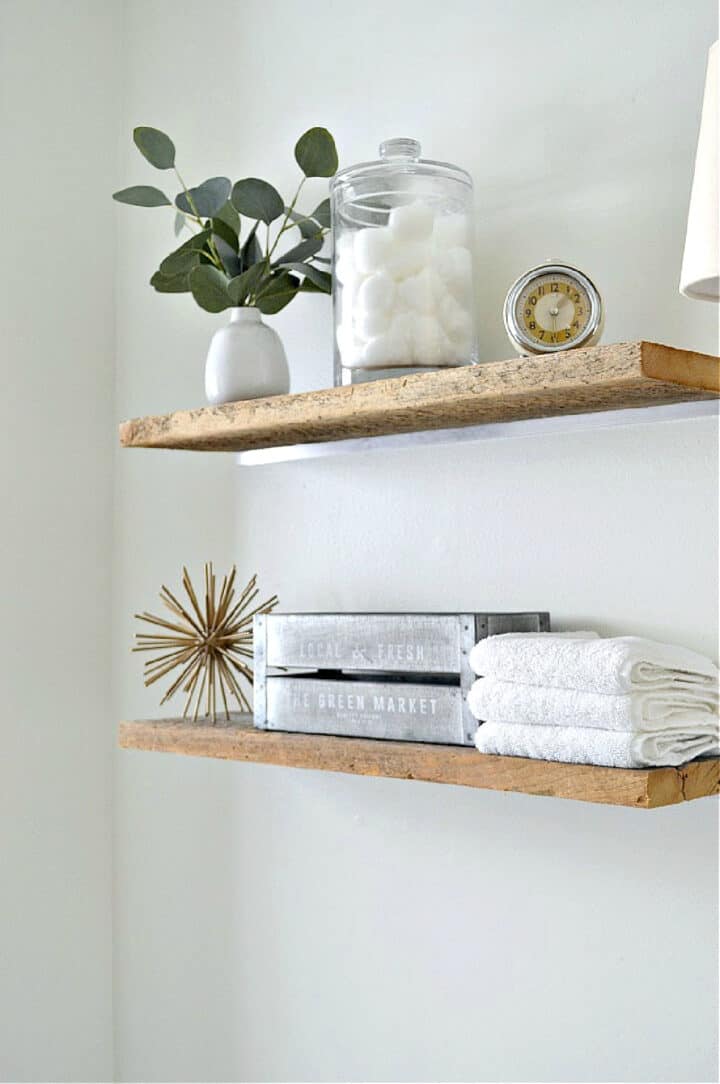 Most of these tips are about storage because, let's face it, we all need space to store all of our necessities…towels, makeup, toiletries, and storage is always at a premium in small bathrooms.
If you've been following me for a while then you know that our house has been an experiment in small space living for us.
We have just under 1200 square feet of living space with 1 bathroom and, I know that many people are living with less, but for us, it's taken some time to figure out what works and what doesn't in such a small space.
1. Bathroom Storage in Unused Spaces
Storage space is so important when living with a small bathroom so you need to find and use it wherever you can.
How about building a shelf to fit over the bathroom door to store towels. It looks great and it uses up the empty space over the door.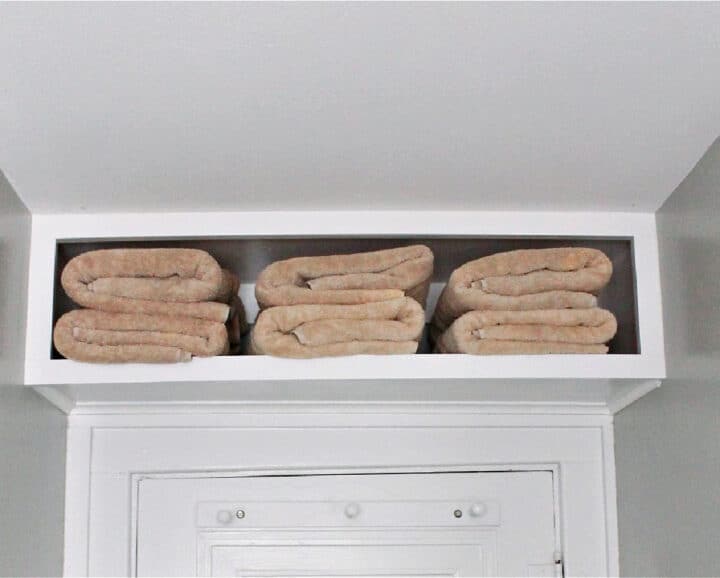 2. Utilizing the Storage Space In Your Vanity
I have a small vanity in my bathroom where a lot of my toiletries are stored. I would love to add a shelf but, because of the water pipes, I wasn't able to put one in.
Instead I found a way to use the open space near the water pipes to store my toilet paper (which would have taken up a lot of real estate if it had to be stored on the floor of the vanity).
A couple of door stops and a scrap piece of wood is all we needed to utilize a tiny piece of unused space in our small bathroom vanity.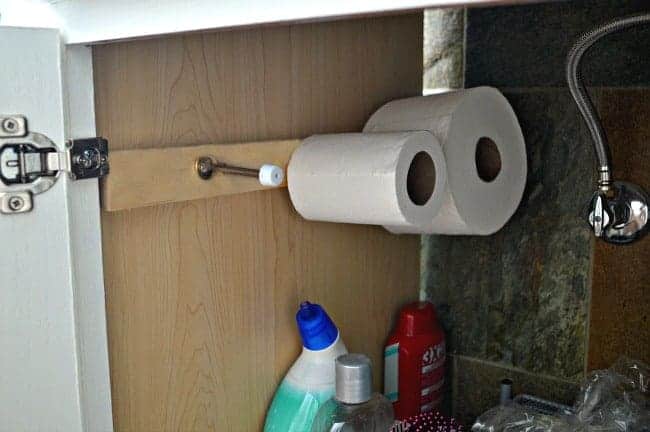 3. Hanging Basket Storage
How about this clever and pretty idea to add extra storage.
Using baskets is always a great storage solution but when you can hang them on a wall and out-of-the-way, it's a huge bonus for a small bathroom.
Not only do they look great but you can store towels in them, toilet paper, a hair dryer…so many possibilities.
4. Shelves for Storage and Decorating
Everyone wants their space to look good, even those of us with small bathrooms.
Hanging shelves on an unused wall for storage as well as a display area for some pretty decor, is always a great idea.
Using baskets to hold supplies is not only helpful but it also adds warmth and texture to a room that can sometimes look sterile.
5. Light Paint Colors
One thing I have learned is that when your bathroom is really small, like ours, you want it to be light and bright.
Our bathroom had dark wood trim, a dark(ish) vanity, dark slate tile and a dull paint color on the walls.
Just painting the vanity, trim and walls made a huge difference, making it feel bigger and brighter.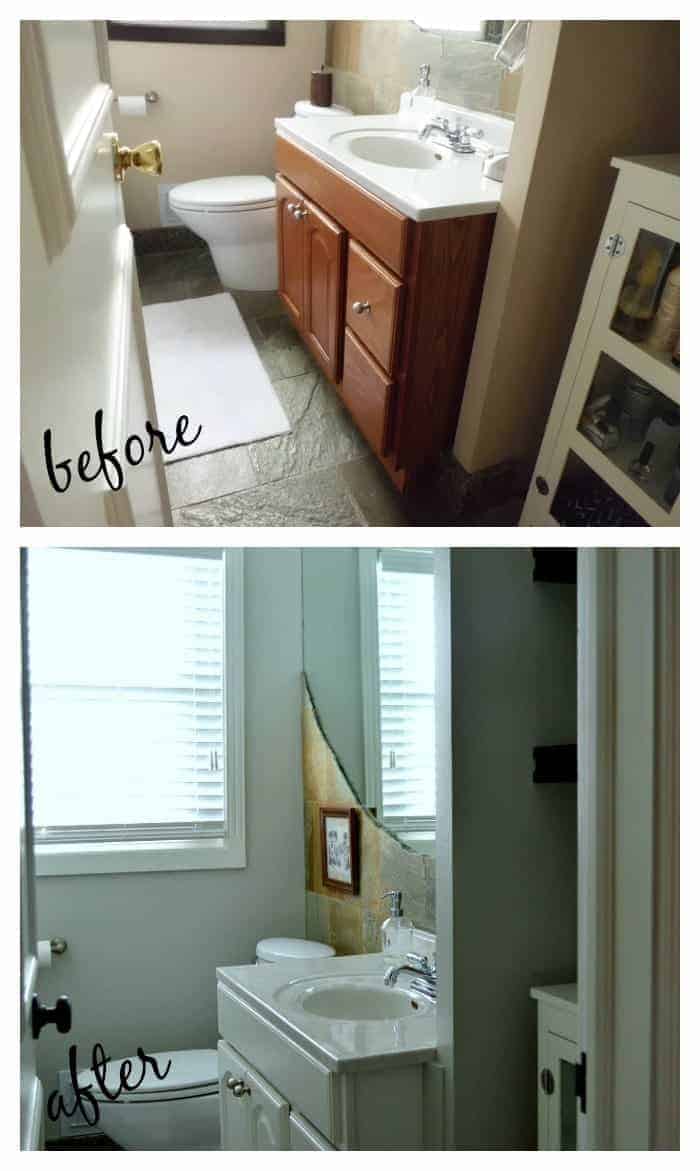 These are my 5 tips but now I turn it over to you…
Do you have a small bathroom?
Any tips can you give for living with a small bathroom? I always love to hear what you think. 😉
Check out my other Small Space Living posts…