Disclosure: As an Amazon Associate and member of other affiliate programs, I earn from qualifying purchases.
Just to warn you...this is a project that Roger and I did (umm, twice to be exact...hangs my head in shame) and I'm really not sure if I like the end result.
Let me start at the beginning.
Our basement has windows that are covered with some kind of white plastic, that the previous owners put on, and metal mullions that need some work.
One of these windows is visible from the back yard and its appearance really bugs me.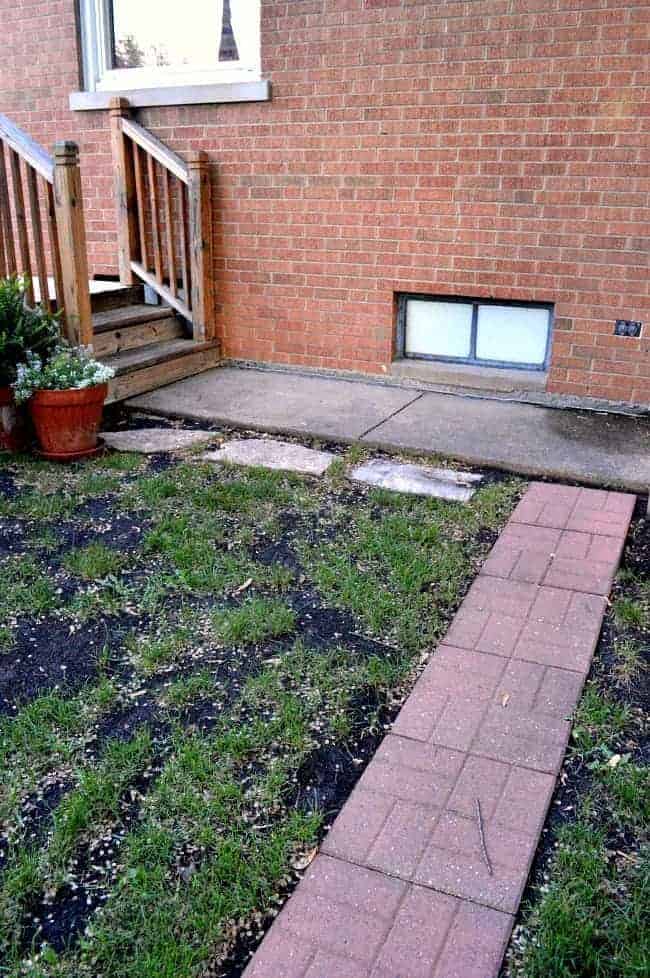 We've discussed painting the mullions and removing the white stuff but we don't want people to be able to see inside, so I came up with the idea to put some kind of window shutter over it.
I knew what I wanted and could see it in my mind's eye but it didn't exactly turn out that way. If you are reading this and looking for a pretty after picture, you won't get that here (but you can check out how we finished the DIY window shutters).
I just wanted to keep things real and show you that all of my projects don't always work out like I planned.
We started this project a few weekends ago. The plan was to do this for free and to use the wood from the fence gate, that I took down a few months ago, to build a simple window shutter.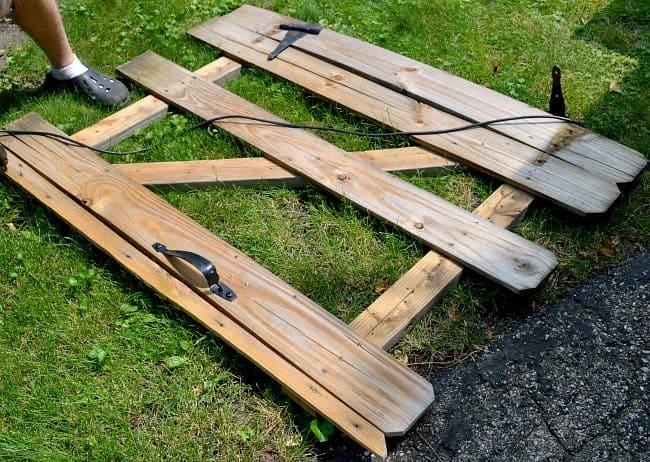 First we made a frame to go inside the window so that we could attach the boards.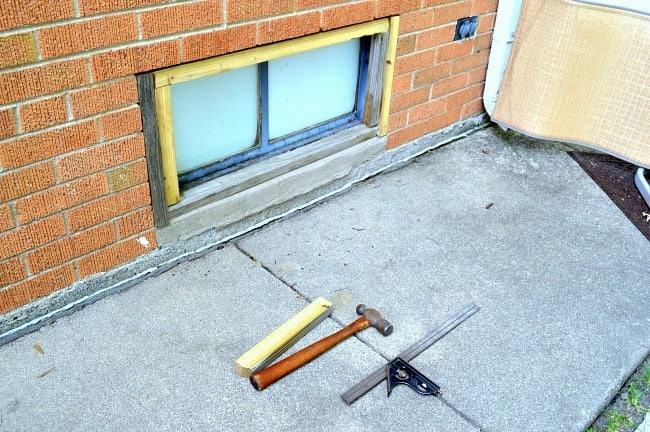 You can really see in this picture that the mullions need attention. Now this is when things go wrong.
I was working on the guest bedroom and Mr. C² said he would put the boards up for me.
After some discussion and even a drawing to explain my vision, this was the result.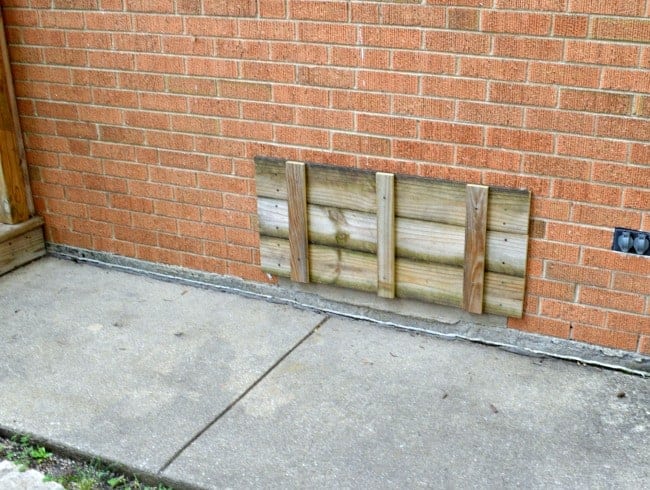 Not what I had envisioned. I looked at it from all angles and I tried really hard to like it, but to me it just looked like we boarded up the window.
I didn't want to hurt my husband's feelings but when he asked me what I thought I had to tell him that I didn't like it, and then I had to tell him that it had to be redone. I'll spare you all his colorful response. 😉
Anyway, he apparently looked at my drawing the wrong way and put the boards horizontally instead of vertically.
So this past weekend we set out to rework the wood. We cut down the planks a bit and put them up vertically. It won't be a working window shutter with hinges but we did try to make it look like one.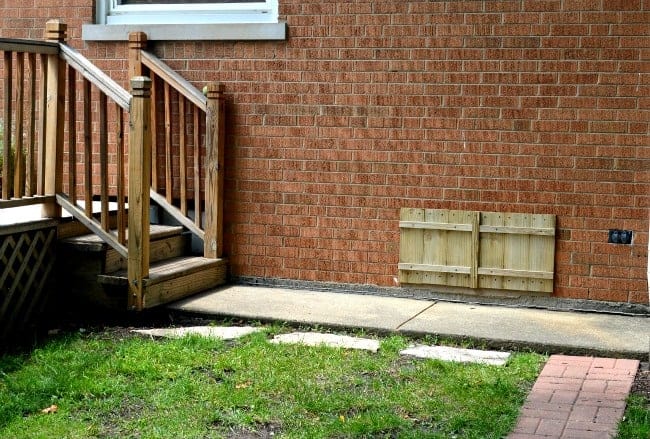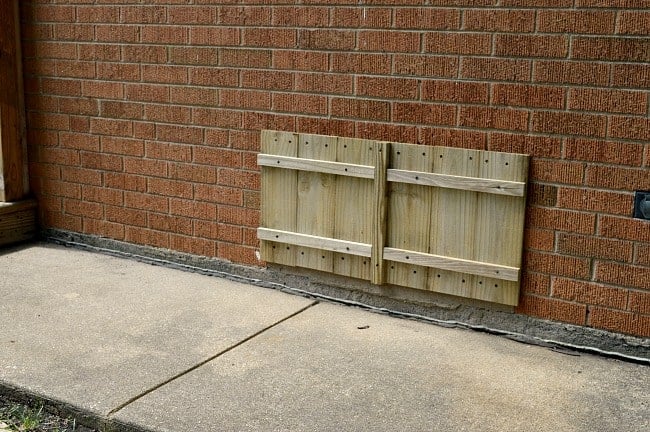 This is the result.
We did clean the wood with bleach and water and I was thinking about staining or painting it once the wood is dry but I'm just not sure I like it.
I think it definitely looks better but I still get that "window boarded up" feeling. I don't know...maybe add some kind of hardware? Start over...again?
What do you think?
Just a note about safety in case of fire. The windows in our unfinished basement would have to be broken in case of emergency and we could easily push through the shutter to get out if needed.