Disclosure: As an Amazon Associate and member of other affiliate programs, I earn from qualifying purchases.
Although I've finished all of the big projects in my 1st guest bedroom, there were still a few small things that I needed to add and tweak. One of the things I wanted to add was a lamp on the desk in the bookcase. There is no overhead lights in this room and I am only able to fit one nightstand with a lamp, so this room needs all the lighting help it can get. When I finished the room in April the bookcase looked like this...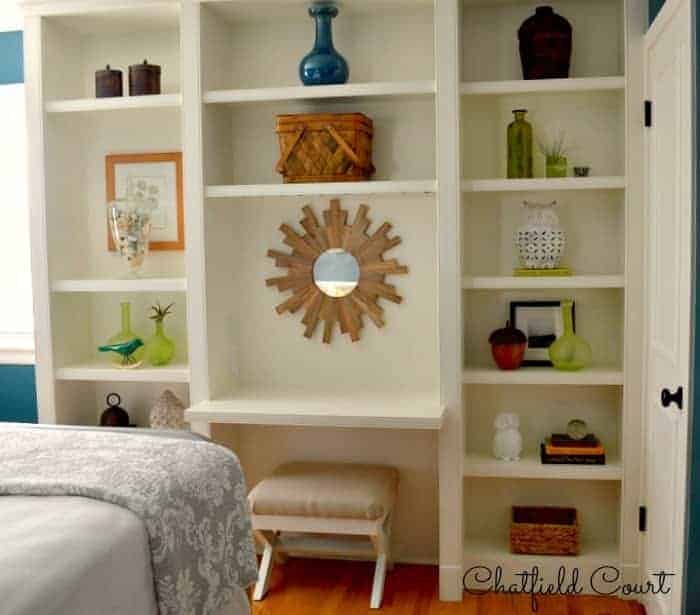 There's already an outlet in the desk niche so I thought it would be the perfect place to put a lamp.
I auditioned several lamps for the spot and the one problem I kept having was the cord...there was no place to hide it. I did try using books and trays to help camouflage it but I wasn't liking the way it looked.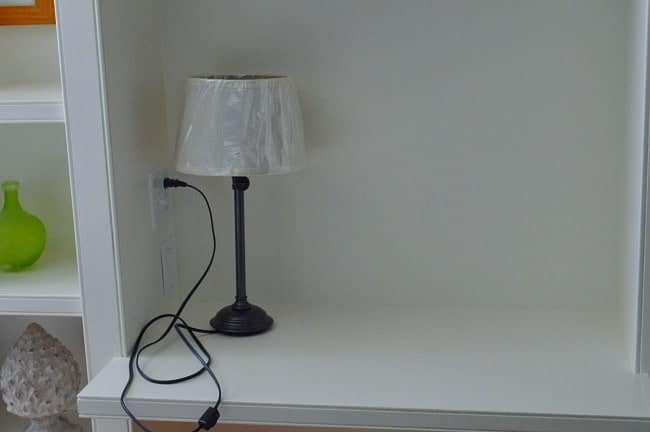 Mr. C² suggested we shorten the lamp cord but I would still see some of the cord and the plug and I knew that it would bug me every time I walked in that room. Since there is also an outlet under the desk, I decided to drill a hole in the desk so the cord could be pulled through and plugged in underneath.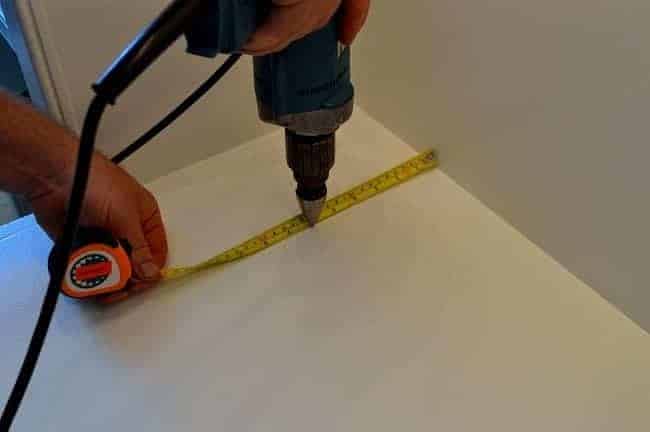 Because I didn't want a huge hole in the desk, we drilled a hole just big enough to fit the plug through and right where the lamp would sit. This way the base could cover the hole.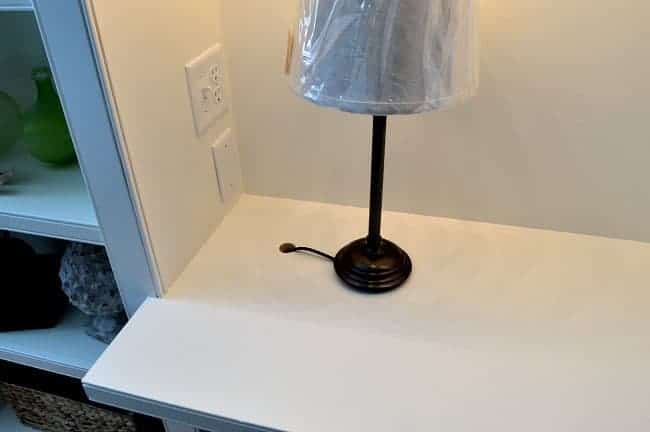 Just a simple thing that kind of solved the problem. Although I have the stool tucked under the desk, you can still see the cord hanging down so putting a pillow on it helped hide it. I will eventually change the brown cord to a white one so it blends in with the bookcase.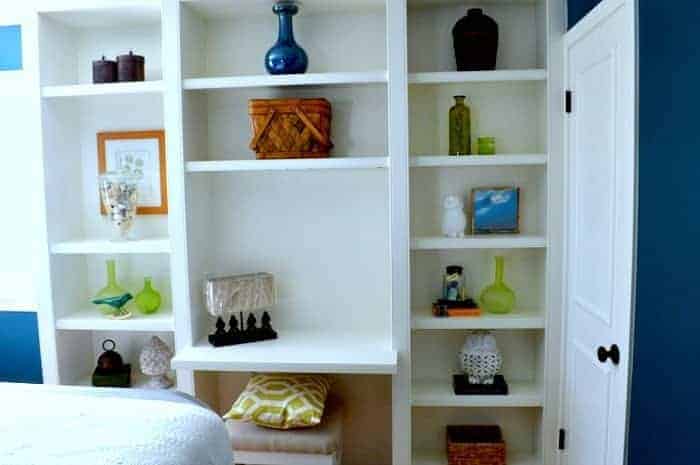 As you can see, I removed the starburst mirror that I had up in the bedroom reveal photos (the first photo in this post). I'm still working on this area but it just seemed like too much with the mirror and lamp. Now I just need to decide between the bird lamp and the tall one.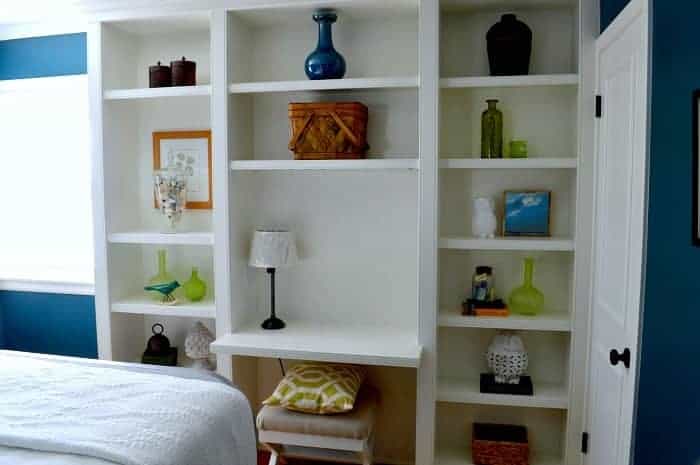 Maybe I'm being picky but cords are just one of those things that I don't like to see in my room.
Do you mind if there are cords showing in your room? Which lamp do you like best, the bird lamp or the taller lamp? If you want to see more pictures of this room, check out all the details and sources here.