Disclosure: As an Amazon Associate and member of other affiliate programs, I earn from qualifying purchases.
We moved into our house in the middle of the summer last year and I started projects inside right away so I never really got around to fixing up the deck.
This year I've been a little better. Besides building a new deck, there's still a few little things that I would like to do, like hanging cafe lights and adding some fun color, but it's a much more comfortable space to hang out on a lazy Saturday afternoon.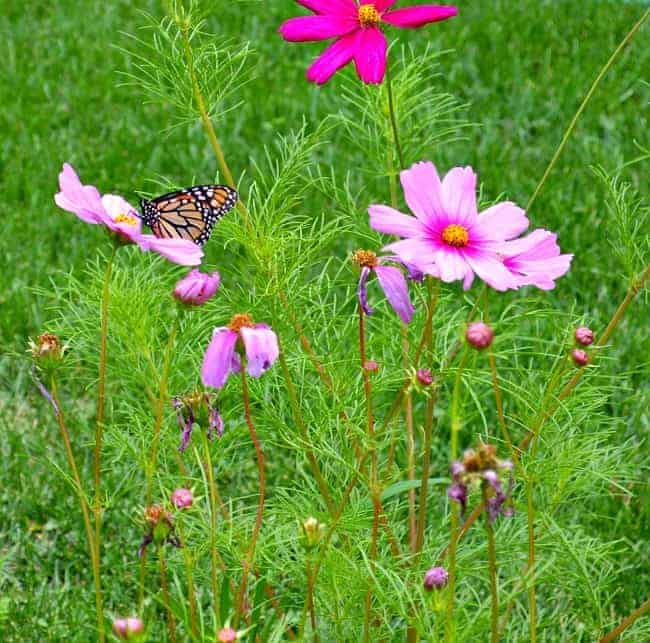 Like the inside of our house, our deck is small on space but all of the furniture that we had in Florida fits. It's a little snug but it's enough room for Mr. C², Finn and me.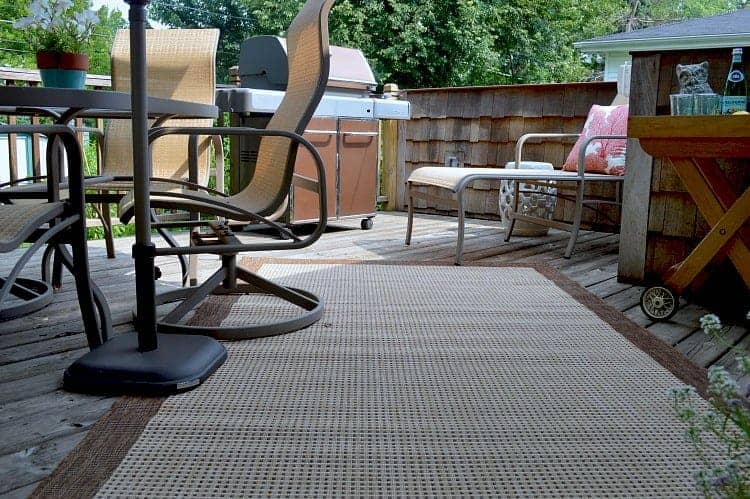 I tried to make this a comfortable space for us and I didn't want to spend a lot of money so everything out here we brought with us. I know it's a little brown out there with that rug but it's good for this summer. The one thing I did buy was this beverage/plant cart that I found at Goodwill for $4.99. Score!!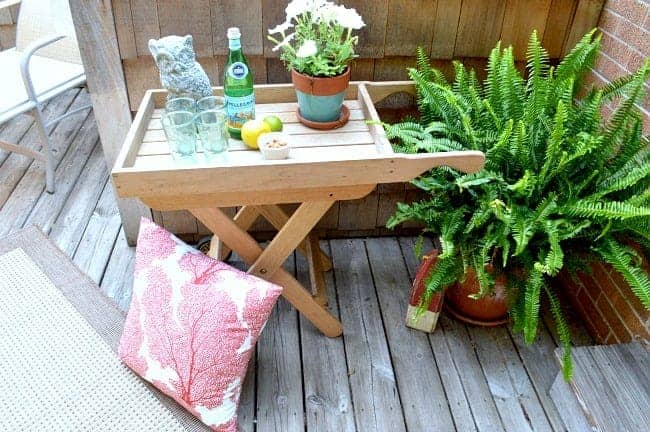 It was a little dirty but in great shape and it's made of solid oak. I also like that it folds up flat so I can store it in the garage in the winter. When I was cleaning it up I mentioned to my husband that I was thinking about painting it...you know, because of all of the brown tones already on the deck. He 'bout had a fit right there in the back yard. "You aren't painting that", he said, "it's solid oak!" Why do all men think that it's a sin to paint wood? 😉 Well, as you can see, I didn't paint it. It wasn't because of him though. I didn't want to be hasty and paint it and then be sorry so I'm going to keep it like this for the rest of the summer and see how I feel next year.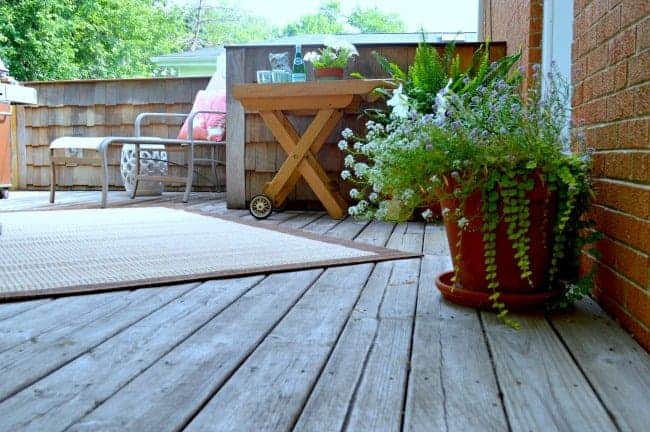 If you've been following along this past year, then you already know that we have lived in the South for the past 20 years. I didn't plant a lot of annuals when we lived down there because of my back issues and the weather, so this is the first year I've ever had a fern and I have to say that I'm a huge fan.
Mine is a Kimberly Queen fern and it's doing really well with minimal effort. I love that it doesn't shed and it always looks great. I will definitely have another one next year, maybe two. Do you think it's just plain wrong to paint a wood like oak? Do you think I should paint my cart? What color would you pick?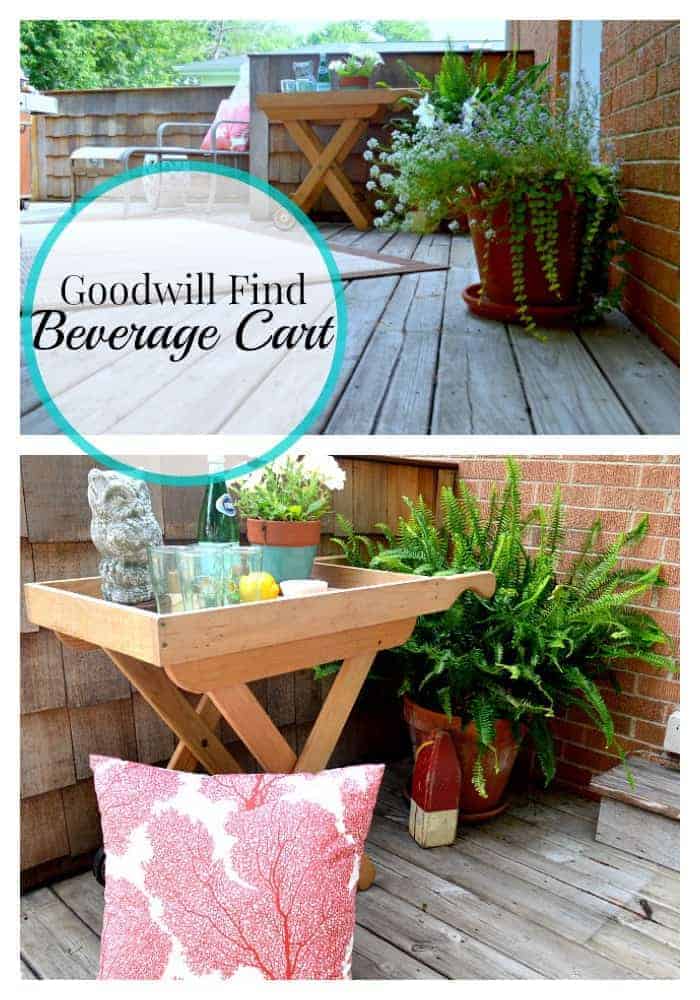 Thanks so much for stopping by!
Looking for some other outdoor decorating ideas?