Easy and Casual 4th of July
*As an Amazon Associate and member of other affiliate programs, I earn from qualifying purchases.
I love to celebrate the 4th of July. When the girls were small, we usually hitched up the RV and went camping.
Now that it's just the two of us, we go low-key and hang out at home.
I don't usually do a lot of decorating, other than putting out a flag, but I felt like doing some last-minute, easy and casual 4th of July decorating, and I thought I'd share.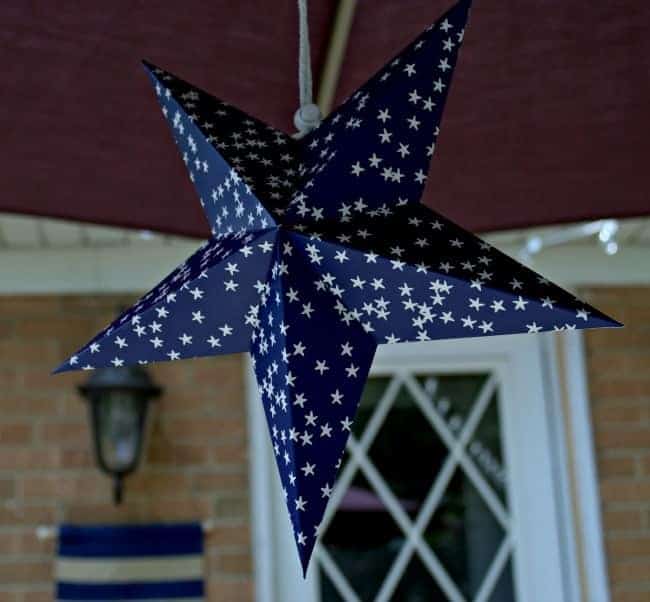 I did buy 2 flag swags this year, I've been wanting them for several years, and a few cute paper stars, but everything else that I used, I already had.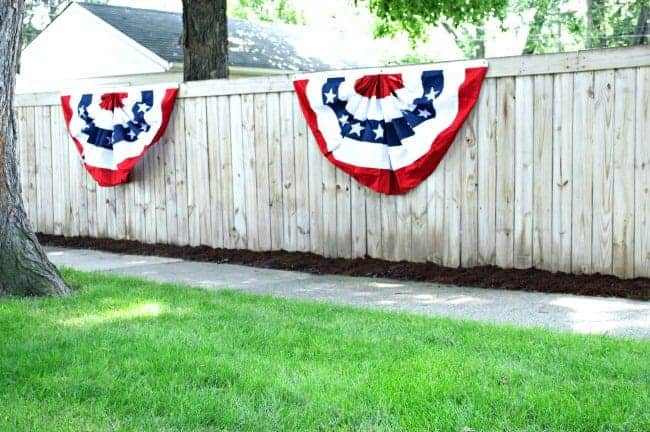 I had a few red, white and blue things like a pillow, a banner and of course, some mini American flags, but the rest is just red, white or blue doodads pulled from around the house.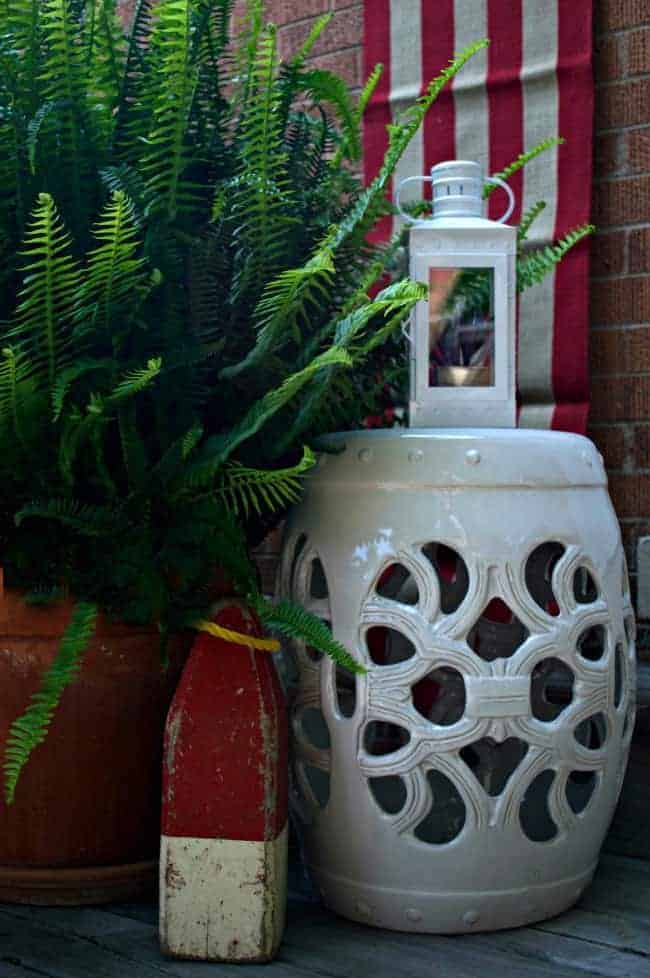 Remember, this is an easy and casual setting so the table is set very simply.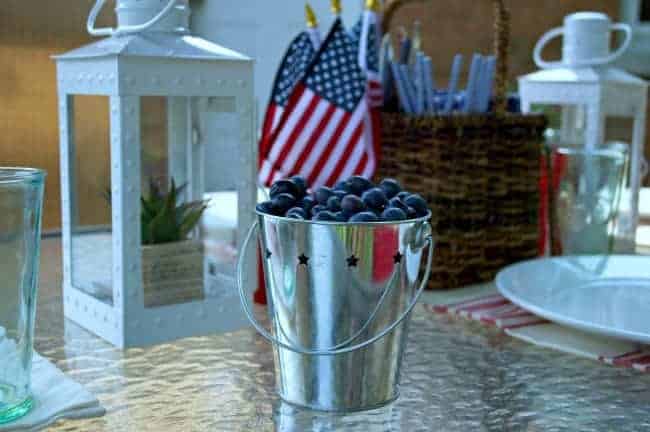 Straws, napkins and utensils are held in a pretty woven basket and napkins are used as placemats.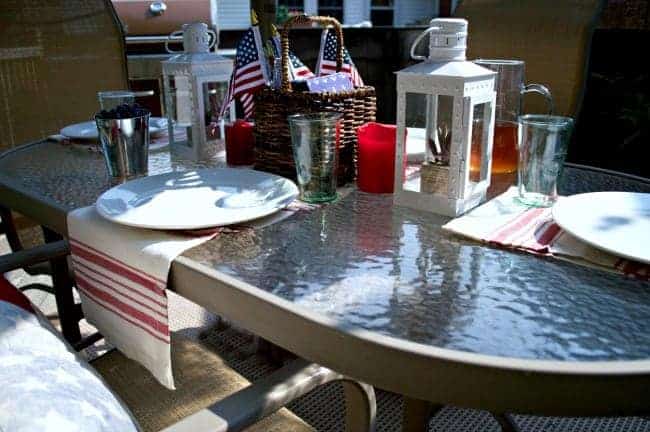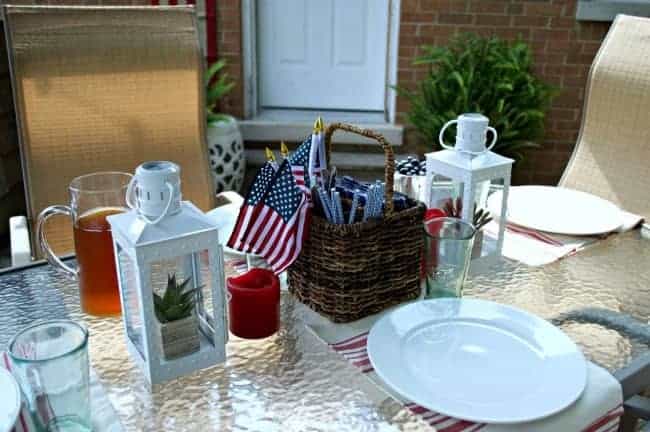 I also had a little fun with an idea I found on Pinterest. I've seen pins where people spray paint a star on their lawn from a poster board stencil. I didn't want to use paint, so we used good old flour and a metal strainer. I could have done the whole lawn, it was so fun.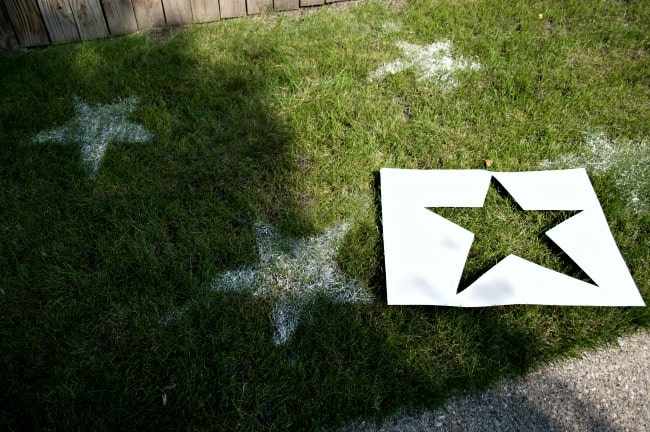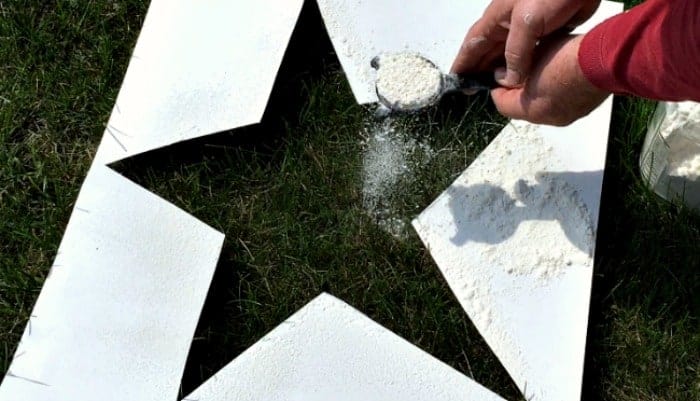 Do you decorate for the 4th of July or, if you live in Canada, Canada Day?
I hope you have a Happy 4th and a great weekend. If you are traveling, stay safe.
Need more 4th of July decor ideas?
Check out my easy DIY American flag display for the front door.