How to make an easy DIY American flag display for the front door.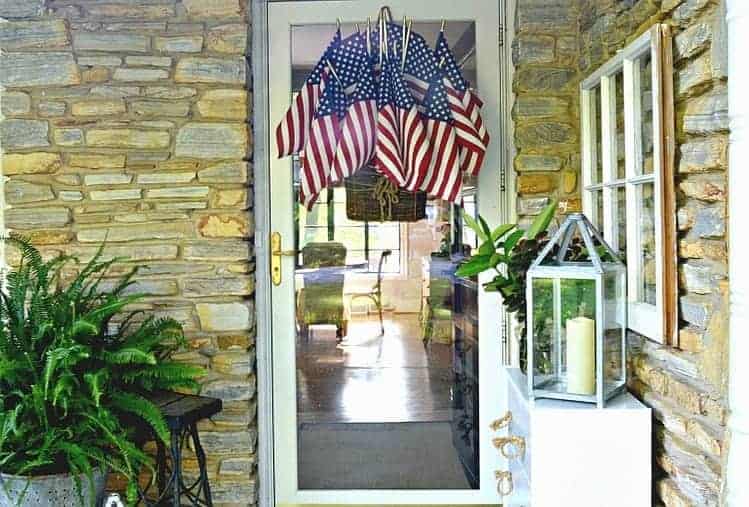 I try to decorate our front door according to the seasons and holidays but sometimes it doesn't happen. Just last month I wanted to change the spring front door basket for something patriotic for Memorial Day and never got around to it.
I wasn't going to let the 4th of July come and go without some red, white and blue on the front door so I decided to do an easy American flag display using my trusty hanging basket.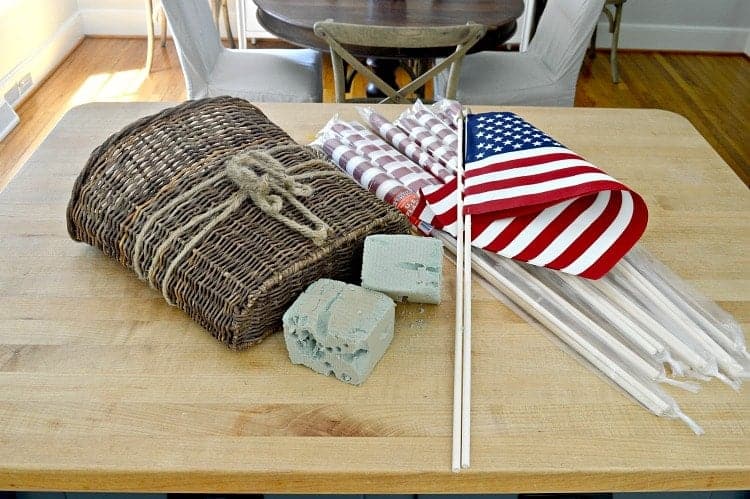 This is a quick and easy craft (typical for me) and it only cost $1 a piece for 14 flags.
Supplies for American Flag Display for the Front Door
As an Amazon Associate and member of other affiliate programs, I earn from qualifying purchases.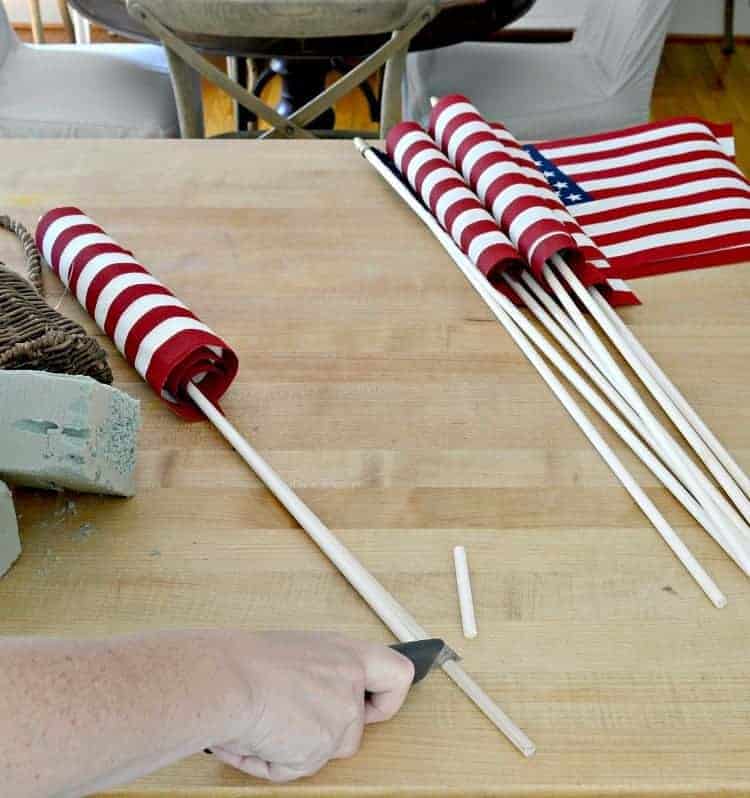 As always, with the crafts I do, I went into this without a plan. I started by placing the flags here and there in the basket to see what I wanted to do.
Once I took a look, I decided that I wanted to place them at different levels so you could see them all. In order to do that, I had to cut down the sticks of a few of the flags with my utility knife.
It's a pretty big basket so I ended up using 13 of the 14 flags (I didn't want to use too many 😉 ). It took a few minutes to get them placed just so, but the floral foam helped to keep them in place.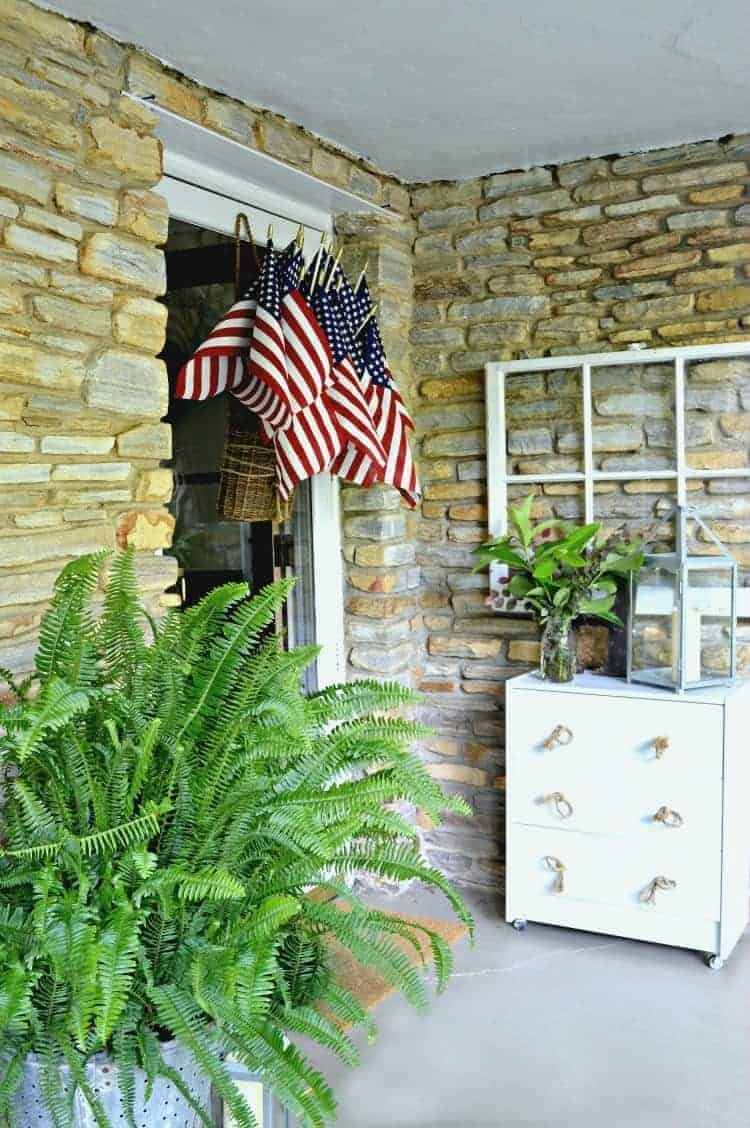 Once the flags were placed, I tried a red and white ribbon around the basket. It was ok but I decided that simpler was best.
The focus is the flags...as it should be.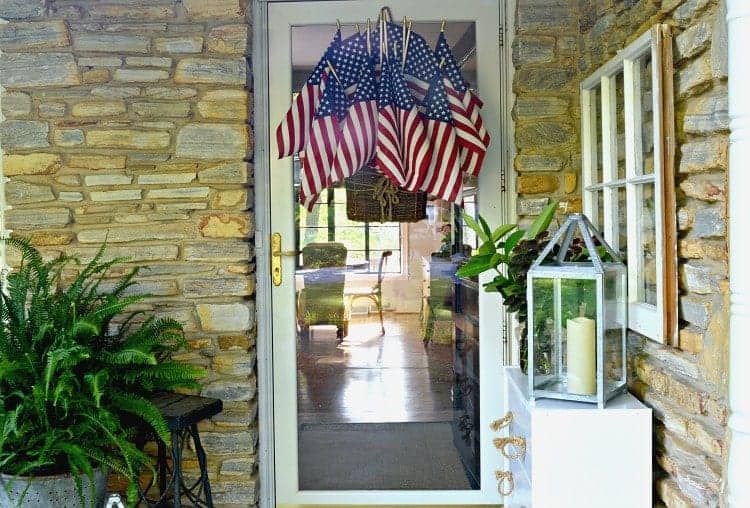 It's definitely a large display but I think that if I would have gone any smaller with the flags, they would have gotten lost in the basket.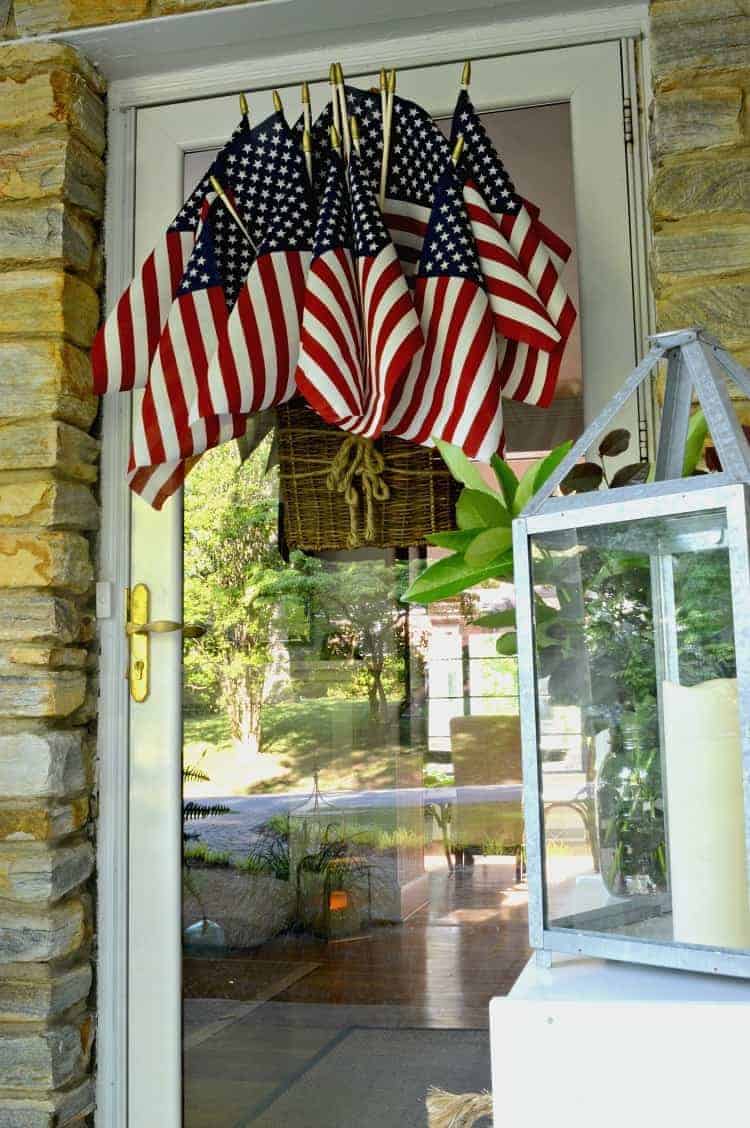 Once 4th of July and Labor Day have passed, I'll remove the flags and store them away until next year. That's why I love this basket. It's so versatile and easy to change with the seasons.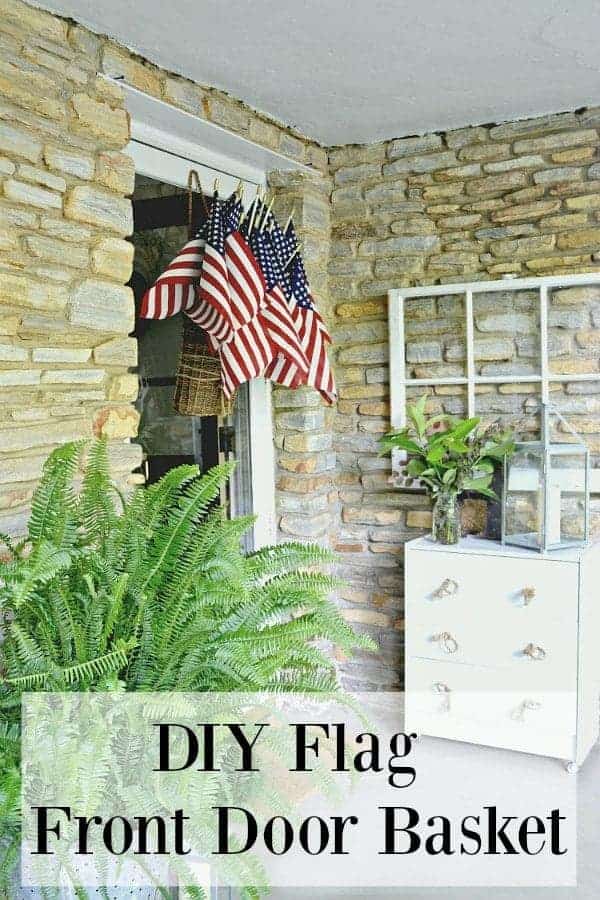 Thanks so much for stopping in!
This hanging basket gets a ton of use. Check out a few different ways that I've used it for different seasons.
Summer Front Door Basket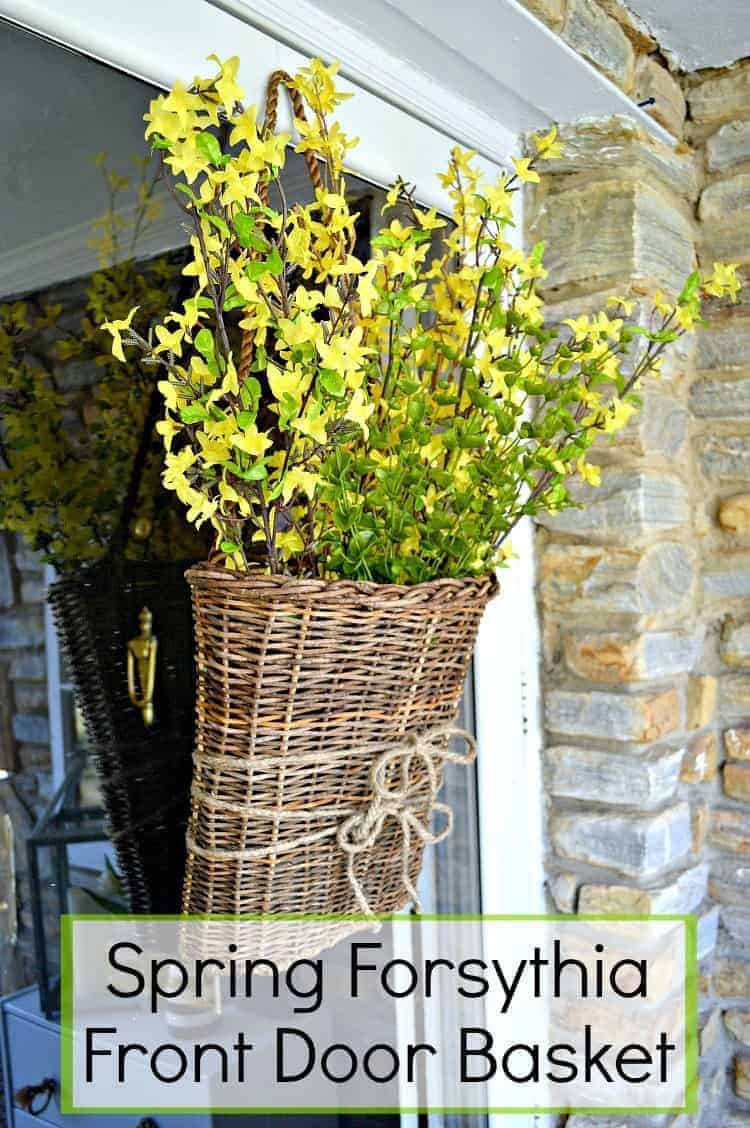 Spring Forsythia Front Door Basket