*As an Amazon Associate and member of other affiliate programs, I earn from qualifying purchases.
Time just seems to fly by so fast, doesn't it? I never did get to share a Musings post for April and here it is the 30th of May already. Just so I don't miss it this month, we'll do Cottage Musings for May a day or two early.
This is my way to catch you up on the little things that are going on here. Little tidbits…things I'm loving, things I'm not, projects I'm starting…
We'll start with the projects I'm working on.
The kitchen/dining room has been my focus for the last few months, but now it's time to move on to the next space that needs a makeover…the living room. I've been busy painting walls, building a mantle and painting the fireplace. We're almost done but I have a few projects left to complete before I can share.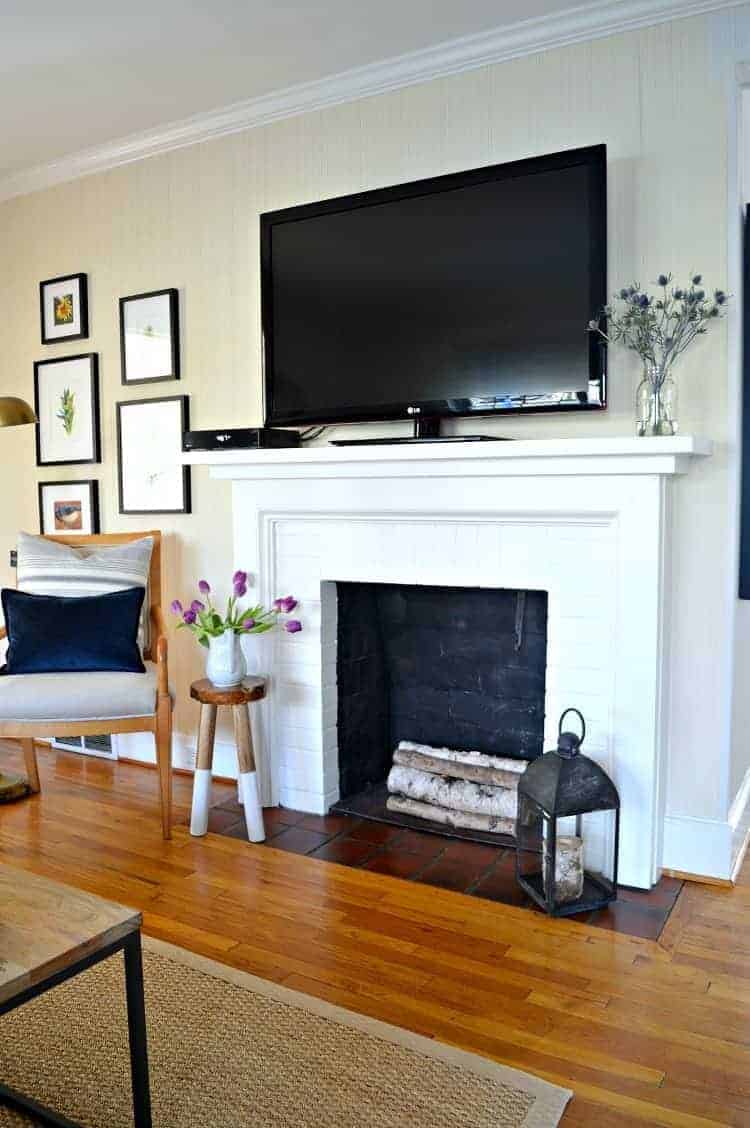 One of the projects we're still working on is the front door. I'll save all the juicy details for when the door is done but I'm seriously giddy with excitement about this project.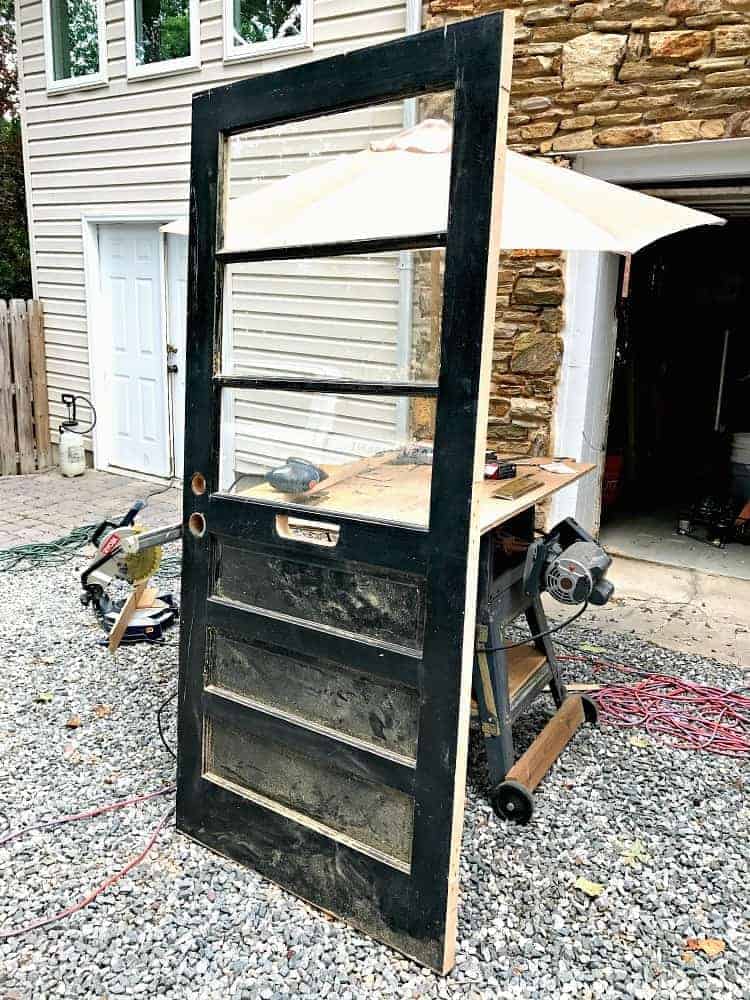 Even though I'm not quite done with the living room I started the redo on the "castle" bedroom. Ooops!
This room is especially tough because I haven't been able to visualize how I want it to look. I don't usually go into a room makeover without a clear vision, so this is a first. Hopefully it doesn't turn into a disaster.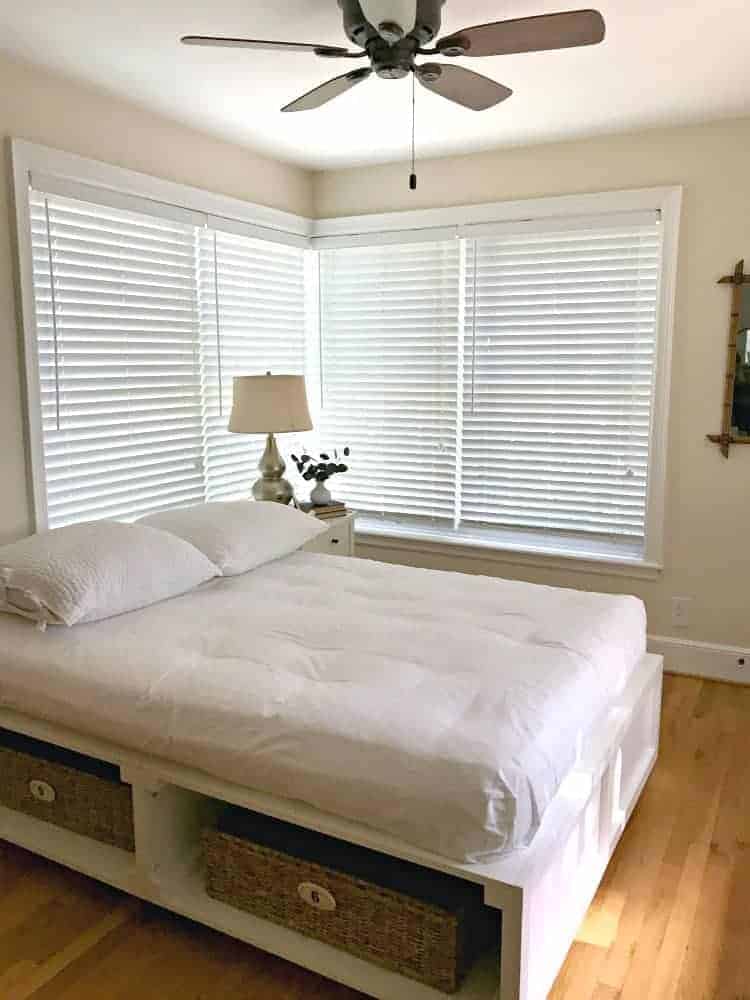 I'm trying to jumpstart my creative juices, so I've been searching Pinterest for ideas.
This isn't a bedroom, but I love the idea of a wall treatment like this for the castle room.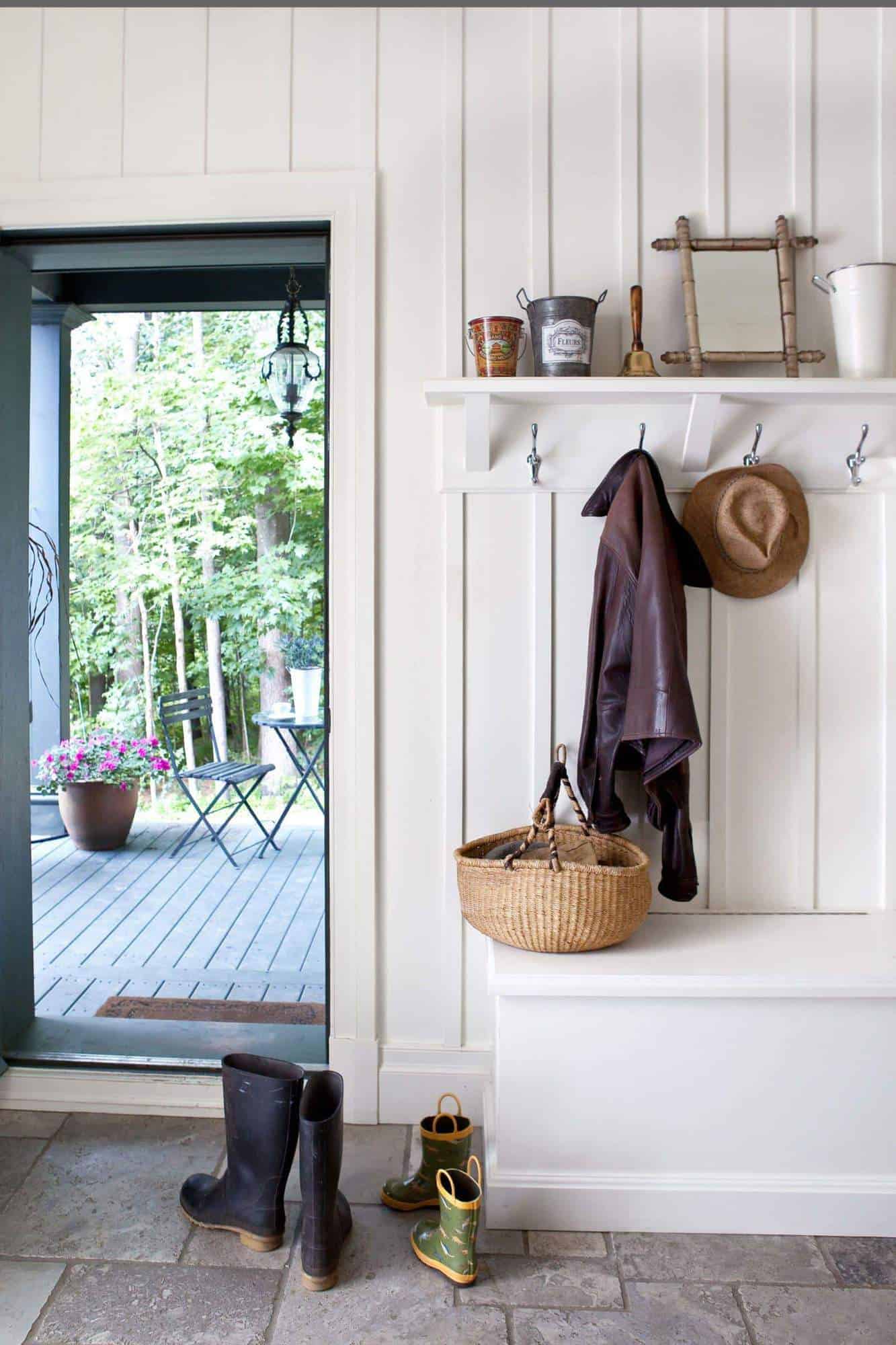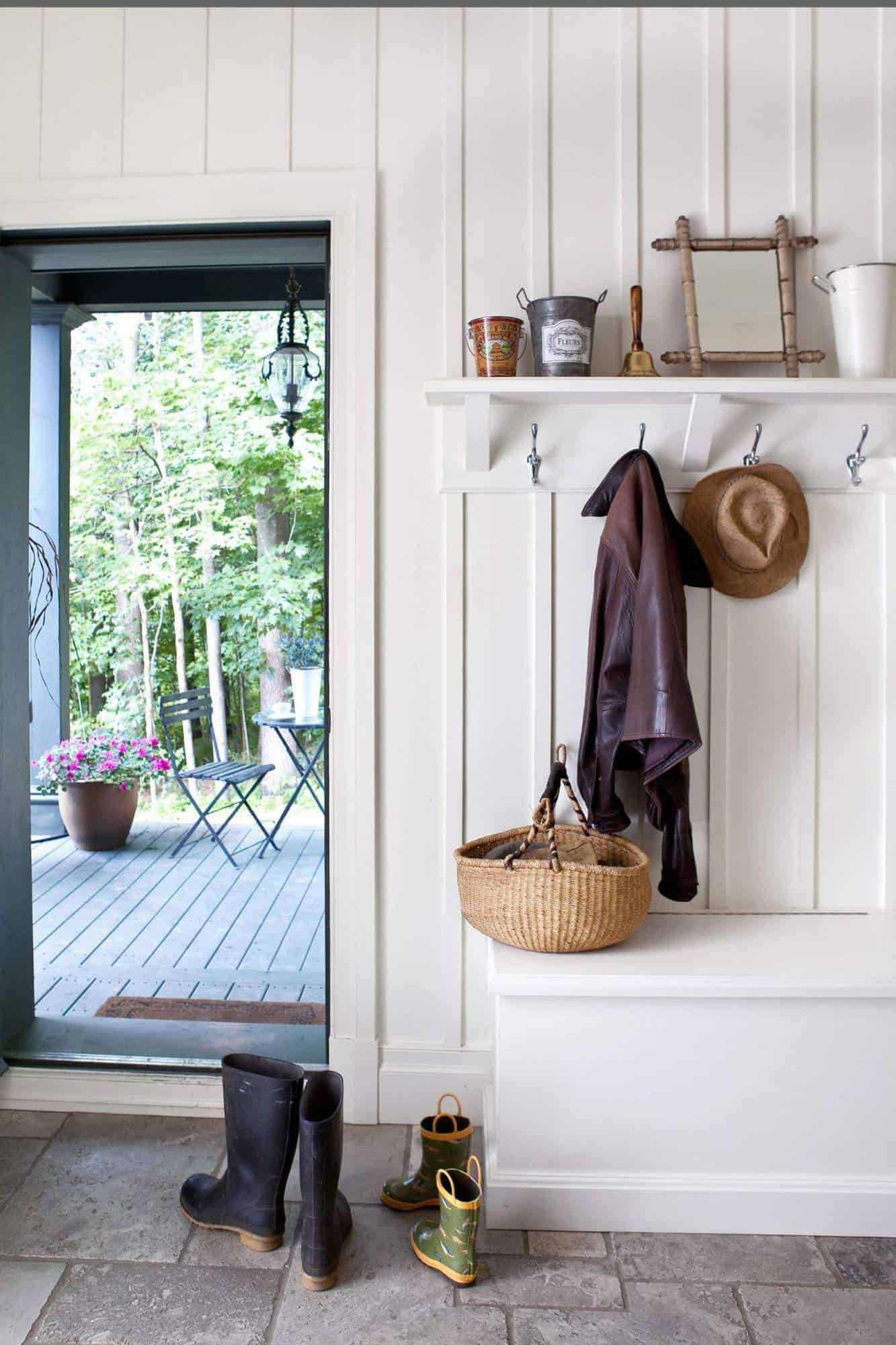 I won't be painting the walls white, that I'm sure of, but I'm still not set on a paint color. We used BM Palest Pistachio in one of the guest bedrooms in our Illinois house and loved it. I may go for something similar in this room.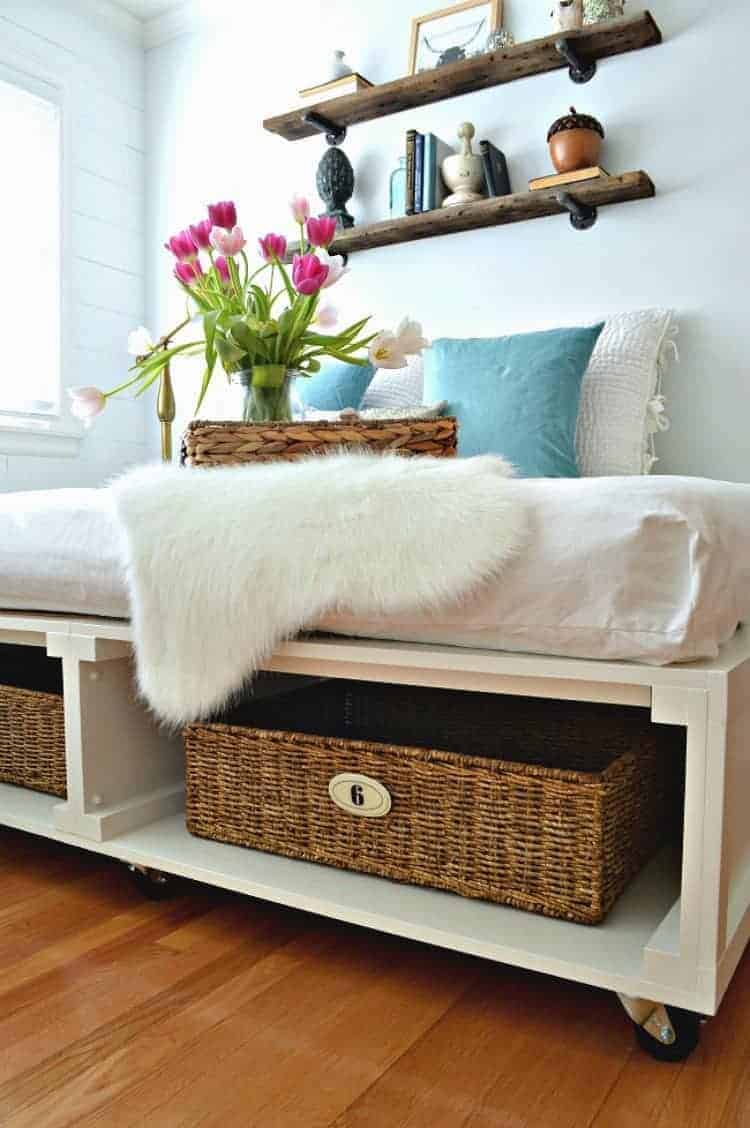 Or maybe I'll try a greige. See? Undecided!
Moving from projects and inspiration to getaways.
I work from home (obviously) and when you work from home, and your work is your home, it's so easy to get burned out. We've taken a couple of quick weekend getaways the past few months just to get me out of the house and it's been great for my moral. How can you not feel revitalized after you've taken a long walk on a beautiful beach and sipped a few margaritas? Not at the same time of course. 😉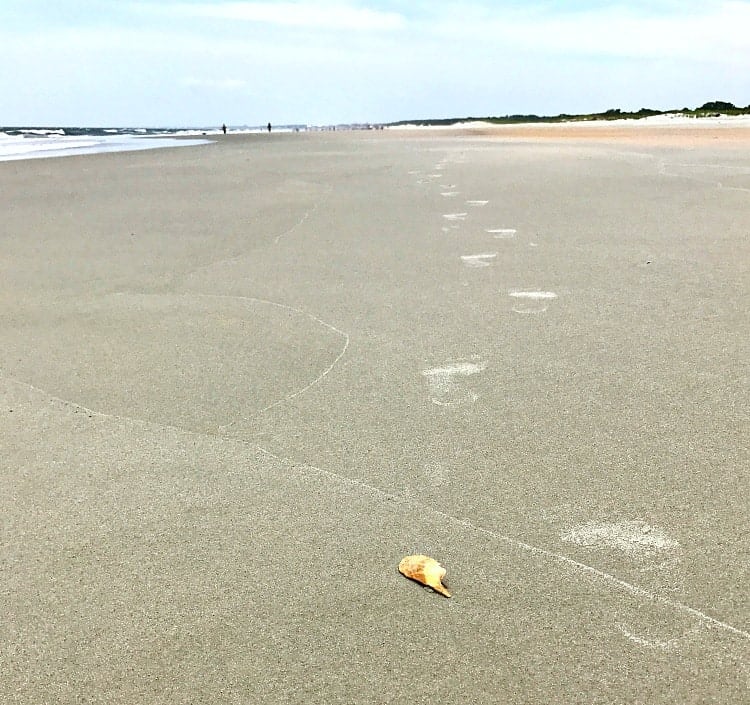 Affiliate links used. Please see my Disclosure for more info.
Speaking of the beach, you can't go away and not pack a few cute tops. Am I right?
This top is a new find, and I've been finding any excuse to wear it.
This is another favorite that I seem to reach for all the time. When I find something I love, and that's comfortable, and I tend to wear it all the time.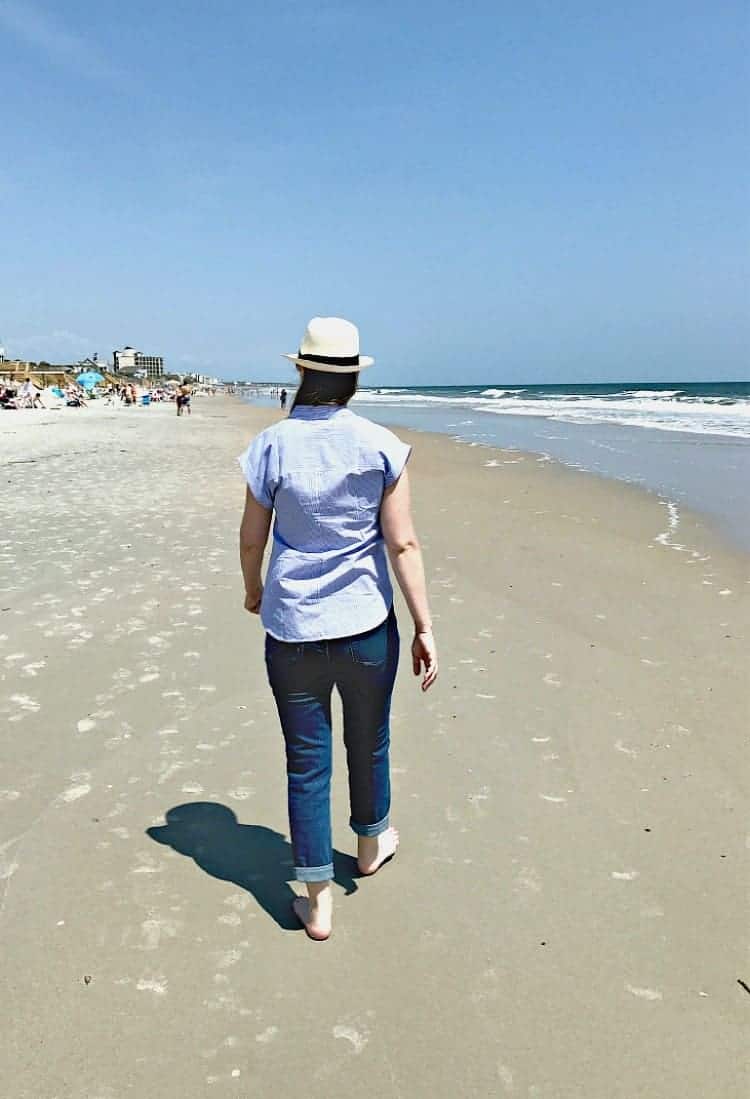 No more margaritas for me, I need to get back to work. 😉
So, what have you been up to this month?
Check out some of the kitchen and dining room projects I finished before I moved on to the living room.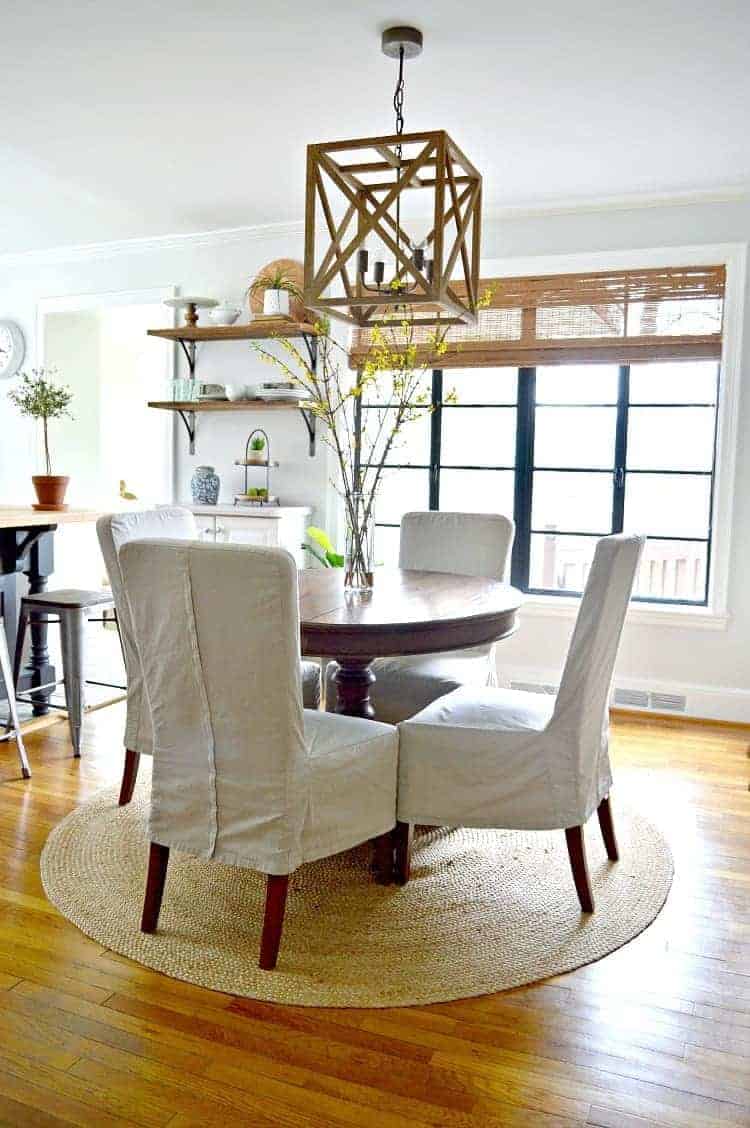 Dining Room Makeover on a Budget