Using Galvanized Metal Containers Around the House
*As an Amazon Associate and member of other affiliate programs, I earn from qualifying purchases.
Using galvanized metal containers around the house.
Since we moved into our stone cottage, my decorating tastes have changed.
I think that it's a natural progression, tastes change, but I also think the style of our house had something to do with it.
If I had to use three words to describe my style right now they would be rustic, cottage farmhouse.
I still lean toward a clean and simple style, but I think our 1946 stone cottage, and all of it's rustic charm, has rubbed off on me.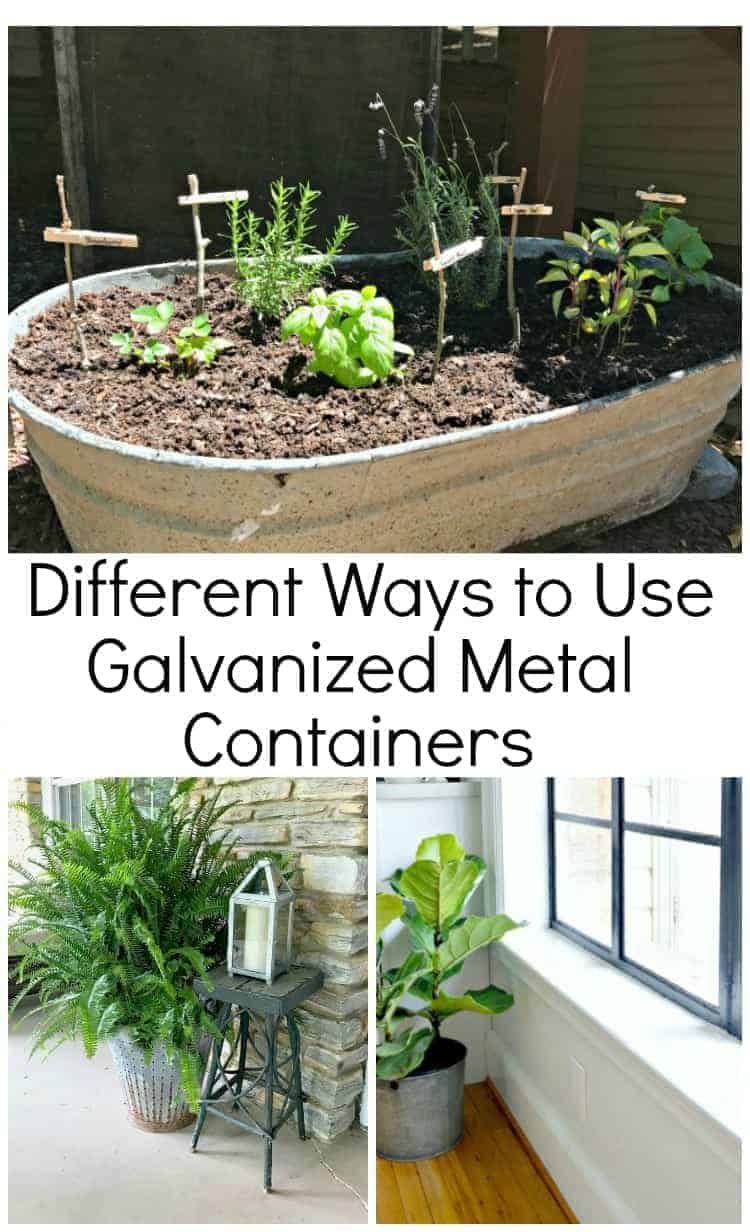 One good example of my changing style is my use of galvanized metal containers around our house, both inside and outside.
It's a pretty popular trend right now and you can find them almost everywhere you go.
I'm finding myself drawn to slightly rusty containers that you find at flea markets.
A little rust and a dent here and there is fine but it has to be sound enough to hold a plant (or small herb garden), my preferred way to use them right now.
What started this mini obsession was a beautiful large olive bucket that I found at an Illinois flea market.
It's one of my favorite things and it's always out where I can see it.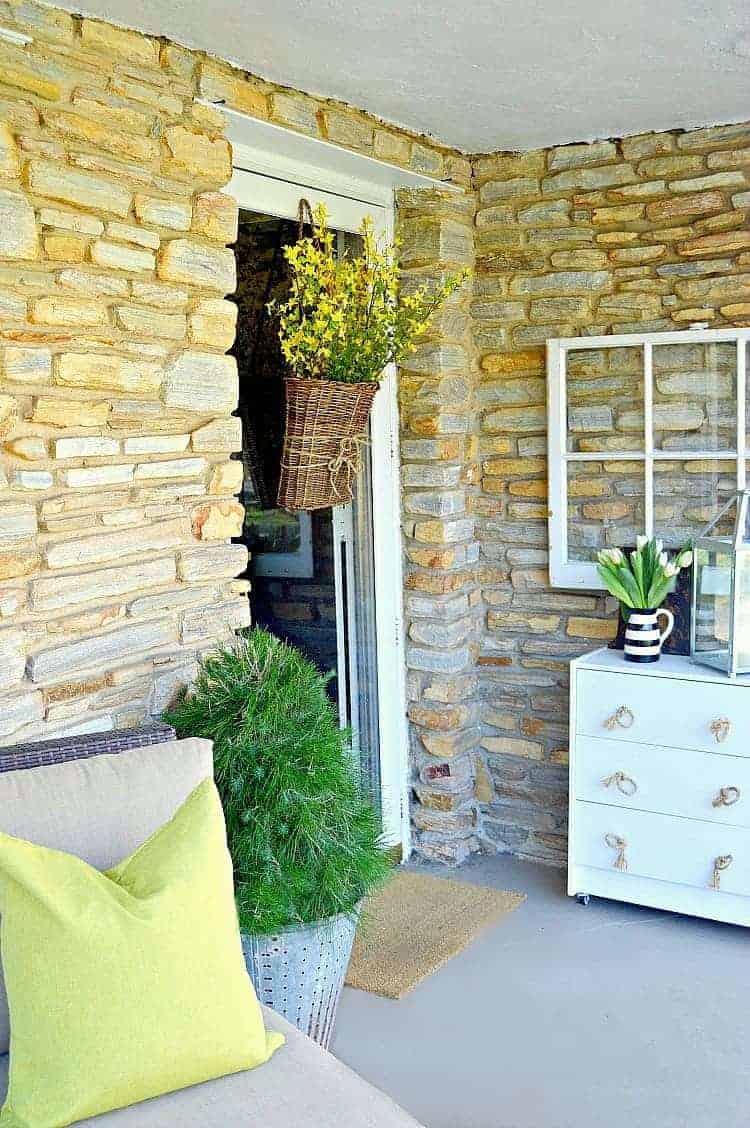 I kept it on the front porch all winter long with a mini evergreen in it.
Once spring rolled around a Kimberly Queen fern (my favorite summer plant) took up residence.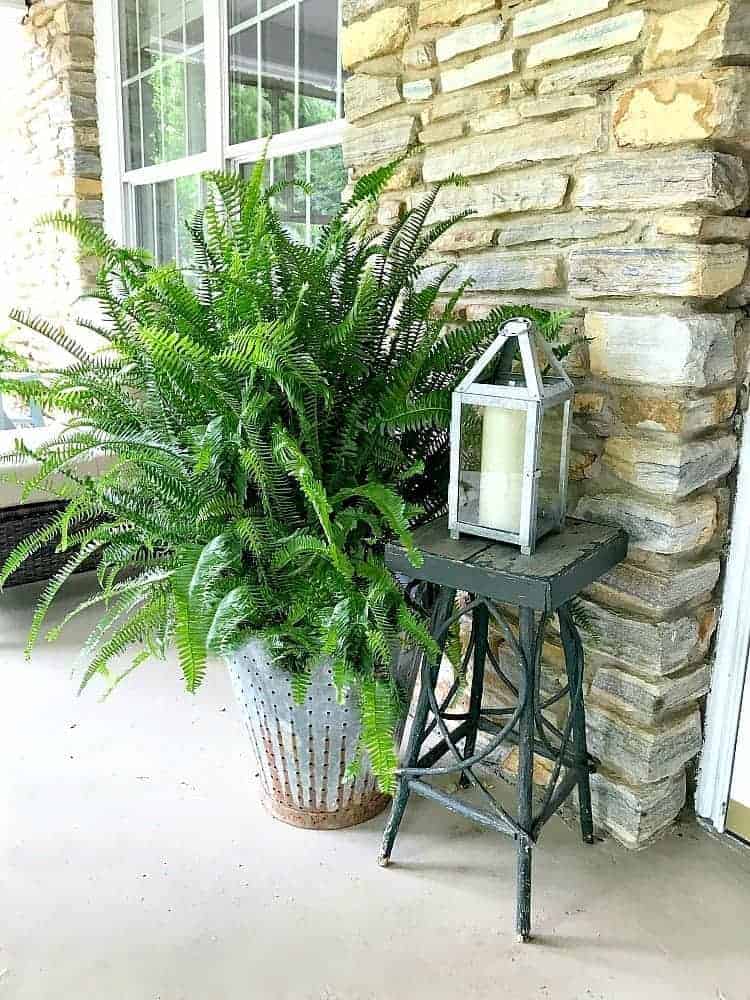 Another flea market find was a large galvanized metal tub.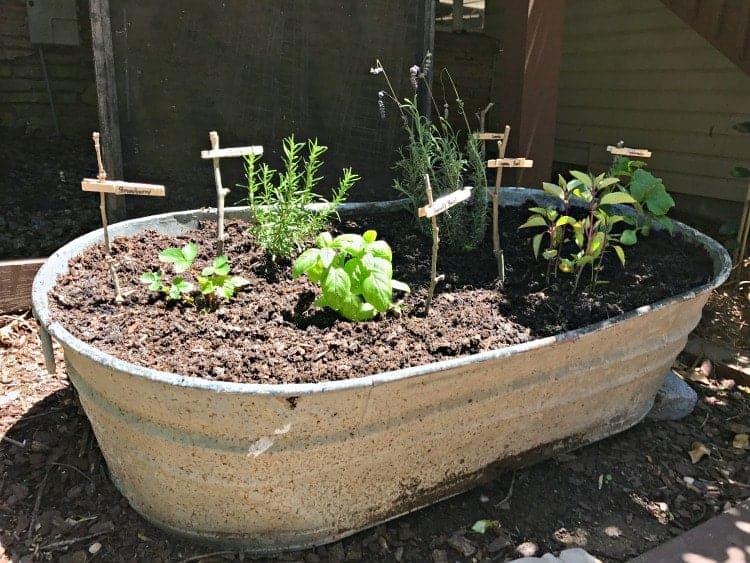 A few holes drilled in the bottom for drainage, potting soil and herbs, and I have my own mini garden. I even added my DIY garden markers, so I know where everything is as it grows.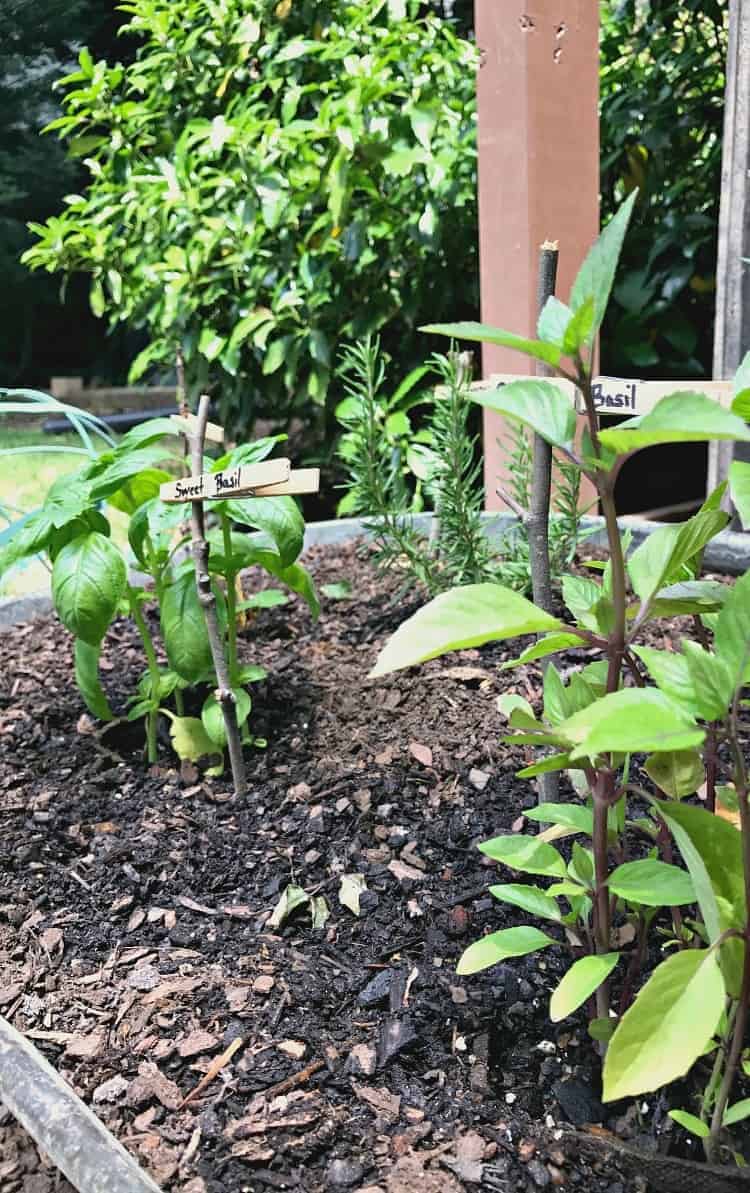 The trough is a little beat up but that's part of it's charm.
This is my test garden (to see what does well) and I like that I can have everything together.
Hubs has a tomato garden and wouldn't let me put herbs in it so this was my solution.
We'll see whose garden does the best. It's so on! 😉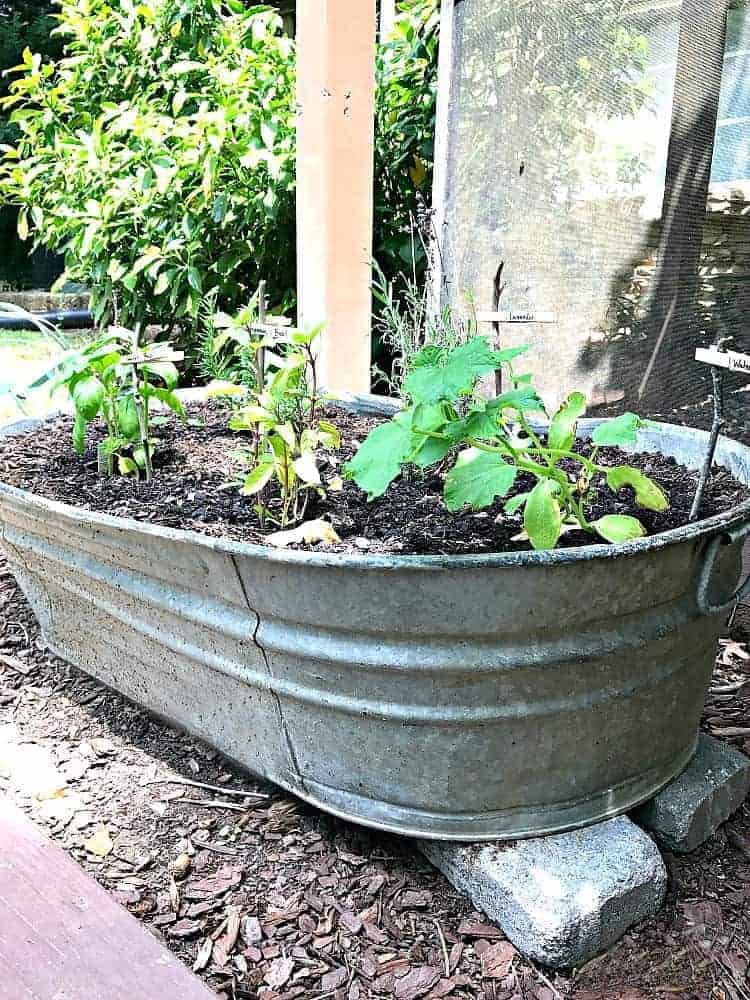 My latest flea market find that I'm using inside is a small galvanized bucket I'm using for Leo, the fiddle leaf fig.
It's simple but I like the contrast of the old metal and the green leaves. Plus it was the perfect size for our Leo.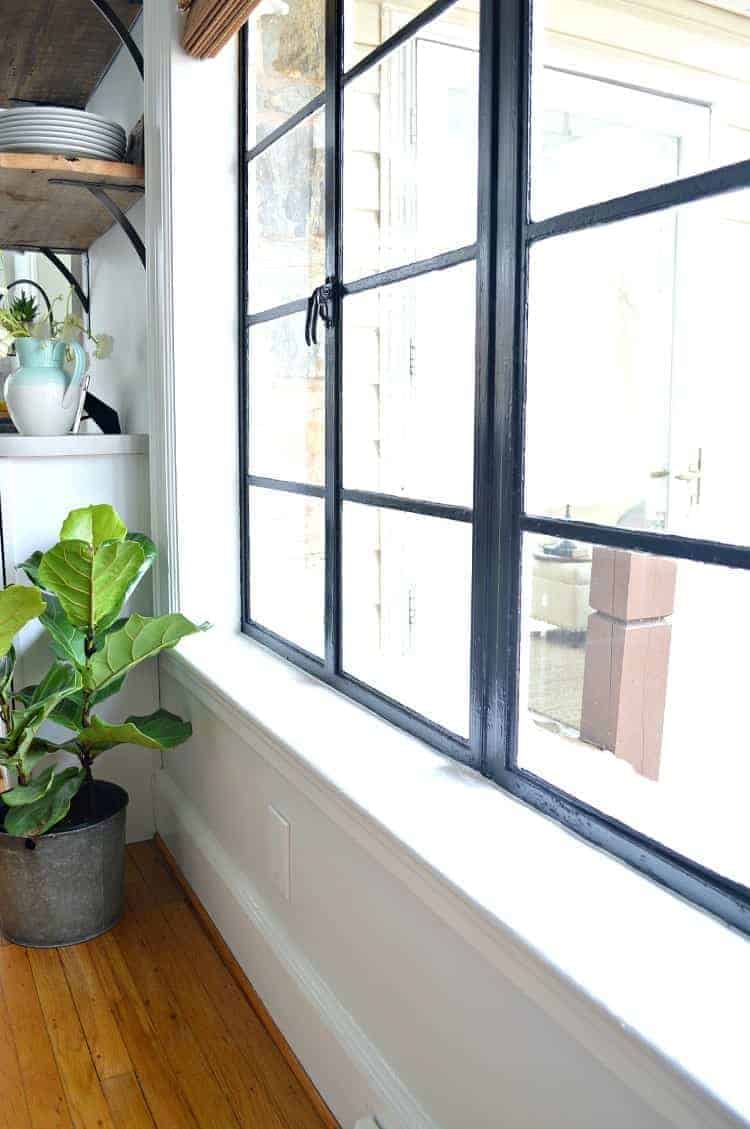 Although I did plant right in my trough, which has holes drilled in the bottom, I like to take care so that my galvanized metal lasts.
The olive bucket and the small bucket that holds the fiddle leaf fig have a plastic plant liner to keep them protected from water.
The plants are also planted in separate pot, which makes them easier to take out to water.
I do love a great, rusty bucket to hold a plant but there's so many other ways to use galvanized metal.
We found the cutest little shop in South Carolina last month and they had a lot of cool pieces made with galvanized metal.
I loved the mix of the old wood and the metal in this table. For a moment I thought about bringing it home for our front porch. An awesome piece!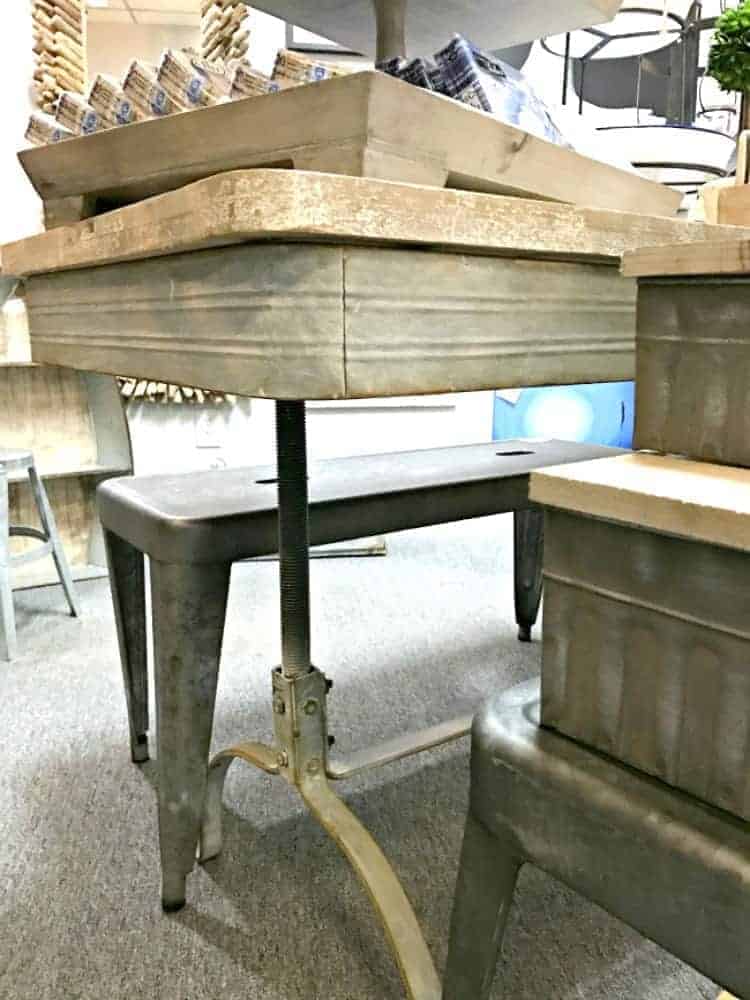 This old galvanized metal trunk turned shelf caught my eye as well. It's a great way to reuse and showcase an old piece.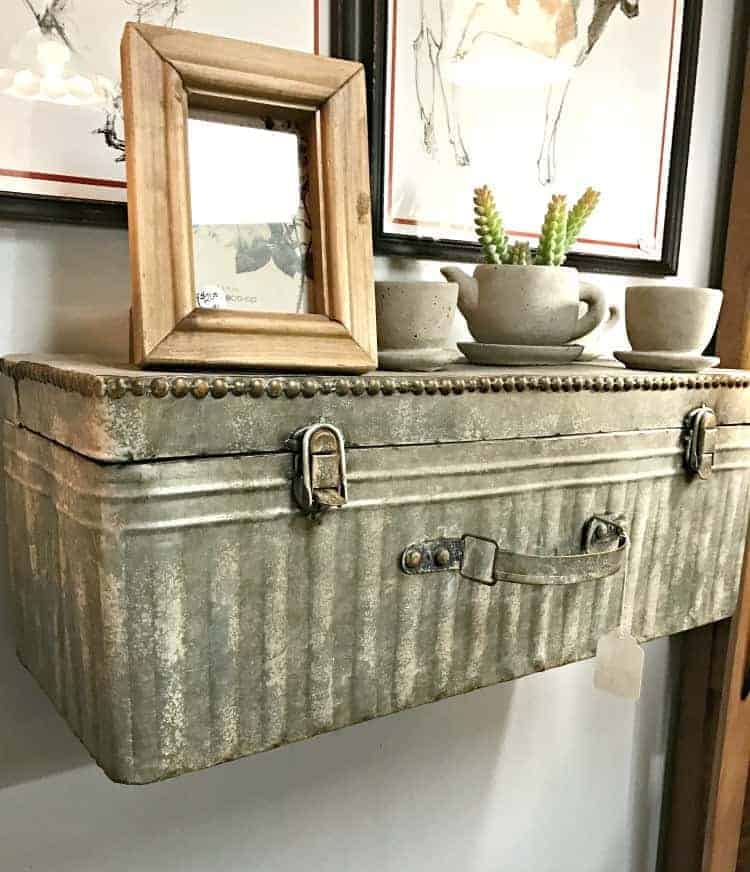 There's so many cool ways to use galvanized metal in your home. Although I do love the look, it won't take over in our house.
I'm perfectly happy with the pieces I have.
Unless, of course, Roger wants to surprise me with that awesome table. 🙂
How do you feel about decorating with galvanized metal?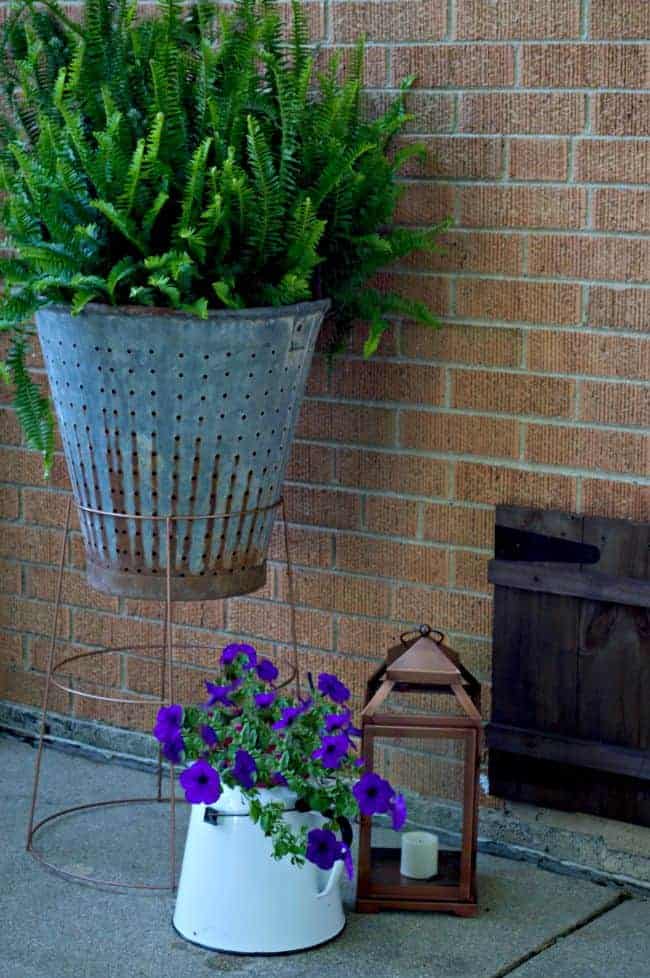 Check out another way I used my much-loved olive bucket.
And how I use a galvanized metal container to organize my kitchen supplies.