Disclosure: As an Amazon Associate and member of other affiliate programs, I earn from qualifying purchases.
Hello and happy Monday! I hope you all had a wonderful Mother's Day! I had every intention of sharing our small dining area updates with you on Friday but was having some internet issues (which included a transfer of service). It's always such a hassle to go through the process of switching providers but we're up and running and all seems well.
I know I just shared our dining area makeover in March, but we ended up making a few updates and wanted to share them with you. One update was easy, and free, but the other one was a little more involved.
This is where we were in March.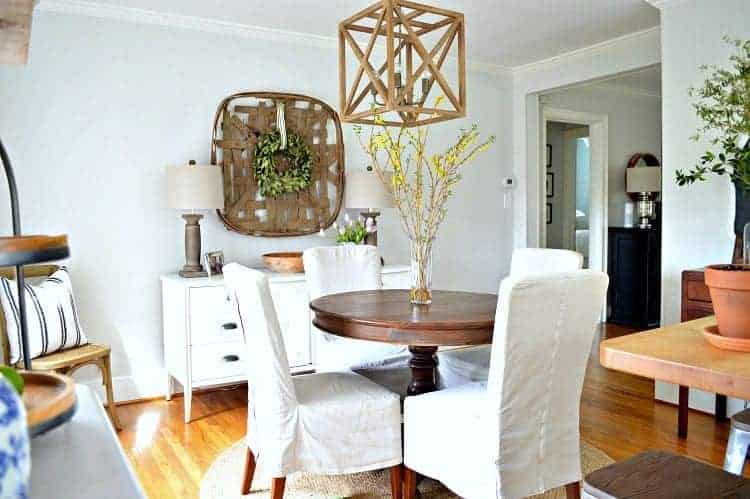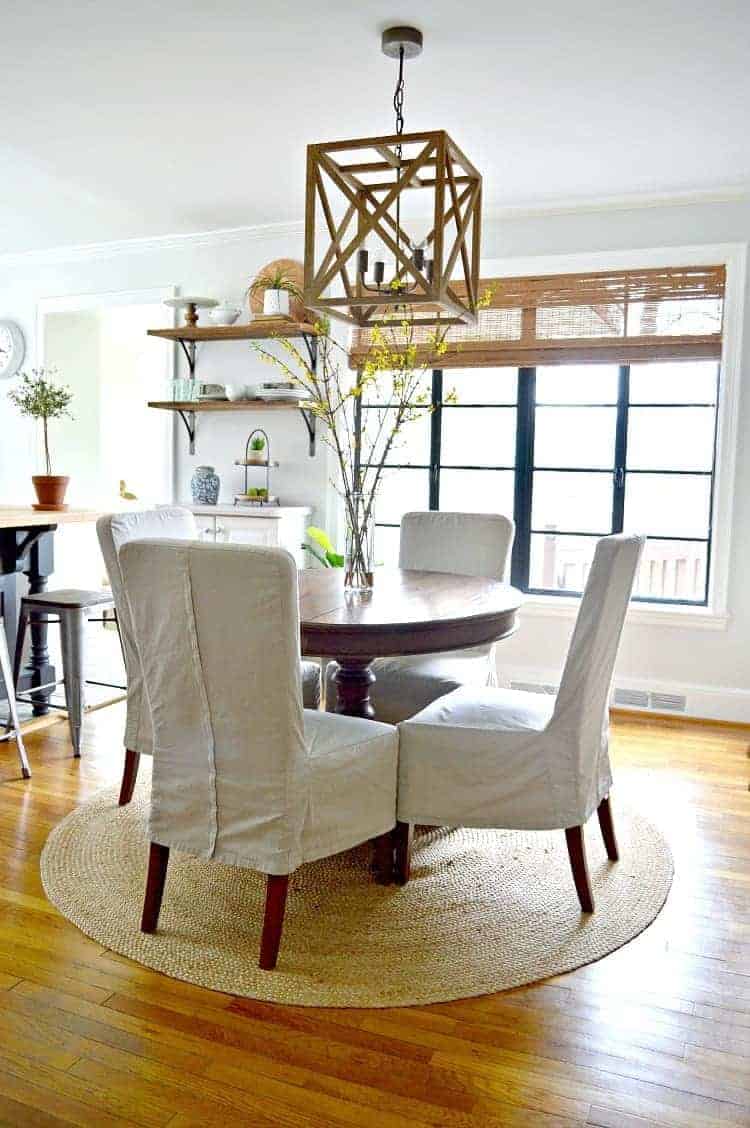 I loved our makeover but, once I saw the photos, I just felt like something was off.
Although the chairs looked big compared to the table, my eye went right to the rug. I always loved it but it suddenly looked wrong.
An easy enough fix, all I had to do was remove the rug to see how I liked it.
I did look into getting a bigger rug, round and square, but neither would work in this small dining area.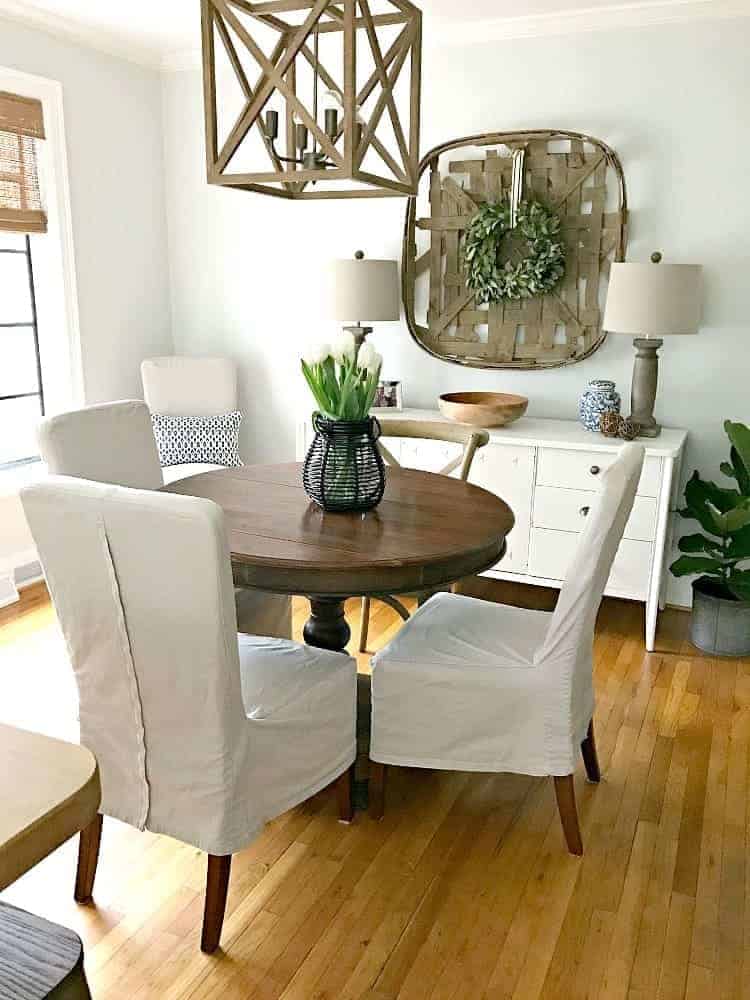 Removing the rug was a welcome change so, after it was gone, I kept going and moved the chairs around. I had an extra x-back chair that I purchased when we lived in Illinois, so I added it to the table. We lived with it for a few days and then I added another lone wooden chair I had in storage. This one was a bit darker than the x-back chair and I knew immediately that it wasn't right.
A rare photo of our cute creative director hard at work. 😉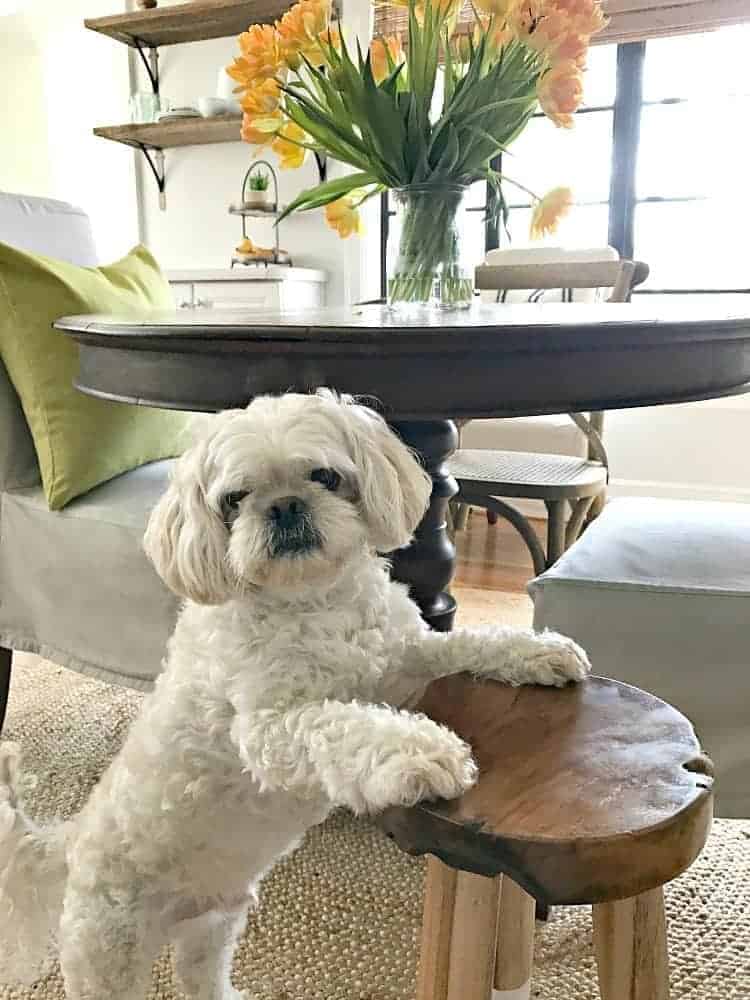 Cuteness aside...
I liked the scale of the x-back chair and the fact that it gave me more room to walk around the table. After thinking about it for a week, I decided to order 3 more chairs to replace the slipcovered chairs. I figured I could sell the 4 slipcovered chairs to cover the cost of the new ones.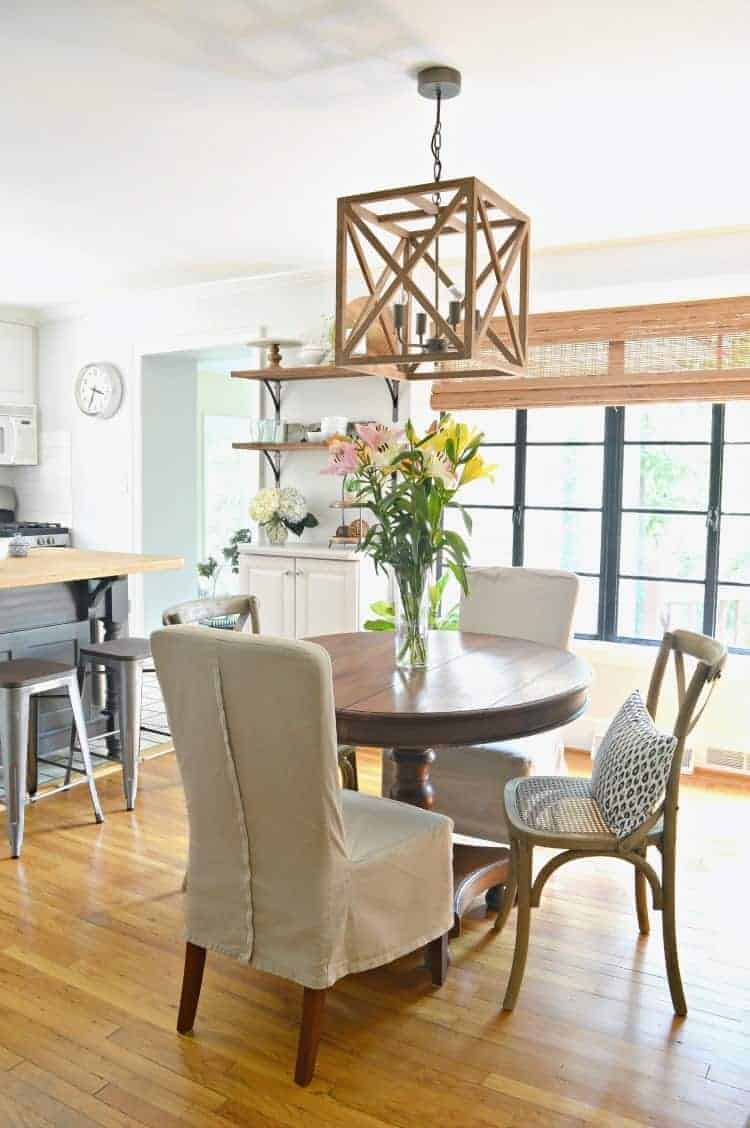 Once the new chairs were delivered, I moved everything around and lived with different configurations for several days (Rome wasn't built in a day). 😉
In the end, I liked the combo, 2 of the slipcovered and 2 of the x-back chairs. The other 2 x-back chairs flank the buffet. Each chair got a pretty pillow for some much needed color.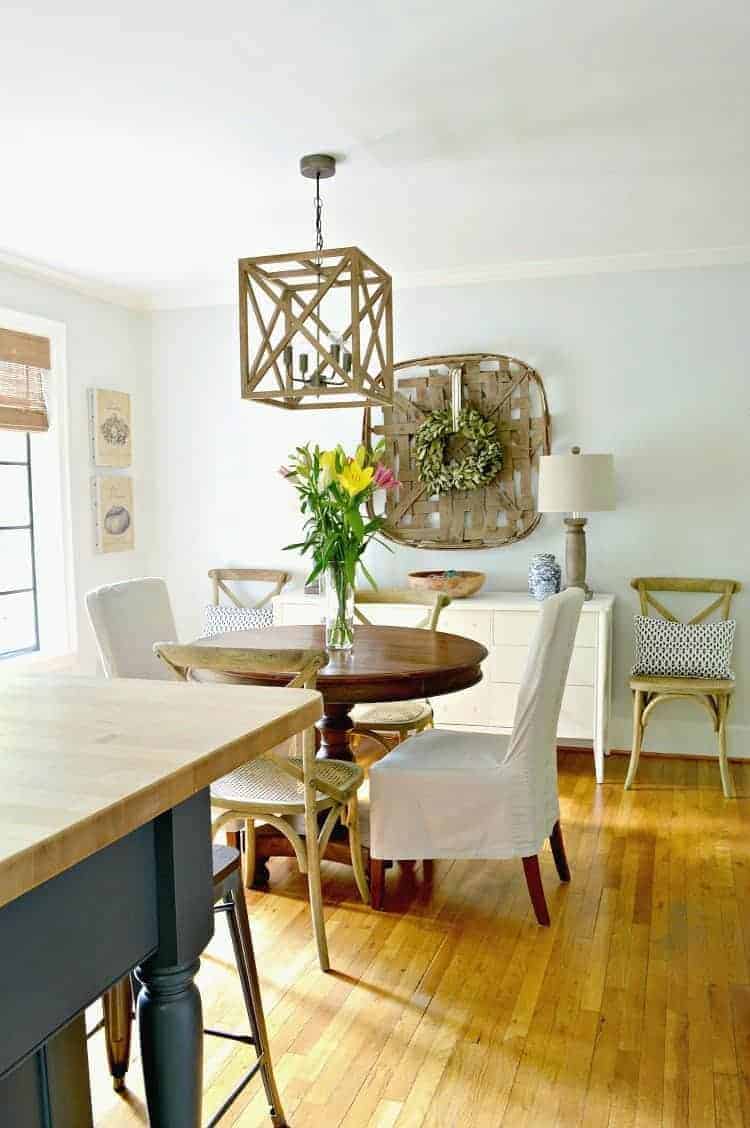 One other update I made was the addition of 2 vegetable canvases, hung in the corner. I like how they fill the corner and balance the shelves that are on the opposite side of the big casement window.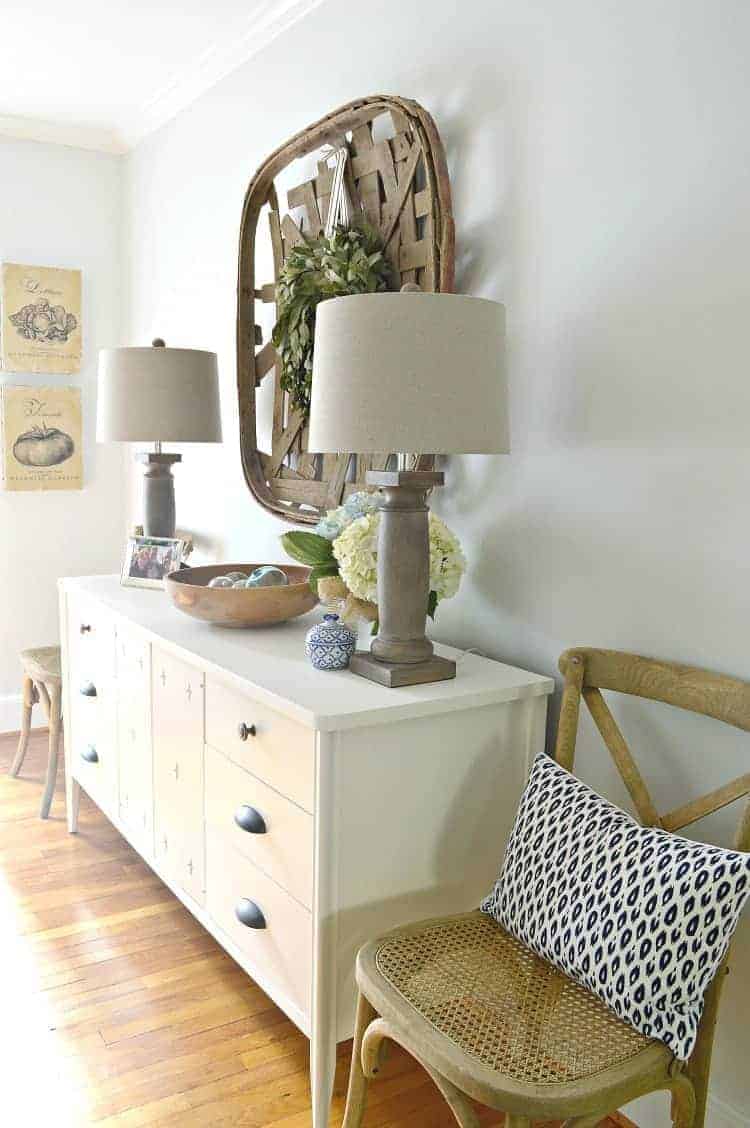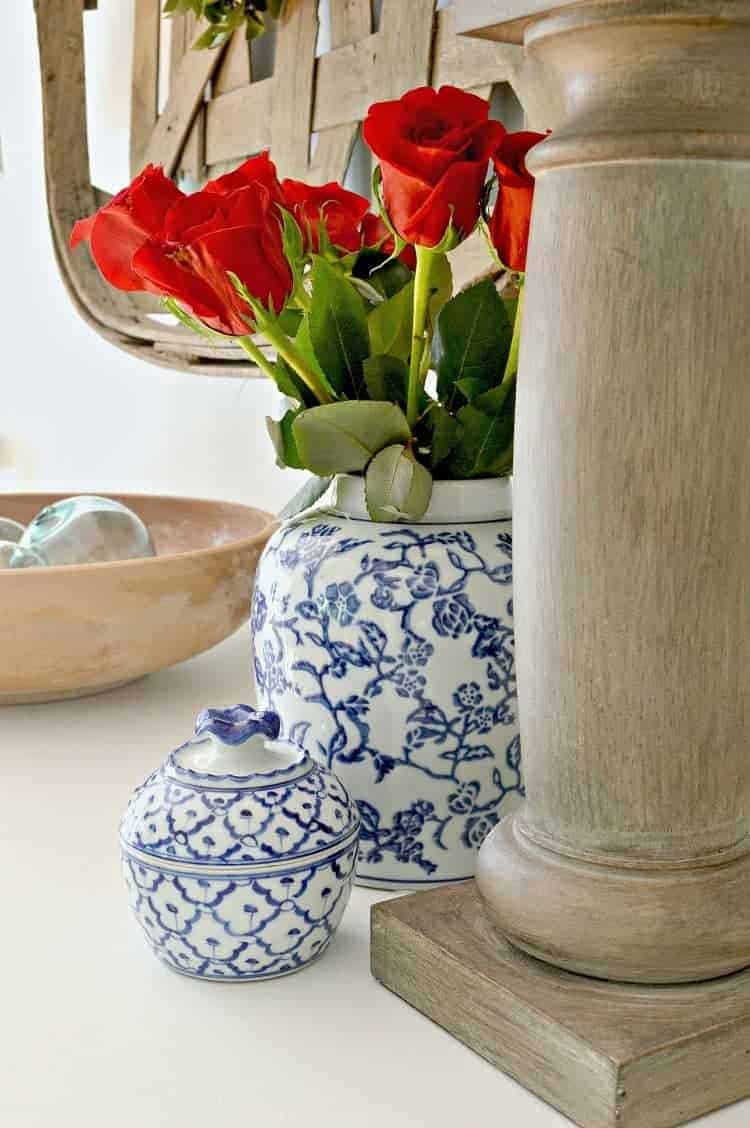 I thought it was a bit strange to have 2 totally different style chairs but I think this works for us and our space. After all, that's why we decorate our homes, right? To have a pretty and comfortable space we can live in and enjoy.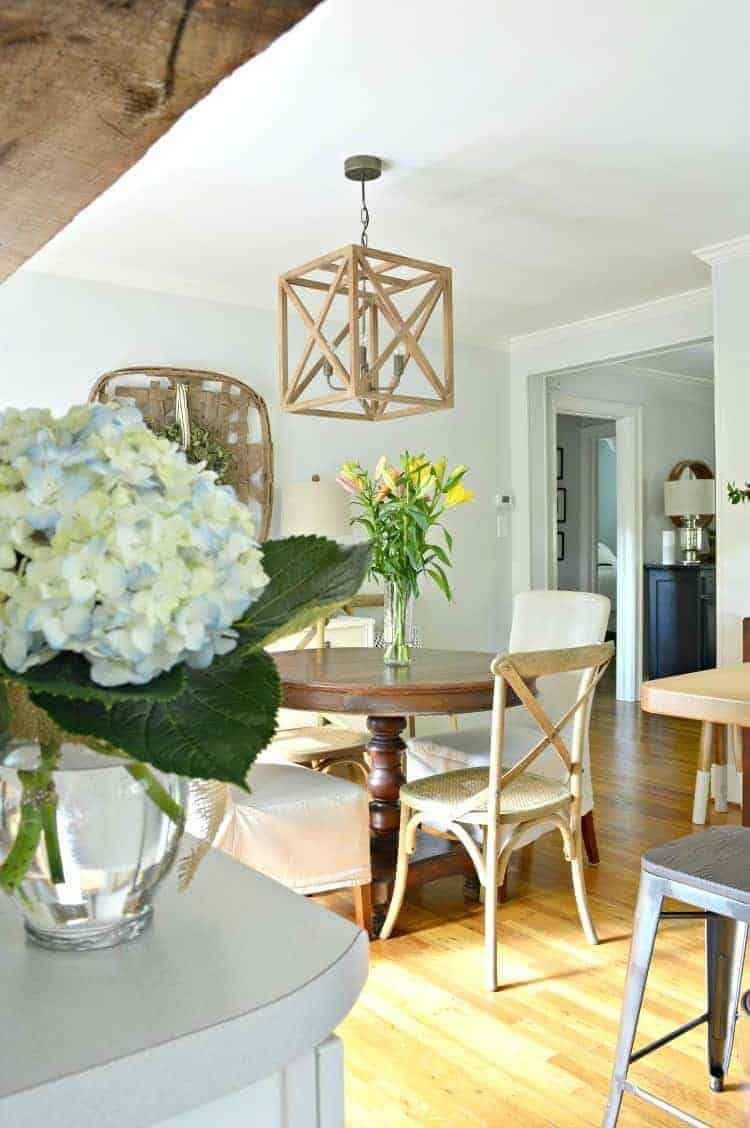 My plan to sell the slipcovered chairs didn't exactly work out but, as you know, things can quickly change around here.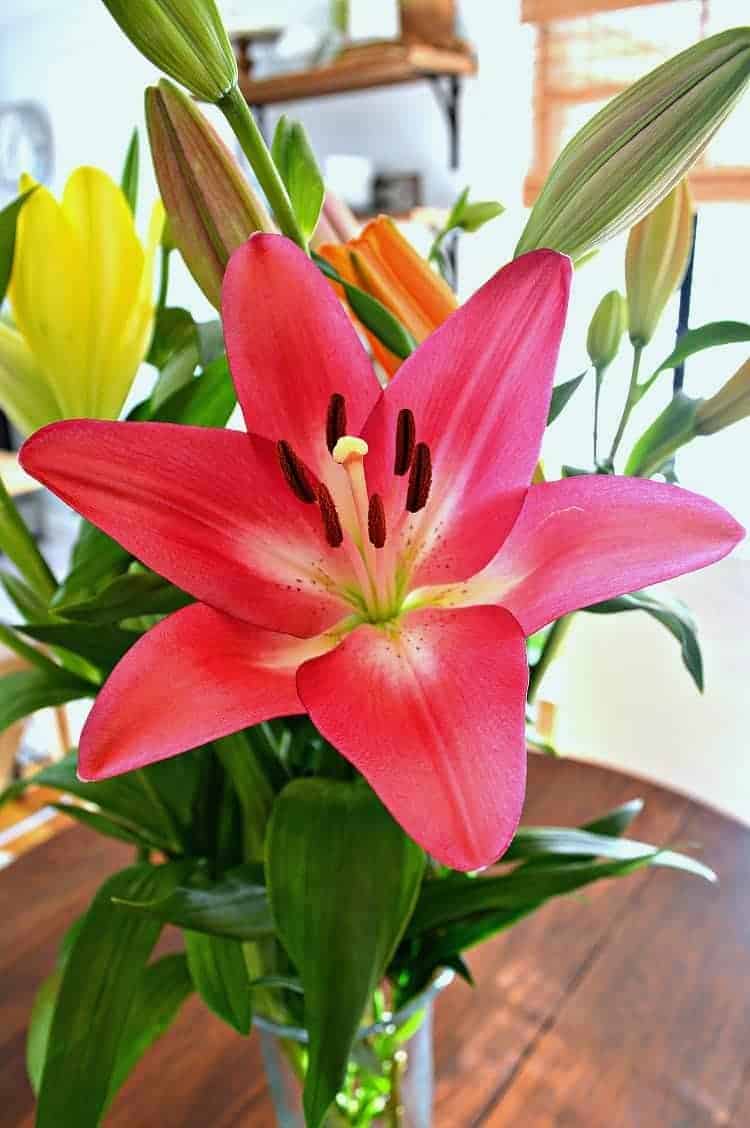 I'm happy with the way it looks now. Would you like to know how the hubs feels about the changes?
He's thrilled that he can push his chair in and out without it getting caught on the rug.
Men! (she says as she rolls her eyes) 😉
Ok, now it's on to the living room. I pinky promise!
Check out a couple of other projects we did to give our small dining area a makeover.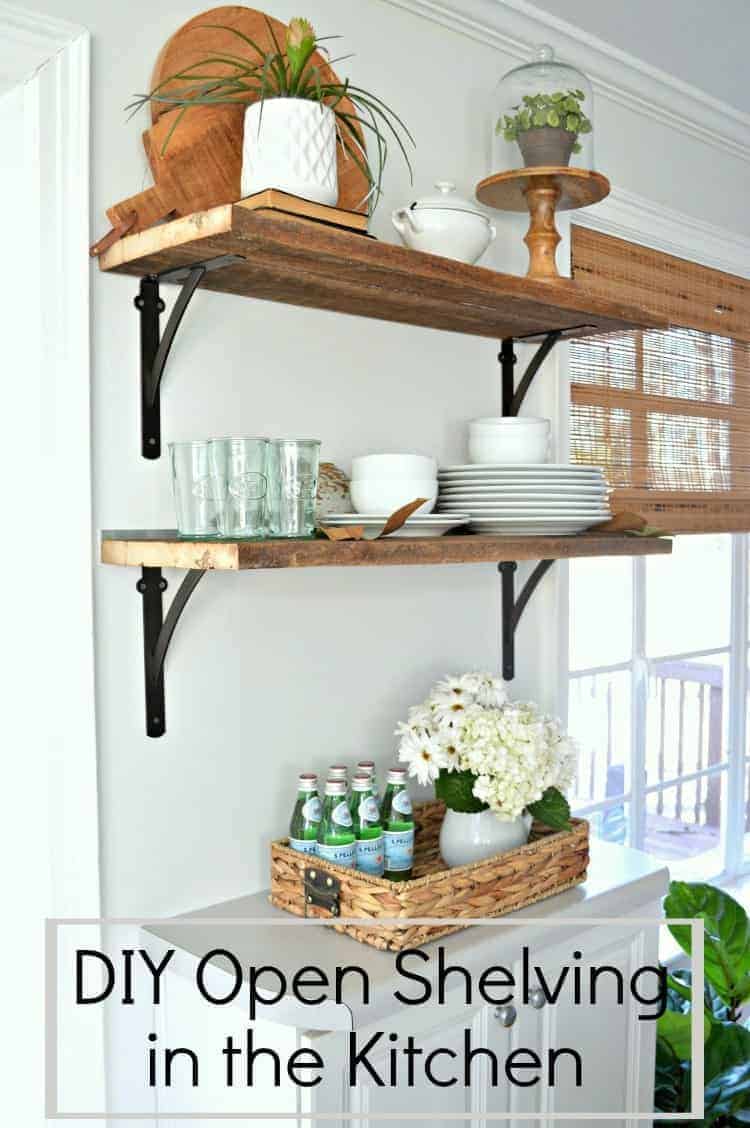 DINING AREA SOURCES
(Affiliate links used. If you click on an affiliate link and make a purchase, I will receive a small commission, at no extra cost to you. Please see my Privacy Policy for more info.)
White cabinet – bought from local seller in Illinois; painted with BM White Dove
Wooden lamps – Pier 1 (affiliate link) no longer on their website
Wooden bowl – thrift store
Ironstone pitcher – Etsy
Tobacco basket – antique/flea market
Small wooden stool with dipped legs – Serena and Lily (affiliate link)
2 tiered tray – World Market (affiliate link)
Bar stools – Target (affiliate link)
Pedestal dining table – bought from local online seller
Pendant light – boutique in North Carolina
Round jute rug – Overstock (affiliate link)
Slipcovered dining chairs – Pottery Barn (years ago)
Wooden buffet – bought years ago from furniture store in Georgia
Fiddle leaf fig – Home Depot
Woven shades – Blinds.com
X-back chairs - Restoration Hardware