Disclosure: As an Amazon Associate and member of other affiliate programs, I earn from qualifying purchases.
Add a touch of modern farmhouse style to your kitchen with painted black window frames. So easy to do with a paint brush and black paint.
Let's talk about painted black window frames again.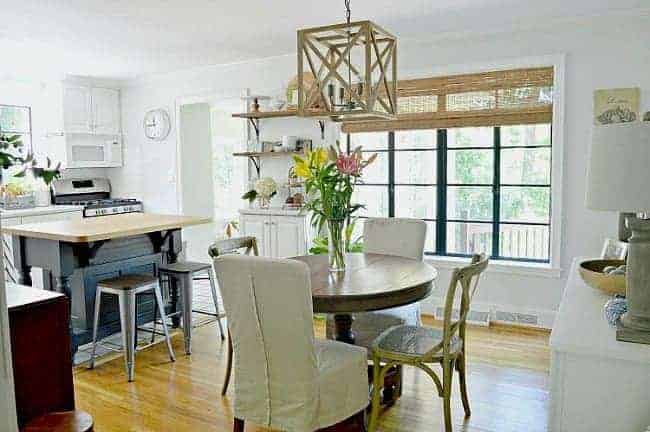 I know, I'm getting ahead of myself.
You haven't seen my completed dining area yet, but I finally finished painting the window frames black in the kitchen/dining area and had to share.
This is what we started with...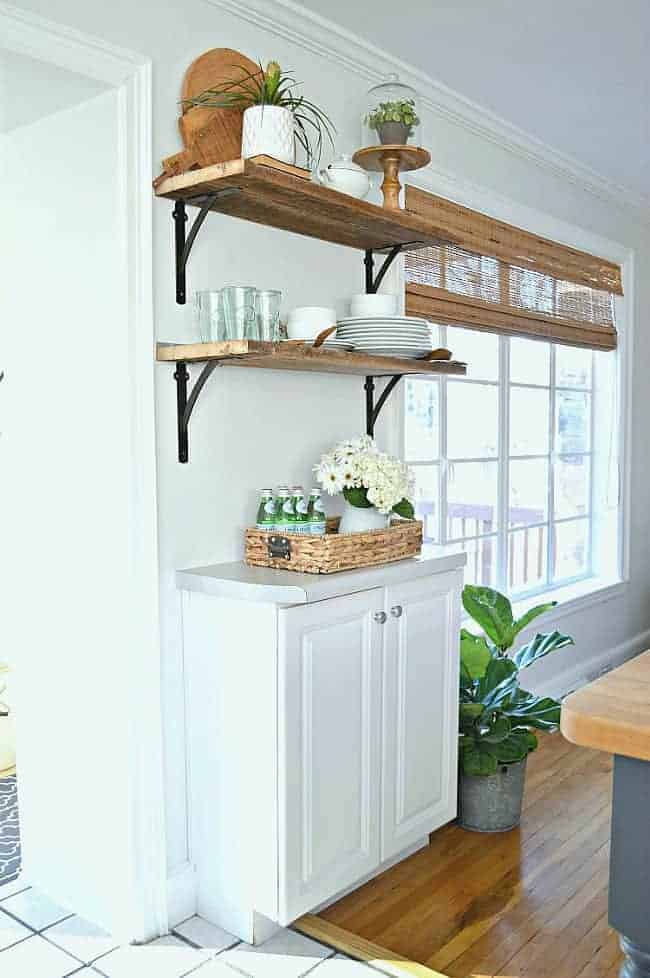 Our house was built in 1946 and it had metal casement windows throughout. Most have been replaced but we still have 3 on the main floor. Two big ones in the kitchen/dining area and one in the "castle" bedroom (our nickname for the one guest bedroom).
I love these windows and they are one of the things that sold me on this house when we looked at it. Besides letting in tons of light, they add so much character to the space.
They were freshly painted white before we bought the house but I wanted to paint them black from the moment we moved in. My dear hubs wasn't buying my vision...at all...but after talking about it for months, I finally did what any woman would do
I went for it!
I knew it wouldn't be a quick project but I never expected painting window frames to be as tough as it was.
It wasn't really hard, it was just time consuming. Very time consuming. Four coats of paint, lots of scraping and several rounds of touch-ups to transform these beauties.
Although it took a lot of time, it was a very inexpensive project. I had a quart of paint and didn't even use half of it for both windows. So, if you want a big change and a lot of bang for your buck, painting your window frames is the right project for you.
Supplies for painting window frames
As an Amazon Associate and member of other affiliate programs, I earn from qualifying purchases.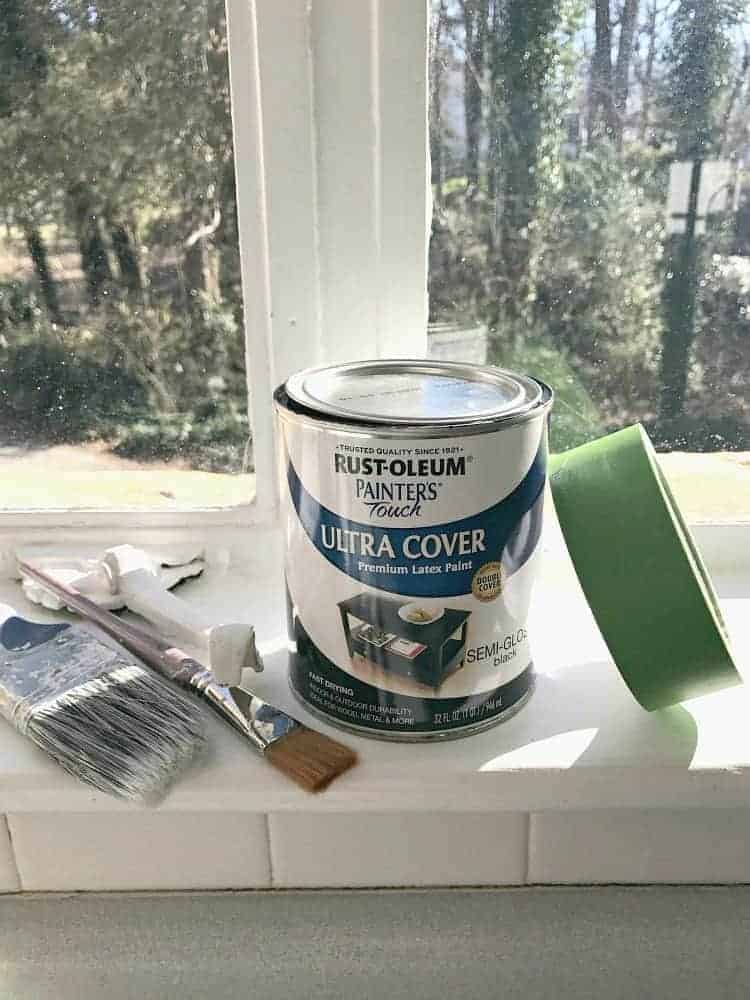 I tried to use painter's tape on the first window but it was a bust. While I carefully tried to remove it (after I scored it), it pulled the paint off. Not good when you spend so much time painting. I ended up having to repaint the outer frame again, with lots of touch-ups to the windowsill afterwards.
It's all good in the end because they look great.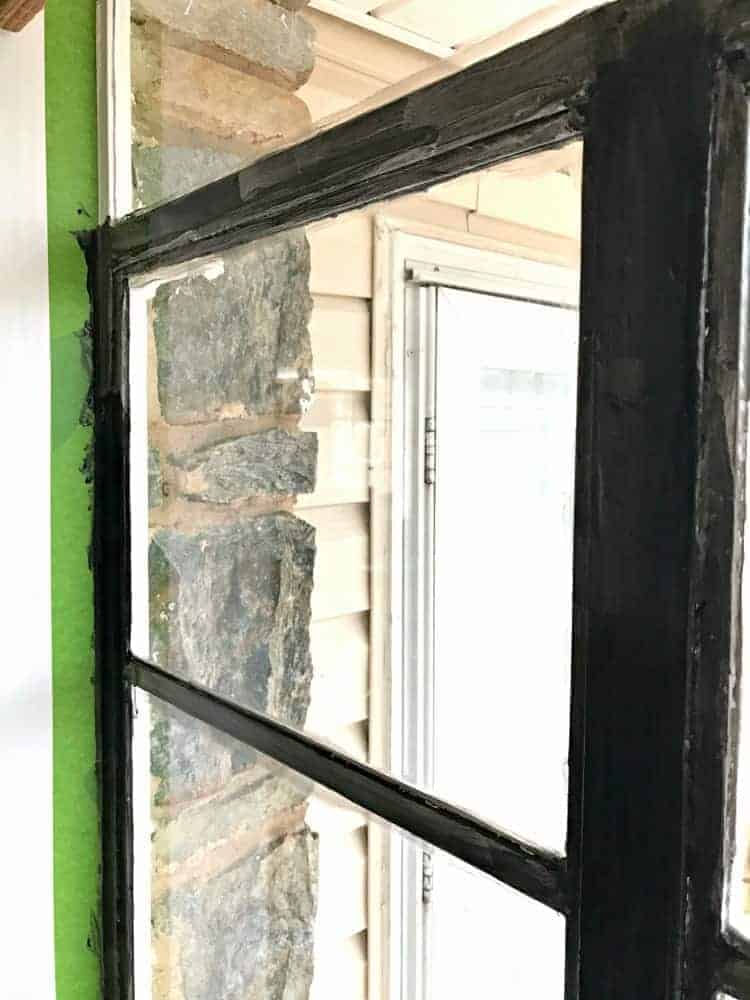 There's 70 years worth of paint on these windows which means lots of old drips and plenty of layers. They are old and it shows.
The ideal thing to do would be to strip the old paint off and start fresh but that isn't on my to-do list.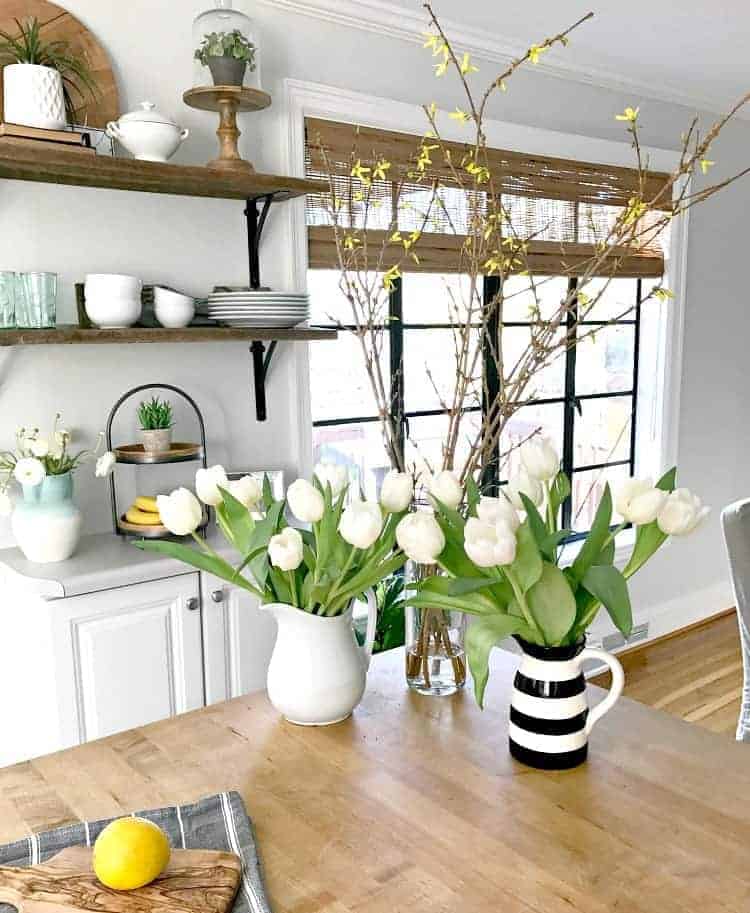 I did the dining area window first and then moved on to the beast, the kitchen window.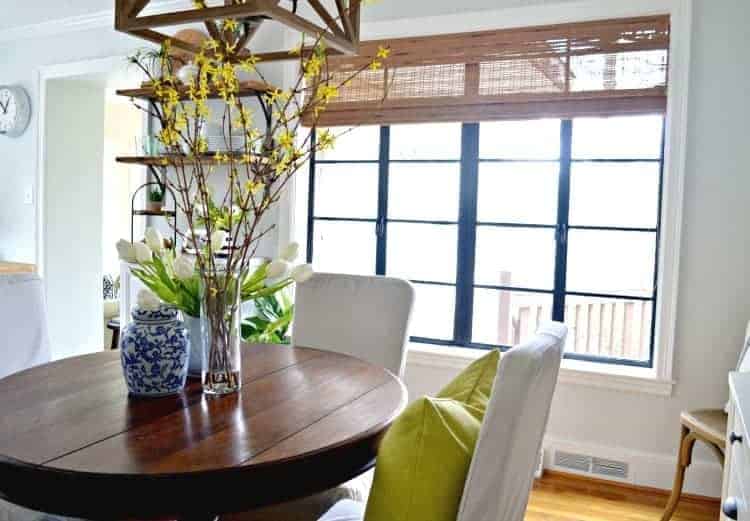 Besides the fact that it's a bigger window, it's over the sink so it was harder to reach comfortably.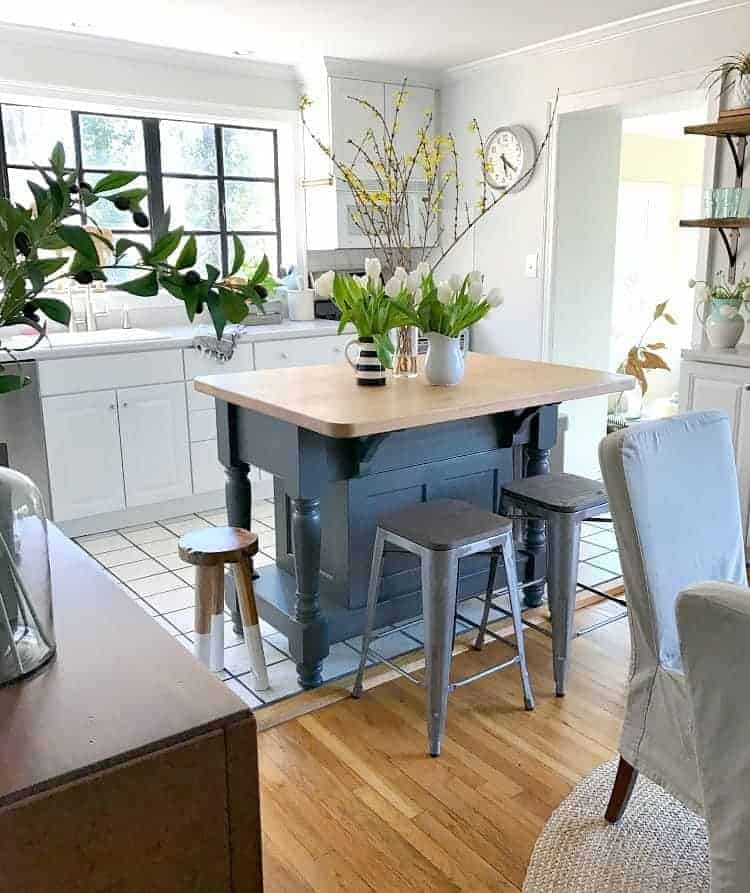 Here is the first appearance of the new addition to our family. Leo, the fiddle leaf fig. 🙂 I'm able to have him because of all that light shining through those black windows panes.
Is it weird or do you name your plants too?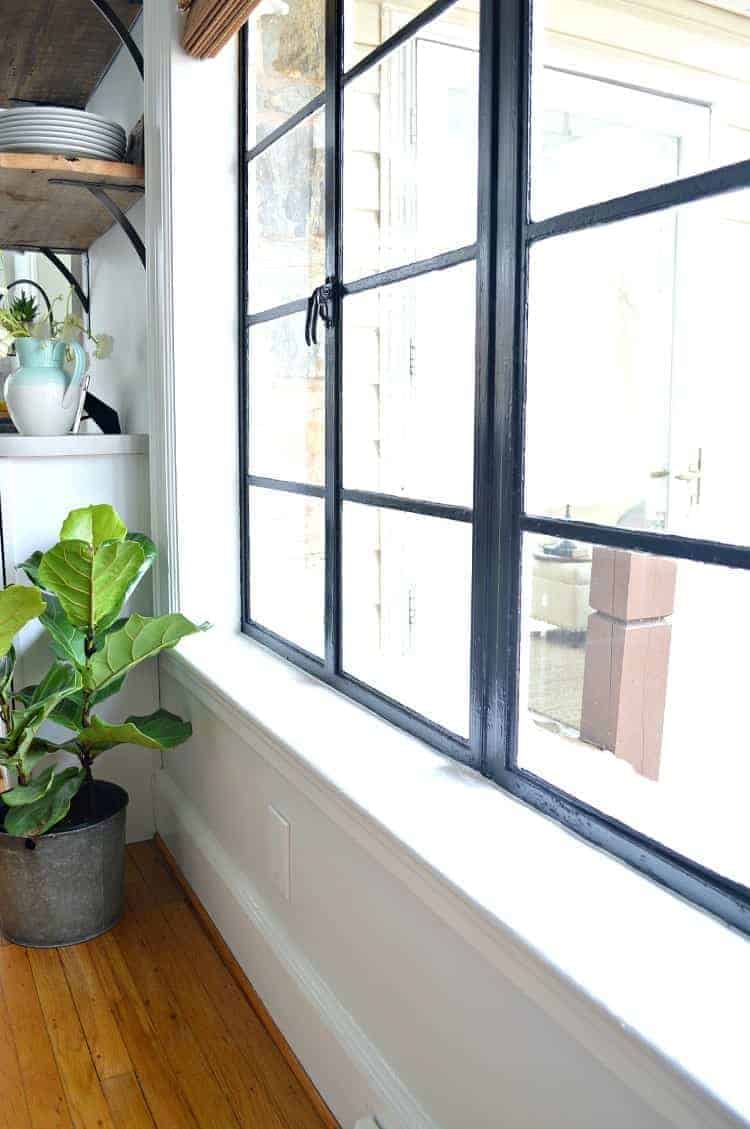 I'm in love with the way the windows look!
The black really brings out the character of the windows. It just adds so much to this room. I'm so glad I went with my instincts.
Oh, and Roger...
He loves them too! I knew he would, even if he didn't. 😉
I do love them but I'm glad that they aren't through the whole house. It would take forever to paint them all.
How about you? Could you see black window frames in your own home?
I also have a post on taking care of paint brushes and rollers. A must for any home painter.
---
Check out more DIY projects we've done in the kitchen...