It's Monday…ugh. I'm not a big fan so let's go easy today with my kitchen island makeover. It's not earth-shattering or even life-changing but I think it's a definite improvement and I'm loving the change.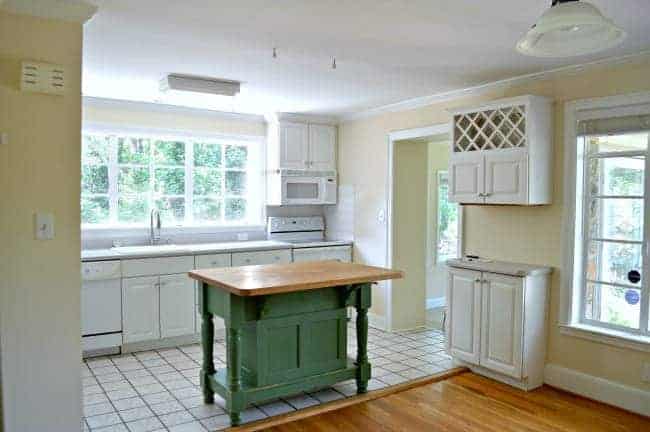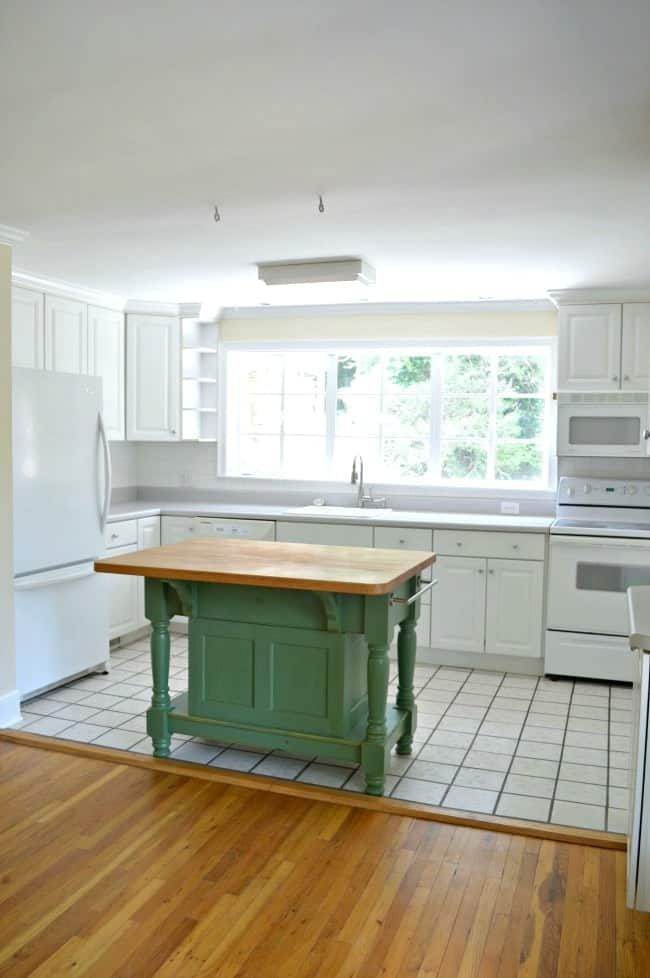 *This post contains an affiliate link. Please see my Privacy Policy for more info.
I have always loved green but it just didn't go with the my decor.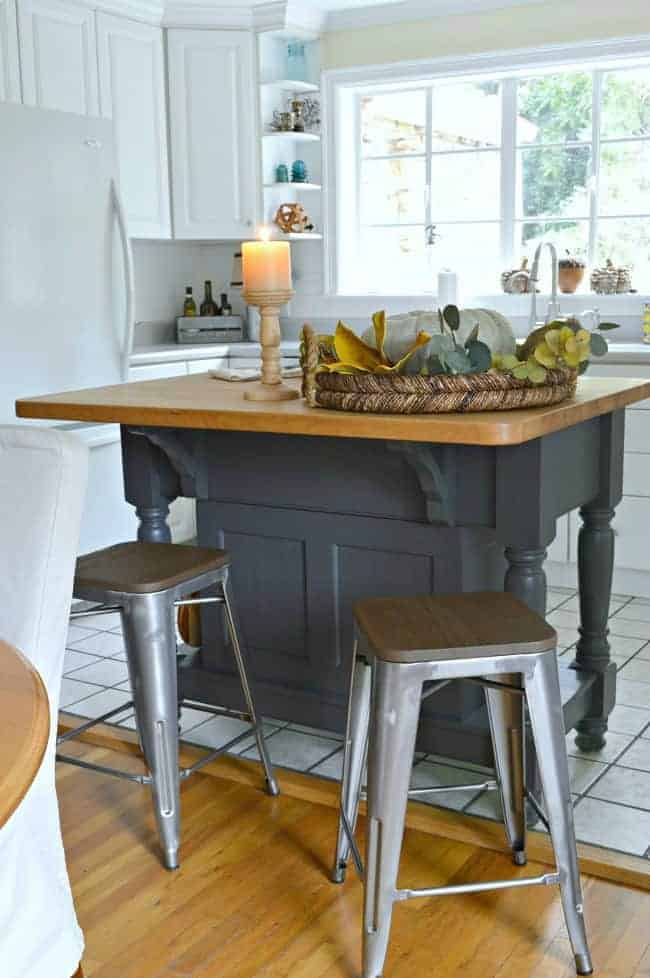 Lots of changes here since you saw it last. For one there's decor, but we also have a new faucet and a new stainless stove and dishwasher.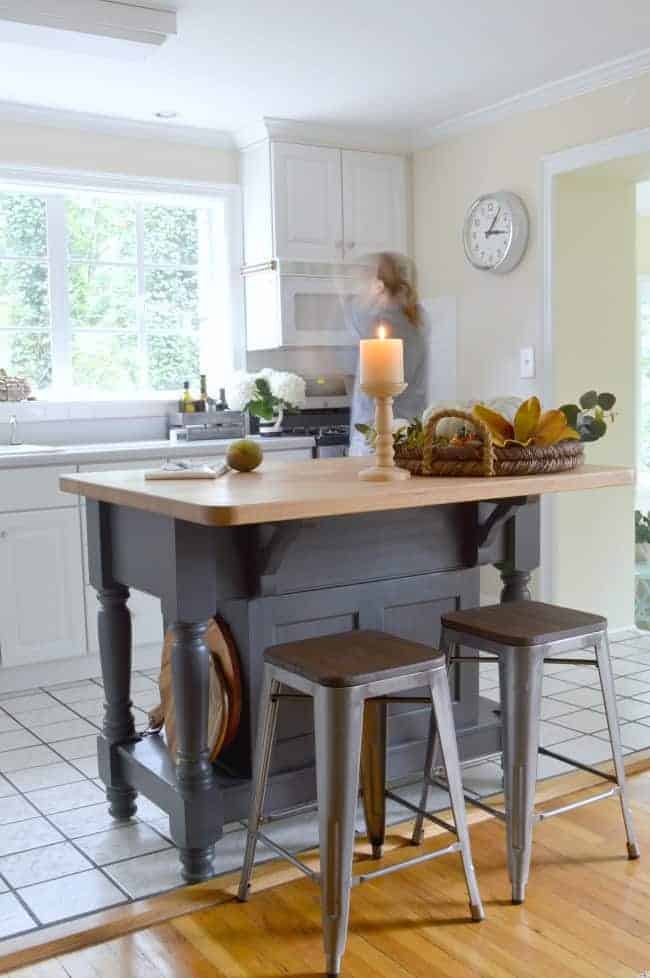 This was a super easy project to do but it took some time, as do most painting projects. I removed the towel bar and gave it a good cleaning before I painted it. There was no sanding involved, I kept this easy, so just 2 coats of paint and I was done. I thought about distressing it but I like it the way it is right now.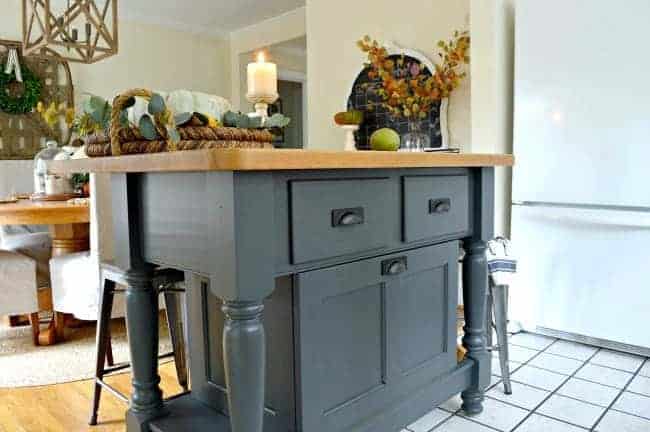 I love this paint color! It's from Benjamin Moore, Wrought Iron, Regal Select, Pearl finish, and it's a rich, deep gray. I used the same color on my front and back doors in our Illinois house (check out the front door here and the back door redo here).
I used leftover paint so this project didn't cost me anything, except time and a sore back from sitting so low to the floor. But hey…you know what they say…"beauty is pain" (or something like that). 😉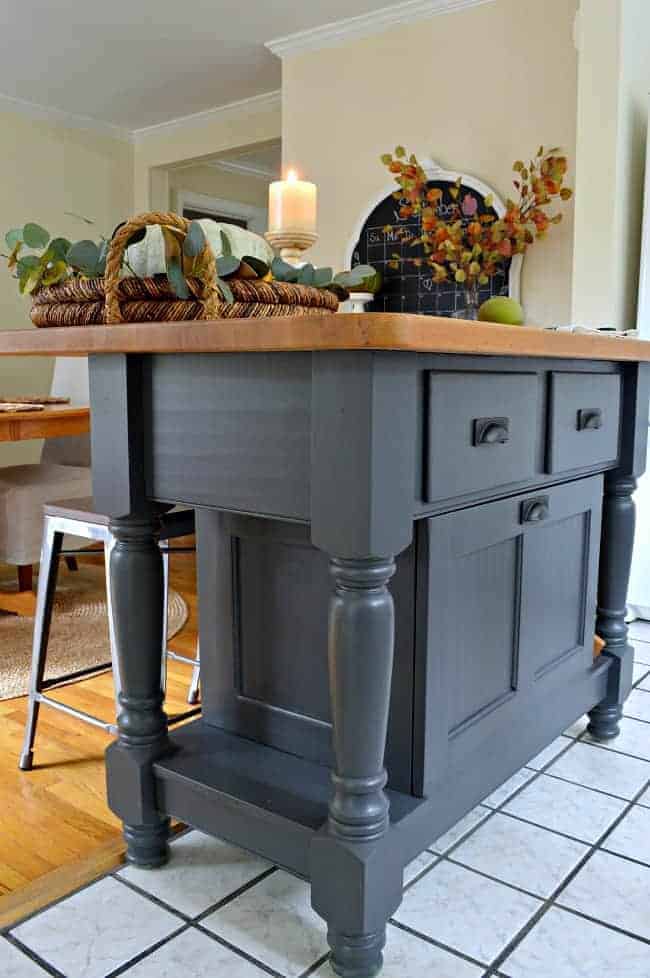 The butcher block also got a good cleaning with salt and lemon. I just poured some table salt on the butcher block and squeezed a couple of lemons on the salt. I rubbed the halved lemon all over the butcher block until it was well coated and left it to dry. Once dry, I wiped it down, cleaning all of the salt off. Now it looks all shiny and new.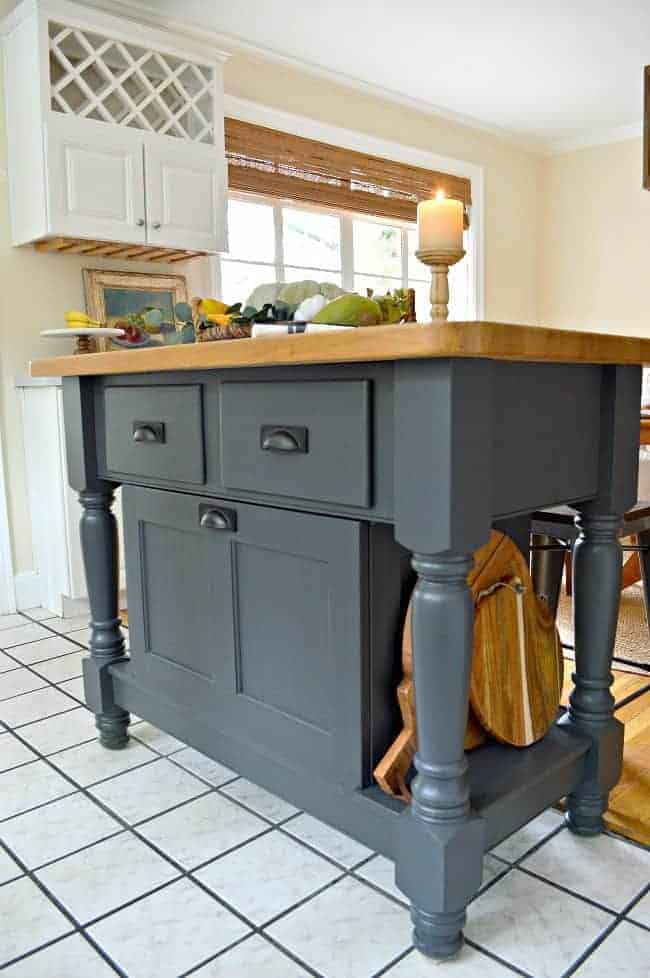 All that was left to do was to add a couple of bar stools and a couple of cutting boards, both from HomeGoods. I'll probably change the decor on top daily, unless my tools are cluttering it up. Yeah, it's become a catchall but I do try to keep it clear. #justkeepingitreal
So, another project crossed off the list and, as you can see, the kitchen and dining area are coming together. Still no big projects done, except for the gas line for the stove, but it's looking like a home…our home. I'll share more photos and details of the dining area soon.
I've also completed a little redo in the hallway. You can check it out here…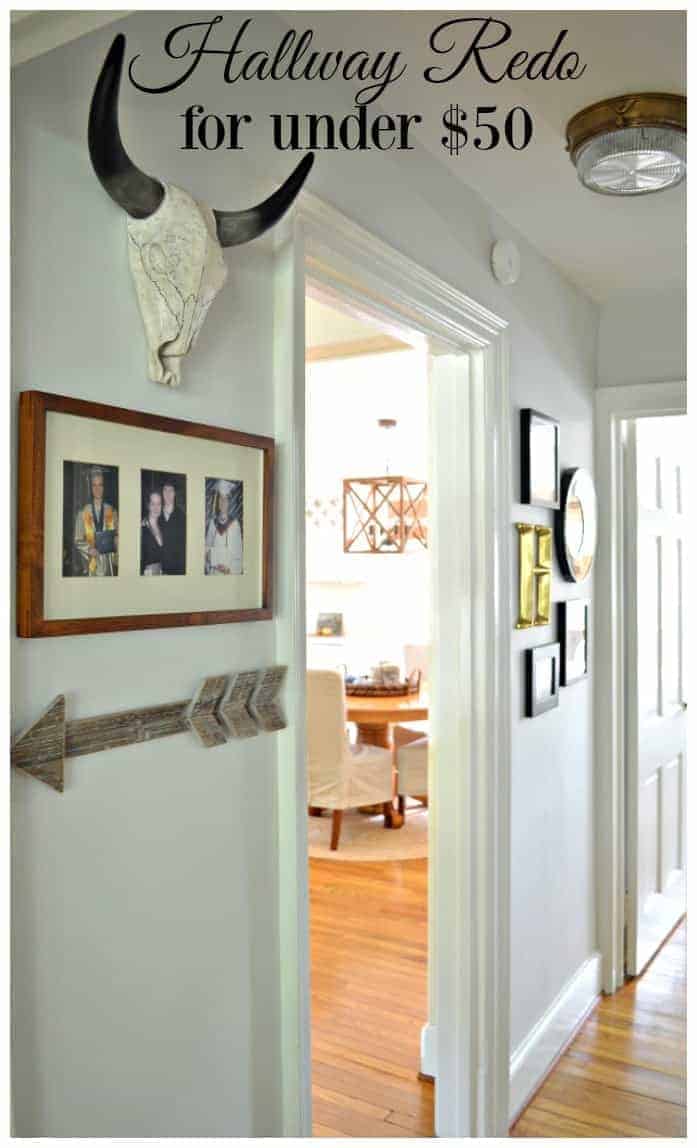 Small Hallway Redo for Under $50