*As an Amazon Associate and member of other affiliate programs, I earn from qualifying purchases.
Sometimes real life gets in the way and that's exactly what's been happening here.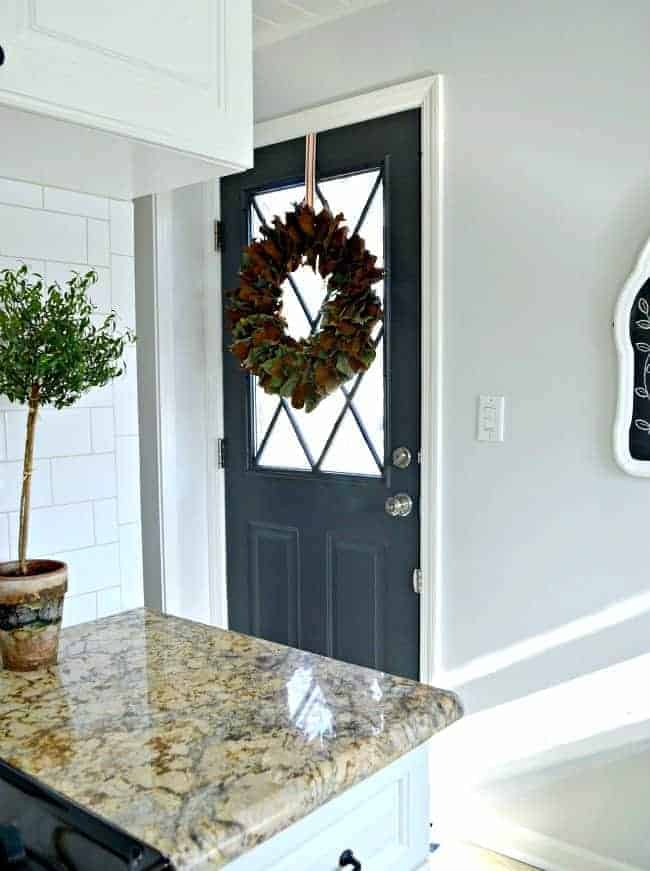 I was really, really hoping that this post would be a kitchen reveal but no such luck. December and January turned out to be a bust, as far as the kitchen renovation goes. Right after the New Year the hubs' truck broke down and the week after that mine went, which meant he spent 3 weekends in a row in the cold garage fixing our cars instead of working in the kitchen. The weekend after both cars were fixed, our youngest daughter was in a horrible car accident. All is well now but that terrible weekend was spent on the phone, the kitchen far from our minds. With all of that going on, plus the holidays, we were never able to get to the bigger projects that are left on the list.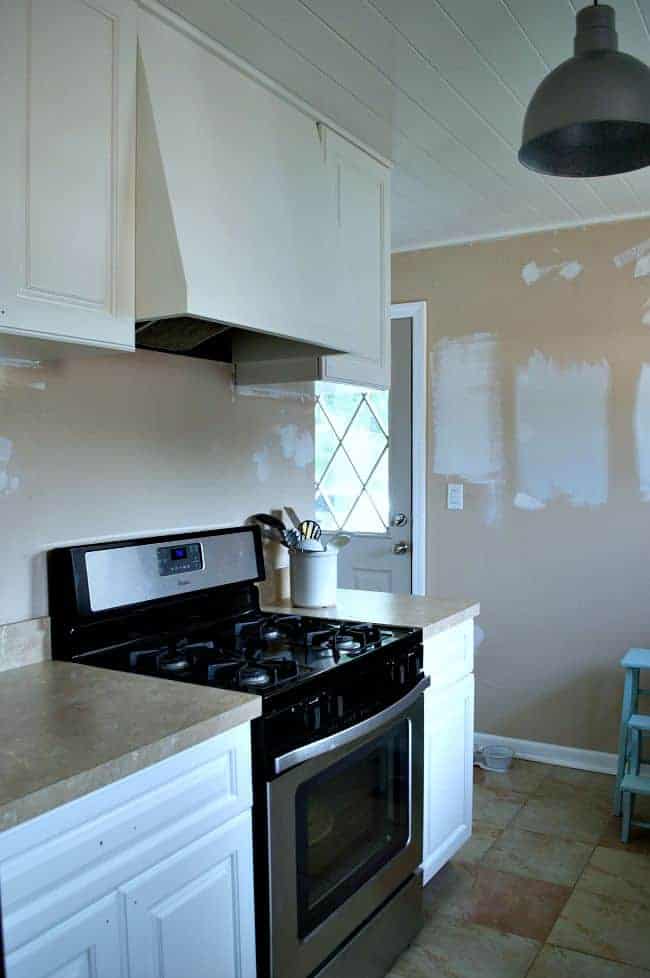 Even though we had no time on the weekends to work on the big stuff, I was able to finish up a few painting projects on my own. We have two walls in our small space and I finally finished painting them. It wasn't like it took me long to paint but it did take forever for me to decide on a color. In the end I went with BM Gray Owl, at 50%, the same color that's in the living room and back hallway.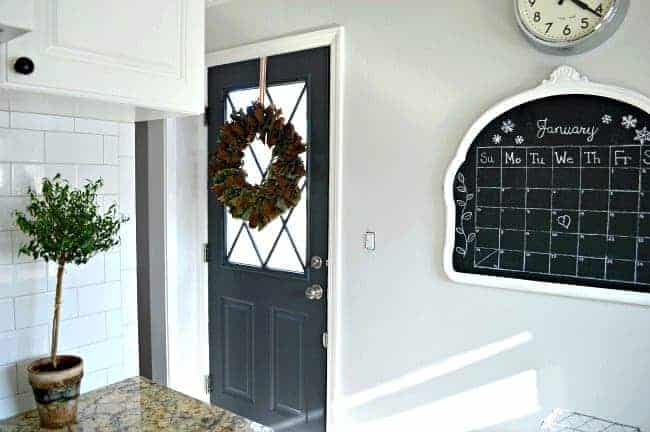 I also gave the back door a fresh coat of paint, BM Wrought Iron. It's not black but a pretty dark gray and I love it. You can clearly see that the lighter gray of the door did not go with the Gray Owl on the walls and I couldn't paint over it fast enough.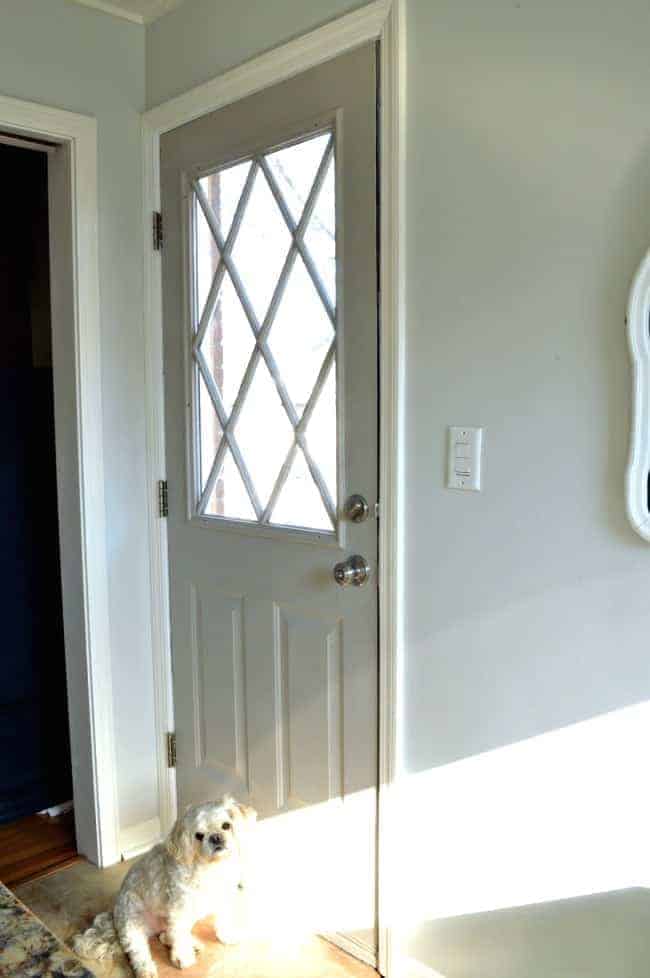 Finn was warming himself in the sun and would not budge. He must have been cold because he usually turns away from me as soon as I pick up my camera.
I've painted this door 3 times and this one will be my last. I found a beautiful wooden door at ReStore for $8 and I'm hoping that I'll be able to get the mister to hang it for me in the spring. It will take some convincing but I'm up for the challenge.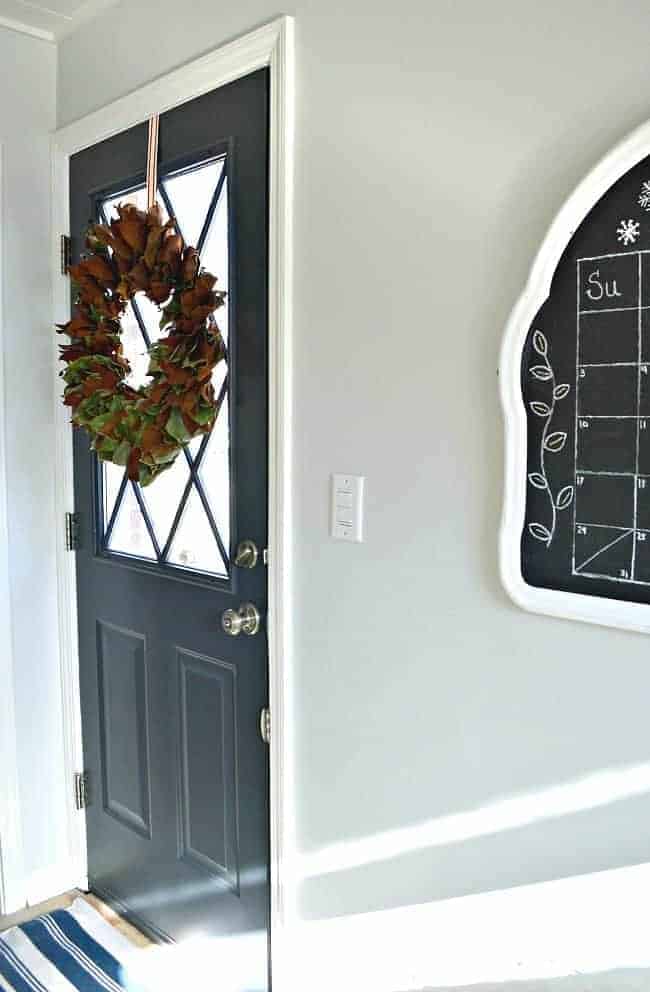 My magnolia wreath is still hanging from Christmas and, even though the leaves have dried, it still looks beautiful.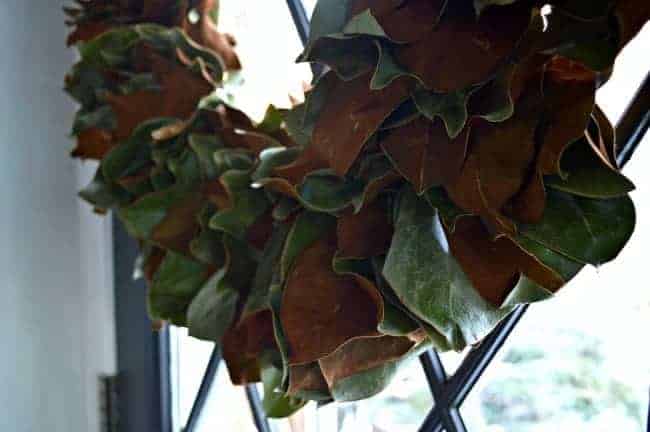 I'm trying to share pictures of the painted walls without giving you a complete reveal but it's not an easy task when your kitchen is as small as mine.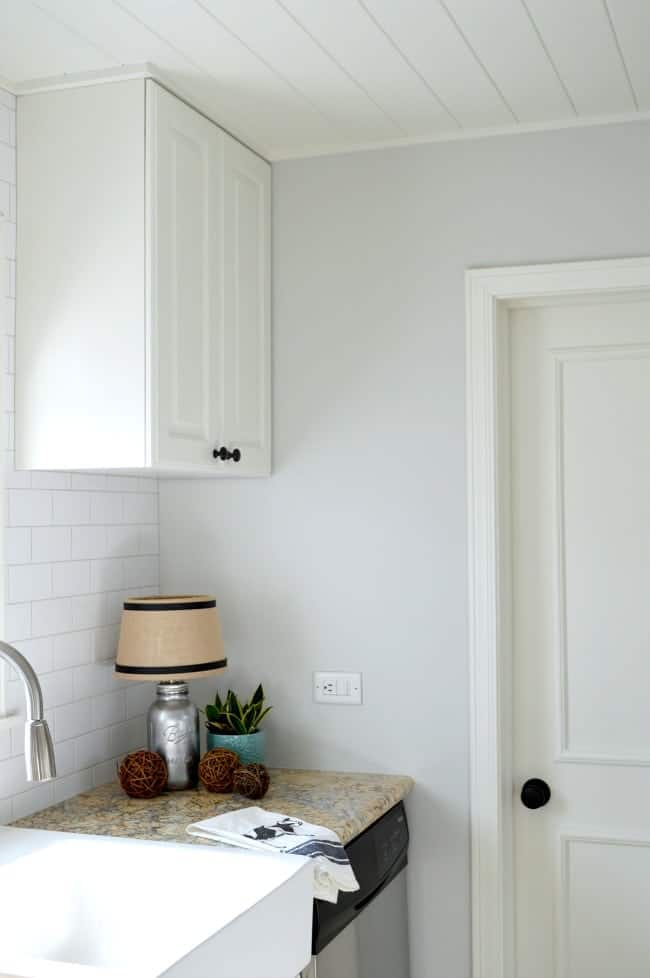 Just a few more projects and I'll be able to show you every inch. On the list is the installation of the recessed lights, painting the ceiling, painting the cabinet kicks and adding 3 cabinet doors (that are on order). Hopefully February will be a more productive month.
Have you been able to finish any projects since the holidays?
More kitchen DIY projects