This post may contain affiliate links, please see our policy for details.
Believe it or not I haven't posted anything on a kitchen light or lighting throughout this whole remodel process.
I know that you must be dying to know all the juicy details (wink,wink), so today's the day I share it all. It's really not that exciting, but it does involve some 5 different lights and one frustrated husband.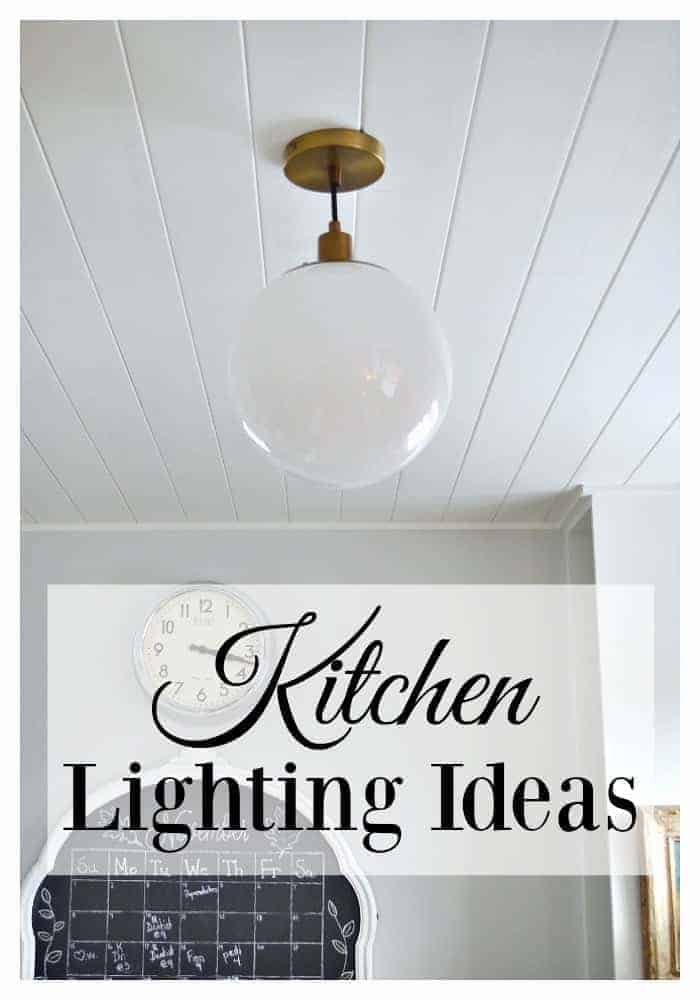 We'll start with light #1, a vintage barn light. I really wanted one and scoured Etsy and Ebay for several weeks looking for a deal, they can be pricey and I was trying to not blow the bank.
I finally found a winner and, several days later it arrived…all dented and chipped. I contacted the seller, sent her pictures and she immediately refunded my money but I was left without the "new" light I had hoped for.
With no other light prospects and nothing to lose, I decided to try to fix it enough to make it presentable so I hammered the dent as best as I could, sanded the chips and painted the outside a navy blue.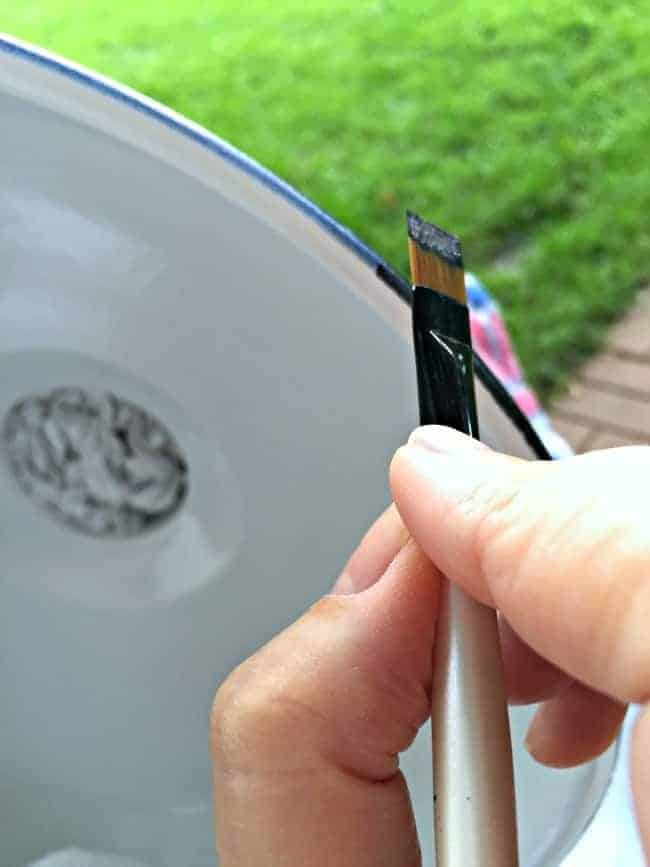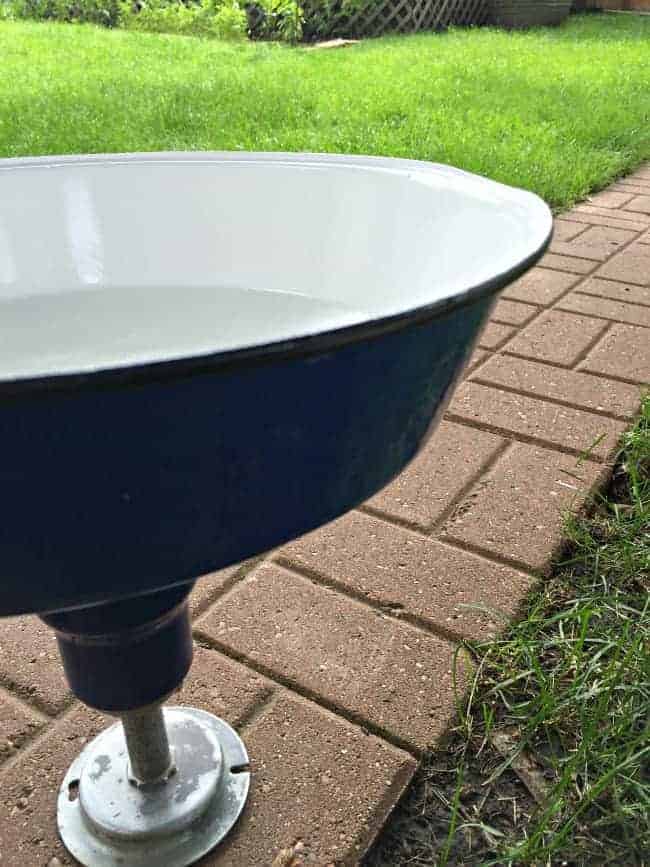 I didn't have a lot of hope but light #1 went up and…I immediately knew that it wasn't going to make the cut.
Apparently the steel pipe was bent and, once the light was hung it was very noticeable. A dented, crooked light wasn't exactly the look I was going for in our kitchen remodel, so the search was on for light #2.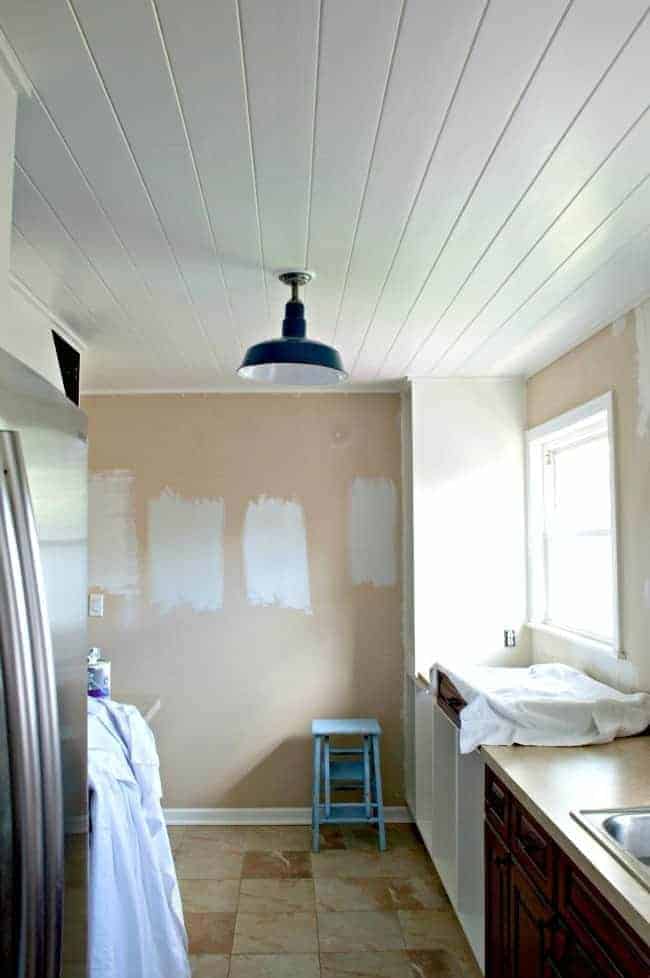 Light #2 was found on one of our trips to our favorite ReStore. It looked like it had never been used before, and it was only $5, so we brought it home hoping it would be "the one".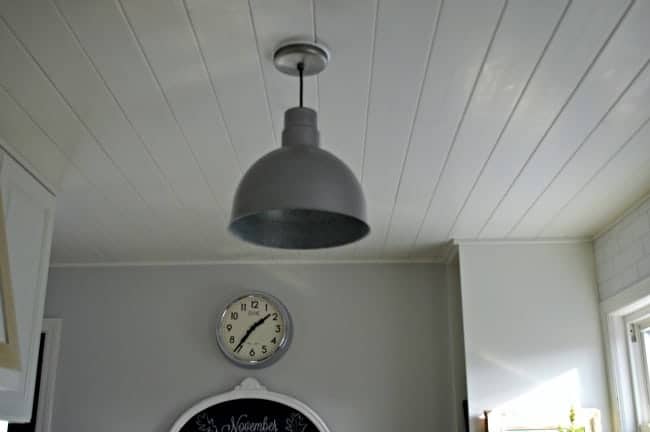 This one was better but there was still something that wasn't quite right, so the hunt continued.
I found the next 2 failures fixtures online and felt confident that one of them would be a winner, but nope, neither one was the right fit.
Actually, one was way too big for the space and the hubs hated the other. Lights #3 and #4 were promptly returned.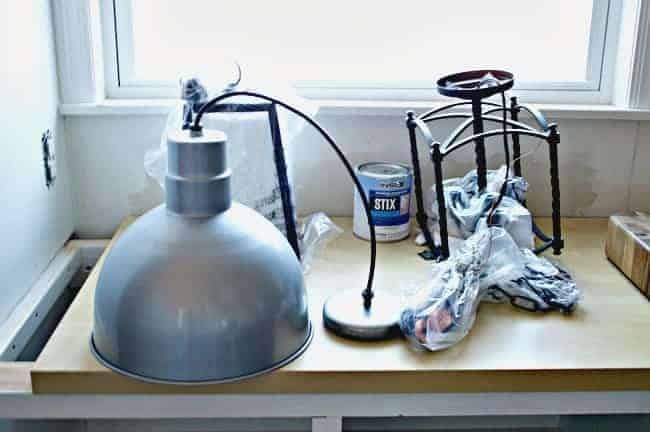 The chrome ReStore light hung for several months as I searched for the right light and, just as I was about to give up, I found light #5, online and on sale at West Elm.
I think I've finally found "the one", and the hubs couldn't be happier.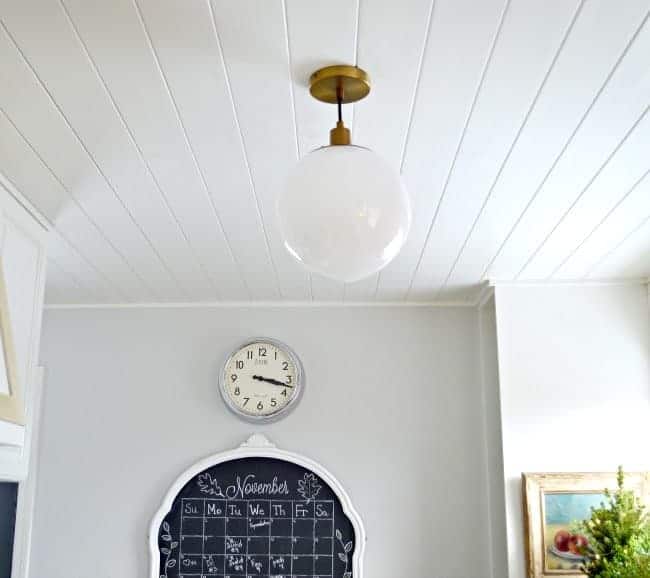 I love the brushed brass of the hardware and the milky glass globe. We will also be adding recessed lighting around the room, which is our next project, so this won't be our only source of light.
So, making a decision on a kitchen light…who knew it would be this difficult?