*As an Amazon Associate and member of other affiliate programs, I earn from qualifying purchases.
I haven't shared a kitchen update in a few weeks but I'm going to make it up to you today…our subway tile backsplash is up and grouted and looking pretty fabulous (if I do say so myself).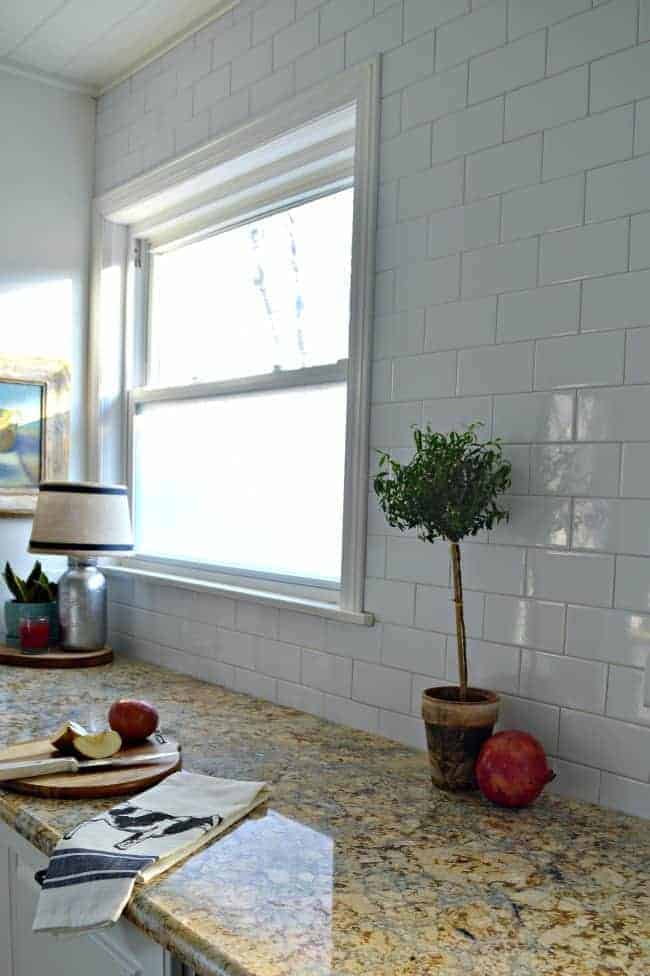 This project, like our granite countertops, has been a long time coming. We bought our tile from Floor & Decor back in August and it's been sitting in the dining room waiting for its turn on the kitchen reno to-do list. Shopping and picking out our tile was the easy part. Putting it up, not so much.
*This is a sponsored post by Floor & Decor but all opinions are 100% my own.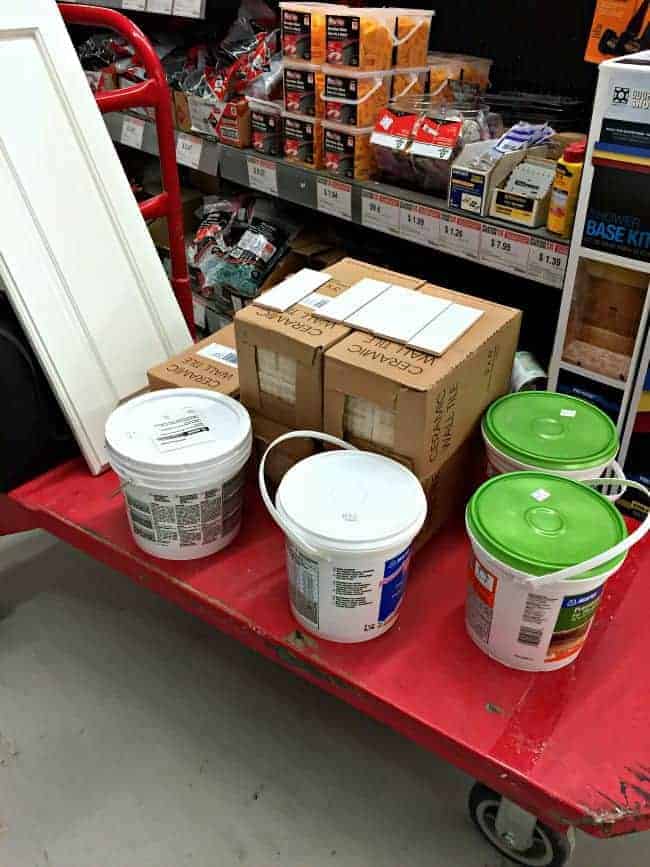 We tiled the whole window wall, from the countertops to the ceiling, and it was a slow process. Because it's a large space, with two windows, we had to cut a lot of tiles and there were issues getting the tile straight with the uneven ceiling, but it all worked out in the end. Here is the backsplash in its ugly stage.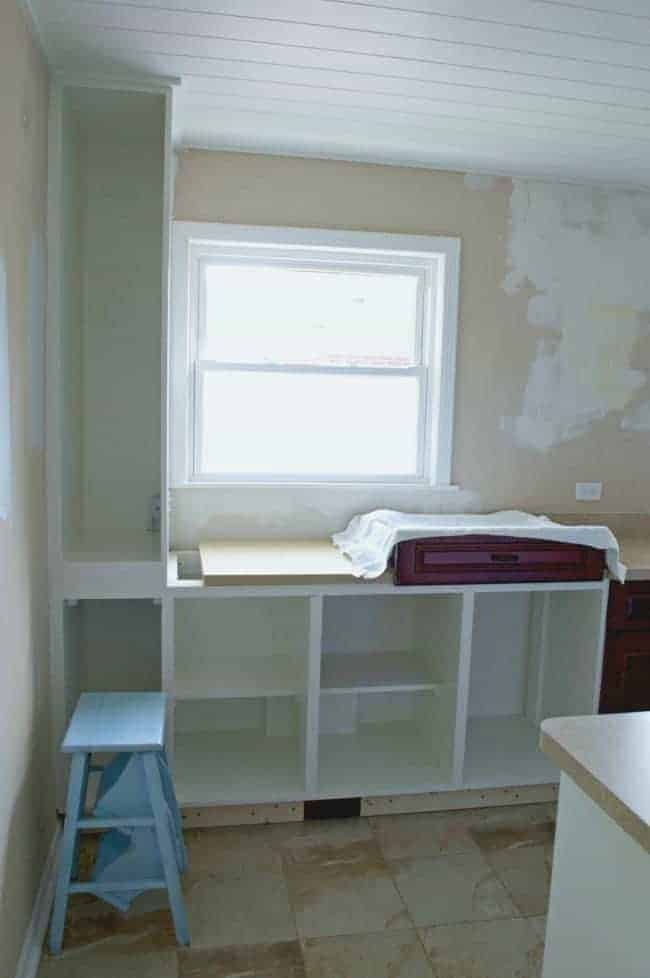 Before we even started tiling, we painted the walls with a bonding primer, recommended by the helpful people at Floor & Decor. We took this extra step because there is plaster on our walls, that has a few small cracks, and we wanted an extra layer between the tile and the plaster. It has a thick, gritty consistency so it will "grip" the mortar and tile.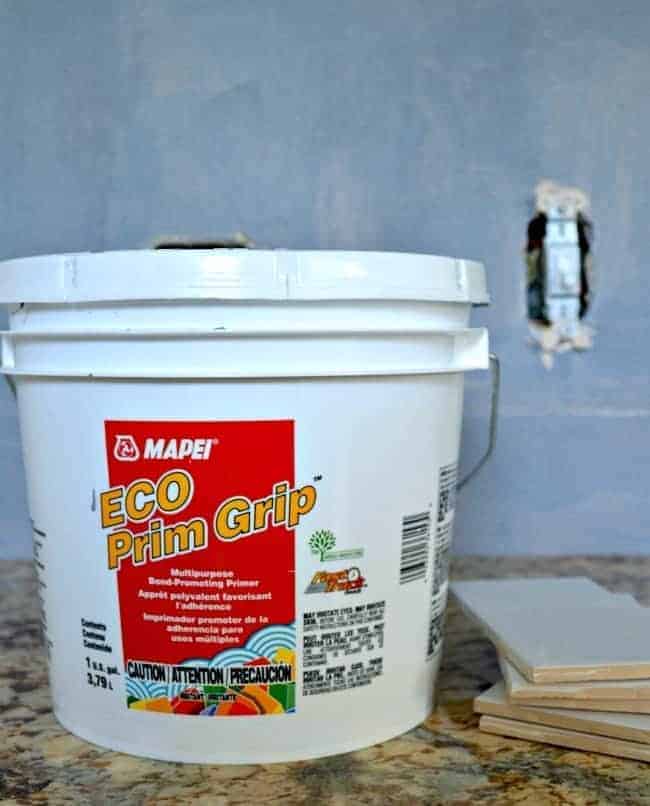 Once the primer was on and dry, it was time to lay out the tile so we could figure out where to start. After a whole lot of arguing discussion and measuring, we were finally ready to start tiling.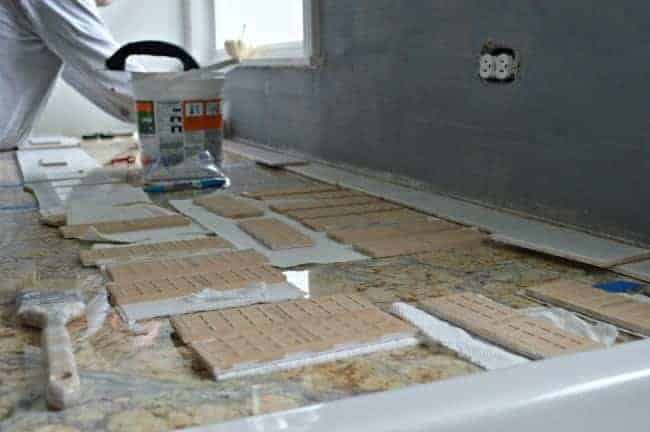 It took 2 weekends to tile the window wall and another weekend to tile the stove wall, which was a much easier job. The following weekend, we started the grouting process.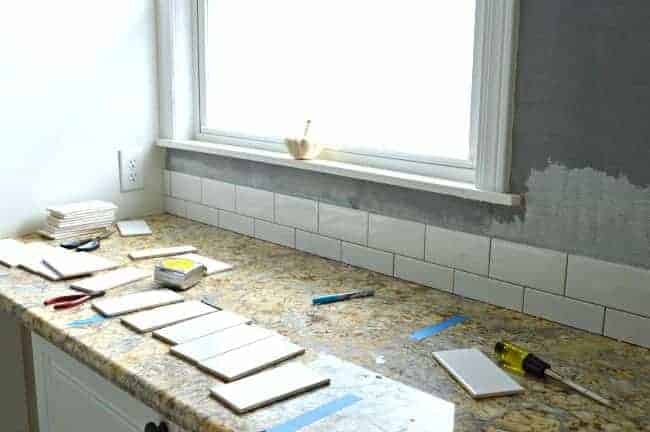 We were going to try a premixed grout but decided to go with a unsanded grout, in powder form. Early on in this process I decided that I wanted to use a colored grout and, because we have a small kitchen and the tile would cover a large portion of one wall, I didn't want to have large grout lines and risk it looking too busy. To keep the grout lines minimal we didn't use plastic spacers, each tile had little nubs on them that acted as our spacers, so we had just enough room to add grout.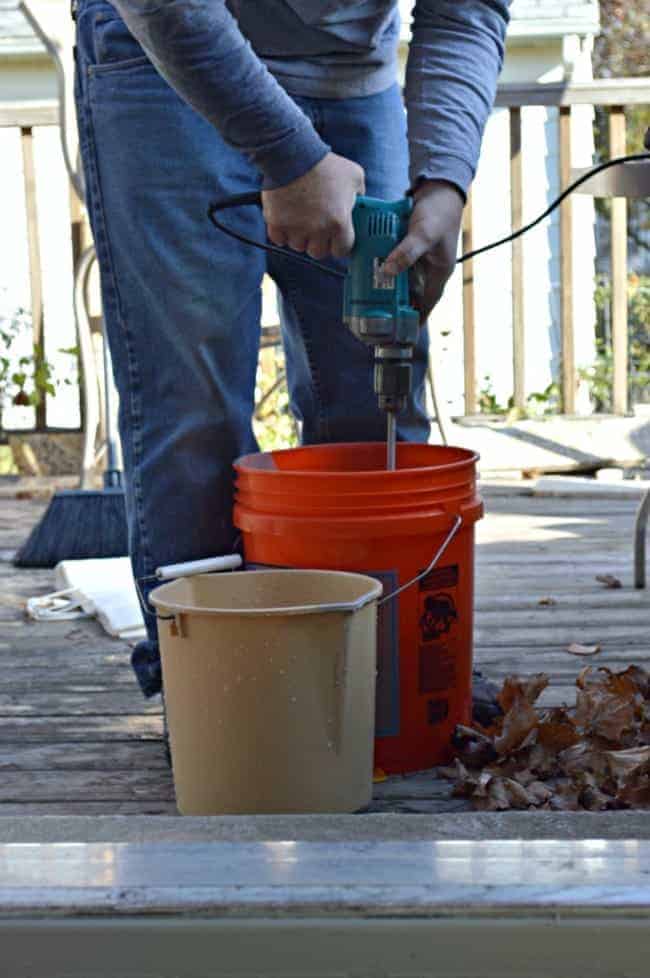 The decision to go with the powder grout turned out to be a good one for us. It was very easy to mix with water and the price of one bag, enough to grout both walls, was so much cheaper than the premixed. The unsanded grout was also very easy to "push" into our tile spaces because we were able to control the consistency of the mixture.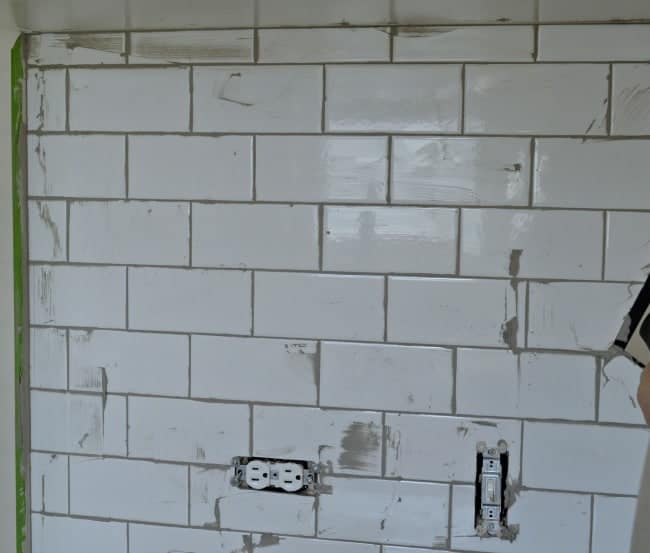 The color I chose for the grout was a warm gray. When it went up we were a little nervous because it looked so dark, but as it dried it lightened up to a pretty warm gray. Exactly what I was hoping for.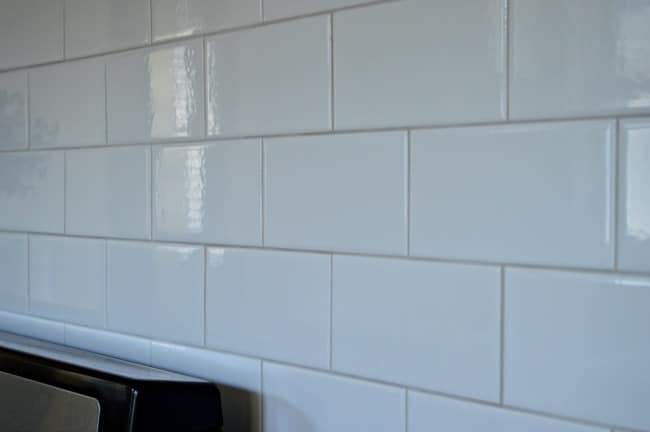 I'm really happy with the results and I'm even happier that this project is done. A few more big ones on the list, lighting and building cabinet doors, and we'll be in great shape. My goal is to be done by Christmas but that might be wishful thinking on my part. Fingers crossed.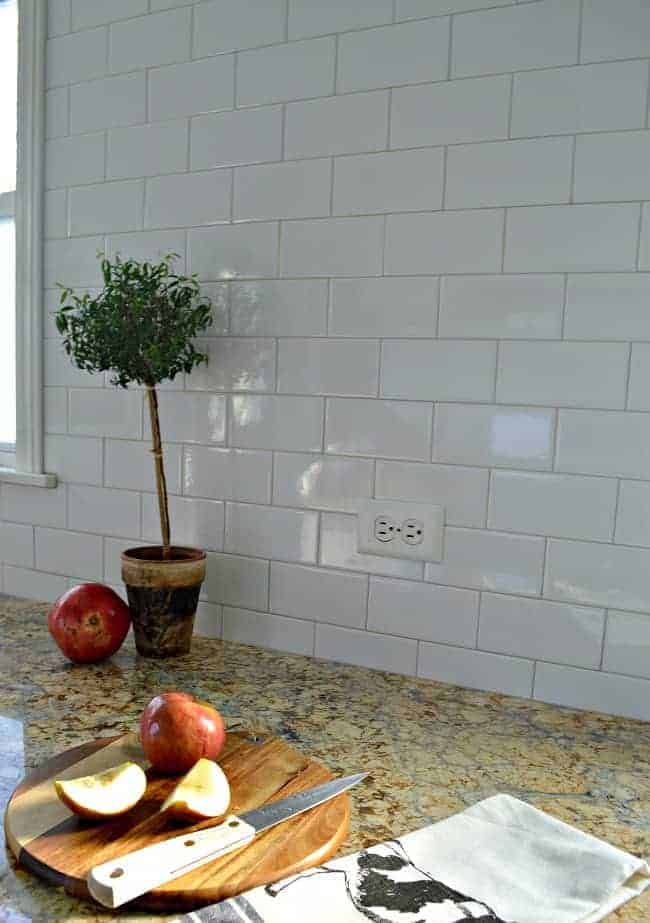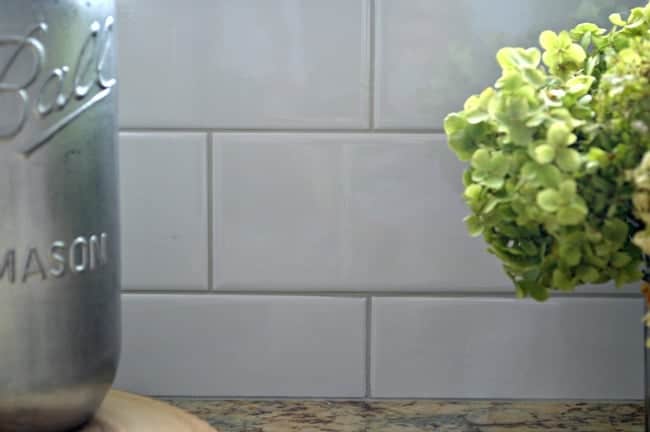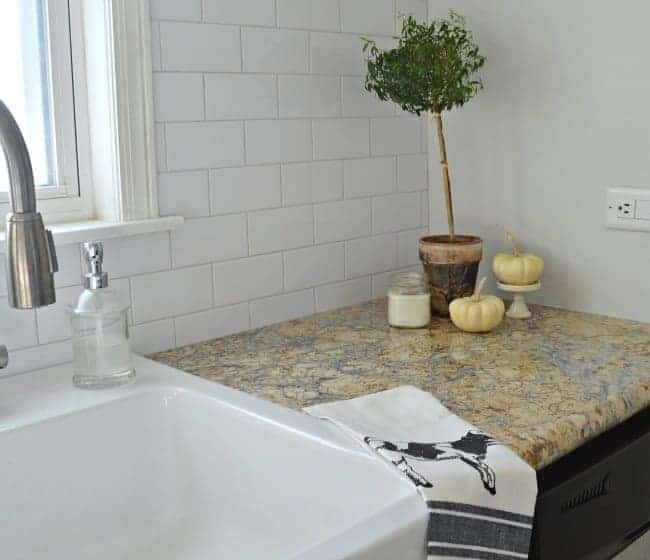 Have you tackled any projects lately that you're glad to be done with?