DIY Succulent Christmas Ornaments
*As an Amazon Associate and member of other affiliate programs, I earn from qualifying purchases.
Christmas is fast approaching so I figured it was time get going on some of my holiday crafts.
I've been really loving succulents this year, they seem to be the only plant that I can keep alive in my house, so I thought my first craft of the season would be to make DIY succulent Christmas ornaments for the tree.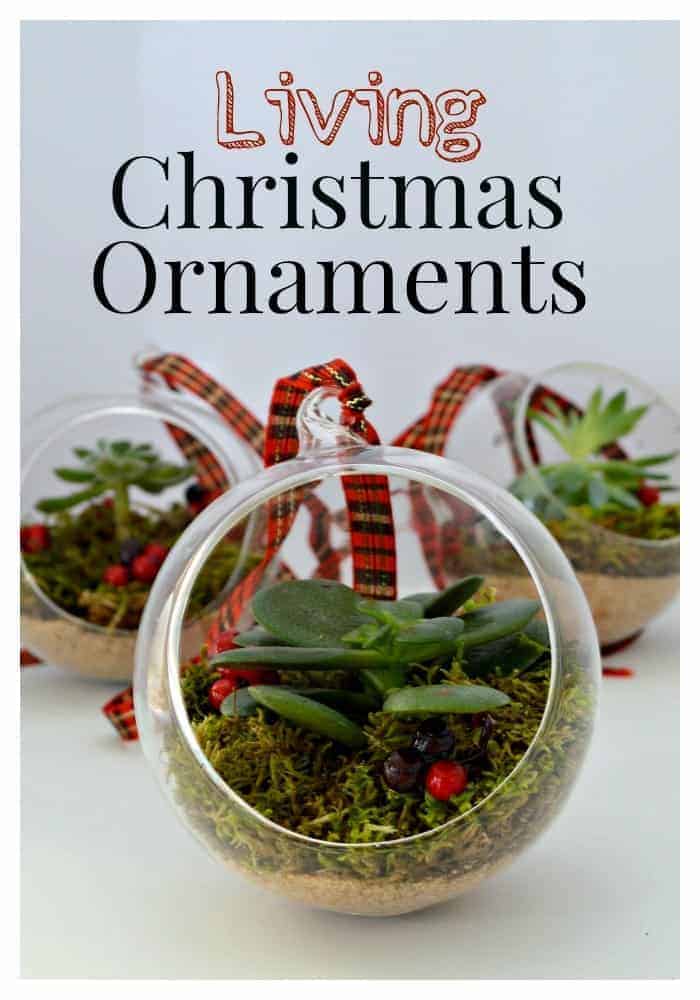 I had a lot of fun making these and I even got to use my clean dining table, which I haven't been able to do in 11 months. So, let's get started!
Supplies to make DIY succulent Christmas ornaments
3 petite succulents
faux berry stem
spray bottle with water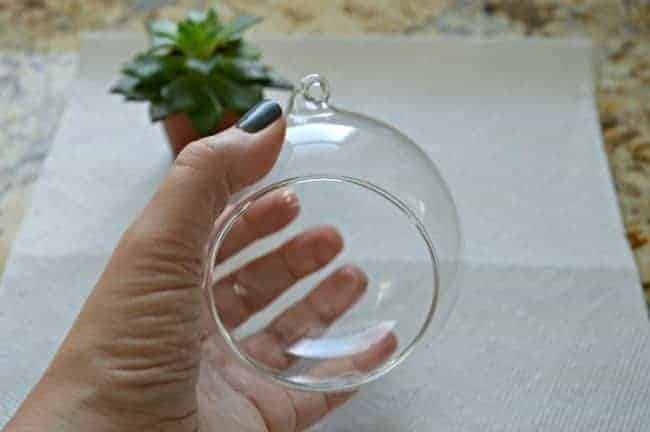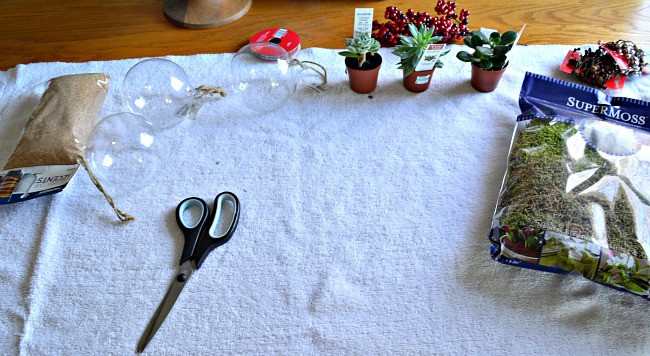 I began by adding a small amount of sand to the glass ball,to give the succulent a base.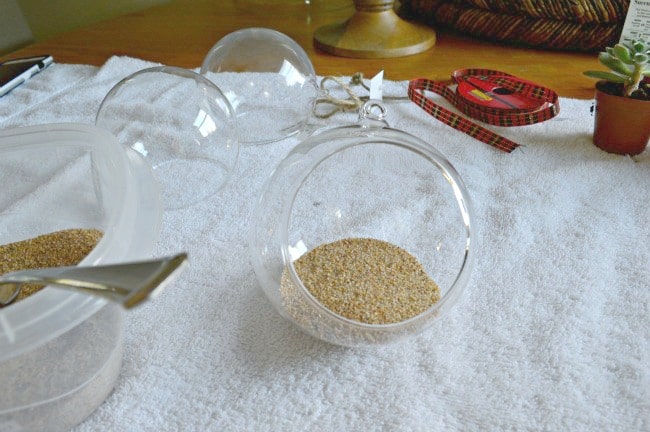 Next, I removed the petite succulent from its pot, carefully removed all of the loose soil and placed it in the sand in the glass ball.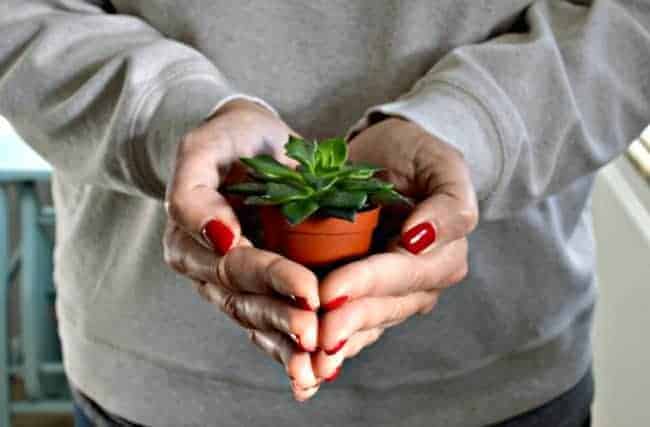 I took a few pieces of the sheet moss and lightly sprayed it with water, to soften it up.
Then I carefully placed the pieces around the succulent.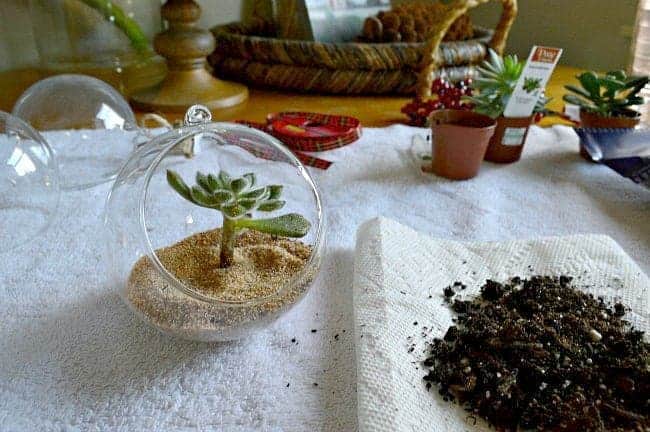 I used sheet moss to add more green (for Christmas) to the ornament but you could add some stones or other filler.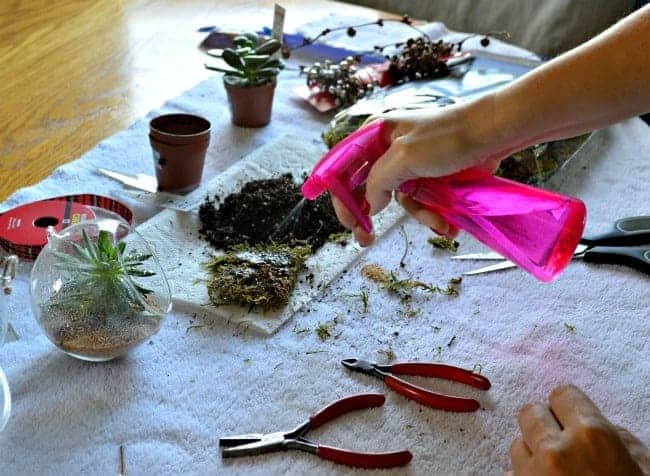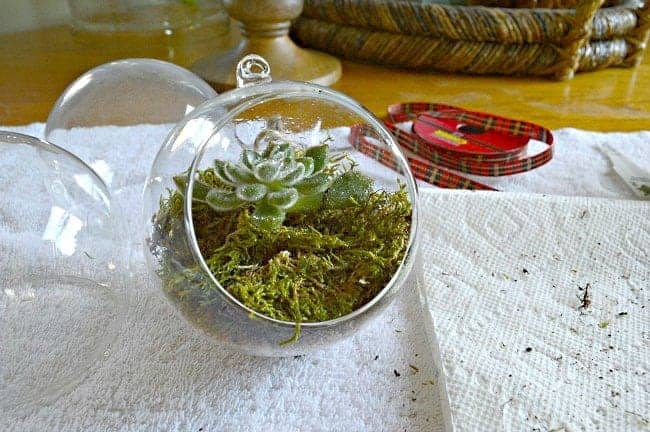 After the moss was in place, I took my faux berry stem, clipped a few bunches off and placed them around the succulent.
To finish it off, I added a ribbon and my first live Christmas ornament was complete.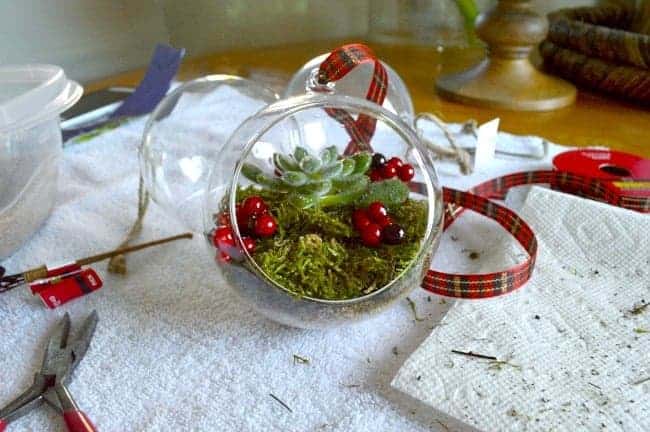 So, I would have liked to show a picture of them hanging on our tree, but I'm not ready to put it up yet (as a blogger, is it ok to admit that?).
Anyway, I arranged them on my marble pedestal with some greens that smelled like Christmas, and called it a day.
They're all ready to hang when I do decide to put the tree up.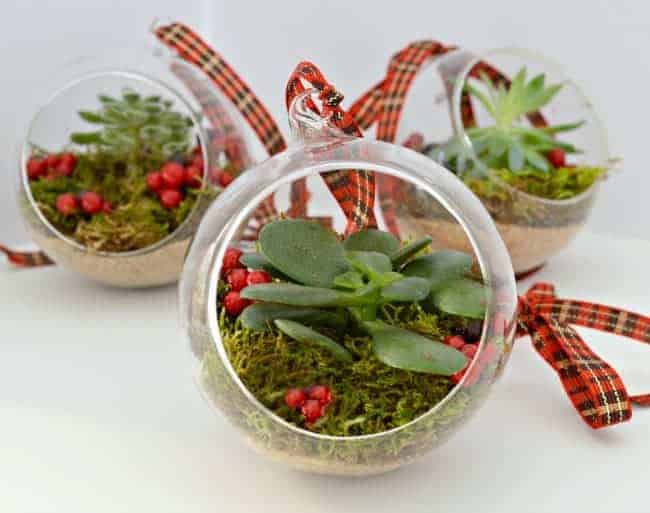 I made these about a week ago and I'm happy to report that they are still alive and well.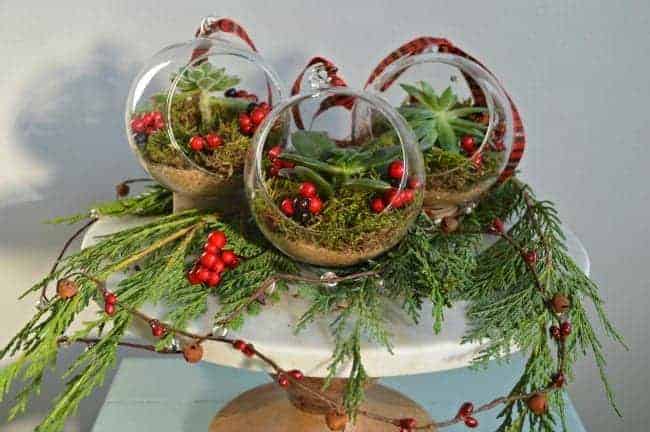 How about you? Are you ready to start decorating for the holidays or is it way too early?
More DIY Ornament Ideas