Disclosure: As an Amazon Associate and member of other affiliate programs, I earn from qualifying purchases.
How to make dried orange slice ornaments with star anise for your Christmas tree.
'Tis the season and I'm kicking it off by making these easy dried orange slice ornaments for one of our Christmas trees.
I usually try to make an ornament each year, like my living ornaments and the easy mercury glass ornaments that I made a few years ago, but I think these may be my favorite ones yet.
I try to switch things up with my Christmas decorations every year to keep things interesting. This year though, I decided to go in a completely different direction.
I went with a very simple, nature-inspired theme for the tree in the dining room. Pinecones, raw cotton and dried orange slice ornaments that I made myself.
New ornaments were not allowed on the tree this year. Actually, I tried to stick to only using what I had for all of my holiday decorating this year.
Of course, I did have to buy a bag of oranges but it gave me so many pretty ornaments that it was well worth the $5 I spent.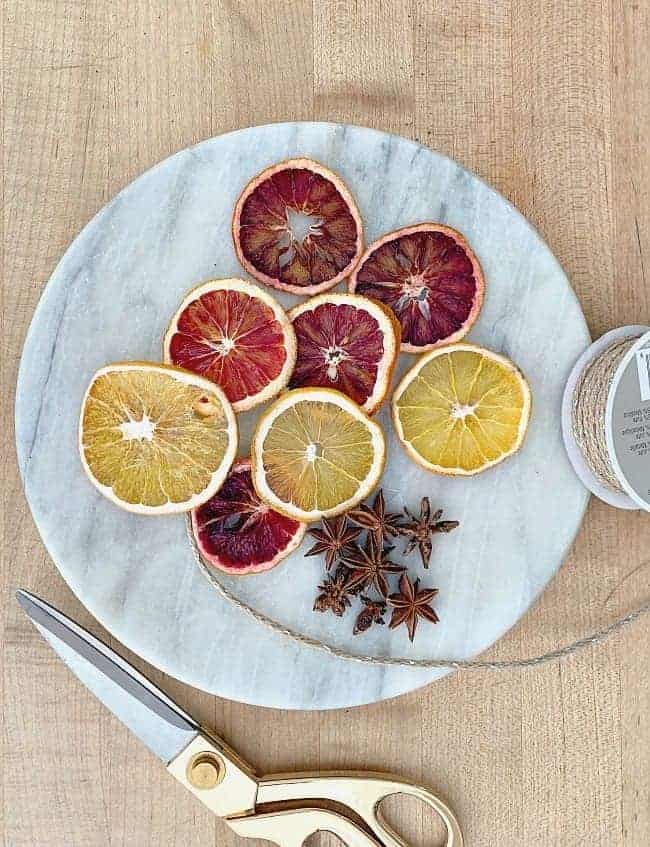 So let's start drying some oranges.
It was my first time but it really is so simple to do.
Dried Orange Slices
oranges (I used navel and a few blood oranges)
knife
cookie cooling rack
cookie sheet
How to Dry Orange Slices for Decoration
To dry your orange slices you need to turn your oven on 200 degrees (don't be tempted to turn the oven up to speed up the process). You can use a dehydrator but I don't have one so it was the oven for me.
Next, slice your oranges about ¼" thick. You don't want them too thick because they'll take a lot longer to dry.
Once your oranges are sliced, arrange them so they are laying flat on your cooling rack, that's been placed in your cookie sheet.
You want to use the cooling rack to dry your oranges because it allows the heat to dry the top and bottom of the slices evenly.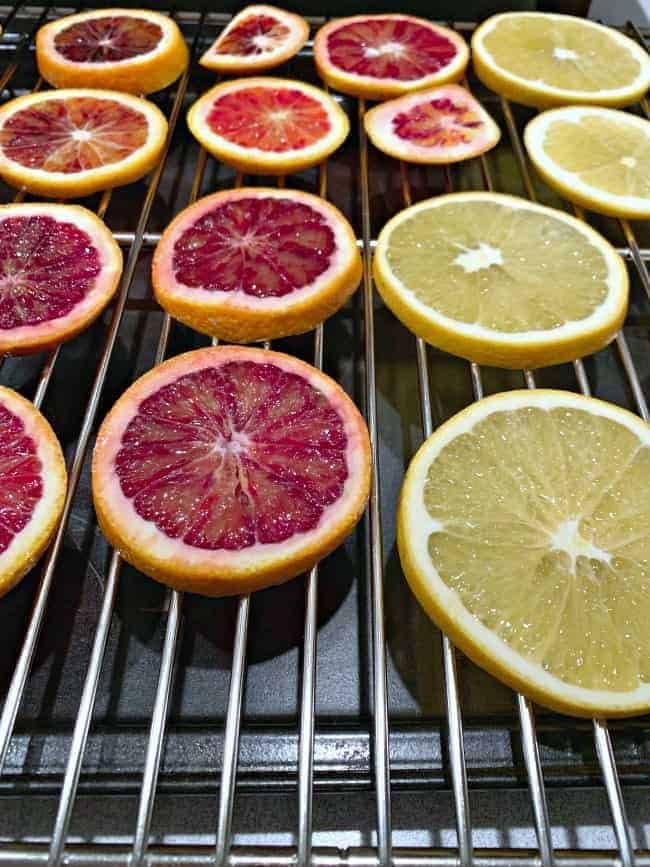 When you've filled up the cooling rack, place the cookie sheet in the oven for 4 hours, flipping once after 2 hours.
After they're done remove them from the oven and let cool. Look at how the colors are enhanced after drying. So pretty!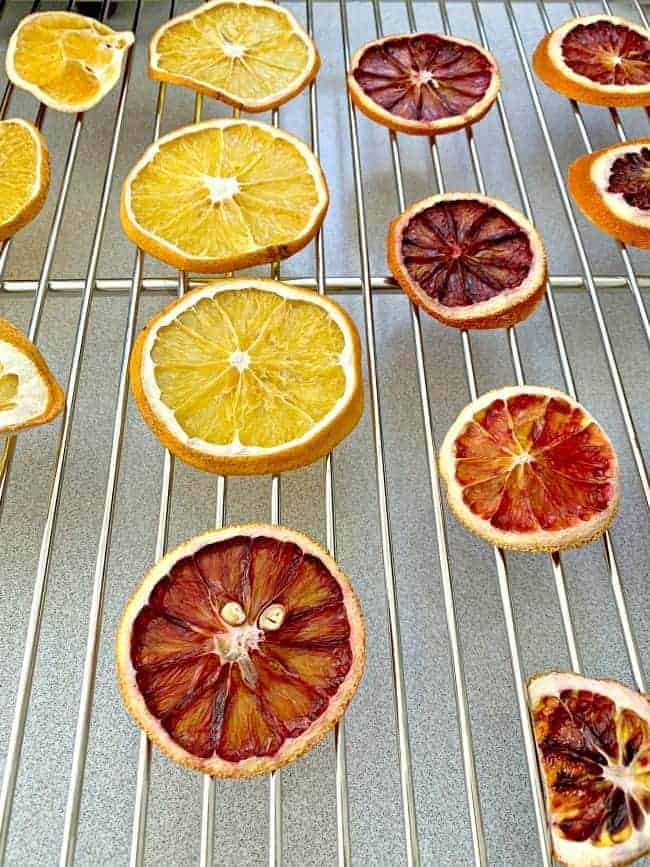 Once they're cool, you can make your ornaments.
Dried Orange Slice Ornaments with Star Anise
The ornaments themselves are just as easy to make as the dried oranges slices.
You can start to string them up right away but I had some star anise on hand that I wanted to use on a few slices.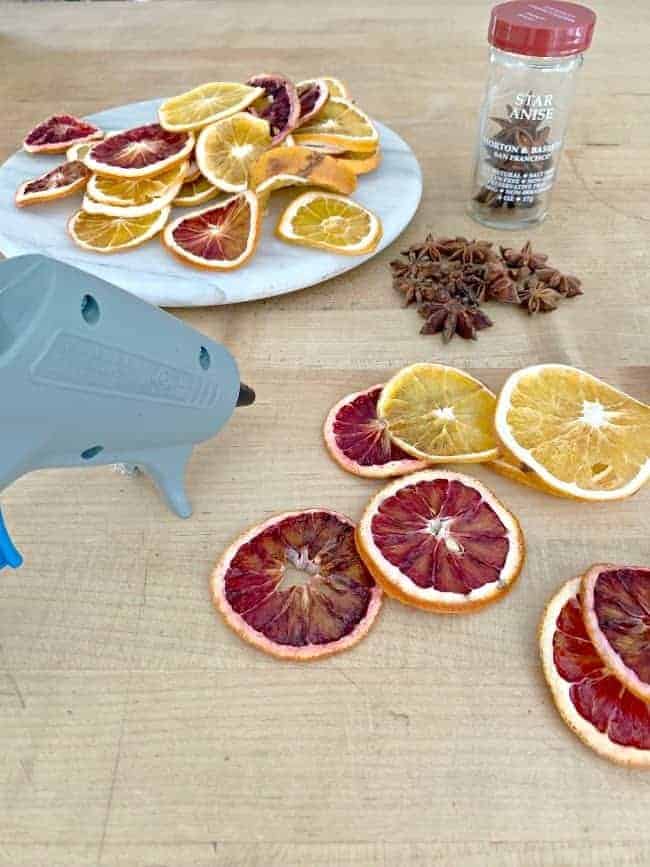 I just added a dab of hot glue in the center of a slice and placed the star anise on the glue. I love how the fragrant anise mixes with the orange scent. So yummy.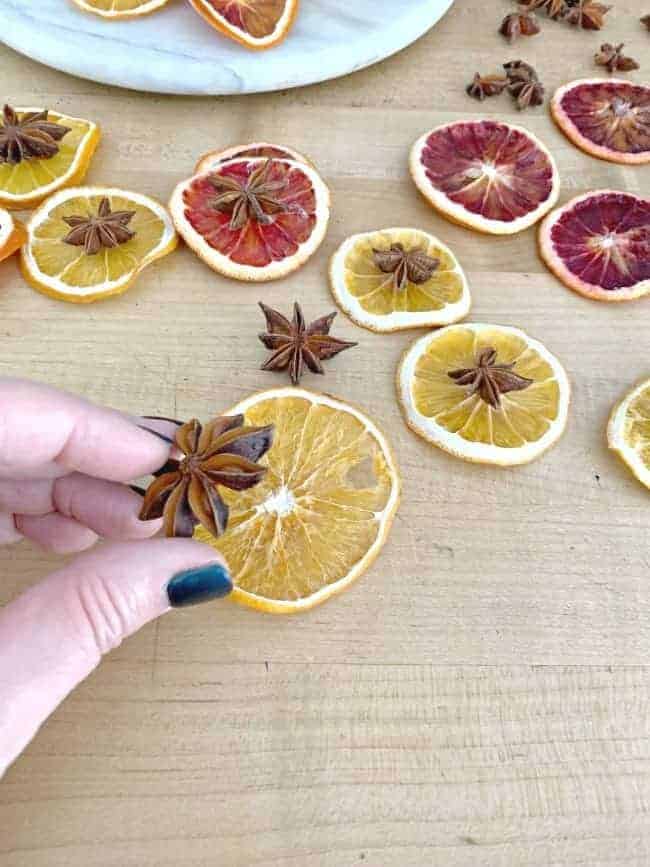 Next I strung a piece of jute twine through each slice. Some of the slices had a ready-made hole so I was able to just slip the ribbon through and tie it in a knot.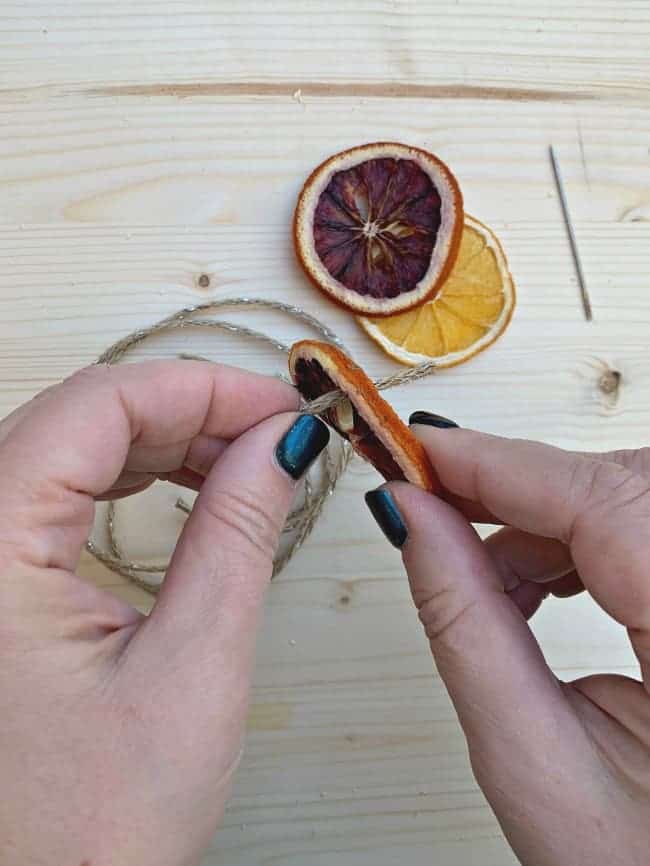 For the slices that didn't have a hole, I just stuck a large sewing needle into the slice, by the peel, and wiggled it a little to get a hole large enough for my jute twine.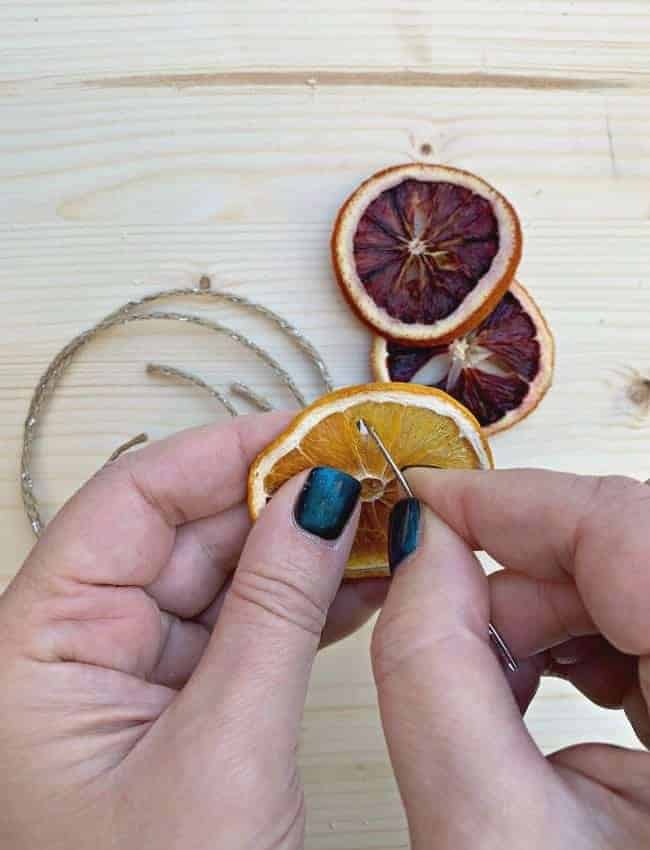 Really, there's no wrong way to do this.
Once I strung up all of my orange slices, I hung them on our tree.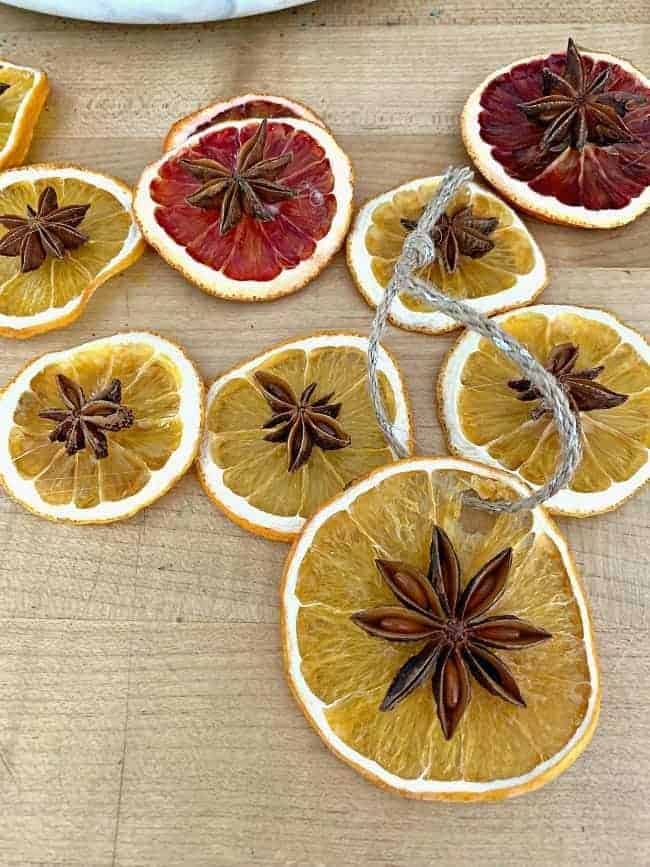 I love how they all look on our tree!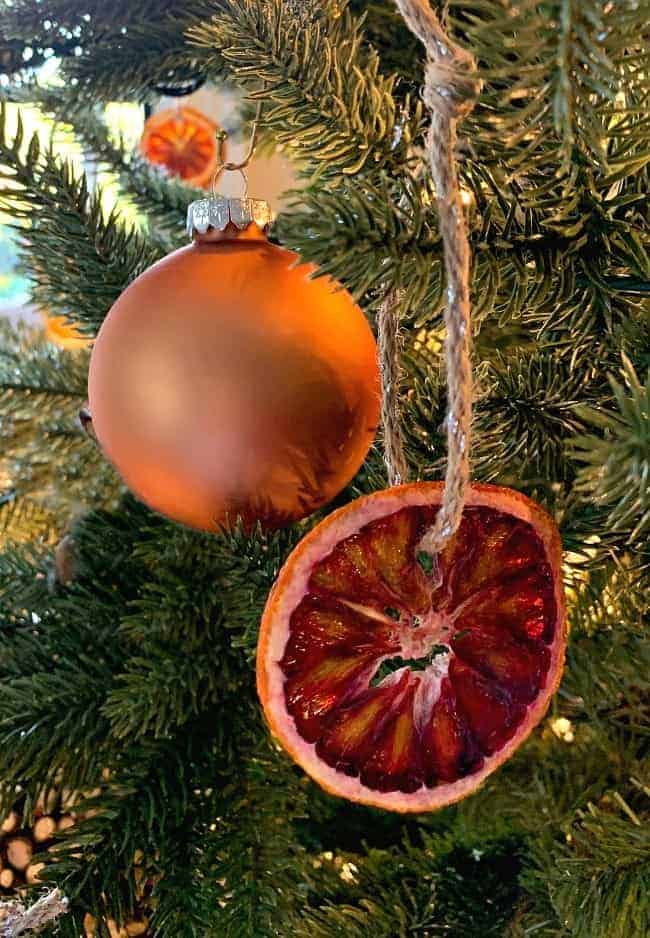 And because I love them so much, I went ahead and made another decoration for our simple nature-inspired tree.
I can't wait to share it with you, along with a full view of the tree itself.
Happy Holidays, friends!
Check out more dried fruit Christmas decor...