DIY Memo Board from a Curbside Find
This post may contain affiliate links, please see our policy for details.
How to make a DIY memo board from a curbside find.
Years ago we lived in a town that had a clean out day and we would always go looking for junk to transform.
I hated that time of year because the hubs would want to drive around to look for discarded treasures bound for the dump.
I'd sit in the car and hide my face as he happily searched.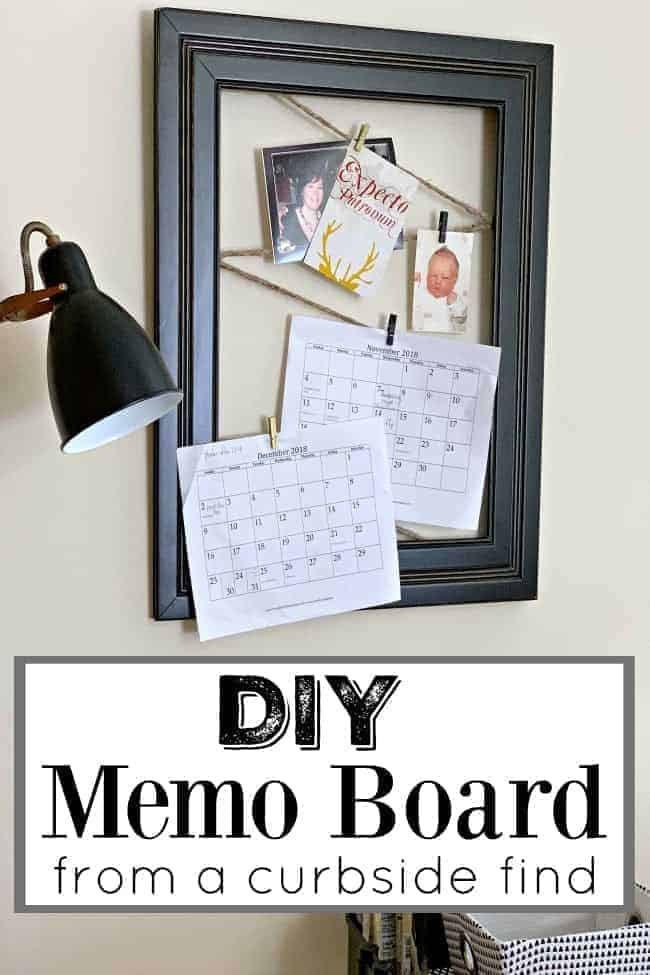 Oh how things have changed. Now I have no problem stopping when I see something that I can recycle (like the beautiful door we rescued and transformed for our new powder room).
That's just what happened when I saw this old wooden picture frame sitting on the curb in a nearby neighborhood.
I don't often bring stuff home anymore, we have just don't have room for more junk, but when I saw this picture frame I knew that it would make an awesome memo board for my new studio.
Have I told you about my new studio?
I've been working in our guest bedrooms in the cottage and came up with the idea to turn one of the guest bedrooms into my very own studio.
We have 2 right now, and we don't really need both, so it made sense to turn it into a space that I can use every day.
Anyway…let's talk about this easy memo board DIY. I'll share more on the studio as I finish projects.
Supplies to make a memo board
I'm telling you, this was one of the easiest projects ever. I know I say that a lot but really… it's totally doable.
The first step was to clean up the frame. I'm not sure what it was in it's former life but the back was pretty messed up (the front looked surprisingly good).
There were two wooden blocks on the back that you could see from the front so I just notched them out and touched them up with black paint.
Next, I gathered my twine (what I had on hand) and staple gun.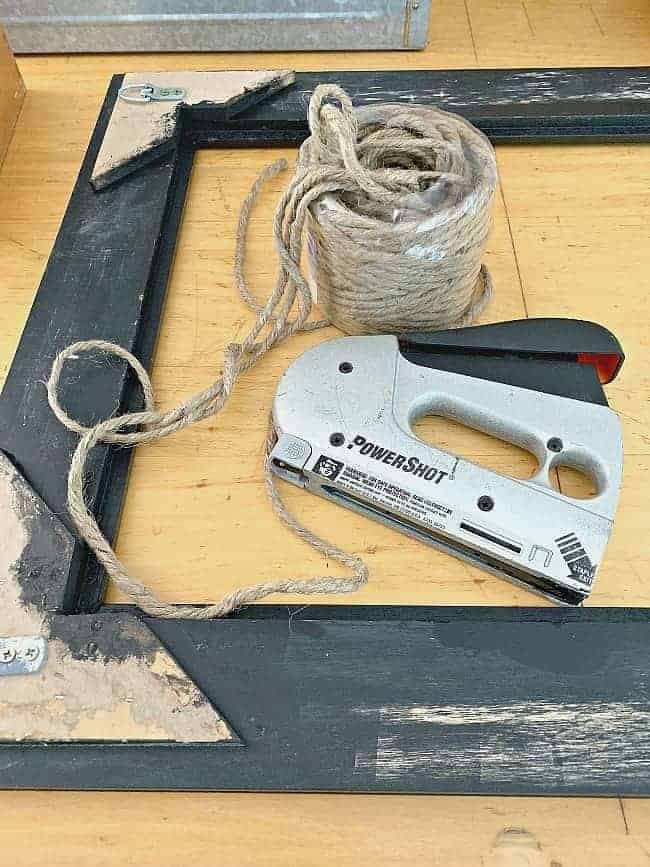 I just zig-zagged the twine, pulled it tight and stapled it to the back of the frame.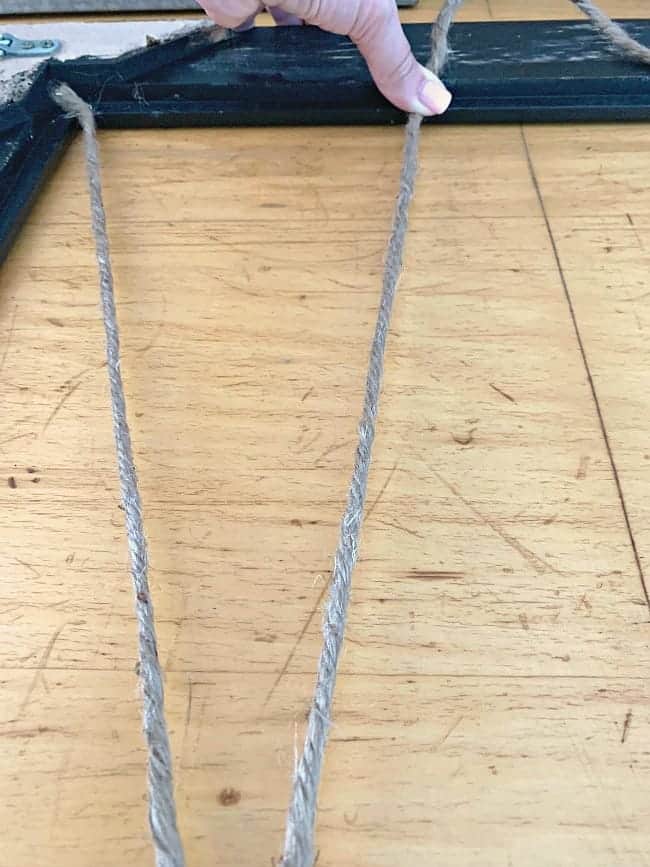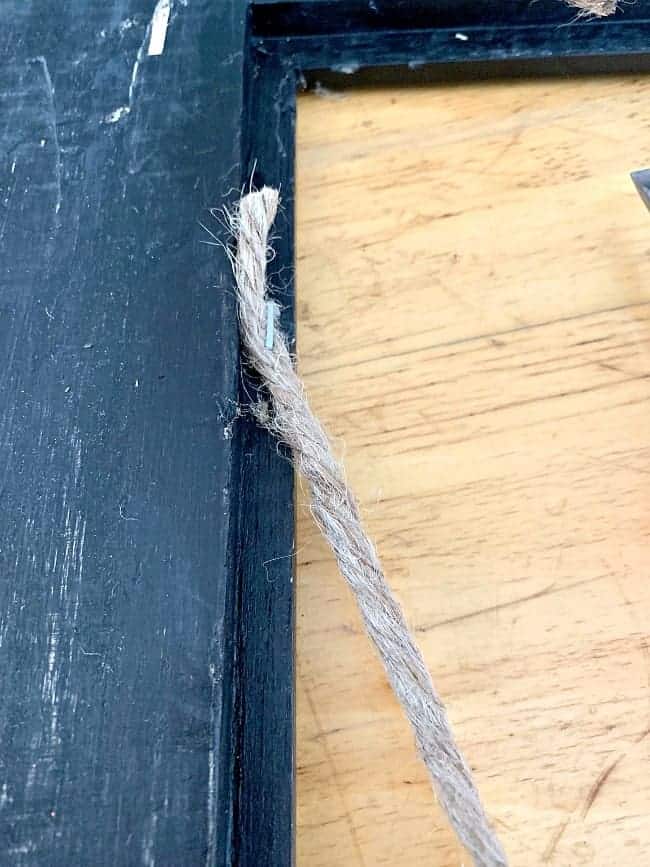 Use mini clothespins to add pictures and a calendar.
That's it! Totally easy and totally free!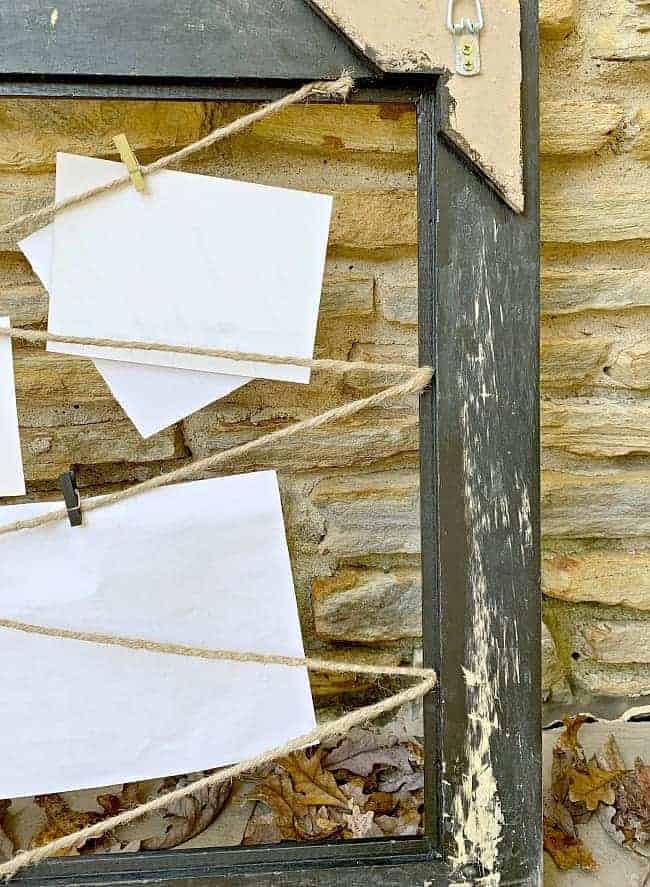 It's just what I need for my post calendar and other important blog stuff.
Another project for the studio crossed off the list.