Homemade Cheesy Mac and Cheese
*As an Amazon Associate and member of other affiliate programs, I earn from qualifying purchases.
How to make homemade cheesy mac and cheese that the whole family will love.
Like most kids, our girls loved mac and cheese growing up. Boxed, frozen, cheese from a can…you name it, they would eat it.
My idea of a healthy meal didn't include boxed mac and cheese so I started making homemade.
Over the years I perfected my recipe and it's become our family's favorite side dish, especially during the holidays.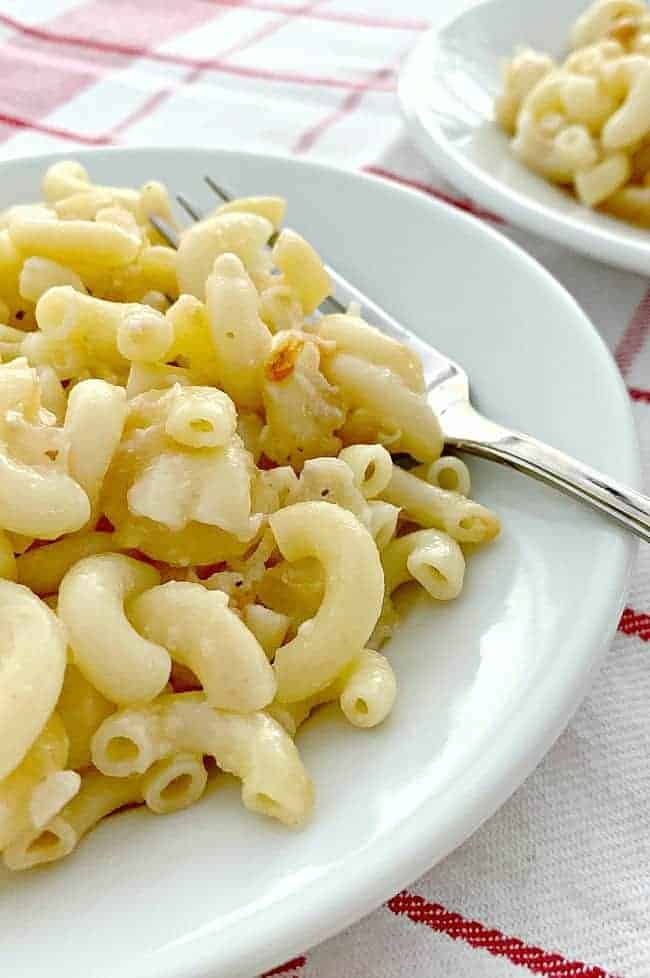 It's also great as a main dish, for Meatless Mondays, with my spinach strawberry salad with poppy seed dressing on the side.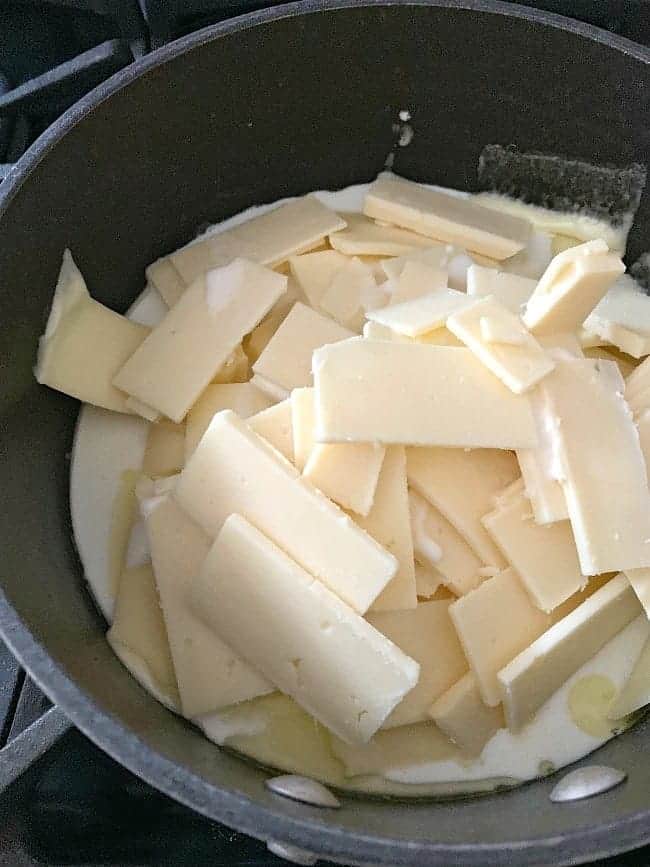 My little secret for this recipe is the extra sharp (or seriously sharp) cheese…lots of it.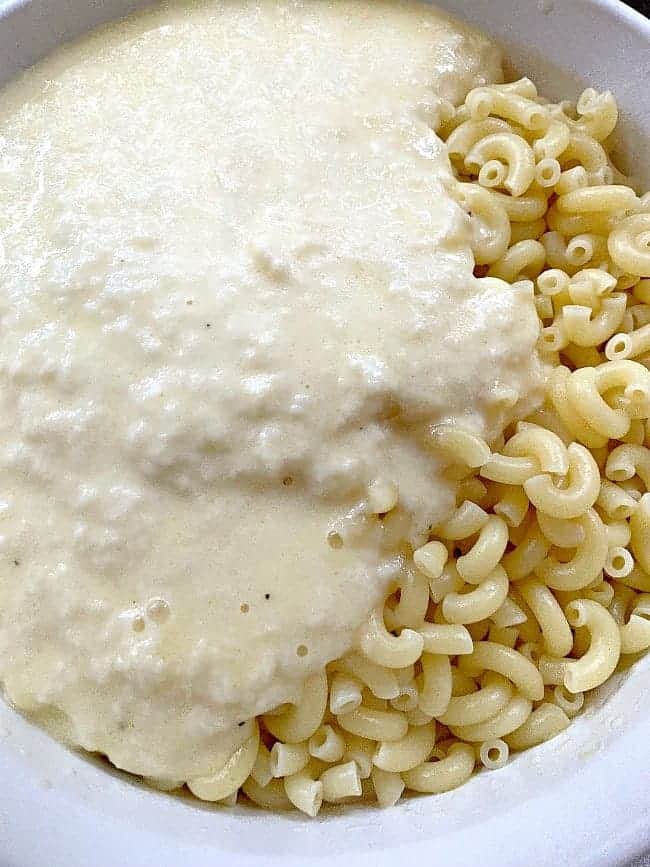 As with most of my recipes, I don't put a lot of "stuff" in my macaroni and cheese.
There's just noodles, cheese and a little bit of milk (plus a sprinkle of bread crumbs).
After all, it is called "mac and cheese", not "mac and cheese and a lot of other ingredients".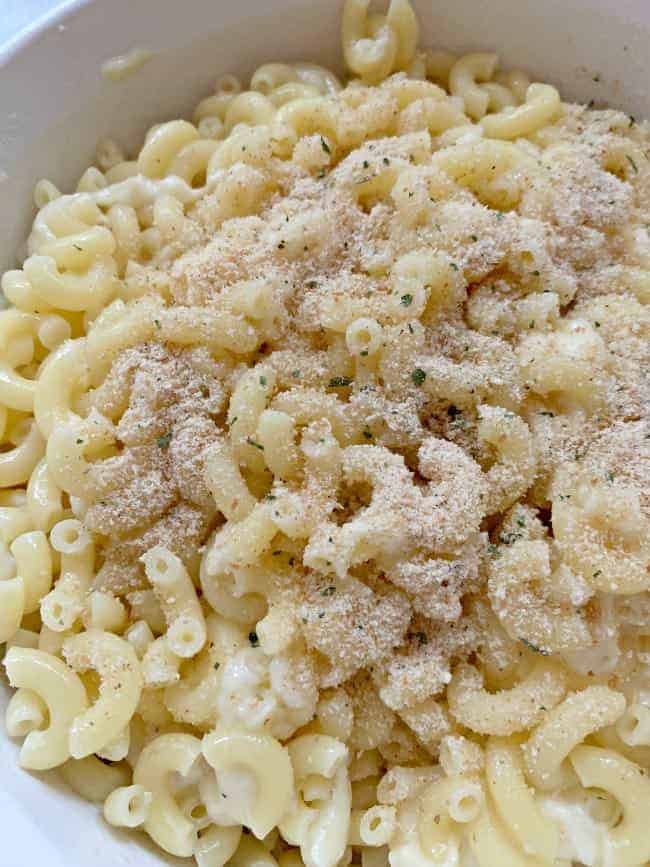 Just a few side notes:
To keep the noodles from getting mushy I take them off the stove and drain them when they are just starting to get soft. Very al dente.
The great thing about mac and cheese is that it's adaptable to different tastes. I like mine to be crispy and very "done" so I bake it a little longer (about 60 minutes total). If you want a creamier mac and cheese you can take it out of the oven after 40 minutes.
Do you know what I like best about this dish? It's not only good the first day but it's even better heated up the second day.
Just add a little bit of milk (not too much), put the lid on and put it in a 350º oven for 20 minutes.
Give it a good stir once the cheese starts to melt and put it back in without the lid for 5-10 more minutes. Yum!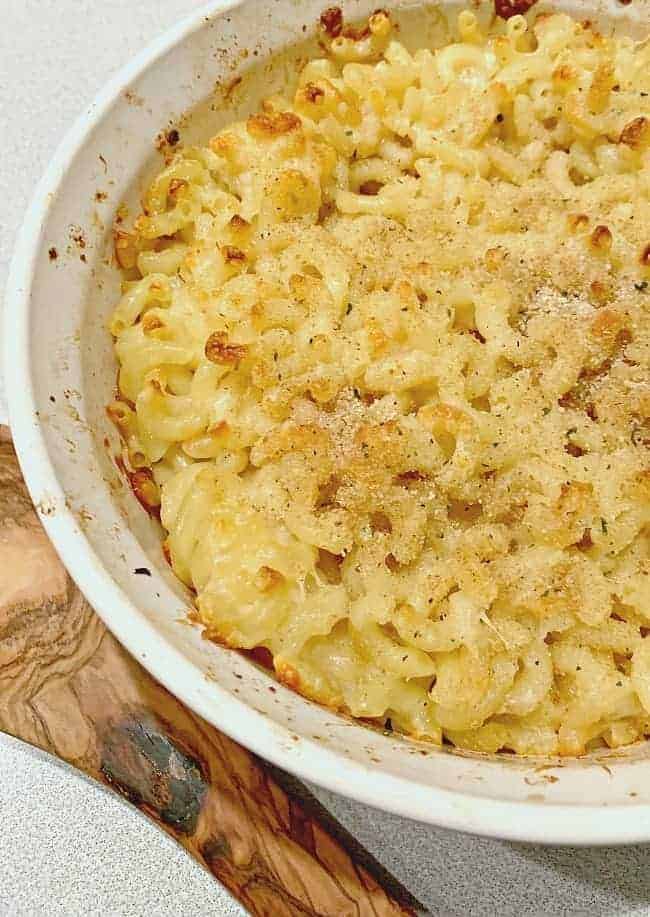 Our girls love it so much that they still make it, in their own homes, and it gets rave reviews.
They also request it for every holiday and when they come home to visit.
Clearly it's a family favorite!
More pasta recipes
The Cooking Housewives are all about Thanksgiving this month. Mainly side dishes. A great turkey dinner is nothing without lots of yummy side dishes. Am I right?