Decorating for Fall on a Budget – 5 Thrifty Ideas
*As an Amazon Associate and member of other affiliate programs, I earn from qualifying purchases.
Decorating for Fall on a budget with 5 of my favorite DIY thrifty ideas.
Soon it will be time to think of Christmas but fall is still happening here at the cottage.
I haven't done a lot of decorating this year but the fall front porch is all set, as well as the dining table.
The rest of the house though, has only seen a few fall touches.
So, instead of sharing the bits and pieces of fall I have scattered around, I thought it would be fun to share some of my past thrifty fall decor projects.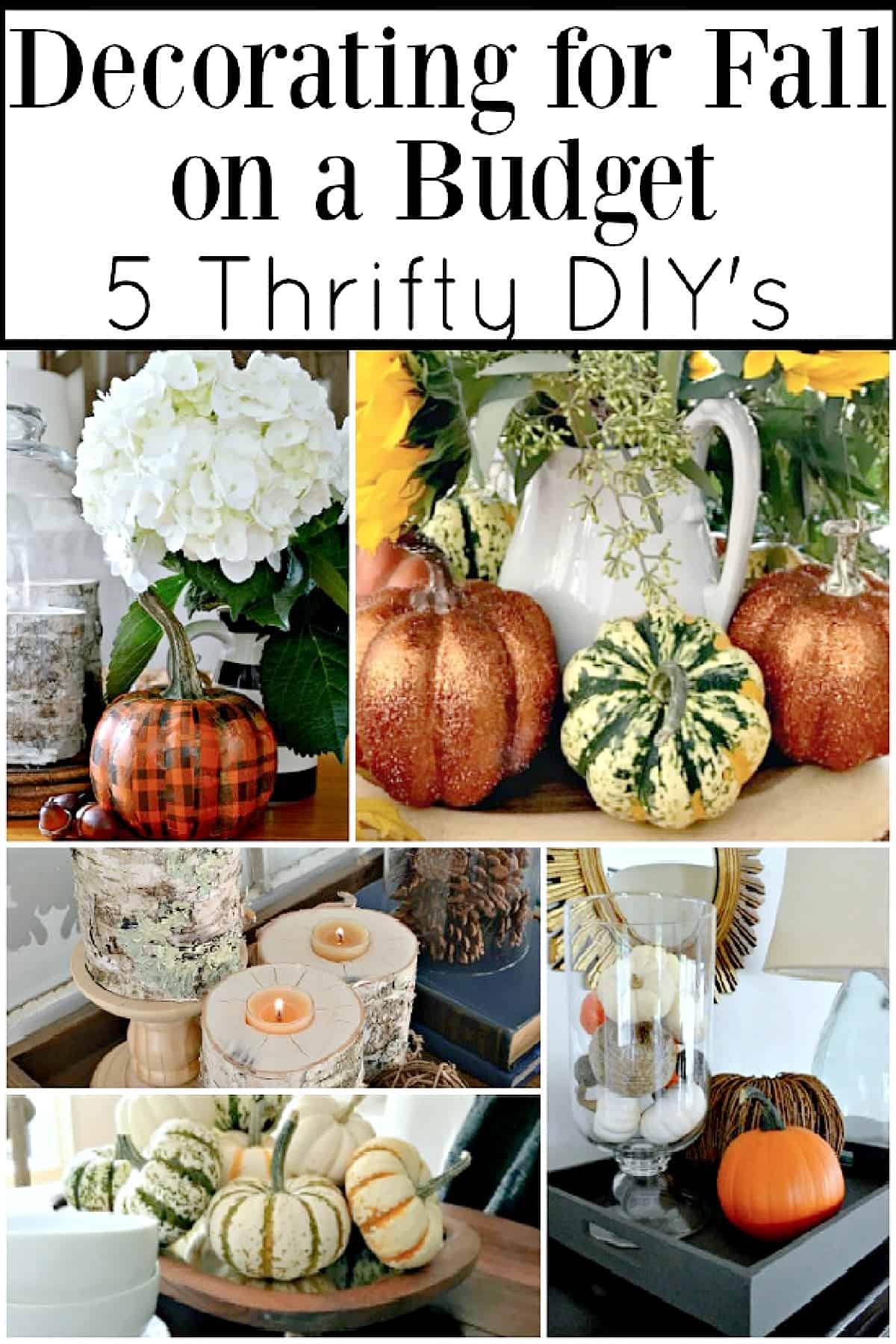 How can you decorate for fall cheap?
With these 5 easy fall decorating ideas that you can make.
This quick craft was so easy to do and, with the addition of flowers, an inexpensive faux pumpkin was transformed into a beautiful centerpiece.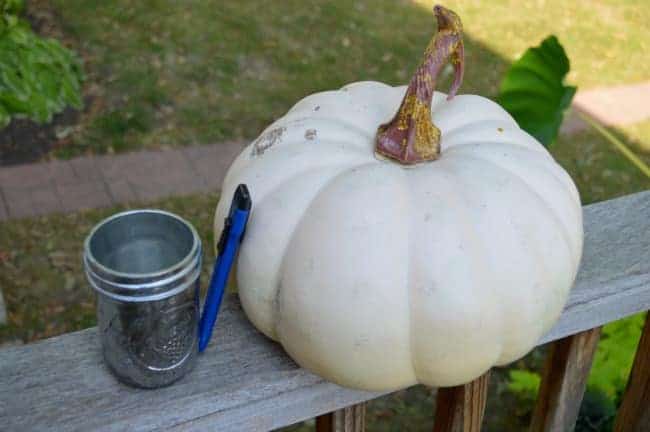 This is one of my favorite fall projects.
I love anything plaid, and blue, for fall so this turned out to be a perfect fall addition to my decor.
Not only was it cute but it was ridiculously cheap because we used Dollar Store pumpkins.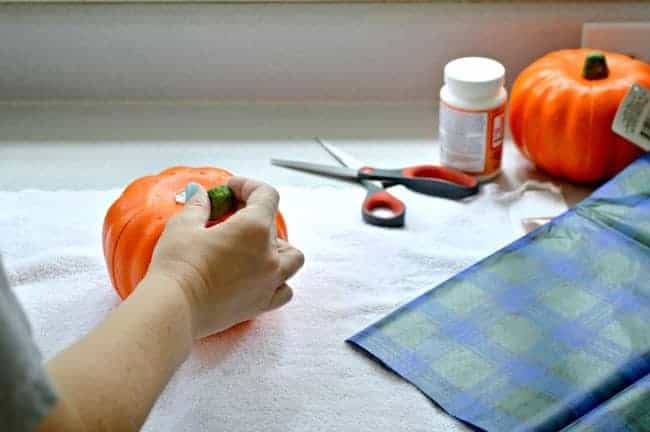 This project was a happy accident and I love how it turned out.
Oh and it didn't cost me a lot to pull it all together (are we seeing a trend here?).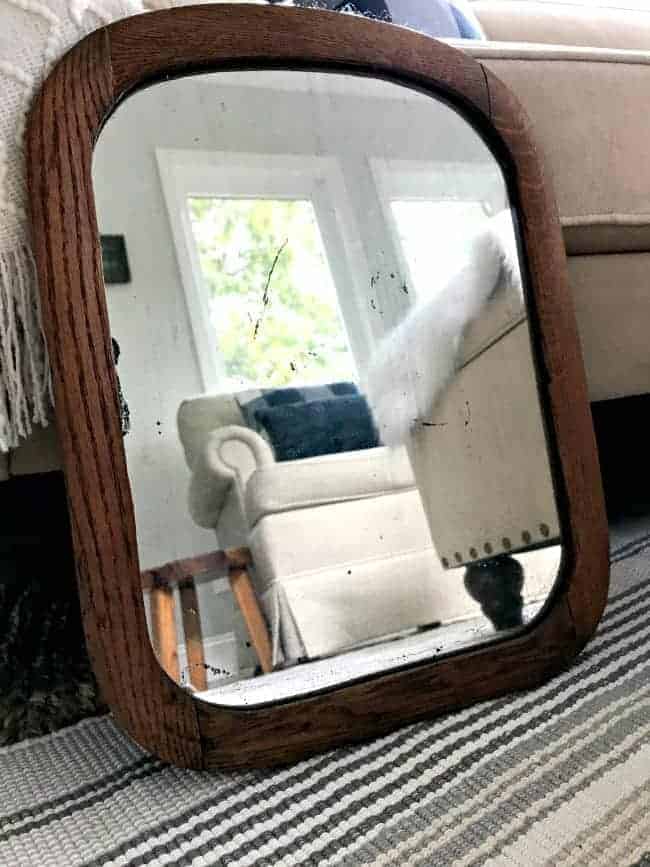 What do you get when you gather some faux mini pumpkins and all of your paint supplies together?
You get some cool, custom-made mini pumpkins.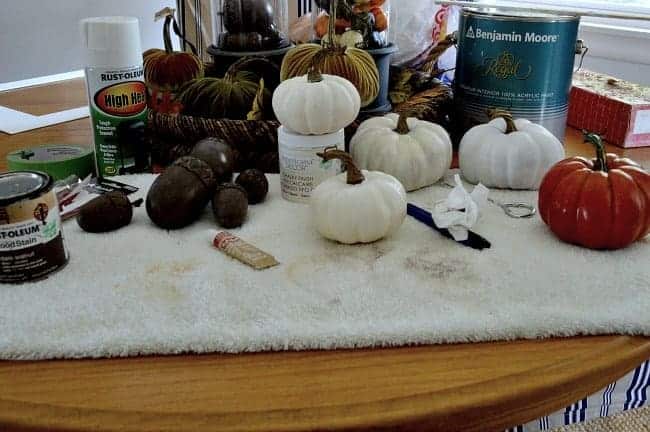 I love to use things found in nature and these birch logs were perfect for this project (and we made them so can use them 2 different ways).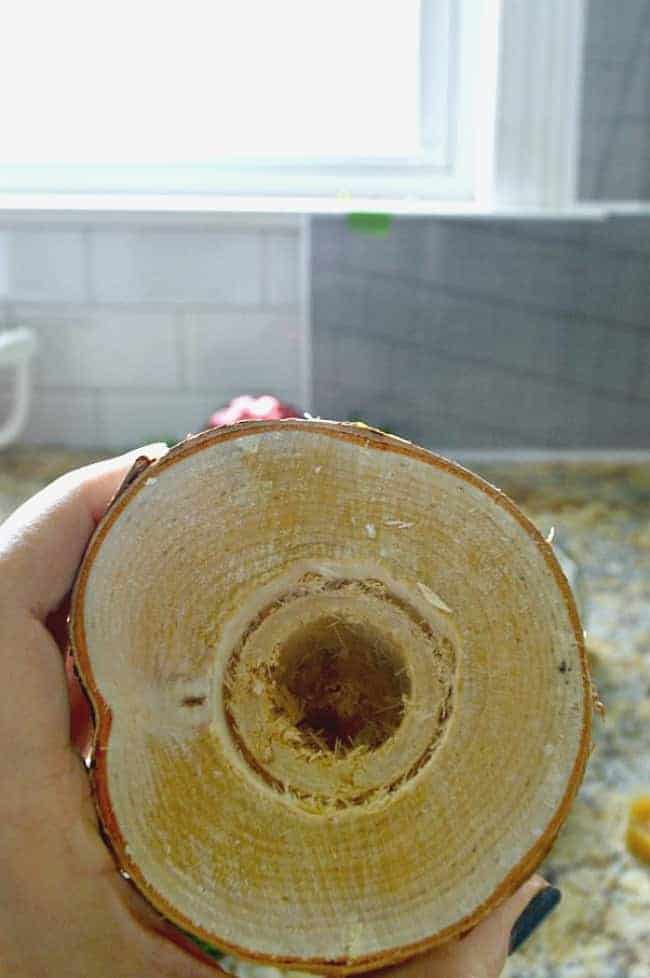 You can also spend zero dollars and go with a few clipped branches from a tree (I've done this several times).
I love free!
Fall decorating isn't about spending a lot of money and decorating every inch of the house.
It's about adding warmth and coziness to your home as the season changes.
So tell me…how do you decorate for fall on a budget?