Easy Fall Centerpiece with a Thrifted Mirror
This post may contain affiliate links, please see our policy for details.
How to make an easy fall centerpiece with an inexpensive thrifted mirror. and mini pumpkins and gourds.
I've already shared my fall home tour but I'm not quite through showing you all my fall decor.
Today I thought I'd share this quick and easy fall centerpiece that I made with a thrifted antique mirror.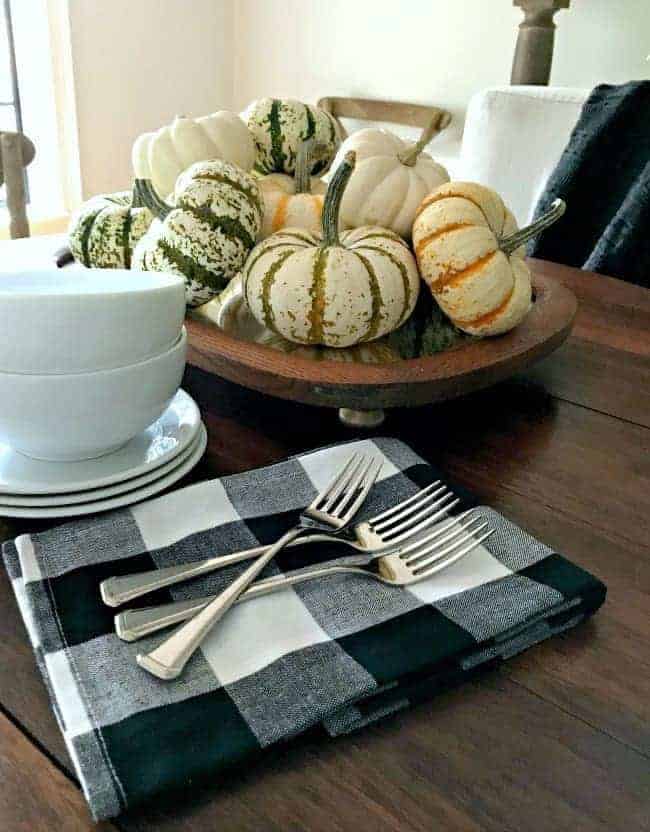 I'd like to tell you that I put hours of thought into this one but…nope. This one just came about by accident.
The hubs took me estate sale(ing) over the weekend and I found this cool antique mirror for just $2.
Love a good deal!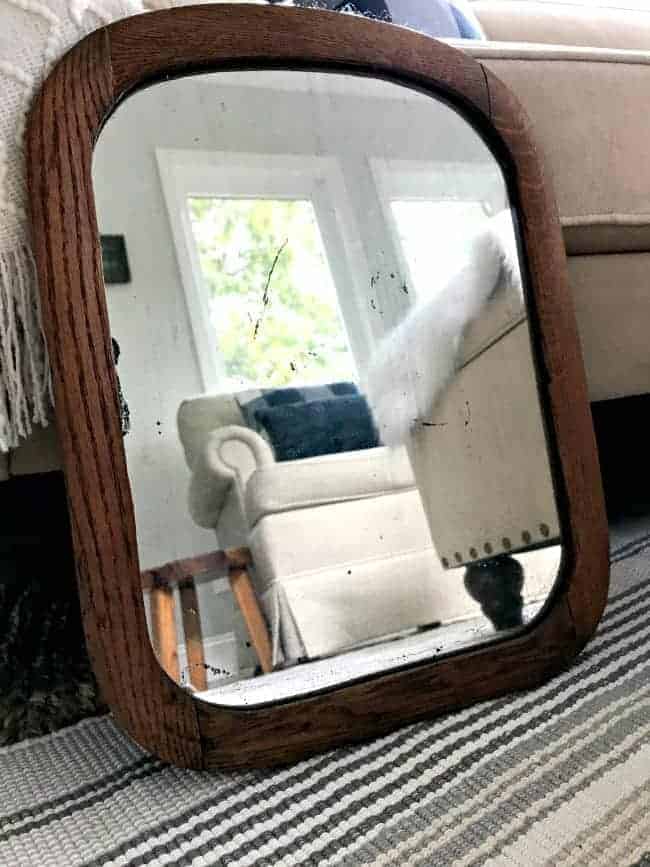 I brought it home and placed it on the kitchen table to keep it safe.
Trying to clean up the kitchen island (a never ending process) I moved all of my pumpkins onto the mirror.
That was all it took. An idea was born…
Supplies for DIY fall centerpiece
old, thrifted mirror
velcro (or glue if you want to make the feet permanent)
I didn't have time for a big project so I decided to tweak the mirror to see if my idea worked.
It did need a little stability to keep it level so I picked up a pack of wood feet (candle cups) from the craft store to make feet (my only purchase).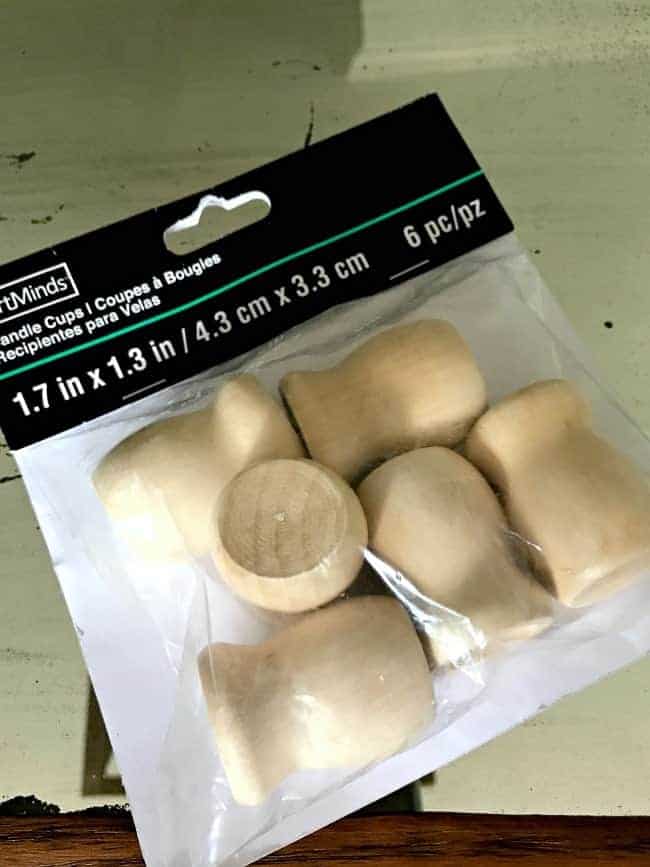 I didn't like the natural color of the "feet", so I used some dark walnut stain I had in my stash.
Not quite the look I was going for either, so I pulled out my gold Rub 'n Buff and…well…rubbed it on.
I loved the aged gold look from the stain and the gold.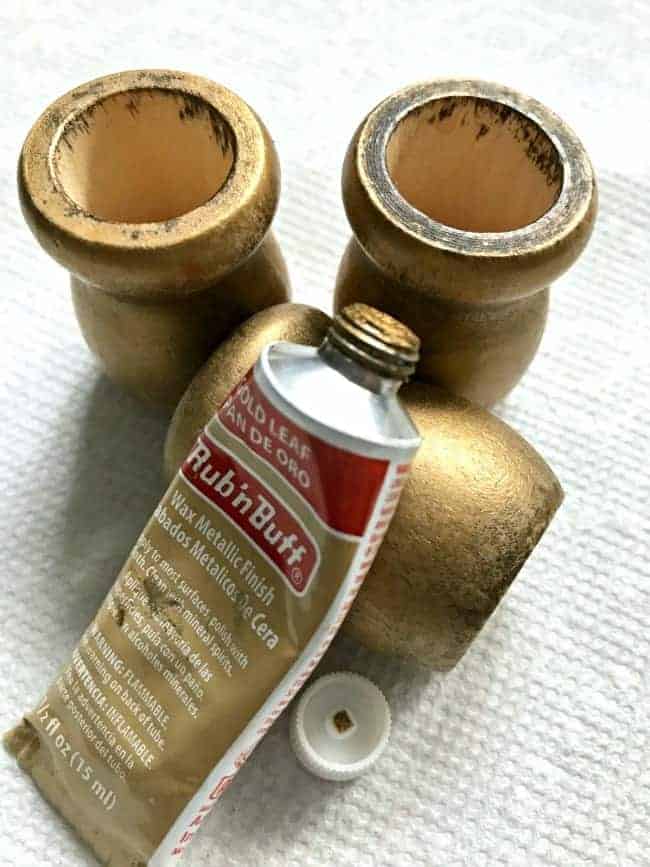 Next I added a small piece of velcro to each "foot".
I'll probably hang the mirror at some point, which is why I bought it, so the legs are only temporary.
I did consider adding handles but decided that they really weren't necessary.
After all, this is supposed to be a quick project. Who needs handles? 😉
The only thing left to do was to arrange the pumpkins. Easy fall table centerpiece in a jiffy, and for just a few dollars.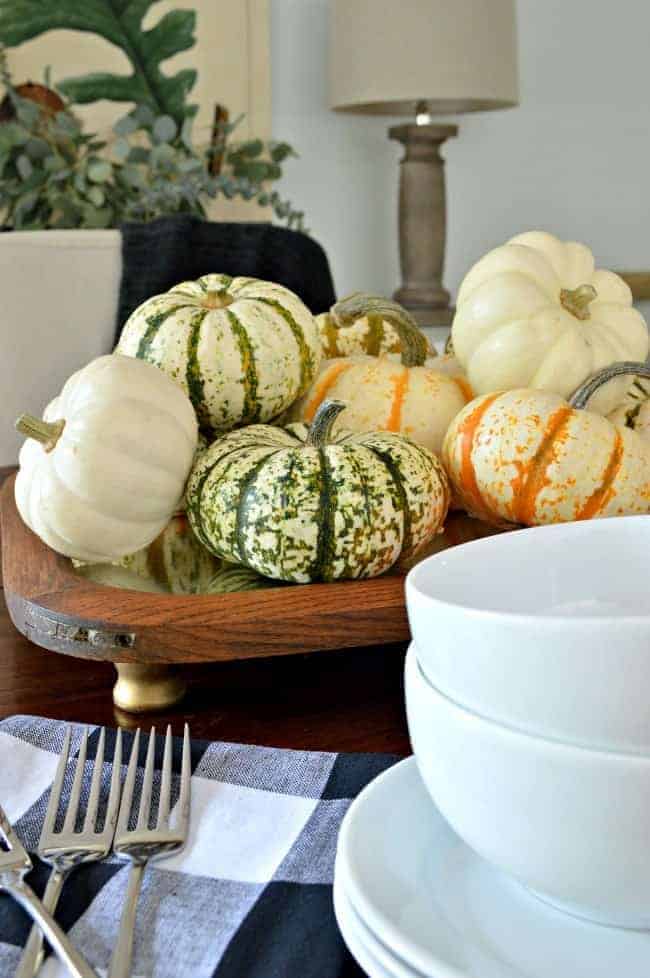 Not something you'll find on everyone's table, but it fits right in here at the cottage.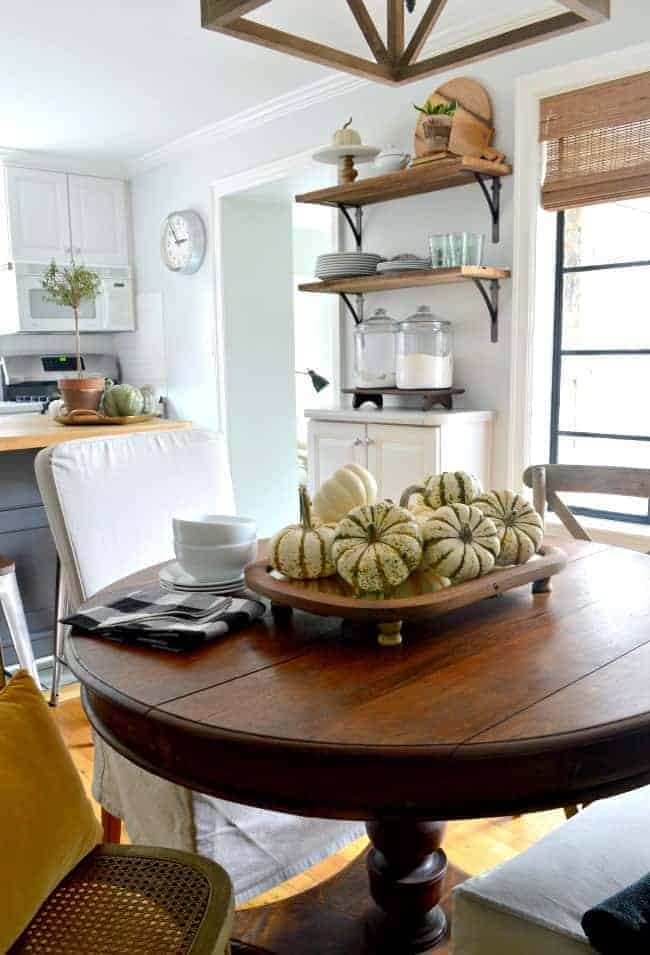 I've been feeling craft lately and also made an easy hoop front door wreath (complete with video!).