Hello and welcome! It's a great day to stop in to Chatfield Court because today is the first day of our fall tour, the Welcome Fall Home Tour. Over the next 4 days, 16 talented bloggers will open up their homes and share ideas and inspiration on how they welcome fall into their own homes. Make sure you read to the end of the post to find the links for today's participants.
There's so much to see today, so grab a cup of coffee and let's get this tour started with our little cottage all dressed for fall. Enjoy!
We just finished phase one of a redo in the sunroom so I had fun adding a few simple fall touches in the newly reconfigured space. I usually decorate with traditional fall colors, adding in a little orange, but decided to try something different this season.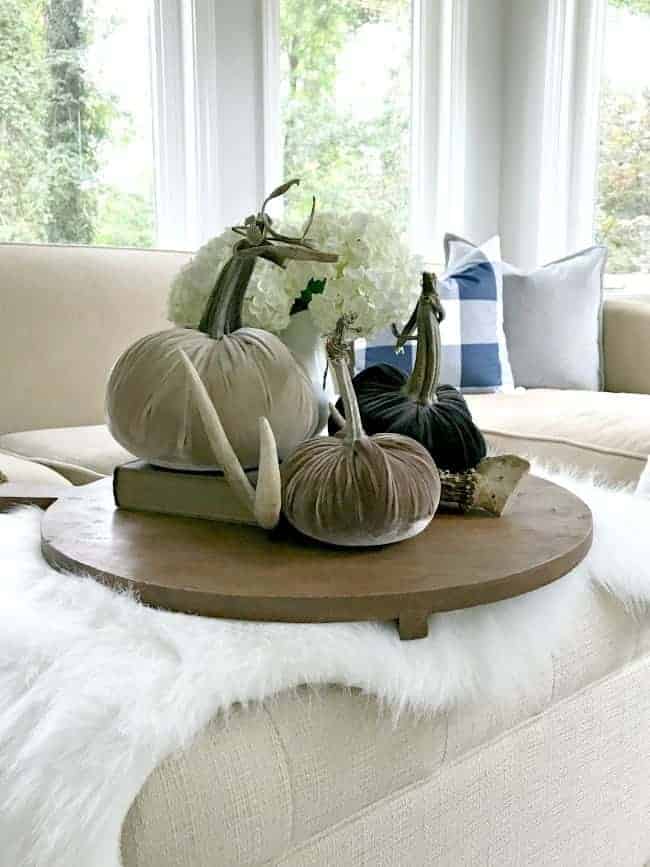 The living room also had a little redo this year (here and here) so it's like I'm decorating a new space. It's amazing what a new paint color and simple curtains can do for a space.
I actually kept it really simple and used most of the same pillow covers that were out all summer. I just added a pop of gold, a cozy throw and some fall flowers and called it done. Super simple.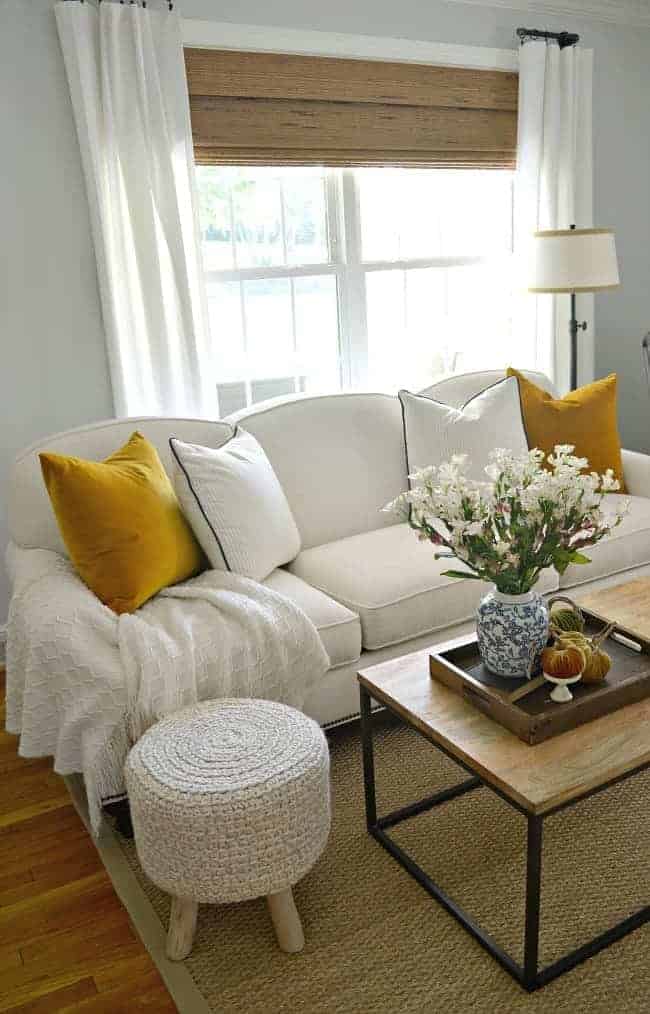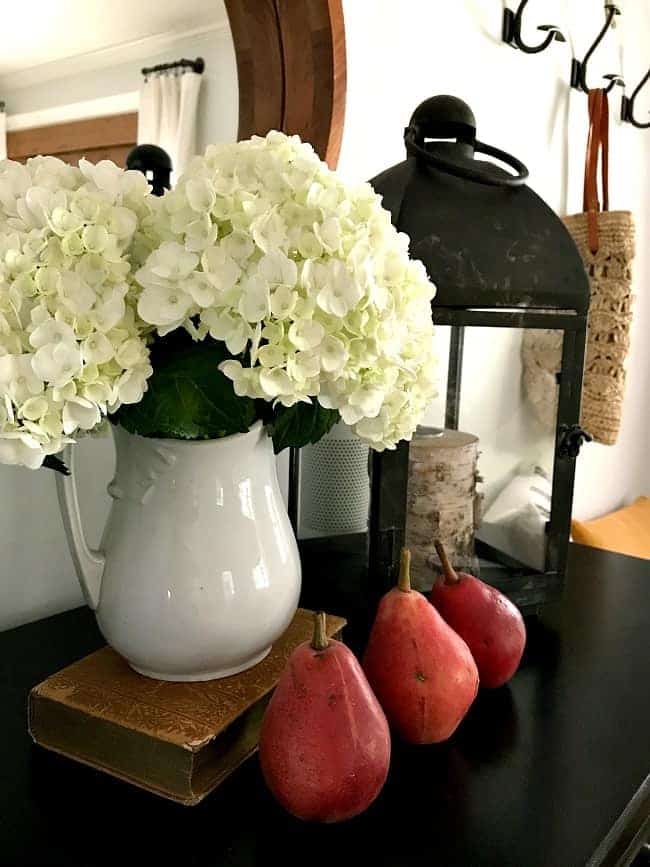 As usual, I added a lot of natural elements. Apples, fresh flowers and even branches from the yard help to add that fall vibe to the cottage. Decorating your home for fall doesn't always have to be about pumpkins.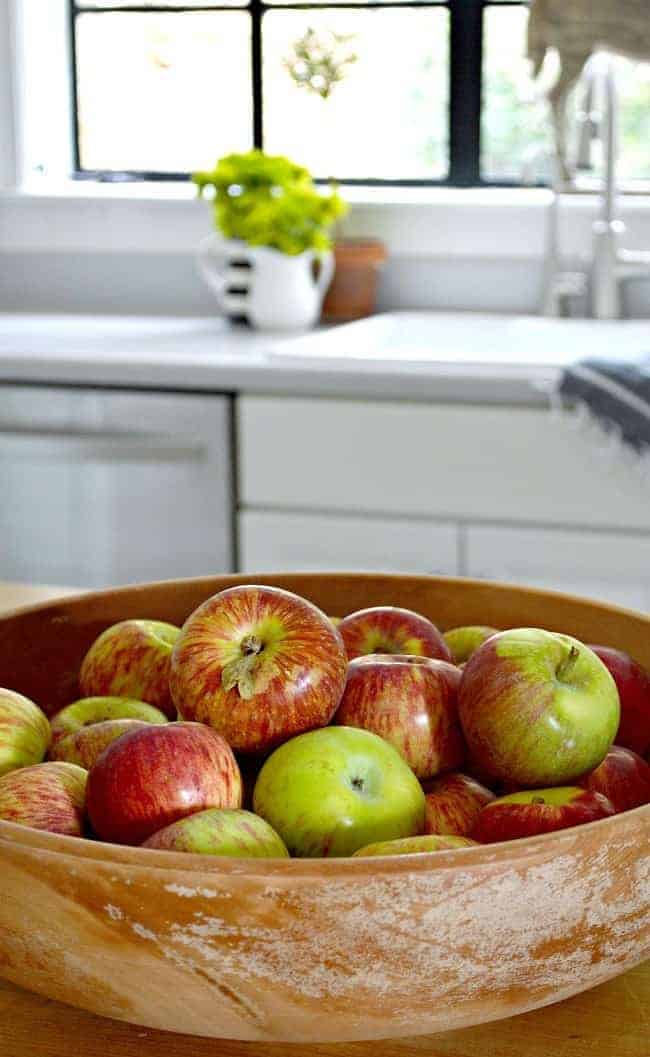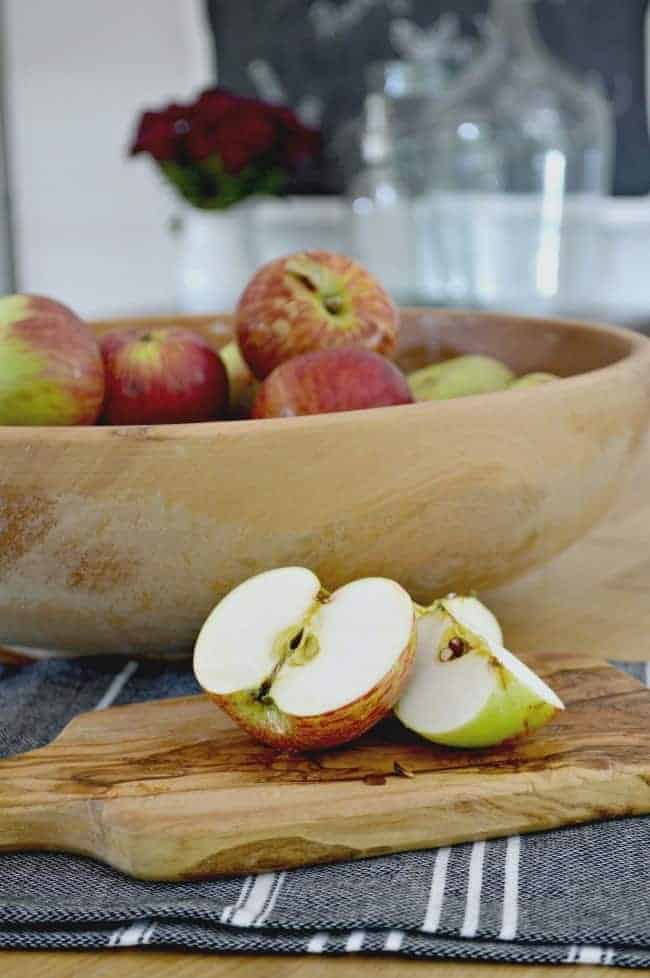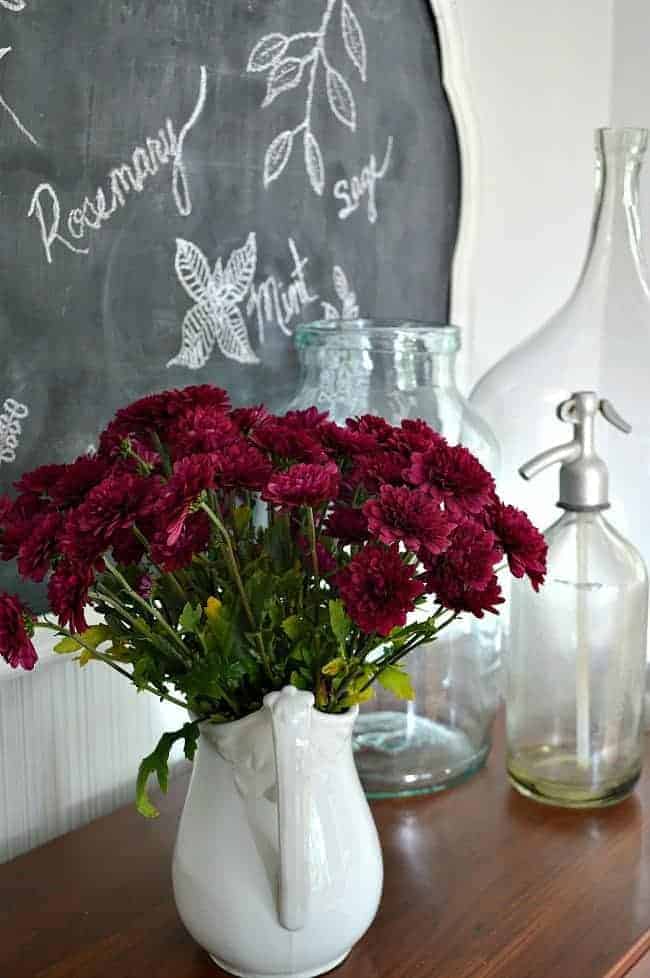 Just like the sunroom and living room, the kitchen and dining are also underwent a makeover since last fall. I'm still loving the black casement windows that I tackled this year. It was a time consuming project but the results are better than I could have imagined.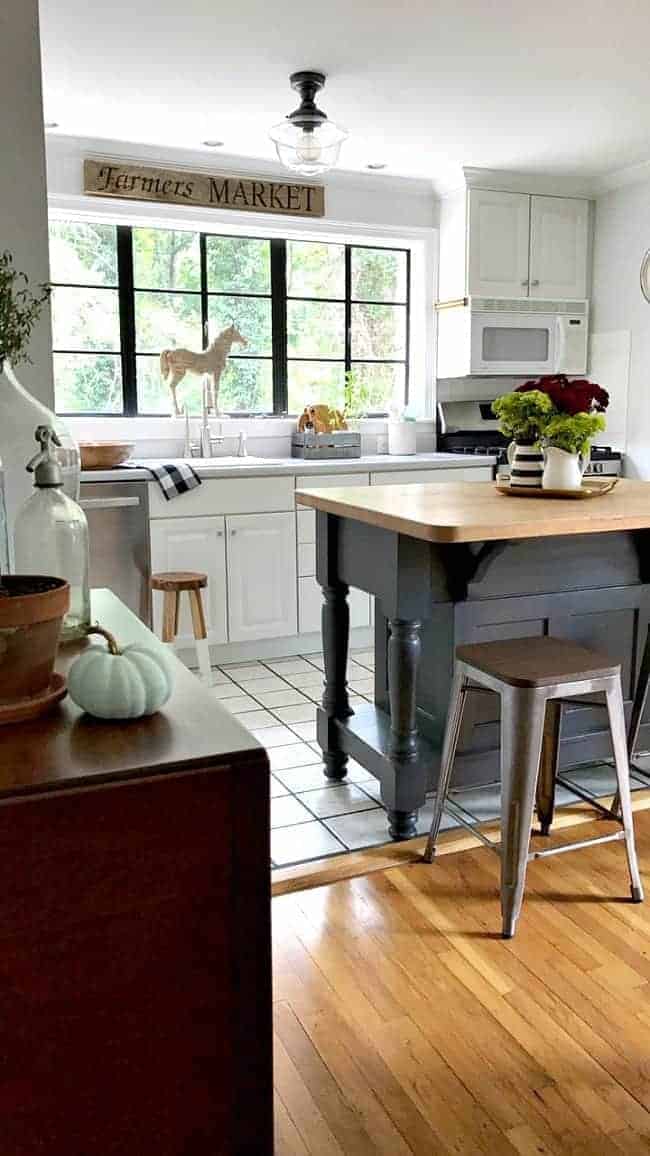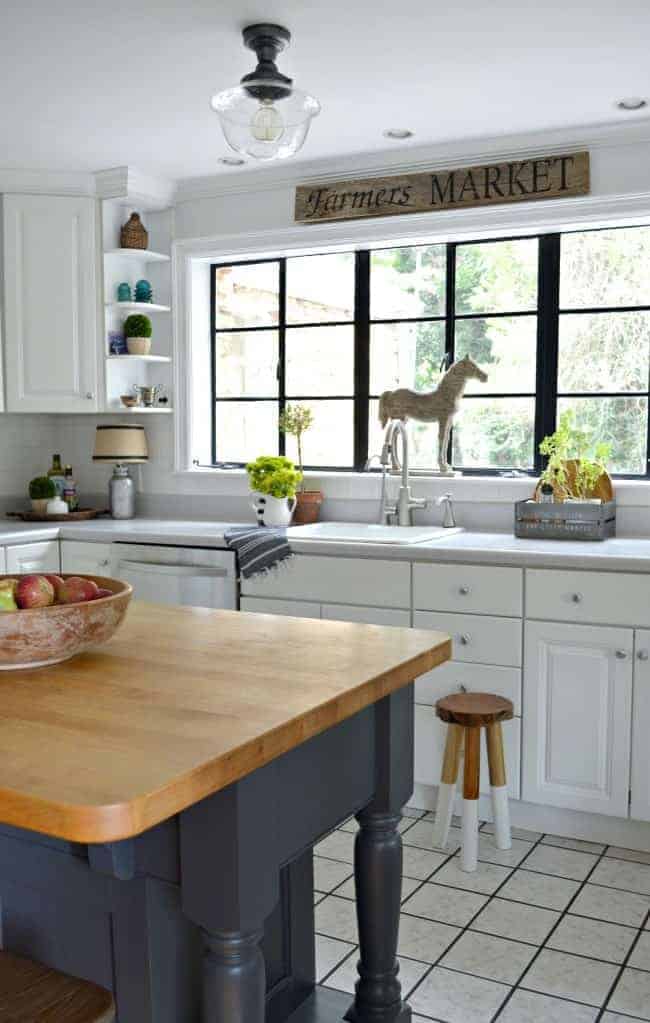 The kitchen/dining area has become my favorite space to decorate. I love to change things around. The hubs doesn't love it but it makes me happy.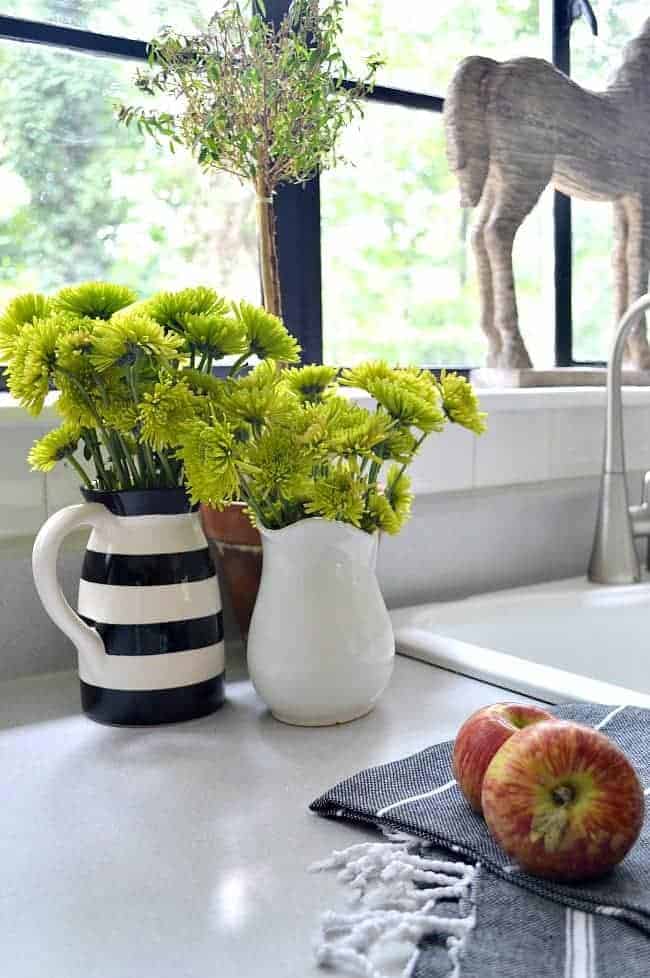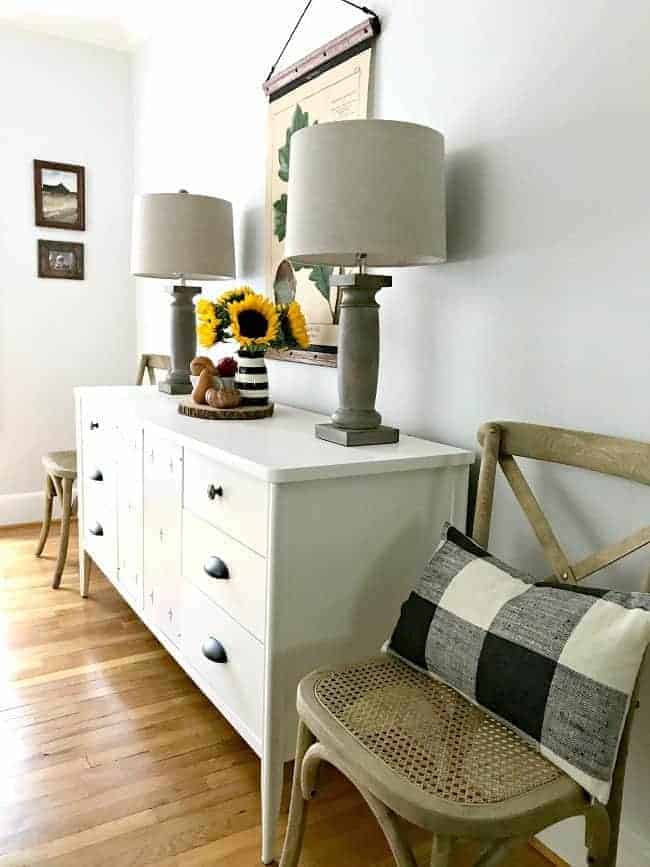 I always switch the bedding when the seasons change but I don't really worry about adding fall touches. This year, though, I decided to add a bit here and there. I recently shared the master bedroom and 5 tips to create a cozy fall bedroom with crisp white sheets, fresh fall flowers and lots of texture with throws, blankets and a knitted stool. We can't do a whole lot in here, it's just so small, but it's just enough to give it that cozy, fall vibe.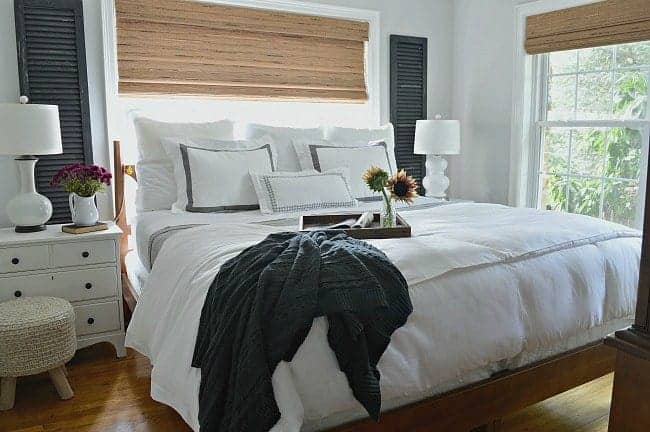 I love how the cottage feels all decorated for fall. In the short time we've been here it's become my favorite season to decorate.
Thanks so much for stopping by and touring our little cottage.
On the tour today:
Monday, October 2

Chatfield Court / Duke Manor Farm / Remodelando la Casa / Honey n Hydrangea