Disclosure: As an Amazon Associate and member of other affiliate programs, I earn from qualifying purchases.
One of my favorite things to do when fall comes around is to create a cozy and welcoming fall porch.
It's not an overly large space, but it is covered and cozy and the perfect spot to enjoy the fall weather.
Instead of just giving you a tour of our favorite place to hang out when the weather turns cool, I thought I'd share my 5 tips for creating a welcoming front porch for the fall season.
1. Add fall color
I usually keep my fall color pallet pretty simple by picking one color and spreading it arounds to a couple of different spots on the porch.
This year I chose yellow with a small touch of burgundy.
Of course I kept my ferns that I got in the spring, because they are still full and pretty.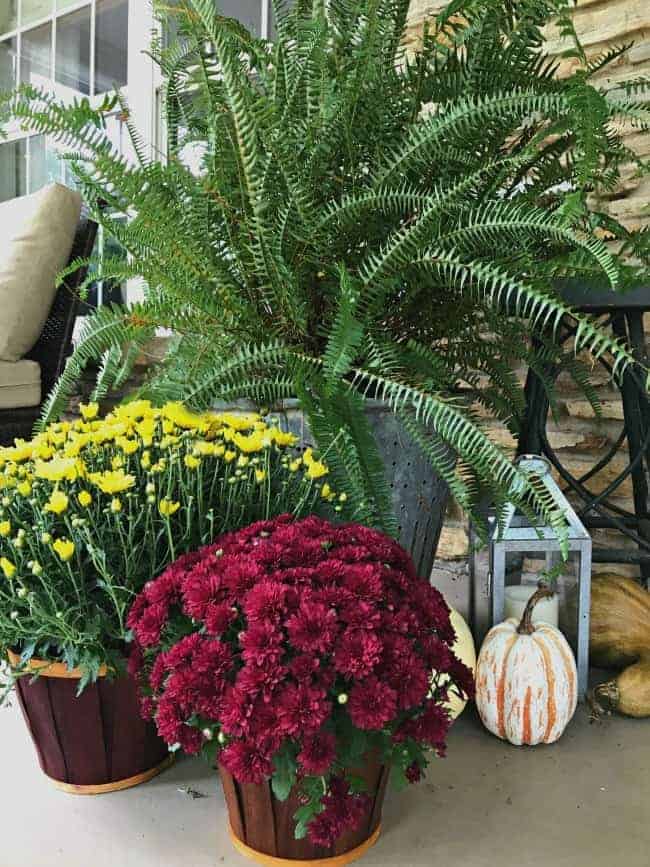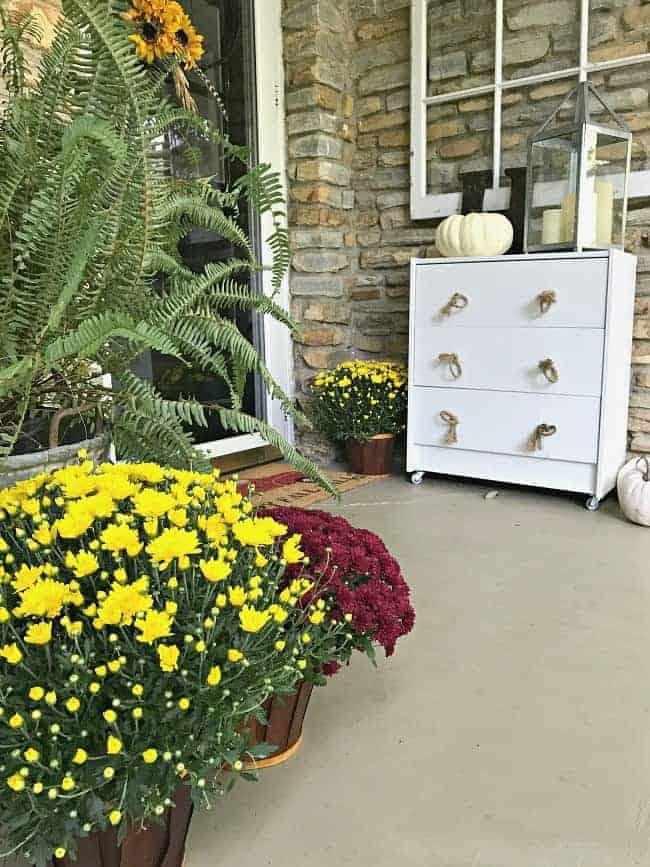 2. Dress your front door
Nothing says welcome like a pretty fall wreath on the front door.
You could always make one and personalize it to your taste, but it doesn't have to be homemade, or complicated.
I made our wreath this year but there have been more than a few times I've used a basket and just added branches of leaves from the trees in my yard.
It's quick, easy and cheap, and adds a bit of fall color to the front door.
Not feeling crafty?
There's plenty of places to pick one up. Not everything needs to be handmade.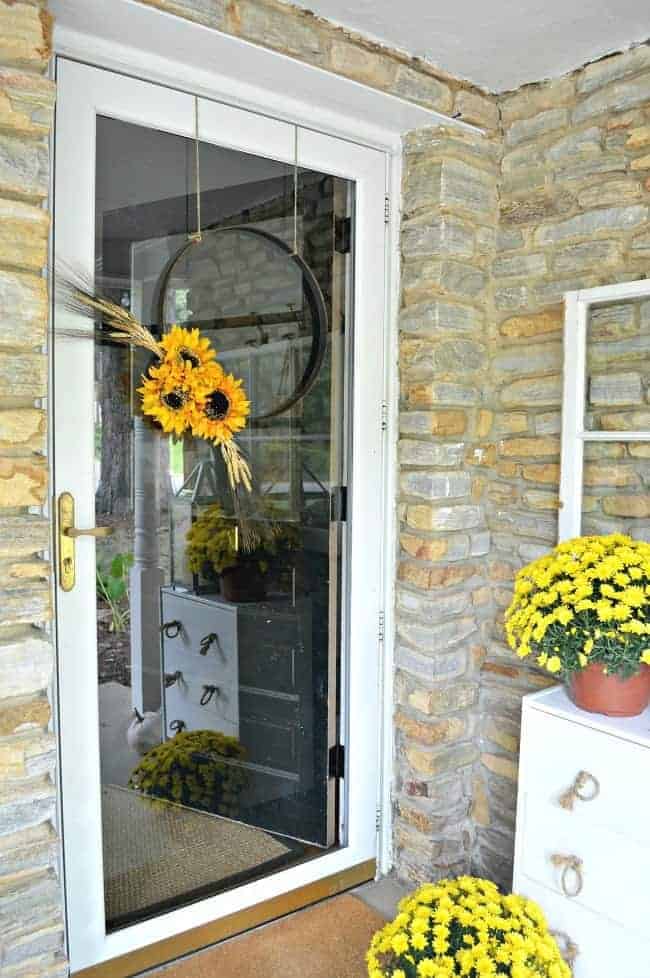 3. Create a cozy spot to sit
Our porch isn't a large space but we are able to accommodate seating for two.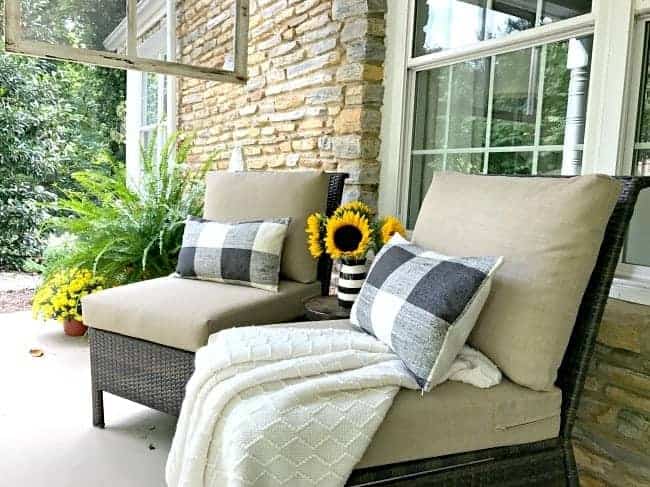 I like to bring a couple of pillows out from inside and a throw for those chilly fall nights.
Even adding fresh flowers or a vase with branches from the yard will add to the cozy feeling.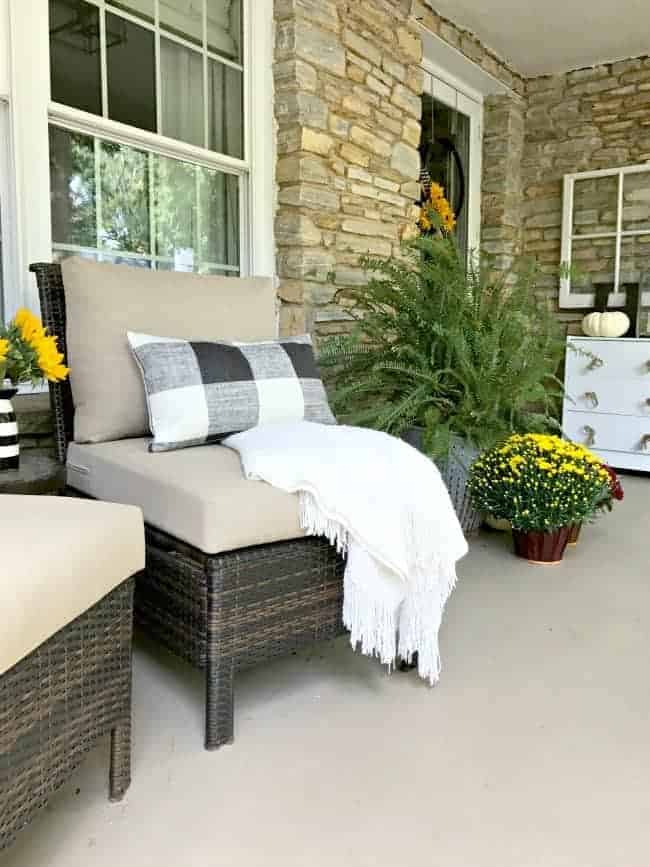 It's our favorite spot to hang out or talk with neighbors when the weather turns cool.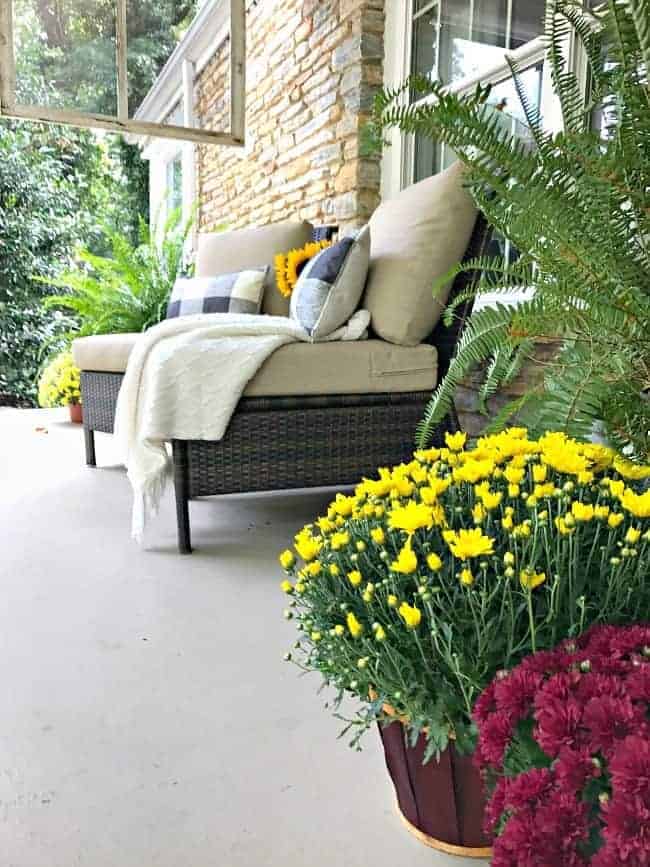 4. It's ok to use faux candlelight and pumpkins
I'm all about using the real deal to decorate but sometimes it just makes sense to use faux.
For instance, I love to see candles flickering at night on our front porch.
When we're outside enjoying the space I light real candles but when we're not, faux does the trick.
You get the same effect without the worry that the house will burn down. I feel the same way about using faux pumpkins.
Fall stretches through several weeks and it's still warm in North Carolina.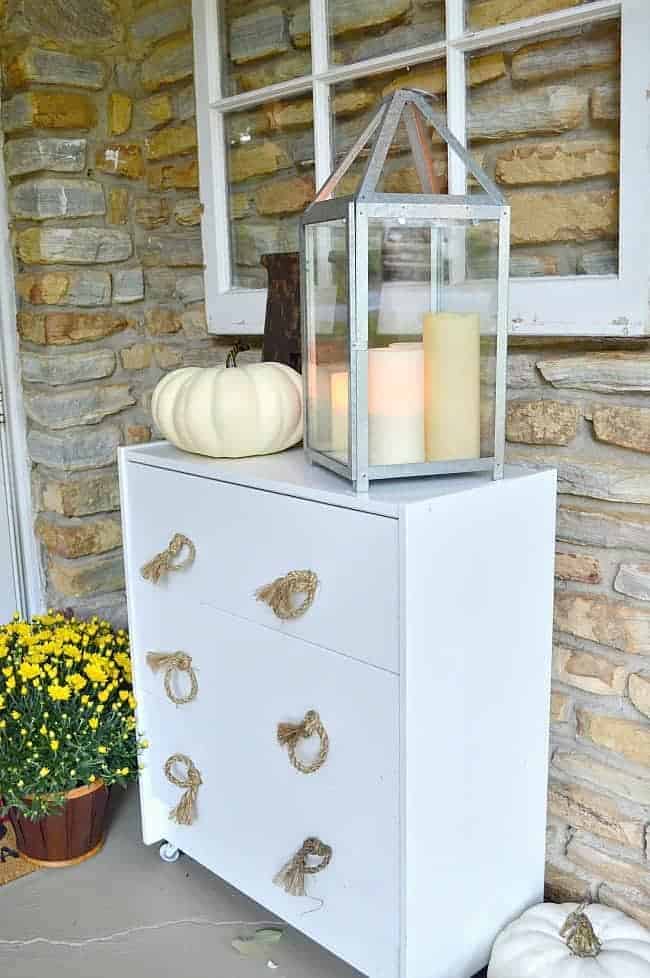 There's no way real pumpkins are going to hold up so I pull out the faux.
I usually buy a big pumpkin right before Halloween, but that's it.
5. Keep it simple
Creating a welcoming fall porch doesn't have to be complicated or expensive.
With the exception of the 3 mums and 3 sunflowers, everything I used to decorate the porch this year I already had.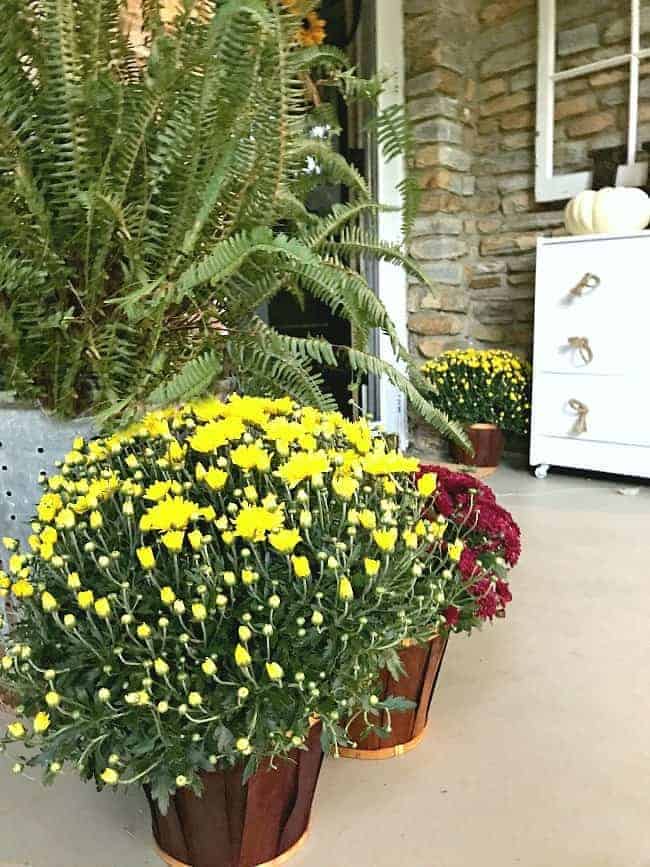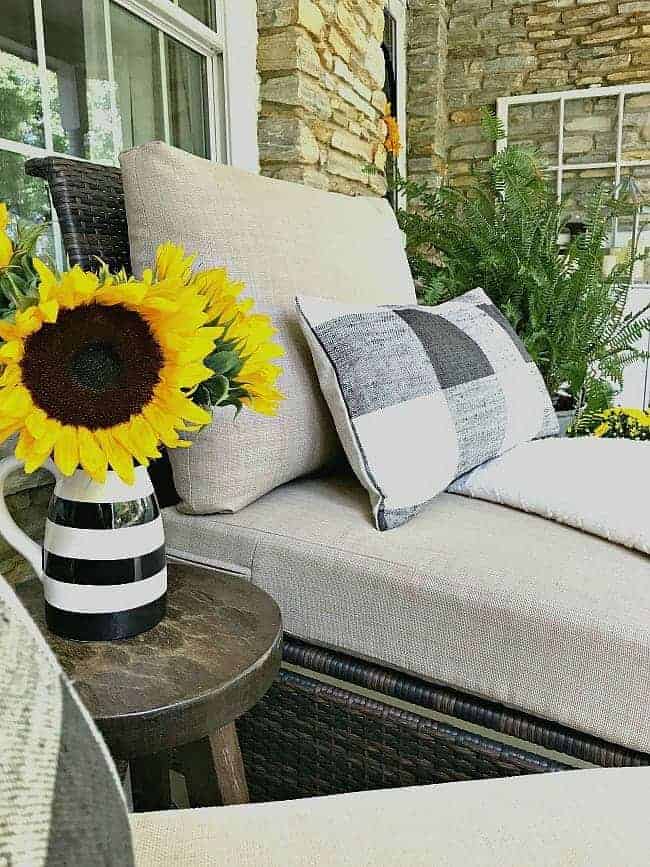 I'm so ready to enjoy our little fall front porch.
The mosquitoes eat me alive as soon as I walk out the door so I haven't been able to enjoy the porch all summer long.
I have a feeling that we'll make up for it during the next several weeks. 😉
How do you decorate your porch for fall? Any tips to add to the list?
Check out more of my fall decor ideas