Disclosure: As an Amazon Associate and member of other affiliate programs, I earn from qualifying purchases.
Front porch fall decor ideas.
Fall is in full swing which means the front porch has gone under a little transformation (actually a couple of transformations). I haven't done a lot of decorating but I did attempt a fall tablescape (a rare occurrence in our house) and glammed up some faux pumpkins. Today we're moving outside to the front porch (where it was 90º yesterday).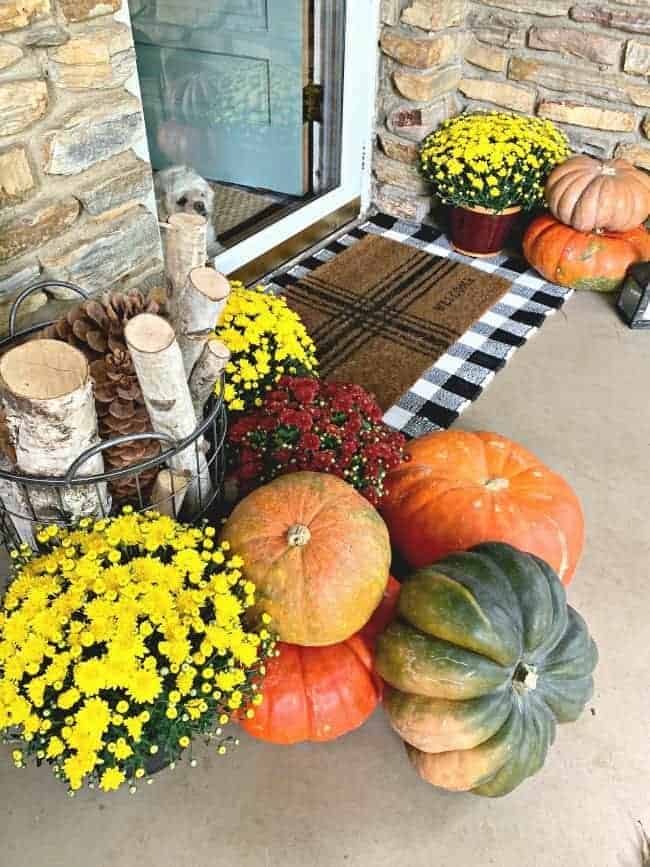 Today I'm joining in with Kendra, Joy in Our Home, for her annual Fall Festival Blog Hop. 25 awesome bloggers have been sharing their fall homes, as well as recipes, all week long so there's plenty of fall inspiration to check out.
If you're new to Chatfield Court, and even if you're not, thanks for stopping by! I'm so excited to share my fall front porch with you today!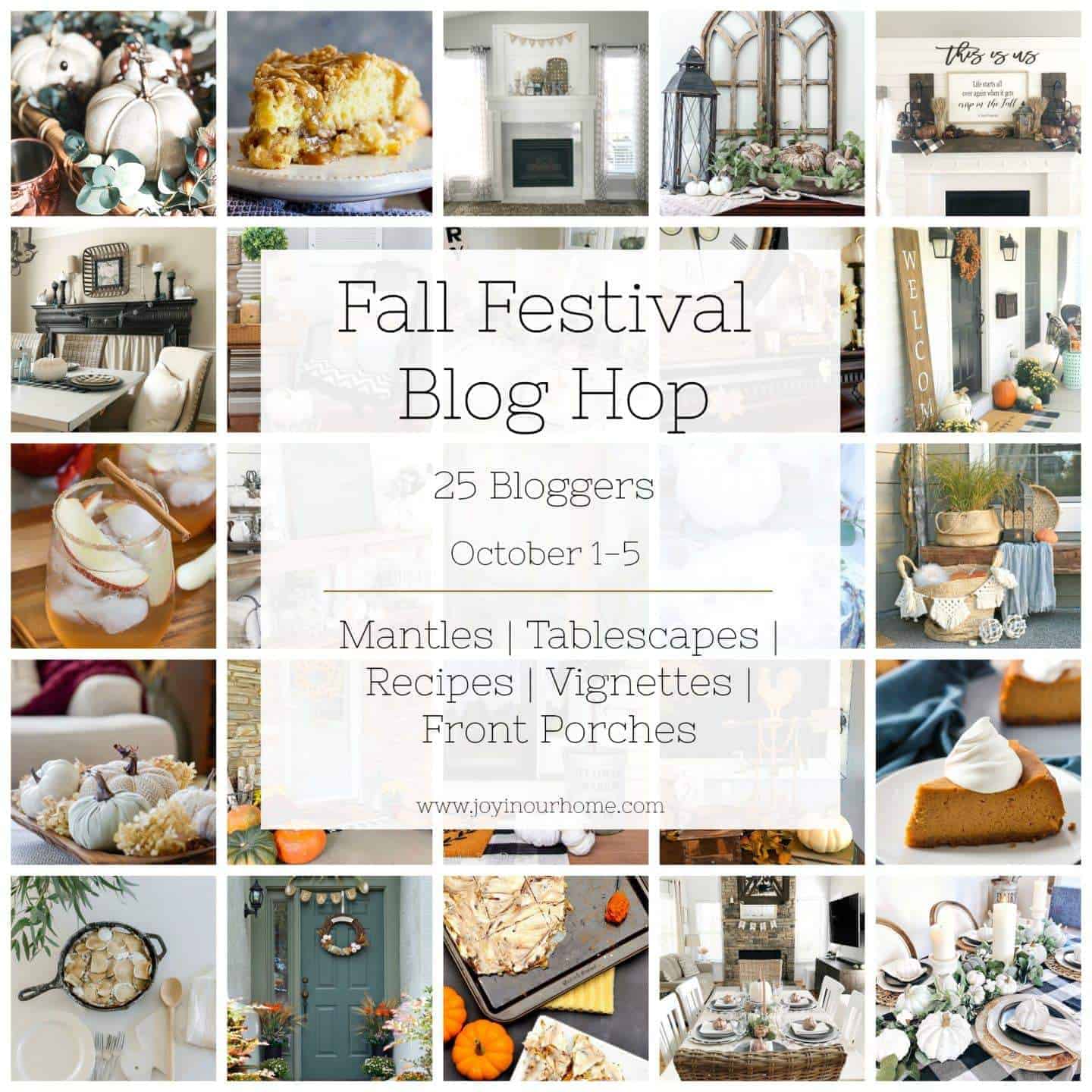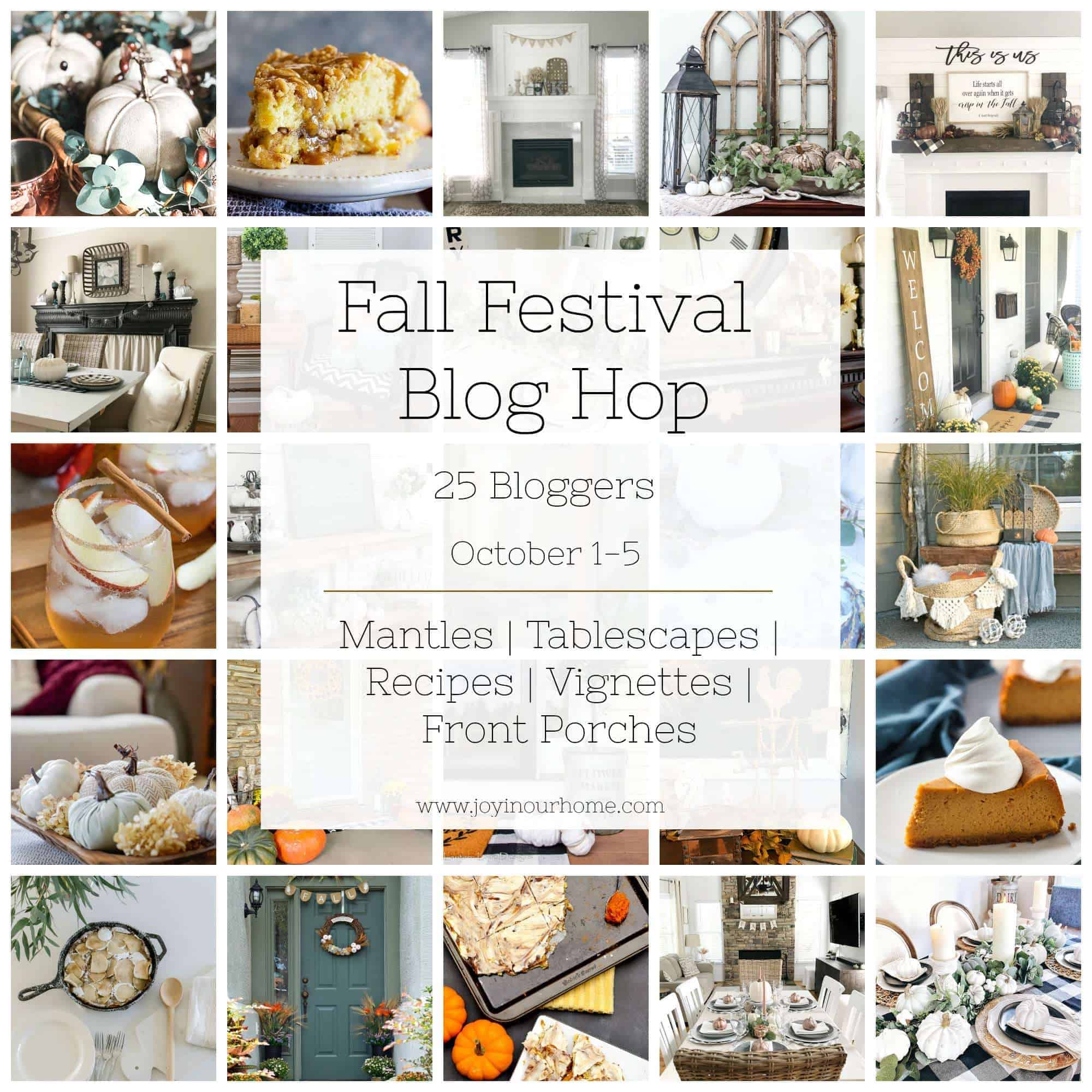 I've been dragging my feet and not wanting to decorate for fall this year but once I got started on the front porch, it was hard to stop. I actually ended up changing things around after I had everything set up and photographed.
Yes, I'm crazy like that. Maybe it's the heat.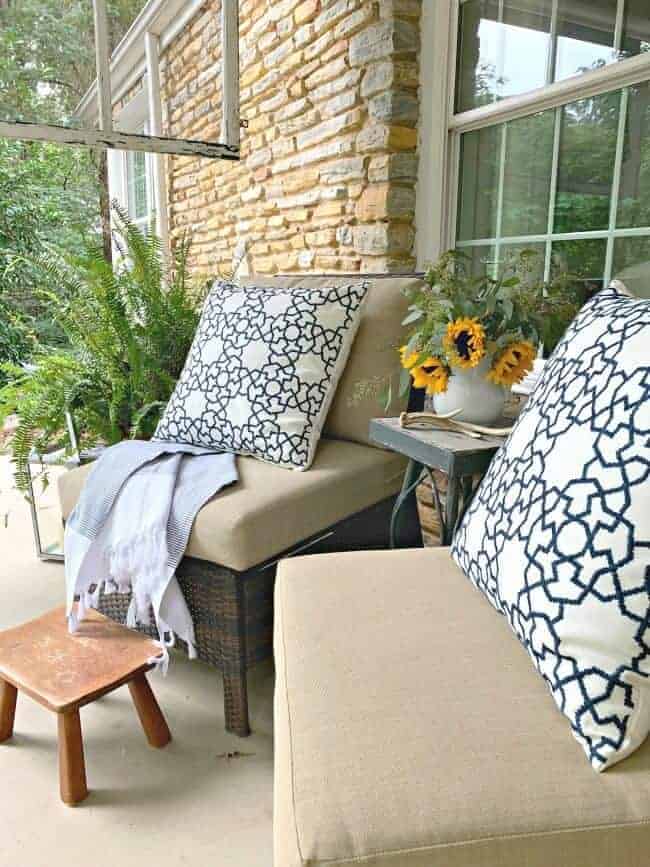 I still have some of the same things out here that I had out all summer, like the pillows and the throw. The biggest change is the addition of all of the pumpkins and mums.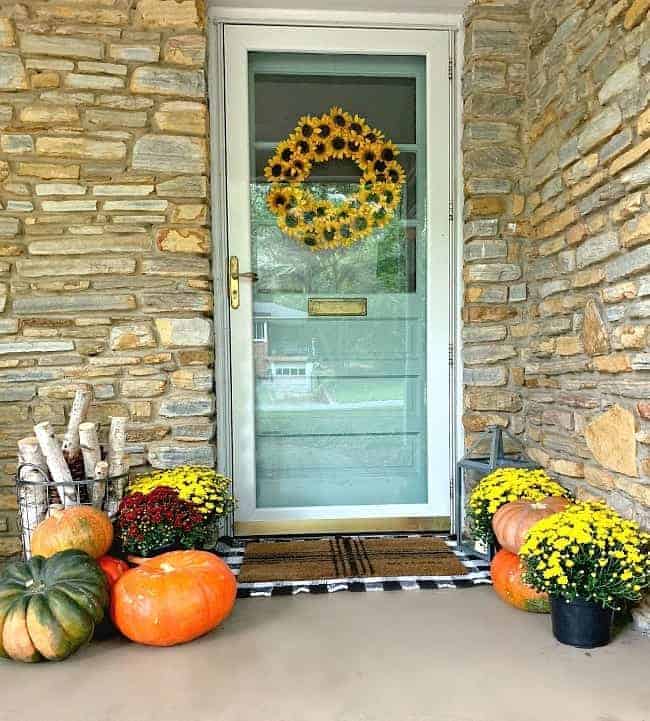 It's hard to say how long they'll last in this hot weather we're having but they look good right now. I think my mums lasted all of 3 weeks last year so this year I just picked up 4 small ones.
How can you resist all of the pretty pumpkins that you can find in stores and farmer's markets now. Not only can you find the traditional orange but there's so many other colors available, including beautiful greens and blush colored pumpkins.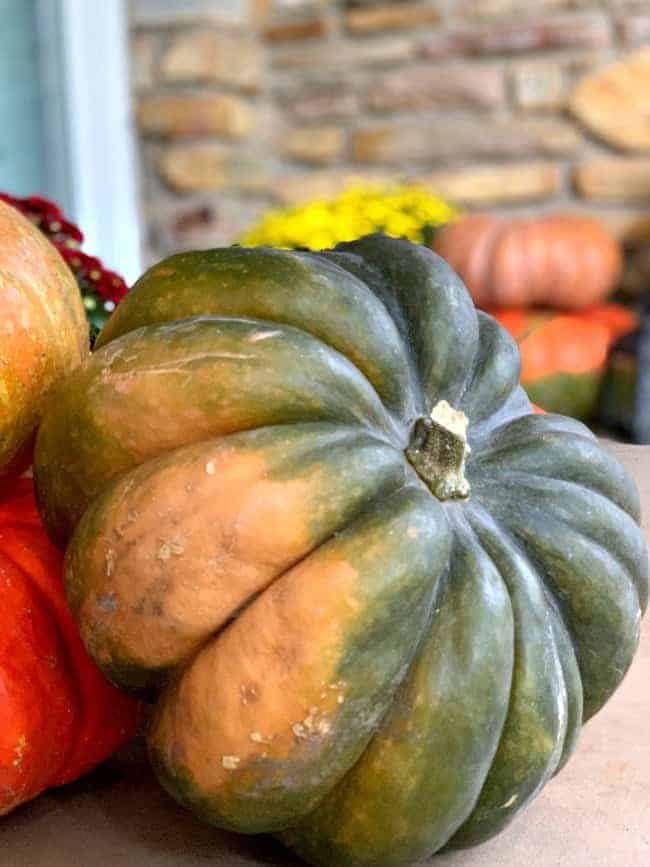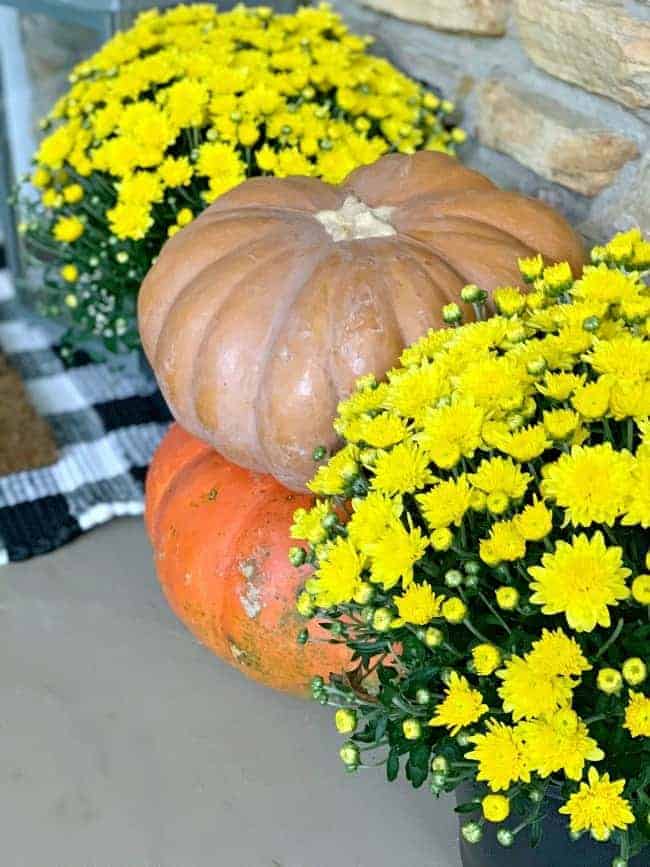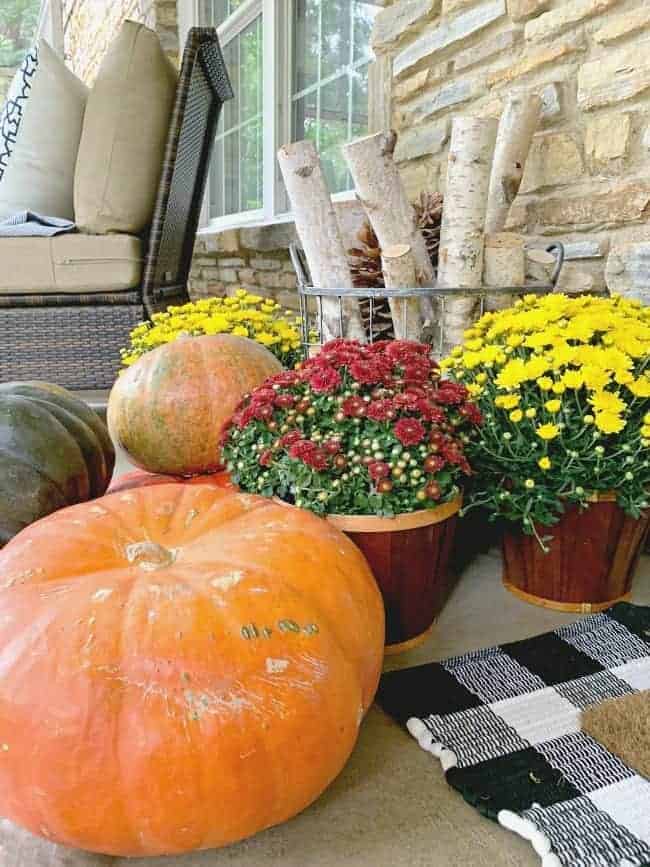 Of course I had to have sunflowers out here. I love to see them around the cottage in the fall. Actually, I love to see them anytime of year but they always say fall to me.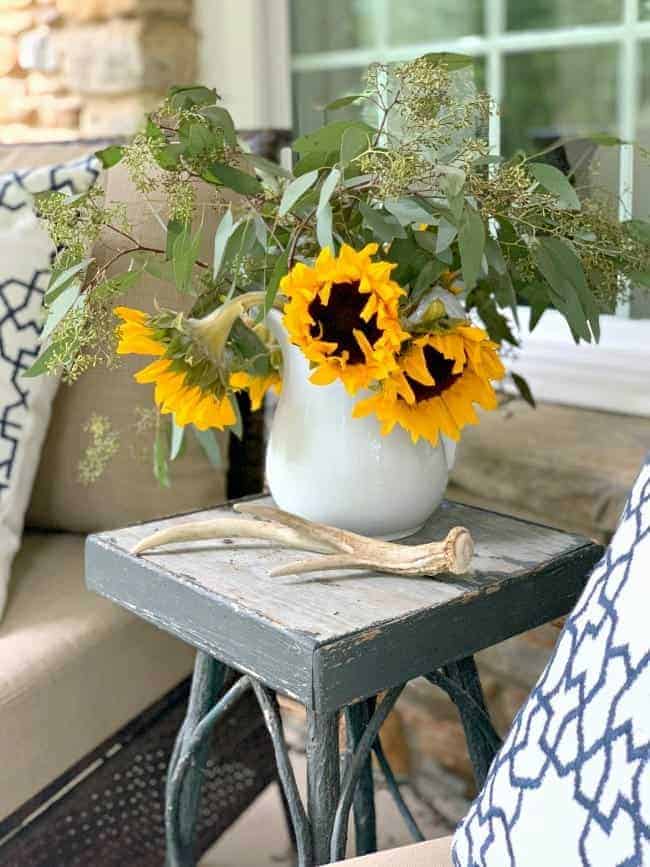 I made my sunflower wreath in the beginning of the summer and I was going to switch it out but decided to save some time, and money, and kept it out.
So, my first arrangement was with the pumpkins and mums on either side of the door.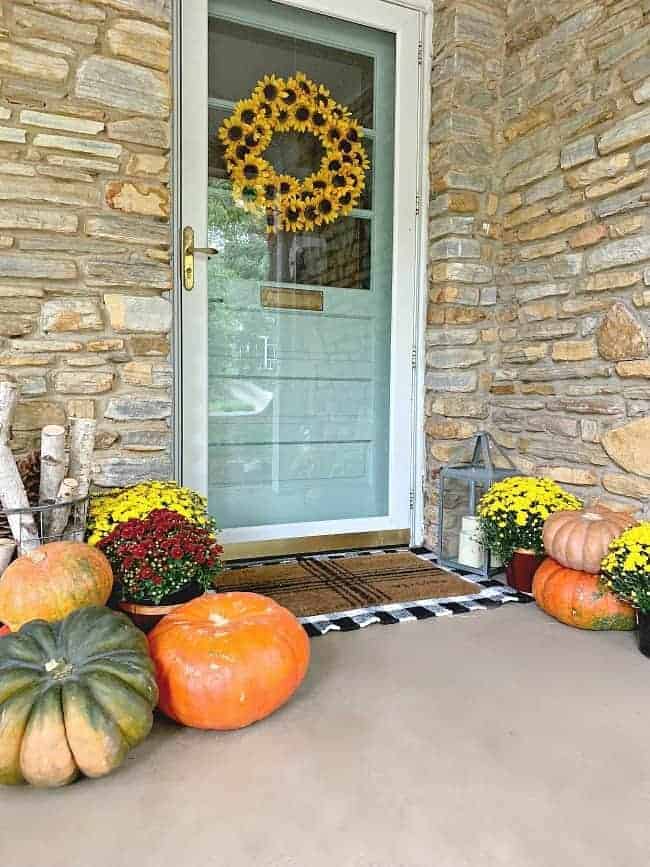 Then I started rearranging and ended up planting the mums in my planter and bringing that back in. This arrangement is better for getting in and out of the door.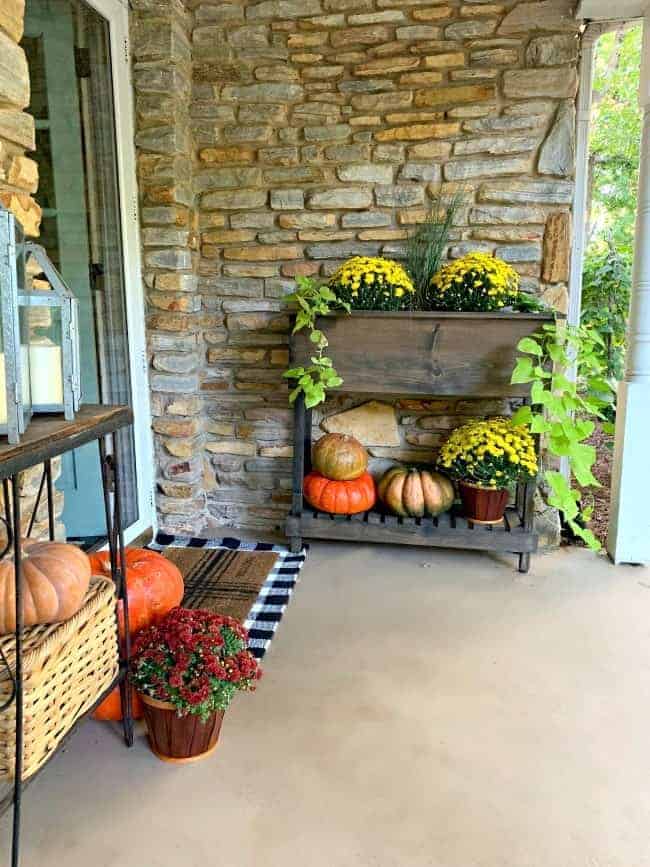 I love this too. Now if I can convince the hubs to help me switch out that ugly storm door for the beautiful wood one I have in my door stash, we'd be all set.
Sigh...maybe next fall.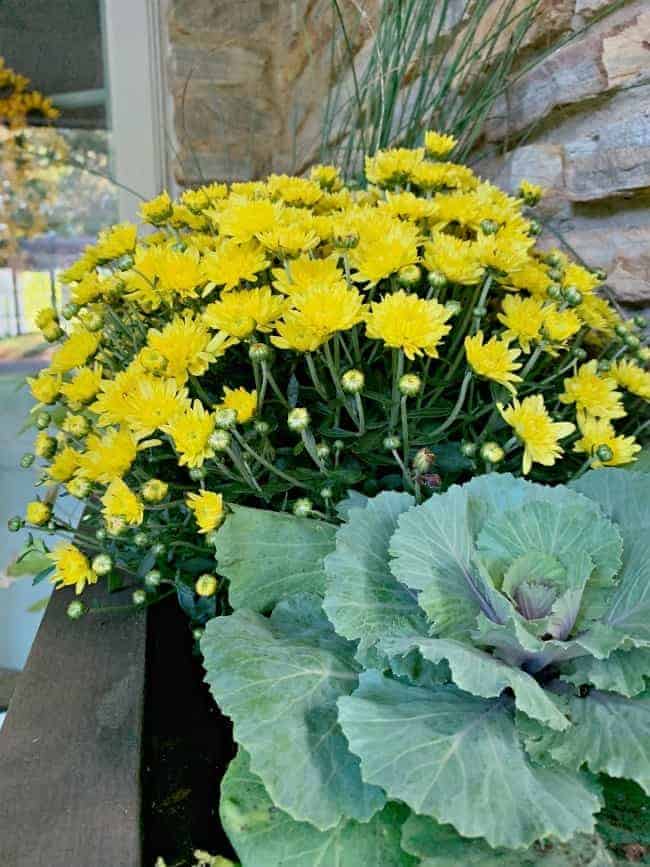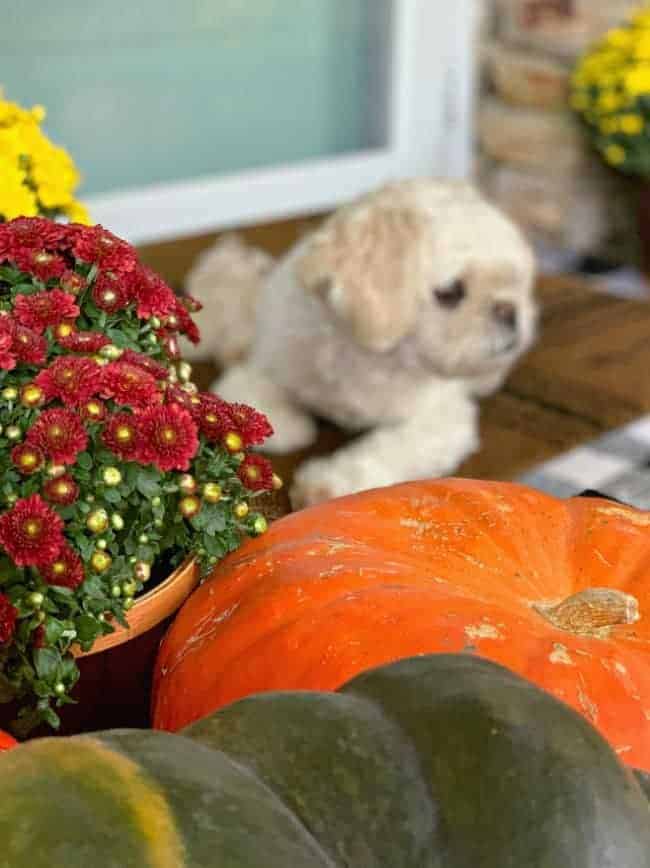 Thanks for stopping by our fall front porch.
There's a ton of fall inspiration from earlier this week so don't forget to check it out.