DIY Sunflower Wreath (in Under 30 Minutes)
*As an Amazon Associate and member of other affiliate programs, I earn from qualifying purchases.
How to make a DIY sunflower wreath in under 30 minutes with faux sunflowers and a grapevine wreath form.
I wasn't going to make a wreath for the summer but my bare front door was calling out for something…anything.
Instead of sticking a few flowers in my go-to hanging basket, I decided to add some sunflowers to a grapevine wreath.
I actually took this idea from my spring tulip wreath, that I made a few months ago, and tweaked it a bit.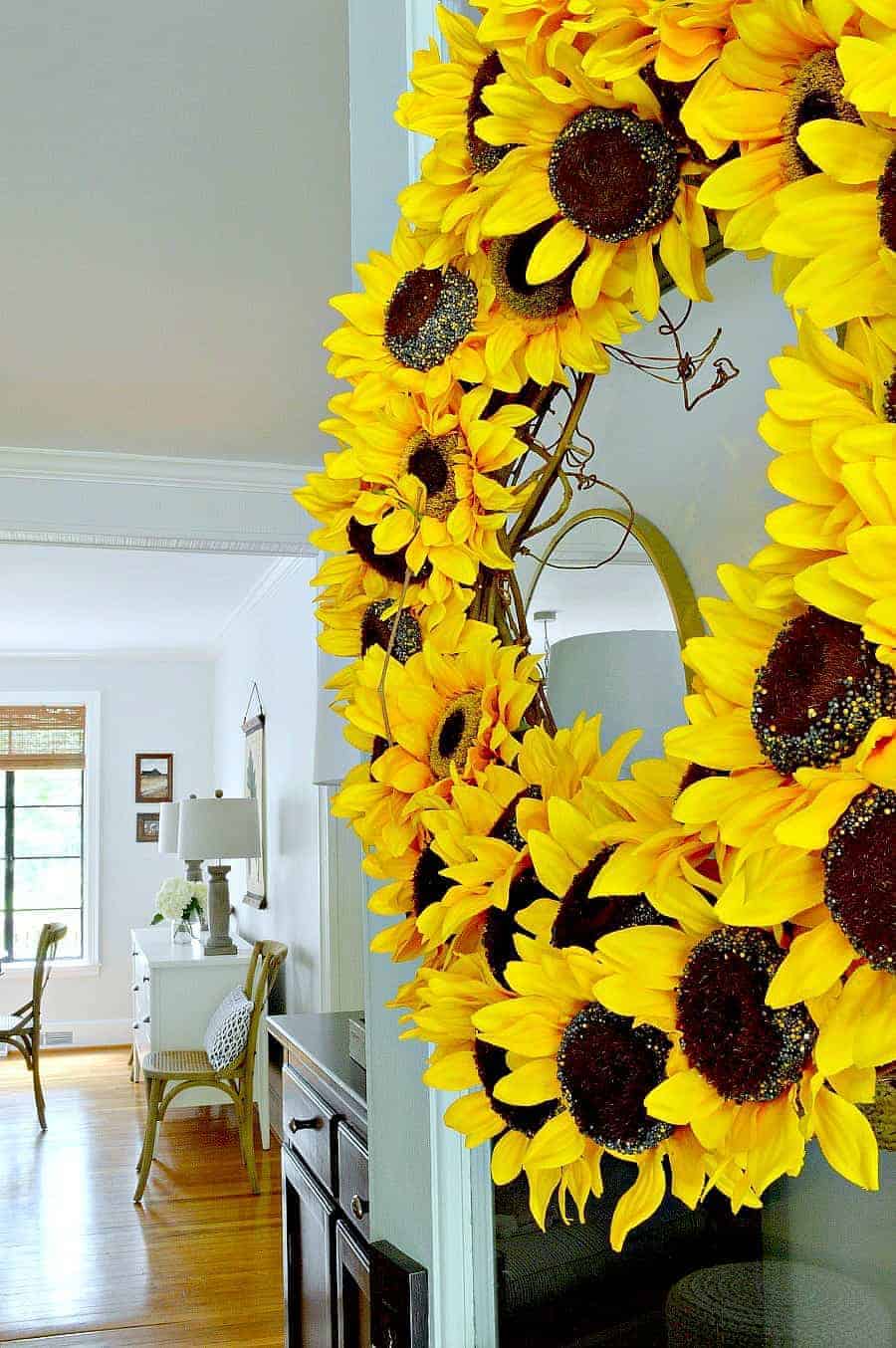 Remember that one? It was big and bold and all kinds of pink.
The hubs wasn't crazy about it but I loved it.
Just like the tulip wreath, I wanted this to be quick and simple.
So, in order to do that I used just a few supplies..sunflowers and a grapevine wreath.
That's it!
What do you need to make a sunflower wreath?
Really, this is one of the quickest and easiest sunflower wreath DIY crafts ever, even easier than my fall hoop wreath with sunflowers.
Perfect for a spring or summer front door, or with your fall decor.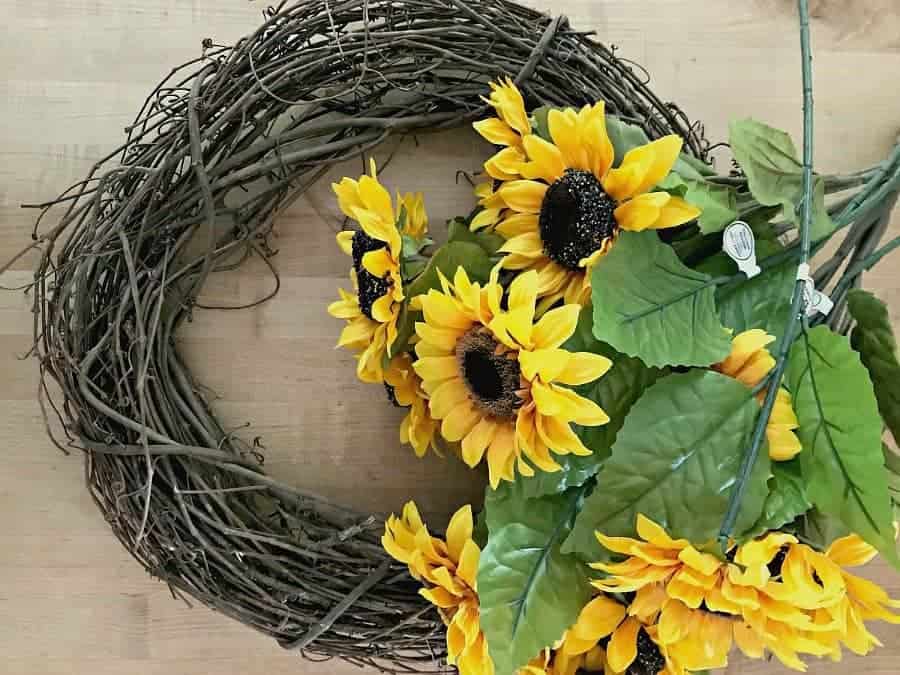 How to make a sunflower wreath
The first step was to use wire cutters to cut most of the stem off each sunflower.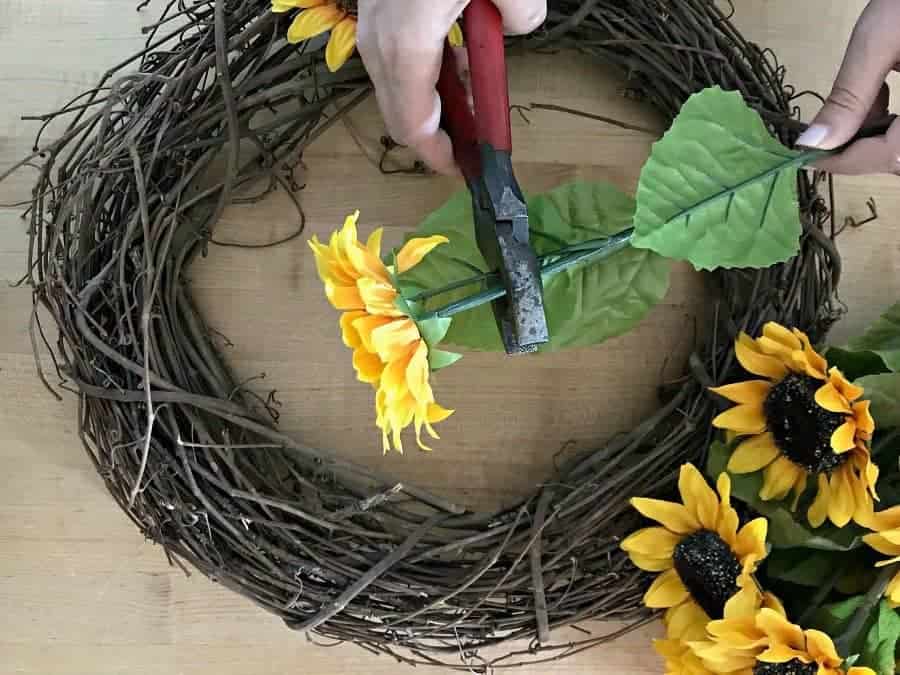 The idea was to leave enough so that I could push them through the grapevine wreath and bend them over (about 6″).
You can use the wire cutters to bend the stems if you need to.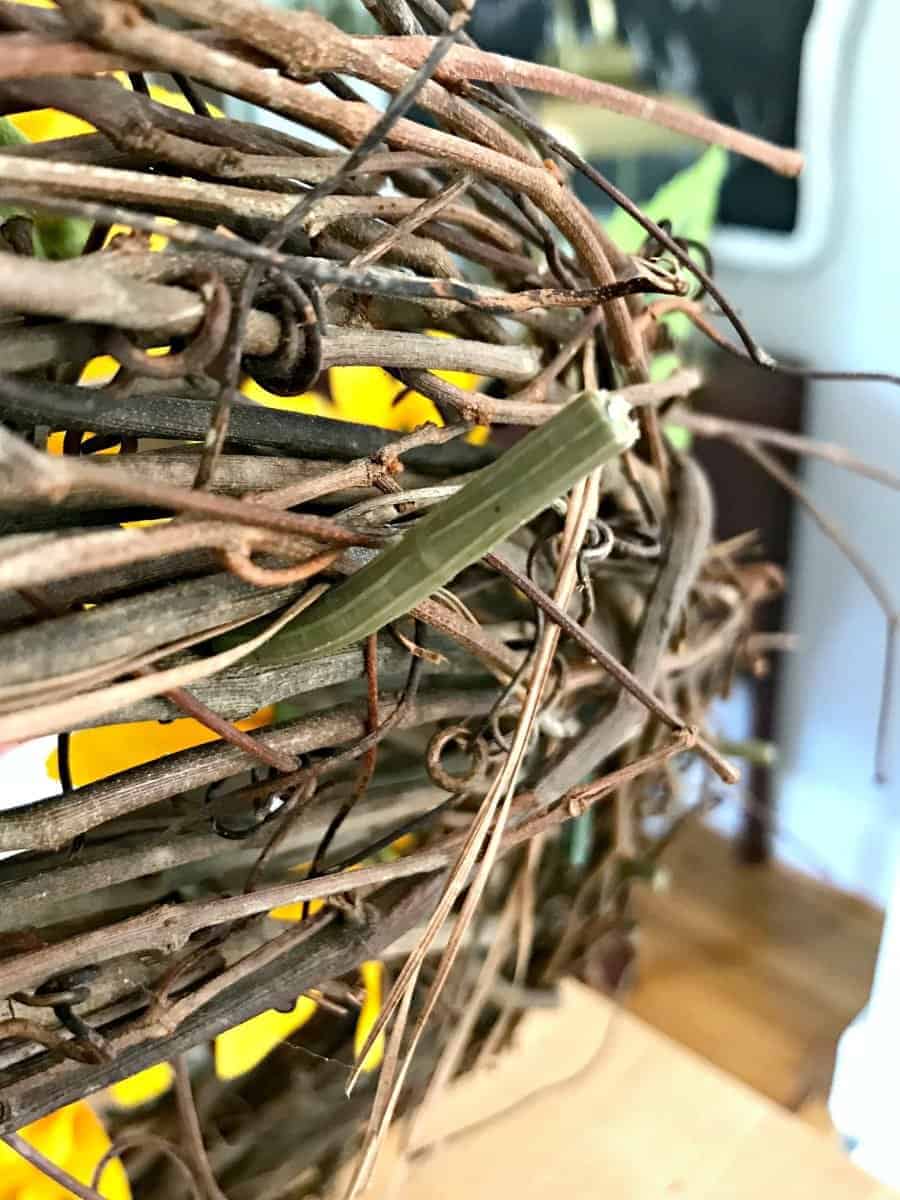 Once the stems were all cut down, I started assembling my wreath.
I placed 4 sunflowers equidistant from each other and then filled in the empty spaces.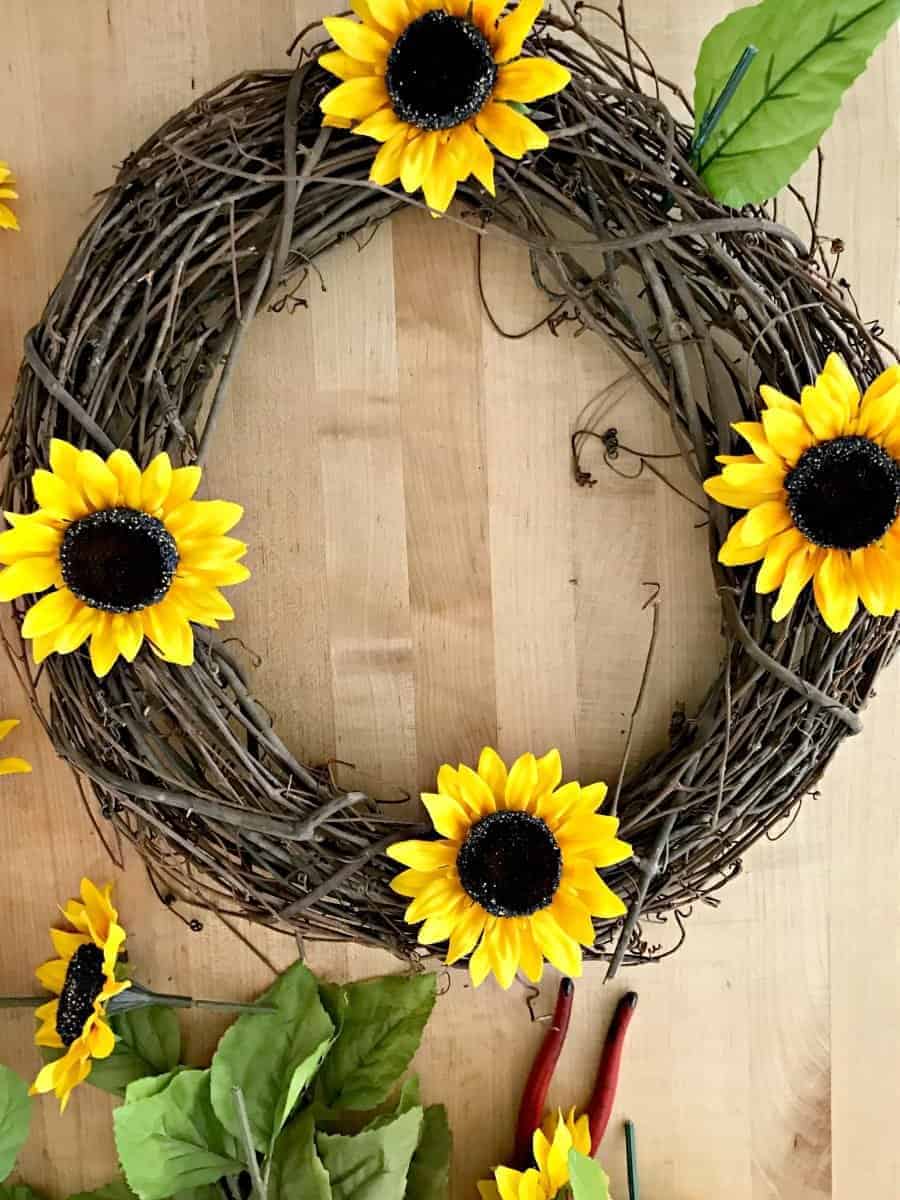 Easy peasy!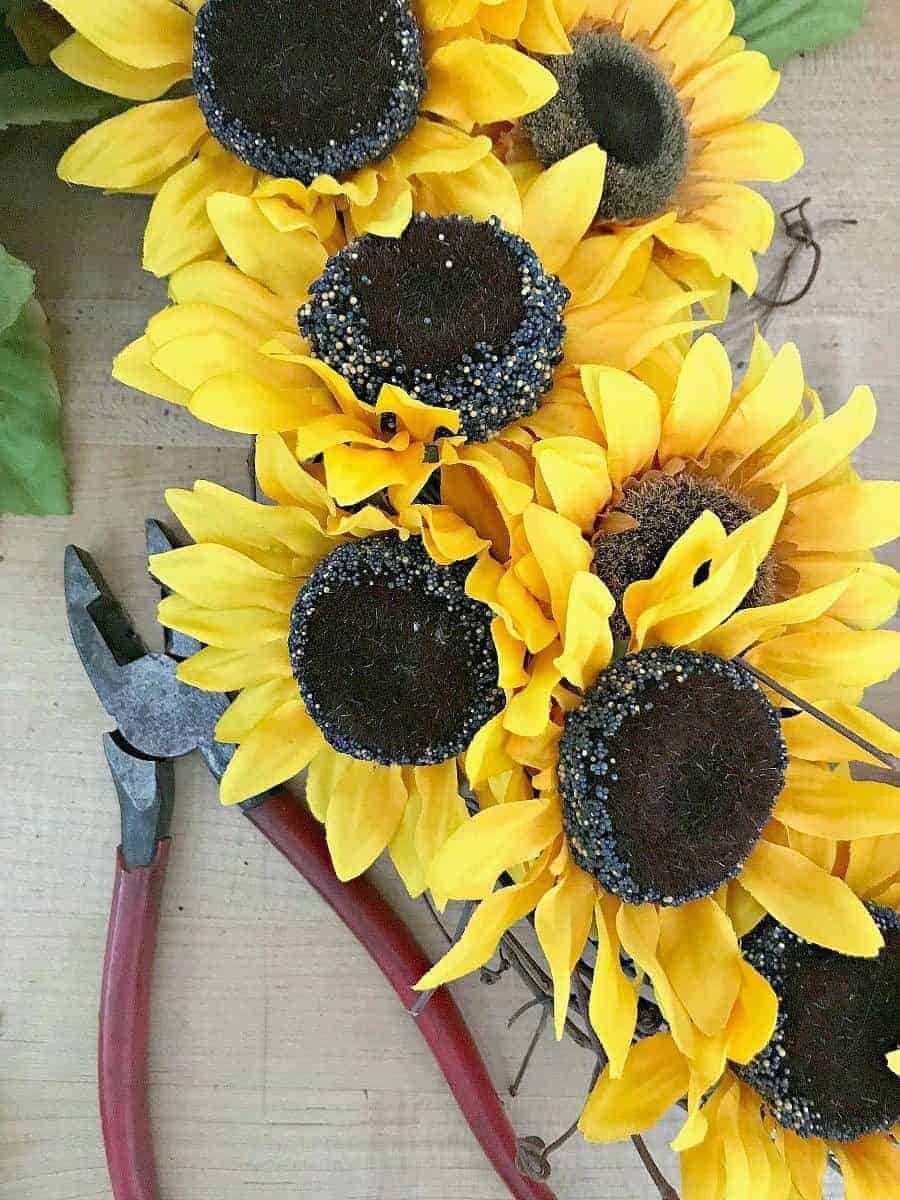 And…we're done!
In under 30 minutes I created a simple sunflower wreath for my front door.
I'm loving the yellow of the sunflowers with the blue on my farmhouse front door.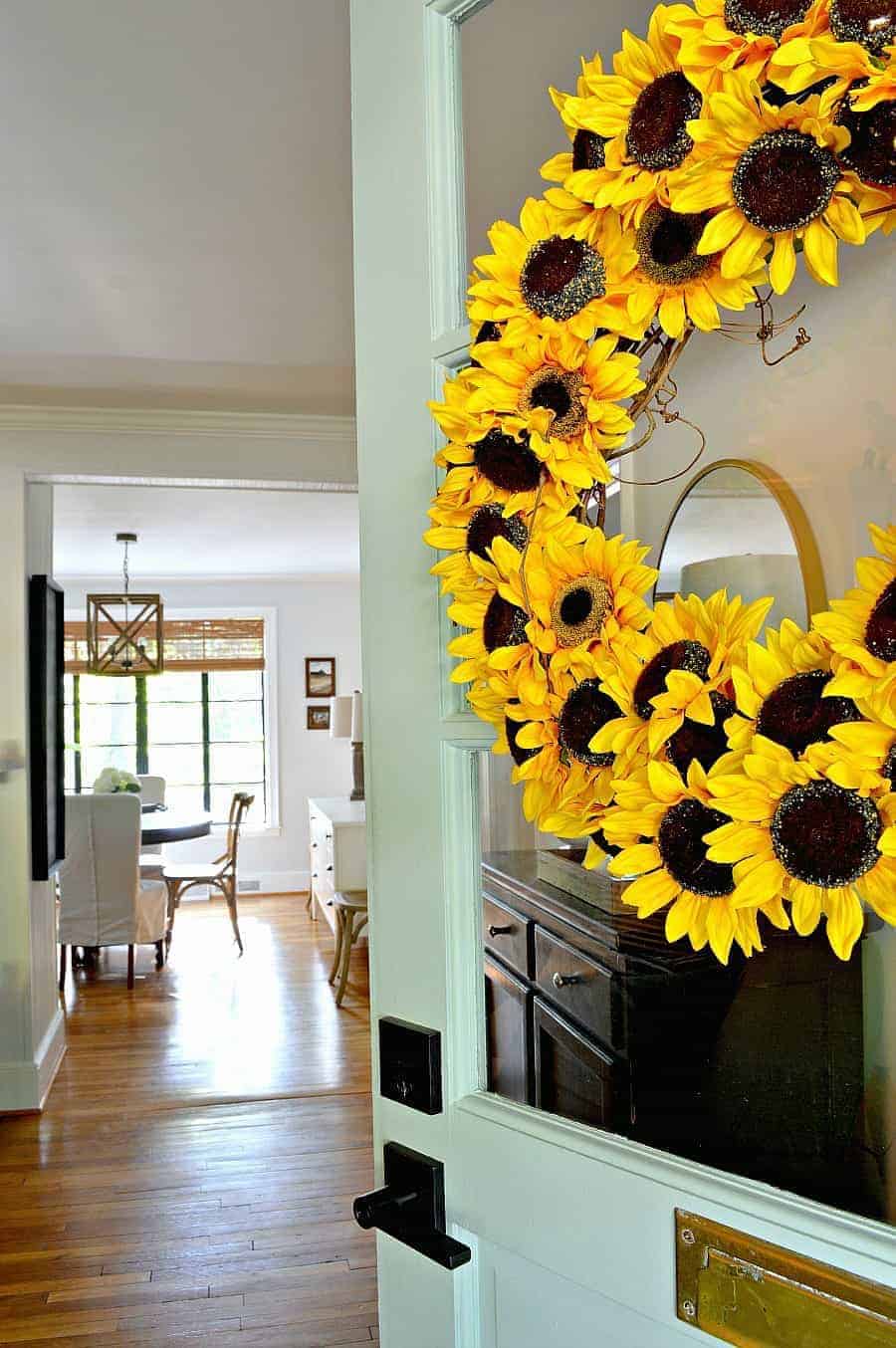 It's the perfect touch for my simple summer front porch!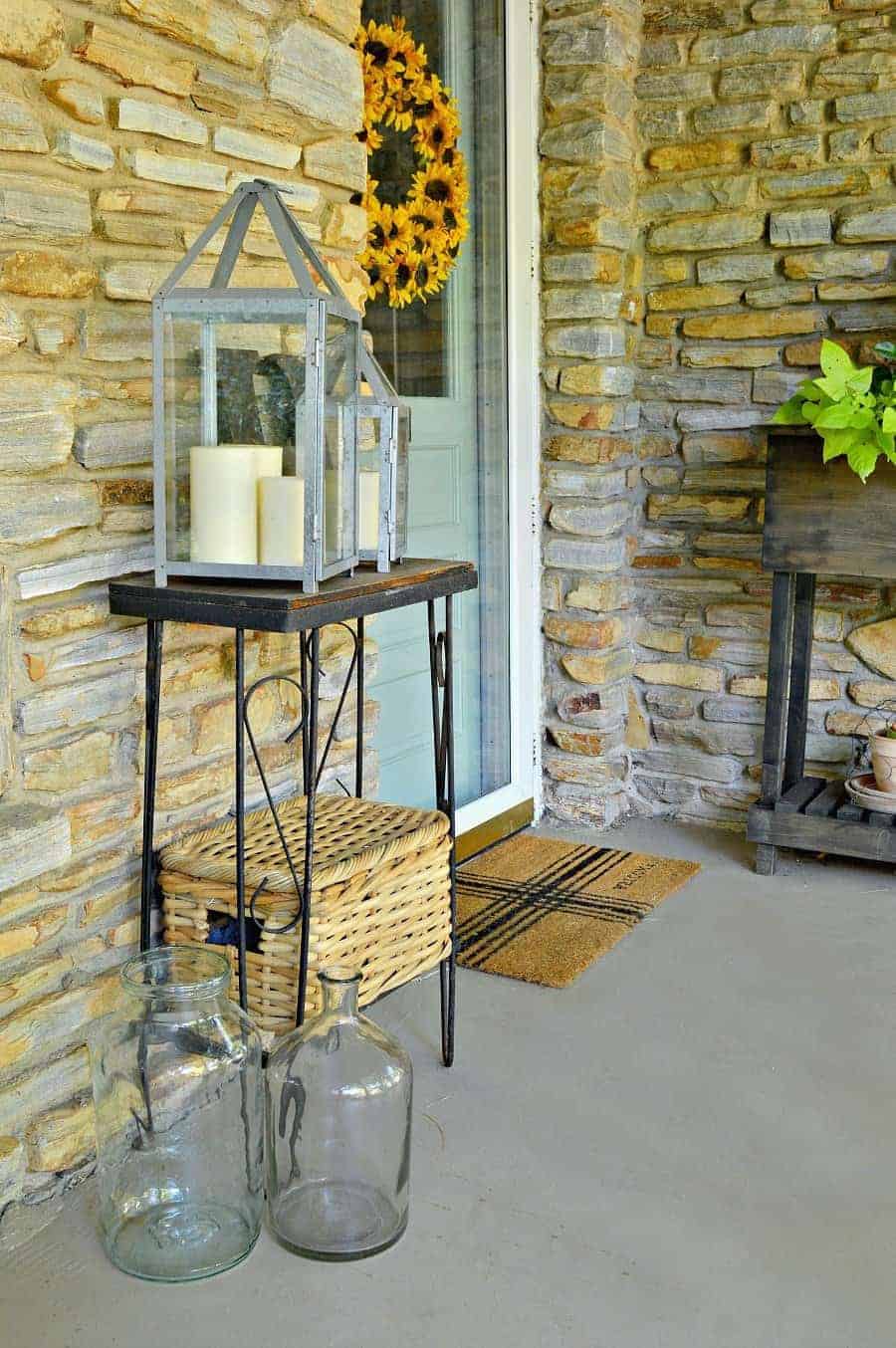 Check out more DIY wreath tutorials