How to Make Mason Jar Lanterns
This post may contain affiliate links, please see our policy for details.
Creating fun mini DIY mason jar lanterns and celebrating my favorite summer destination.
Summertime is here, which means that most of us will be driving, or jetting off, to our favorite summer destinations.
Whether it's the beach, an amusement park or you're visiting your family, summertime is all about going to the places that we love most and making memories.
I'm excited about today's post because I get to share two of my favorite times of the year with you.
The first is Christmas because…well, it's Christmas. What's not to love?!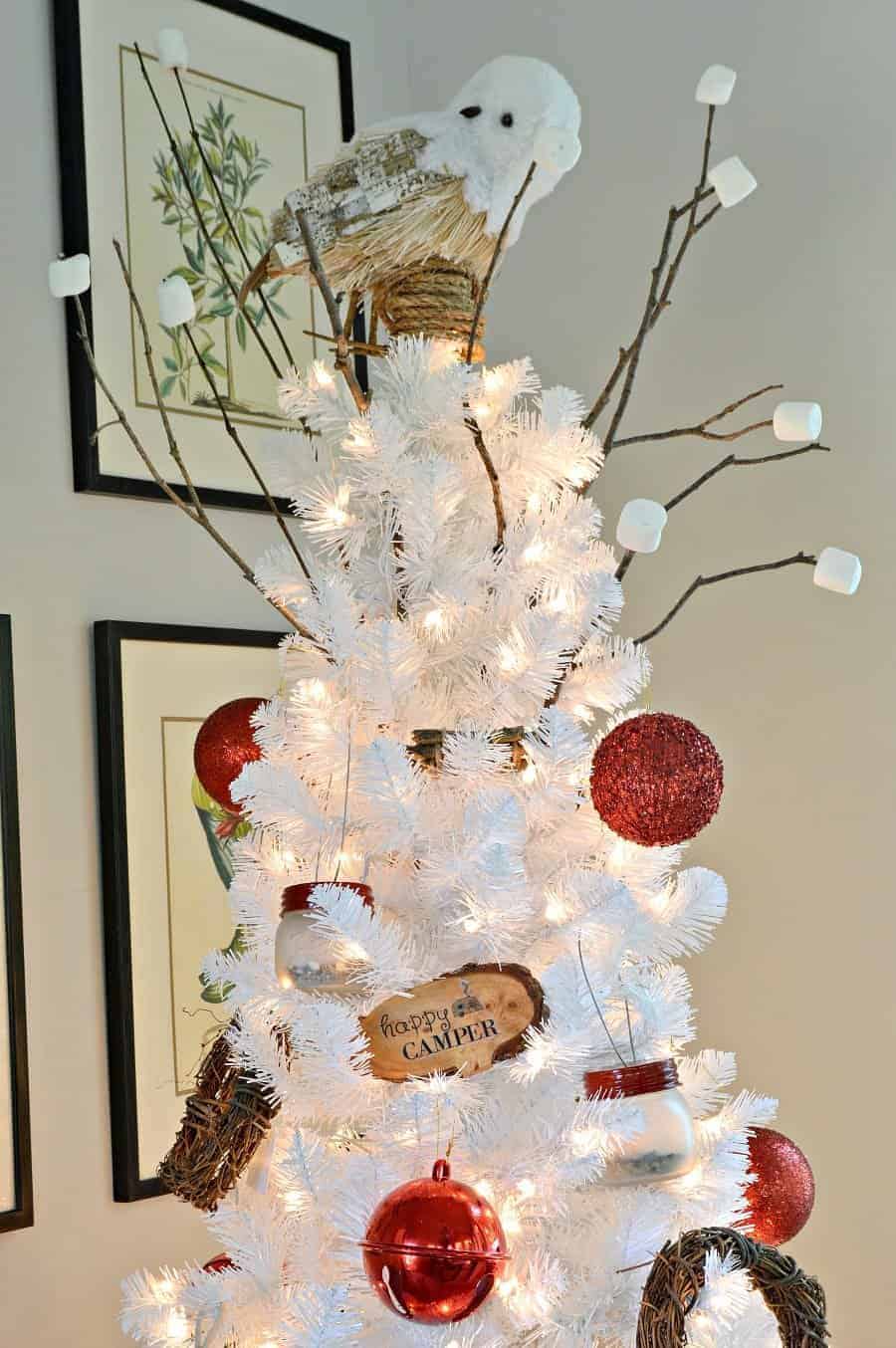 The other is summer because it brings back memories of all the summer camping trips with our girls.
Camping has been a popular subject in our house and on the blog lately and that's probably because we're building our own RV, affectionately known as Minnie.
One of the biggest reasons why we want to get back to it is because of those summer's spent camping with our girls and making memories.
We've visited a lot of awesome places over the years but our fave destination has always been the mountains.
We would explore and hike and teach the girls how to camp.
It's something that's stayed with them because they both still love the outdoors and camping.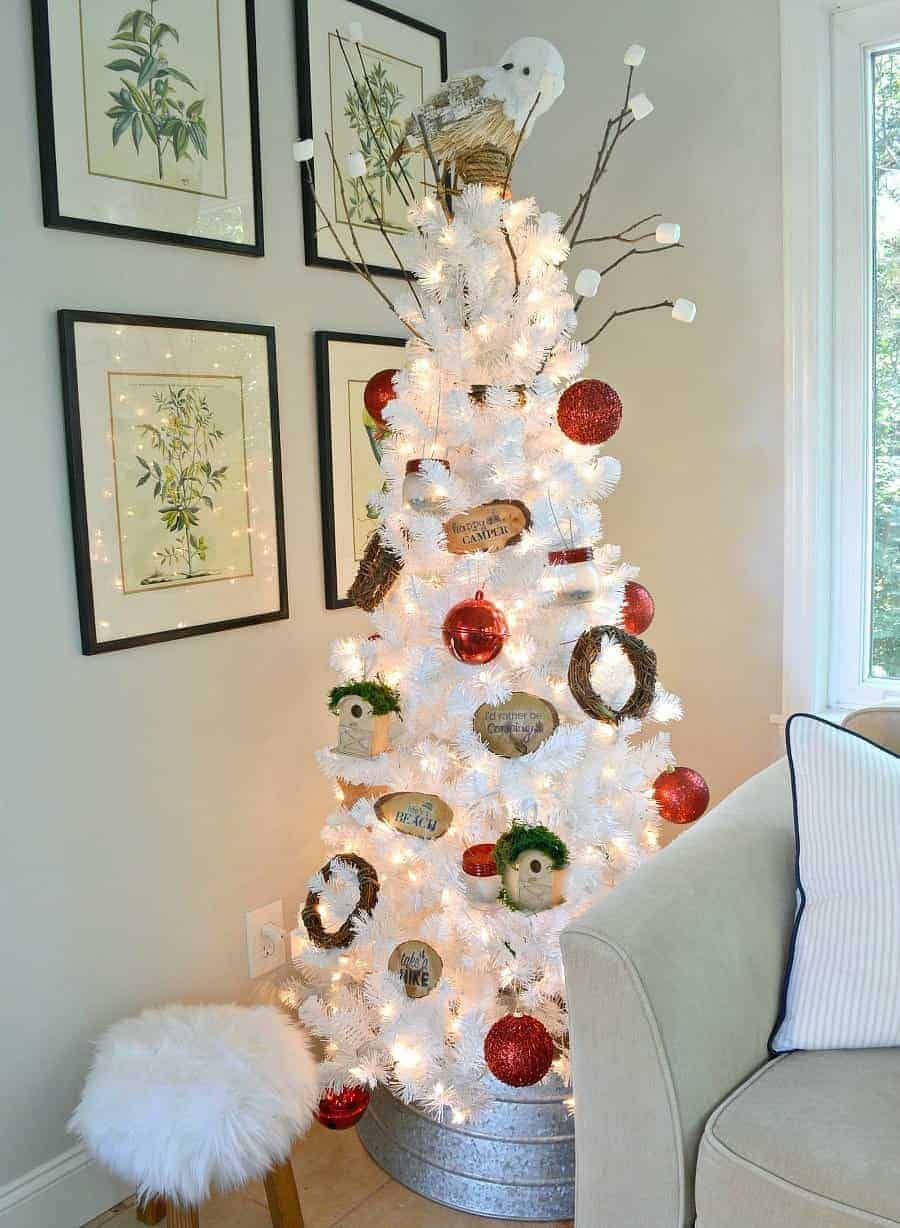 *Please note: this is a sponsored post with Treetopia. I was given a tree and ornaments but all opinions are my own.
So, in celebration of Treetopia's Summer Spree, I decorated their 6 ft. Treetopia Basics White Tree in honor of our fun camping trips to the mountains and the beach.
Not only did I hang Treetopia's Red with Passion Ornaments, but I also made some of my own, including a few mini DIY Mason jar lanterns that I used as ornaments.
I also made camping signs and included some marshmallow sticks. Because, hey…you have to have marshmallows when you're camping?
Oh, and just for the record, I love mine burnt to a crisp.
Supplies to Make Mini DIY Mason Jar Lanterns
awl (or nail)
needle nose pliers
sand
As soon as I figured out the theme for my tree, I knew that I would try to incorporate as many camping references as I could.
One item that most campers need at one time or another is a lantern, so I figured out a way to make a fun, mini version to use as an ornament on our tree.
As always I wanted this project to be super simple and you can't get much simpler than spray paint and mason jars.
I found these short, round jars at the craft store and they only cost me a buck a piece (always keeping it thrifty, too).
With my supplies in hand, I was ready to make my camping lanterns.
First up was a little makeover on the Mason jars.
To give them a frosty, aged look I pulled out my trusty frosted glass spray and gave them 2 quick coats.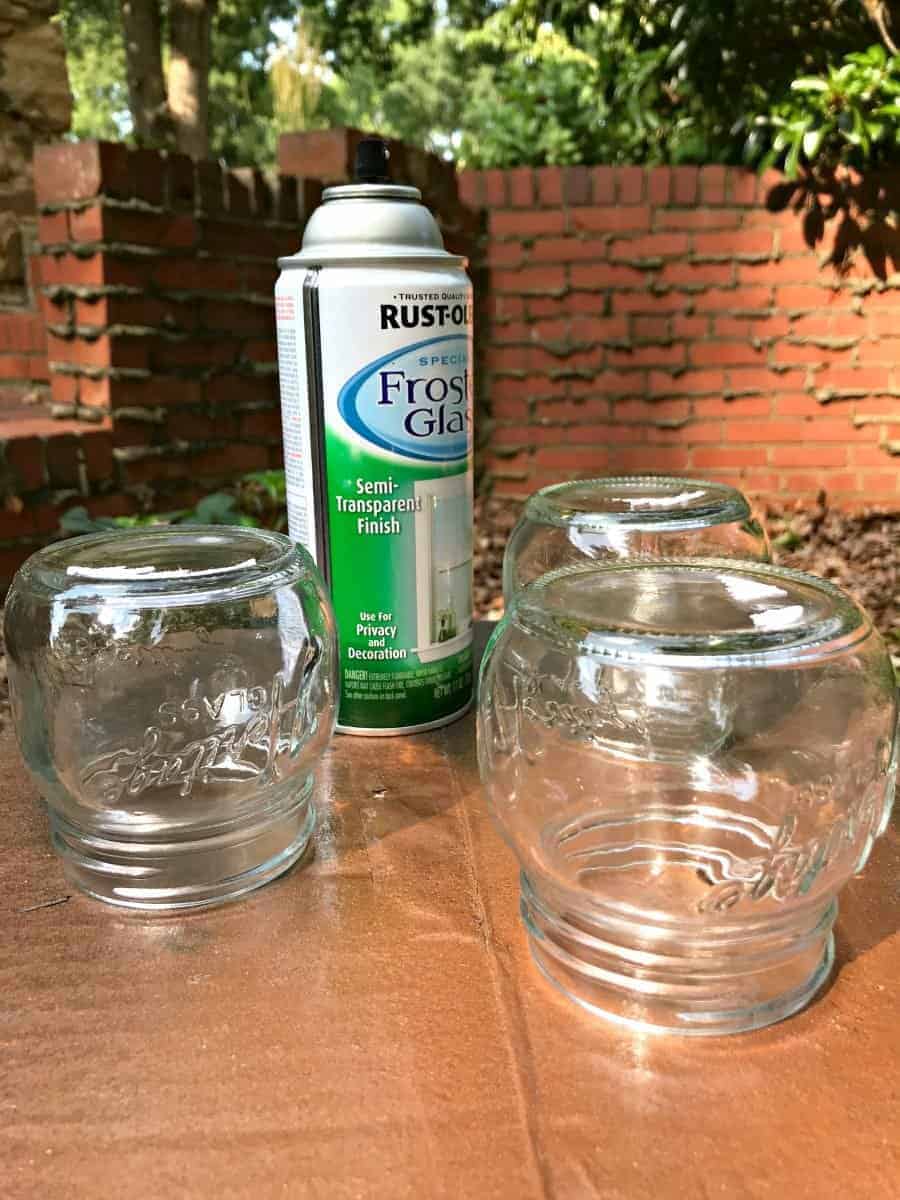 While the jars dried, I worked on creating a handle for the lids.
I used the awl to put 2 holes in each lid.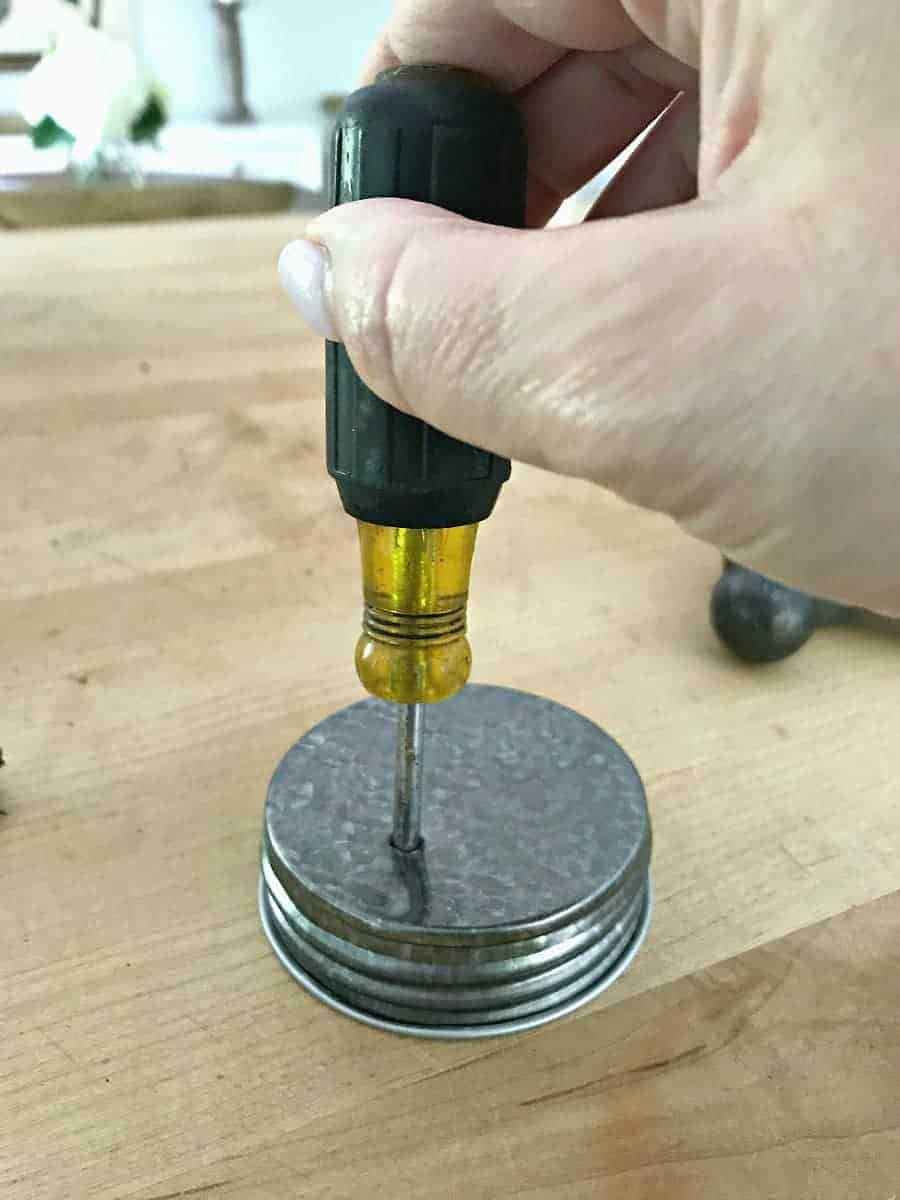 Then I took the lids outside and painted them a glossy red.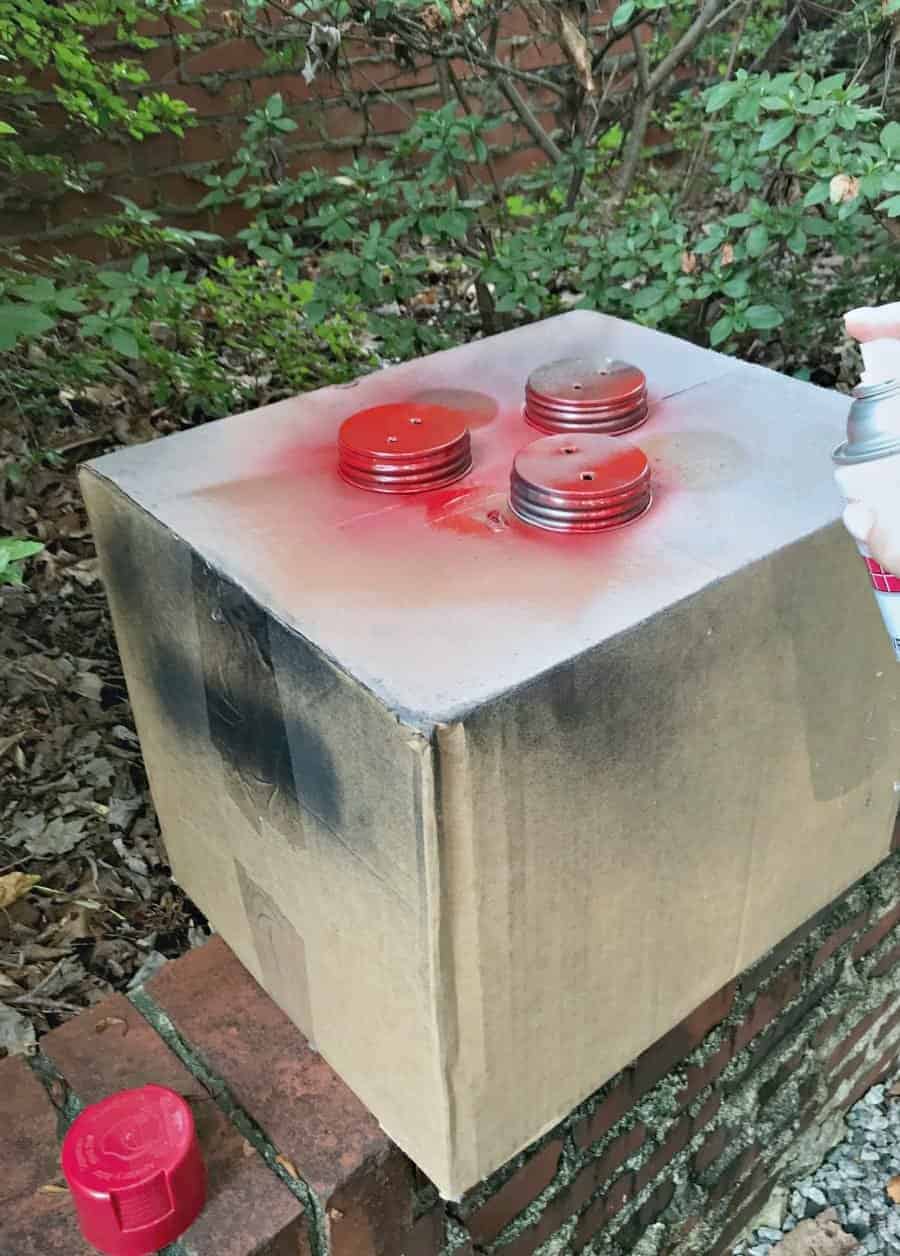 After the lids and jars were dry, I brought them in and started putting them together.
First I lightly sanded the raised area on the jars to distress them.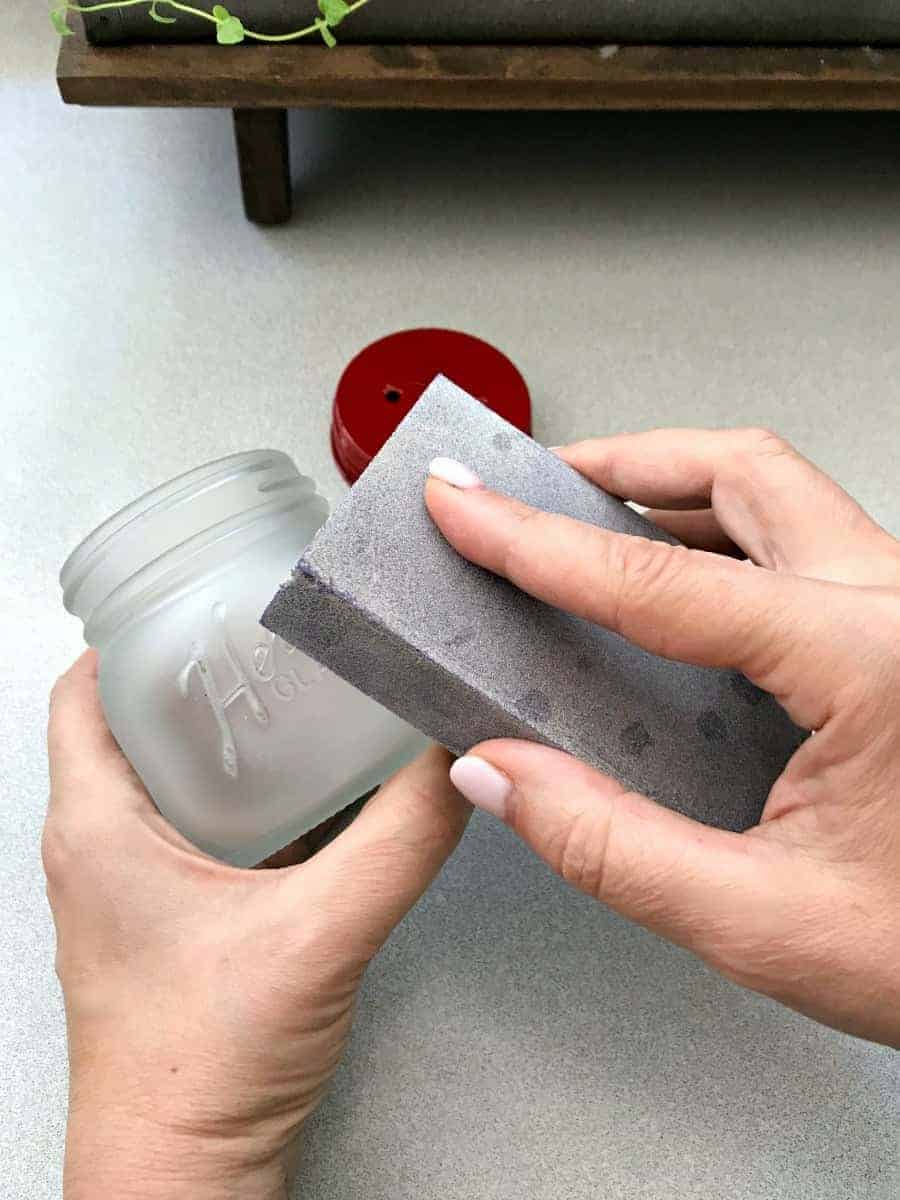 Then I cut the wire for my handles and put it in the holes in the lid.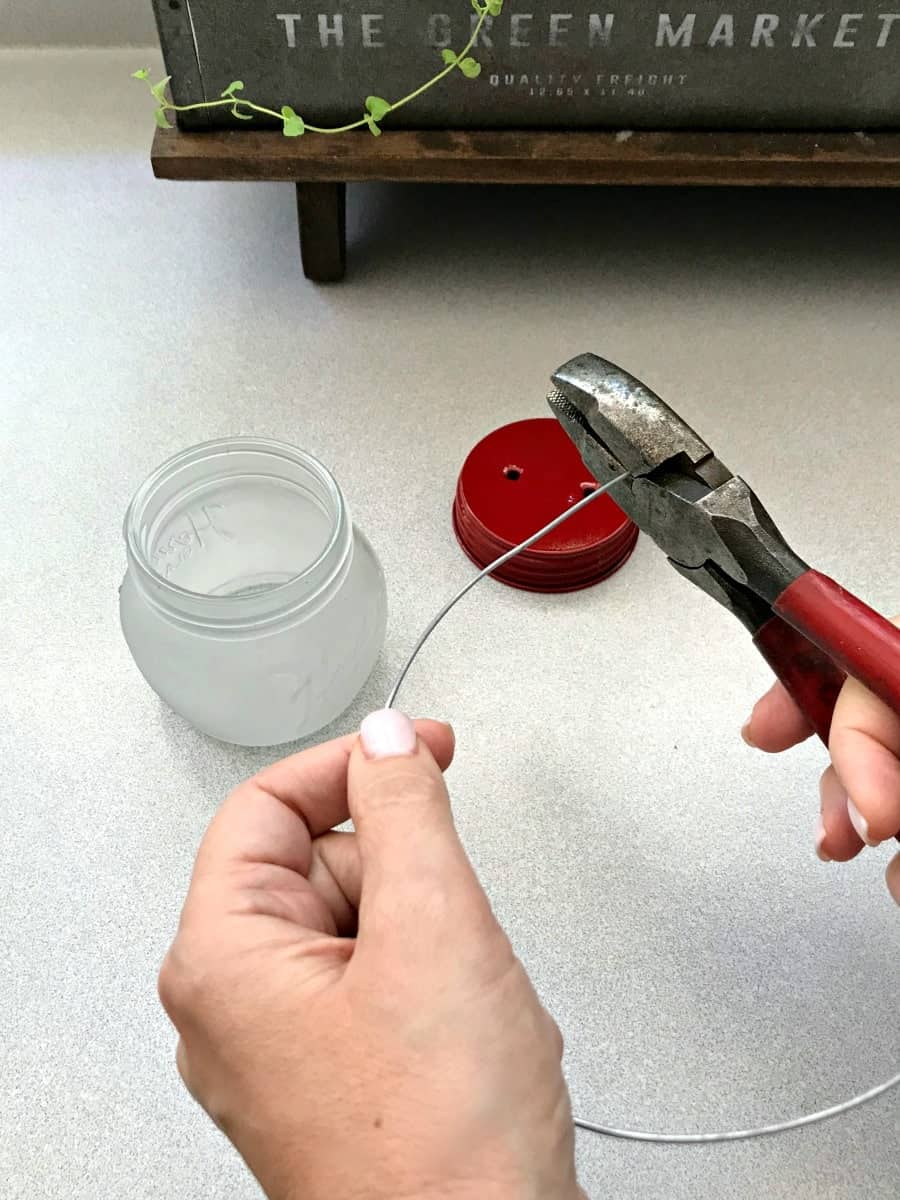 I used the needle nose pliers to bend the wire to keep it from pulling out.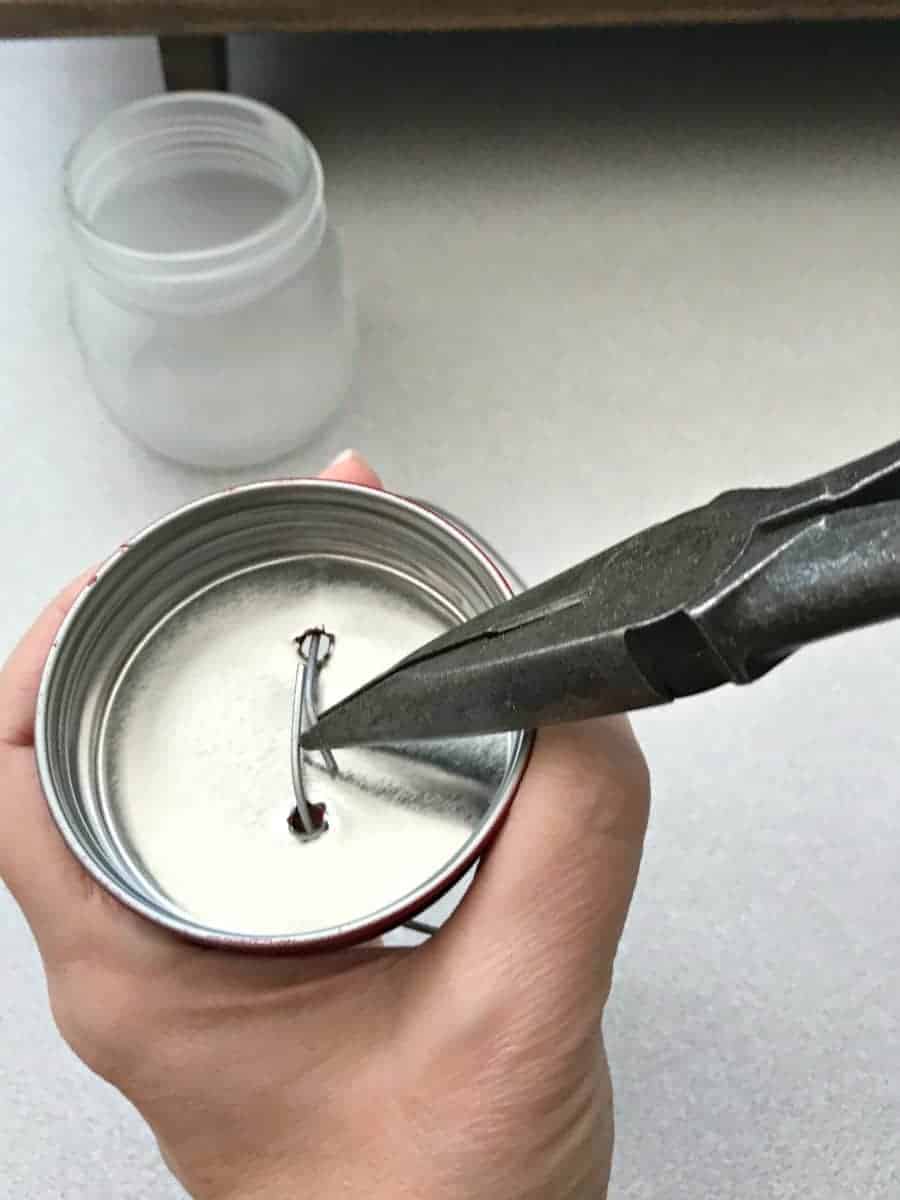 Next I added some sand from the beach and a battery operated tea light.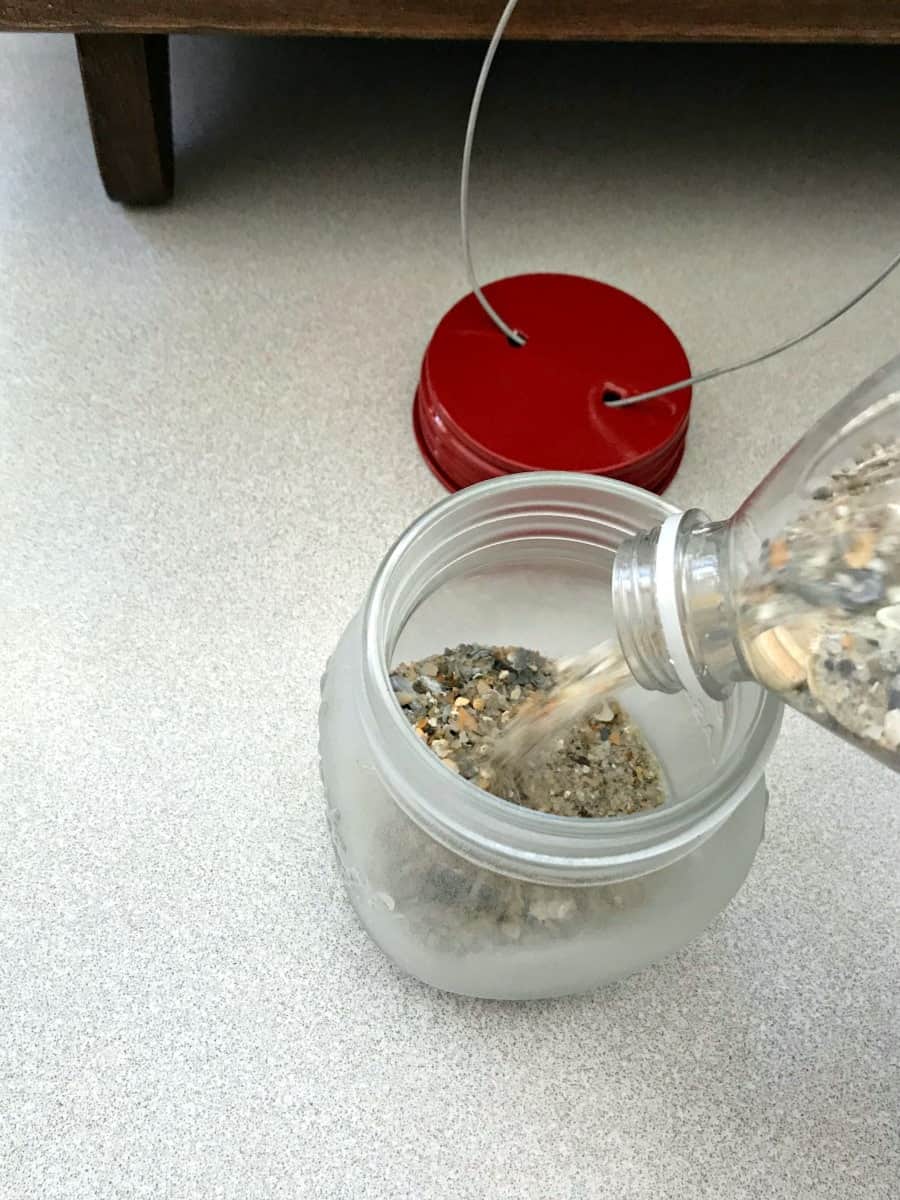 That's it. An easy peasy mini mason jar lantern that you can use anywhere.
Even as an ornament on your Christmas tree…in July.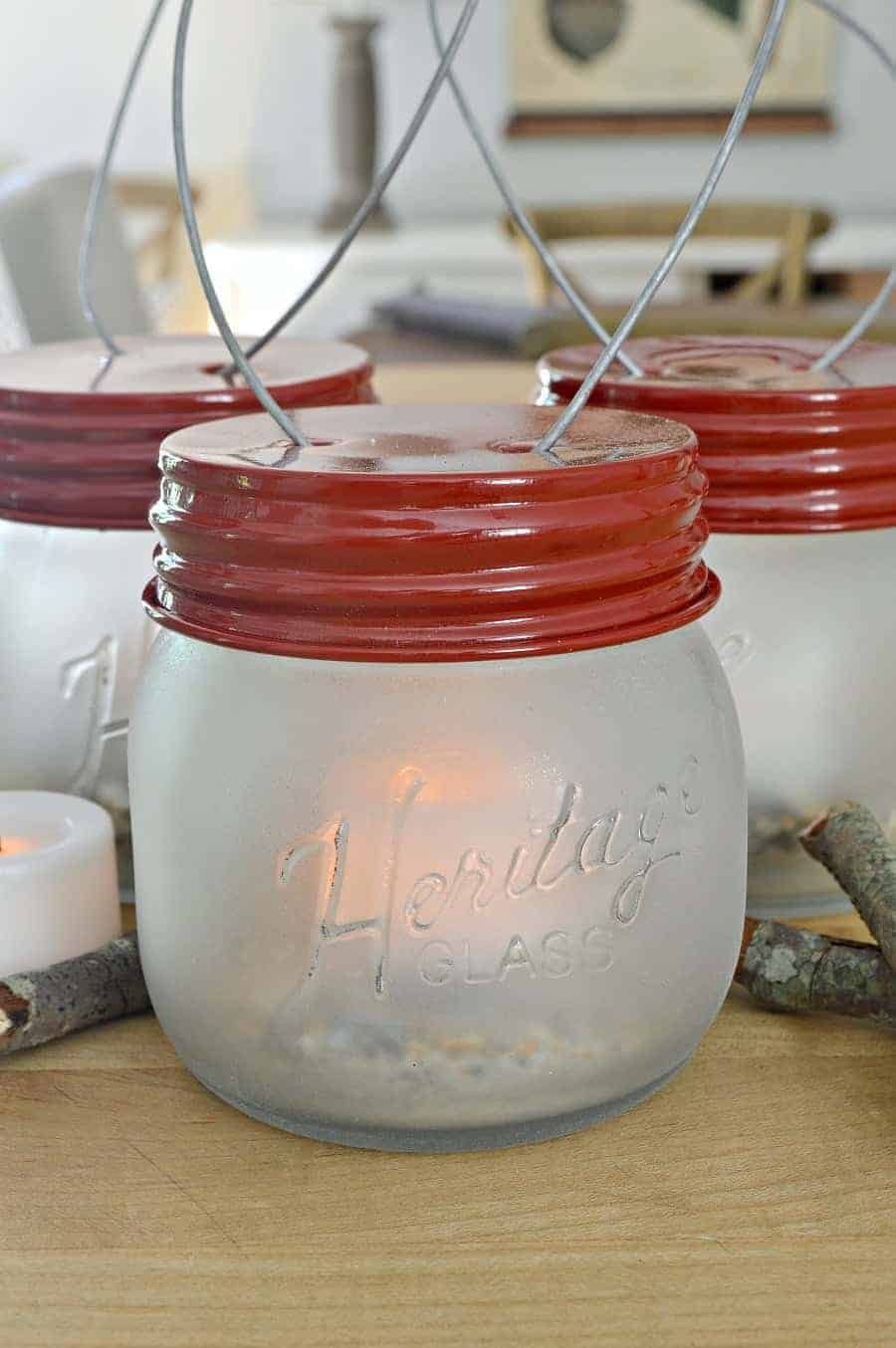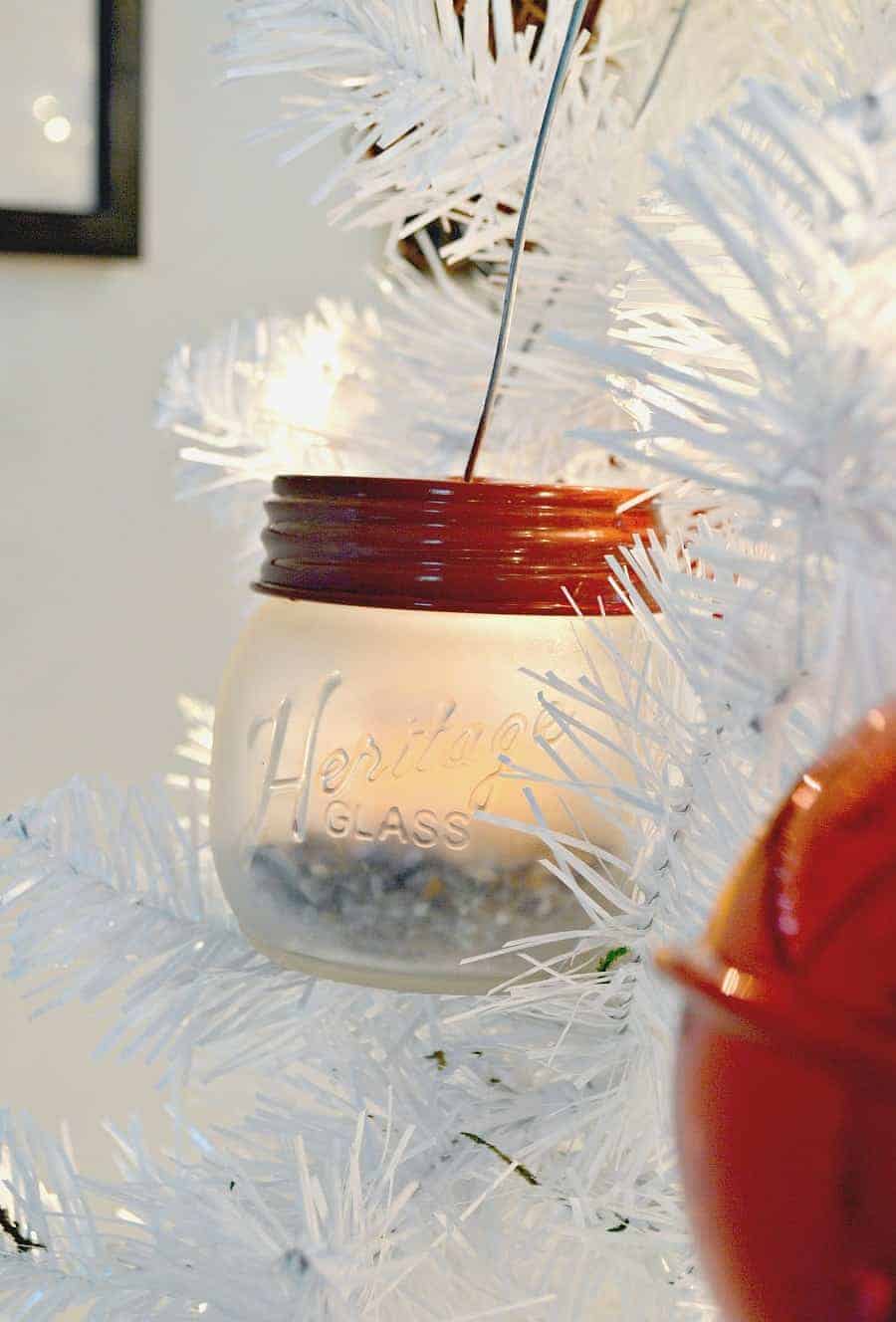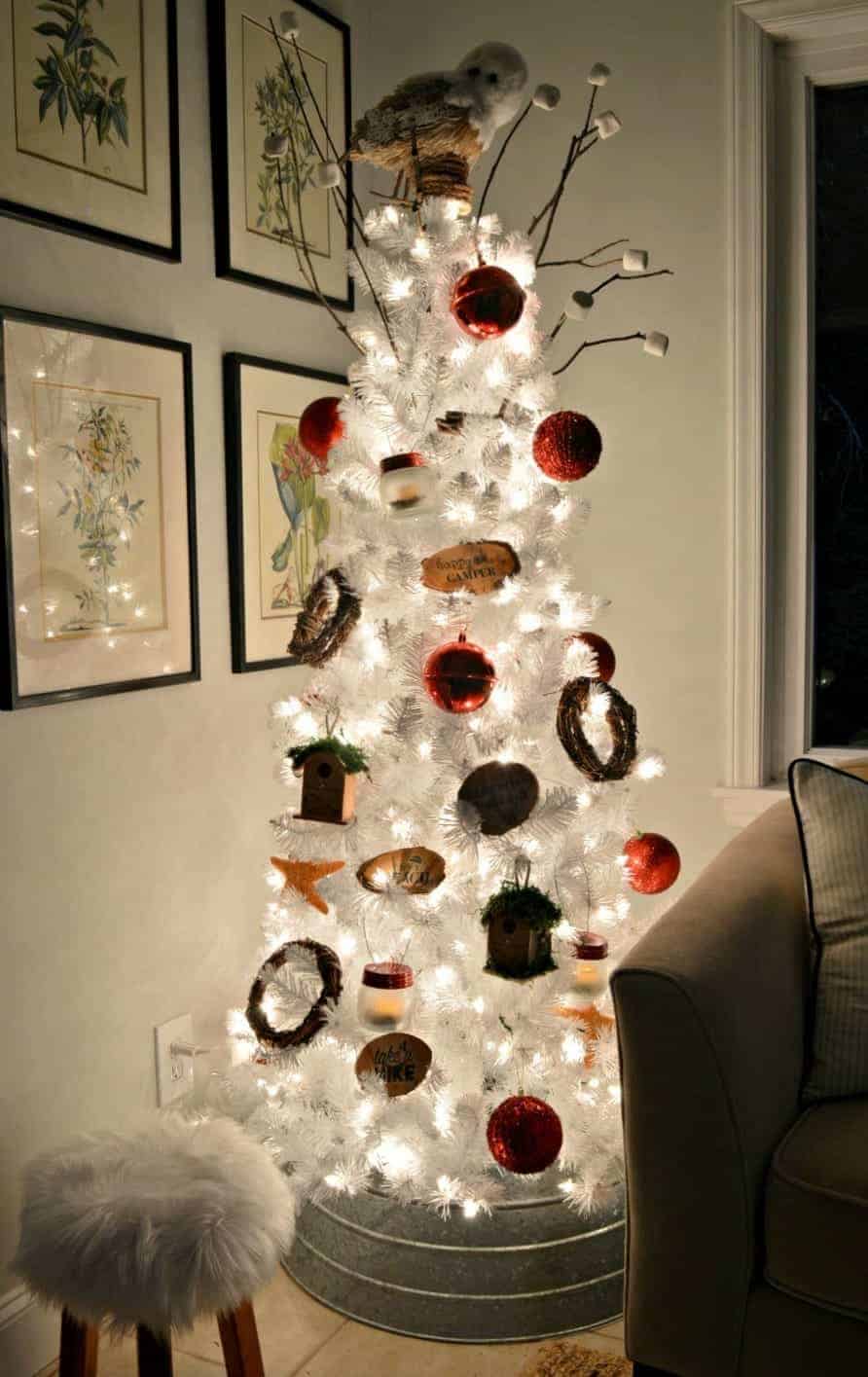 Camping in the mountains is our fave destination. What's your family's favorite summer destination?