Easy DIY Glitter Pumpkins
*As an Amazon Associate and member of other affiliate programs, I earn from qualifying purchases.
How to make easy DIY glitter pumpkins to add a touch of glam to your fall decor.
Ok y'all, are you ready for another easy fall pumpkin craft? One just like the DIY decoupage pumpkins I made with Dollar Tree pumpkins?
It seems like I say that every time I share something but this really is a super simple project.
Super simple, and it adds a little touch of glam to your fall decor.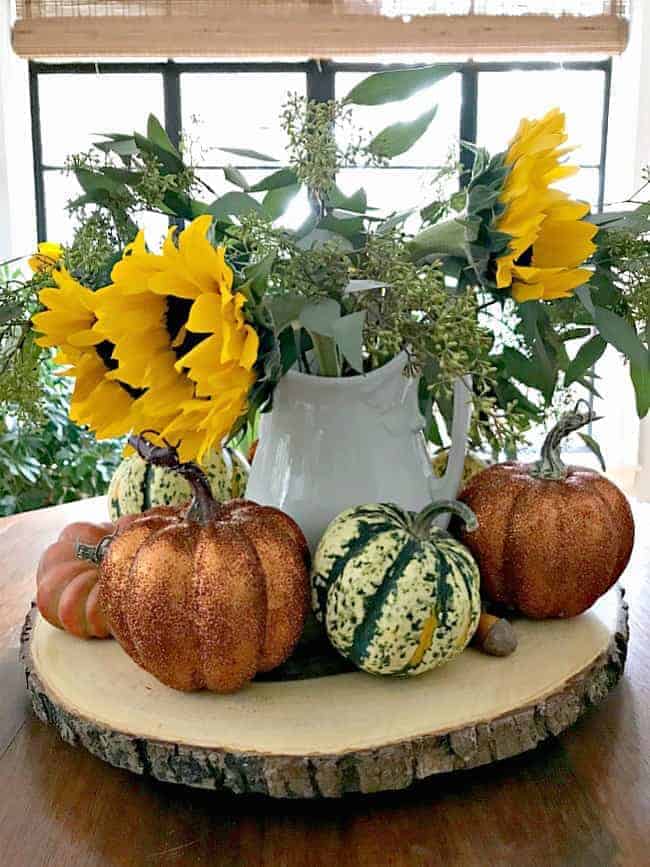 So, I have a little confession to make. I've never liked glitter.
Never.
Everyone in my family knows about this little quirk. We've always had an unspoken rule in our house that you didn't bring glitter into the house, whether it was on a greeting card or decor.
I just had this fear thing with the mess. You'd touch it and it would automatically stick with you the entire day.
Usually on your face.
I just never understood the appeal of glitter.
All was well and I lived a happy, glitter-free life…until a few weeks ago.
The hubs and I were in the craft store and I started looking at glitter. Yes, me…the anti-glitter Queen.
My husband thought I'd gone off the deep end.
He just couldn't believe that I was going to bring glitter into our house…and that I was going to actually make something with it.
I shrugged off his teasing and brought it home.
I wanted to glam up some inexpensive faux pumpkins and I wanted to do it using glitter, conquering my fear of it once and for all.
Supplies for easy DIY glitter pumpkins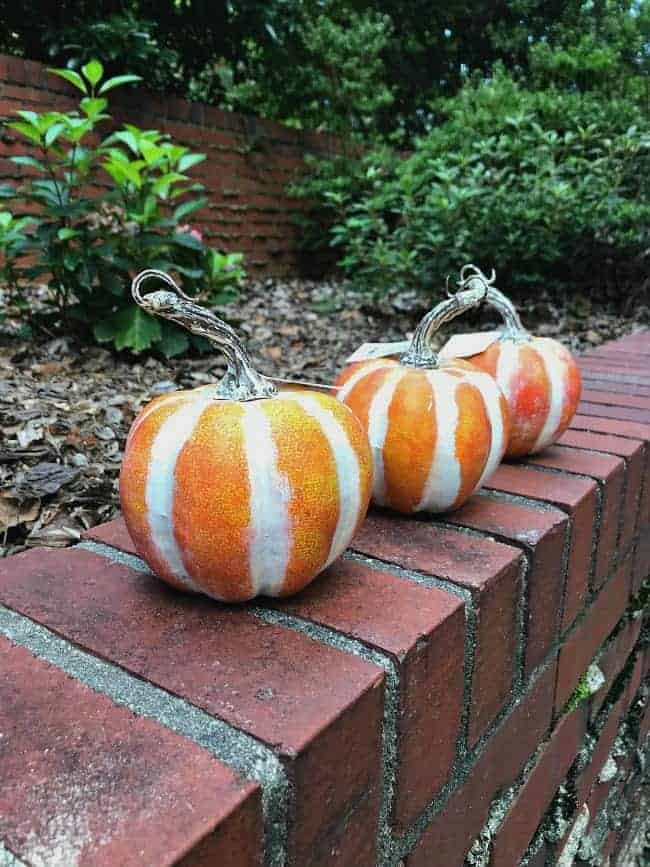 I set up my crafting area and took the necessary precautions.
a box to catch most of the mess…check √
a towel to catch errant glitter that escaped the box…check √
I had a moment of doubt right before I opened the little jar of glitter but I didn't let it stop me.
How to get glitter to stick to pumpkins
I used a foam brush to coat the pumpkins with a thin layer of Mod Podge.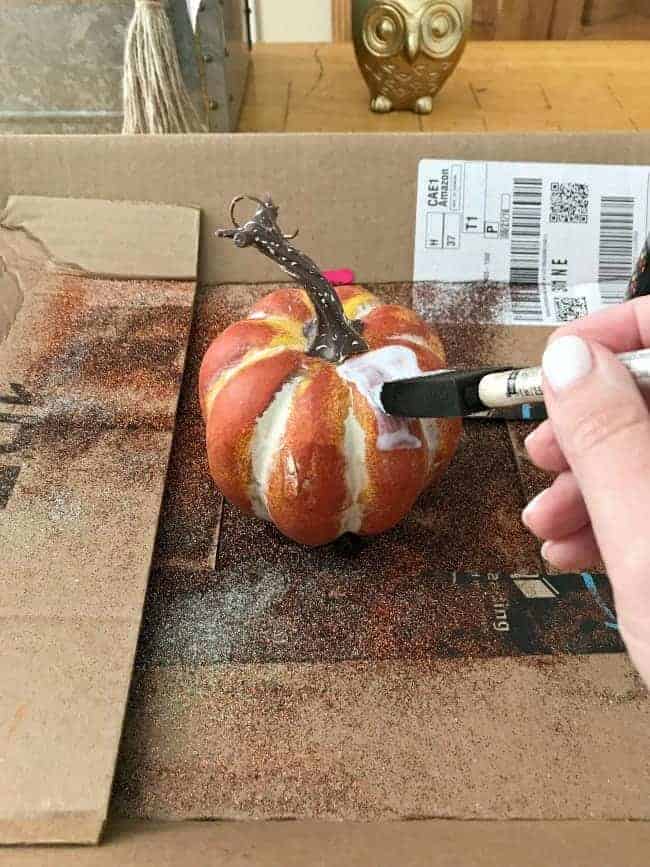 Once it's coated I sprinkled glitter all over it until it was covered.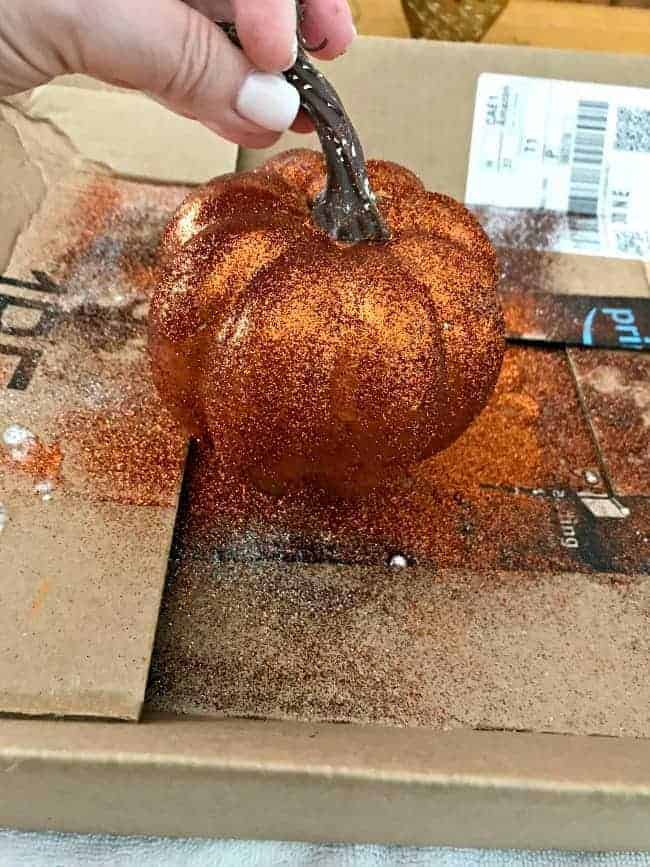 That's it! So, so easy to do!
Do you know what happened after I coated my pumpkins with glitter?
Nothing.
The world didn't end…
…the house didn't cave in.
I used glitter and survived to tell the tale.
Not only did I use glitter but it was fun, and I loved how they transformed my cheap little pumpkins.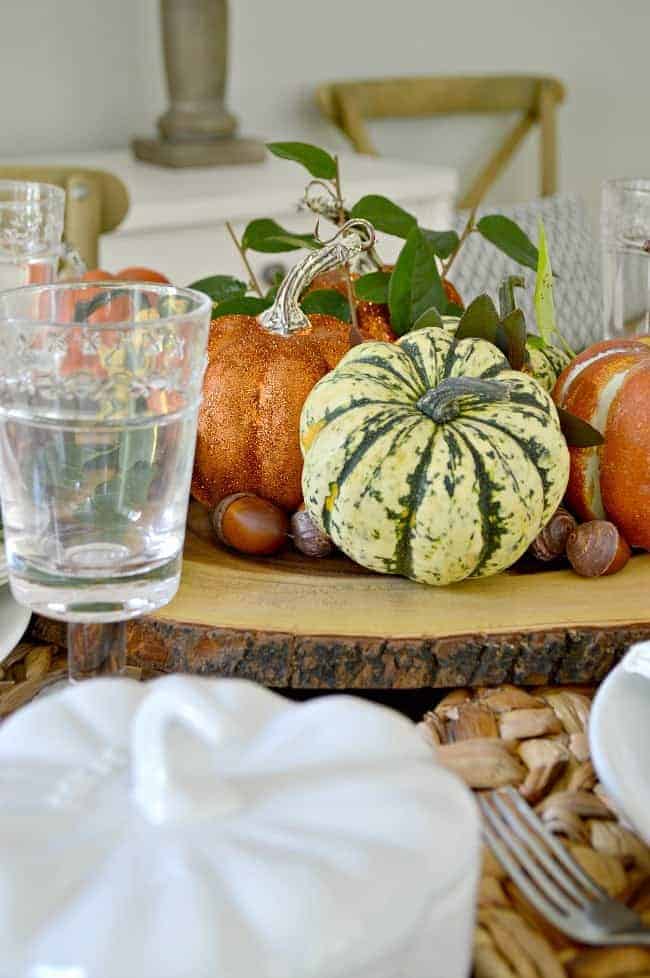 Hands down it's the easiest way to glam up your fall decor.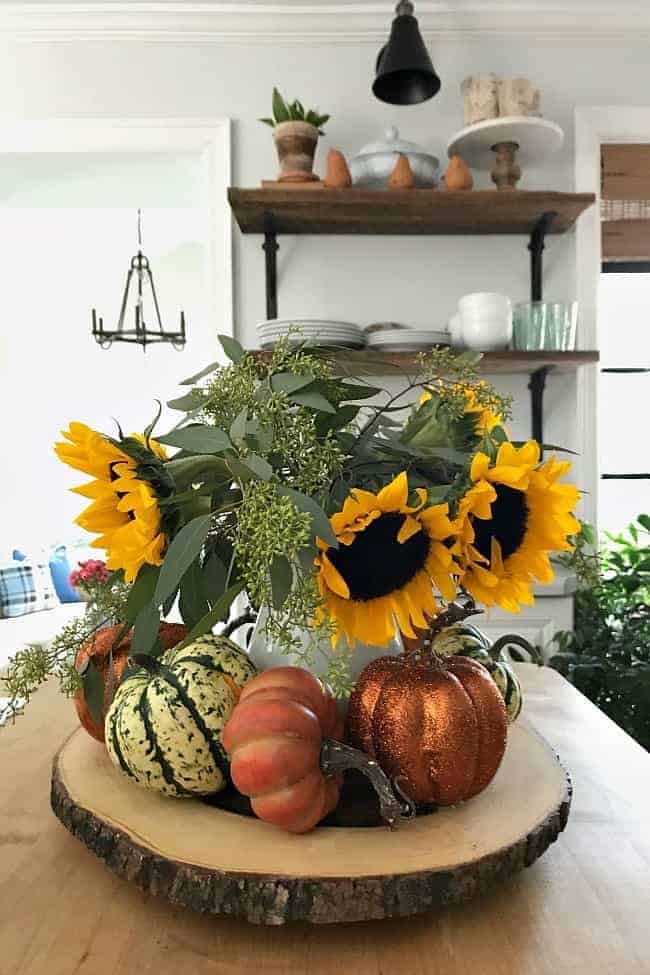 Will I ever use glitter again?
Maybe.
Can my family start buying me cards with glitter?
Absolutely not!
Hey, Rome wasn't built in a day.