Spinach Strawberry Salad with Poppy Seed Dressing
This post may contain affiliate links, please see our policy for details.
How to make spinach strawberry salad with poppy seed dressing for your next summer picnic or get-together. An old recipe from my mother's recipe archives.
I'm all about salads in the summer. Fruit salad, fresh green salad and even a yummy, and not so healthy, green stuff recipe that is popular in my house.
Actually, any kind of salad is good for me and I like to try them all.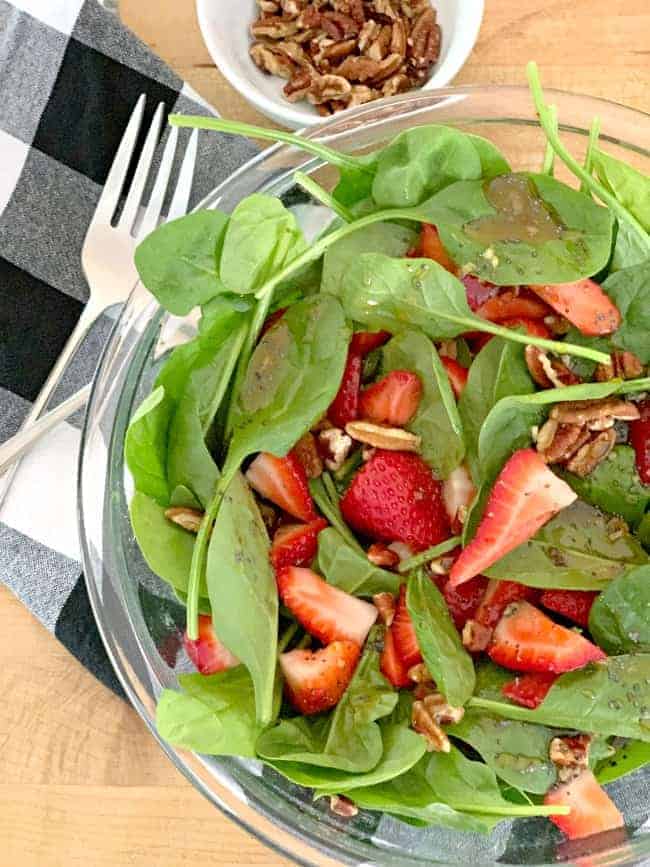 For me, not only does a summer salad have to taste good but it also has to be easy to put together (because you know that "easy" is my mantra).
This spinach strawberry salad ticks all of those boxes. Not only is it so easy to make, it just takes a few minutes, but it's really delicious.
Perfect for a summer picnic or get-together.
Don't forget to check out the recipe card at the bottom of the post and our web story.
Putting this summer salad together
I've learned that it's best to make the dressing first so that you can refrigerate it before you put your salad together.
I just throw all of my dressing ingredients into a measuring cup and give it a good stir. Then I cover it and stick it in the fridge for an hour or two.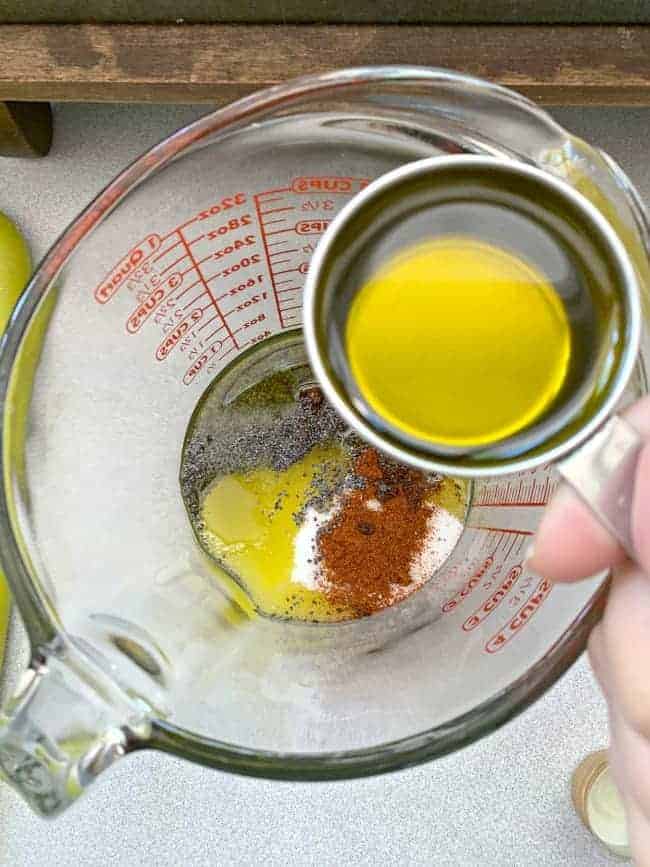 Once my dressing has chilled, I can start to put together the salad.
I dump my organic baby spinach in a large bowl, clean and cut up the strawberries and toss them in with the spinach.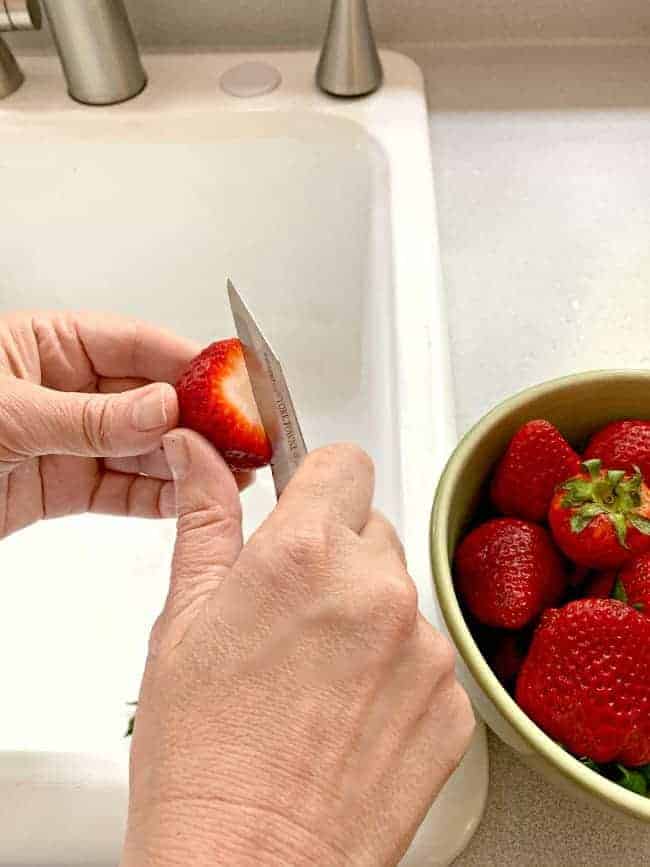 I like nuts in my salad but they are totally optional. We went with chopped pecans this time.
Just a handful or two, tossed in with the spinach and strawberries.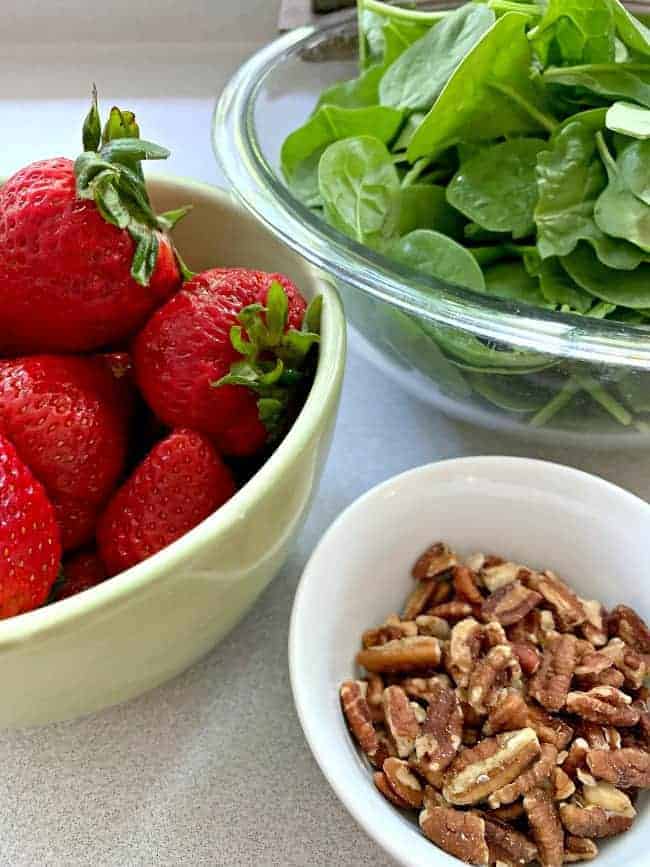 Once the salad is ready, I take my poppy seed dressing out of the refrigerator and stir it well.
There may be sugar on the bottom that didn't melt so you want to get that all mixed in.
All that's left to do is to pour the dressing over the spinach strawberry salad. Use as little or as much as you want.
I usually end up with leftovers but it can be used for another meal. It always goes quickly in our house.
This salad doesn't store well, because of the spinach, so it's really best to add the dressing only when you are ready to eat.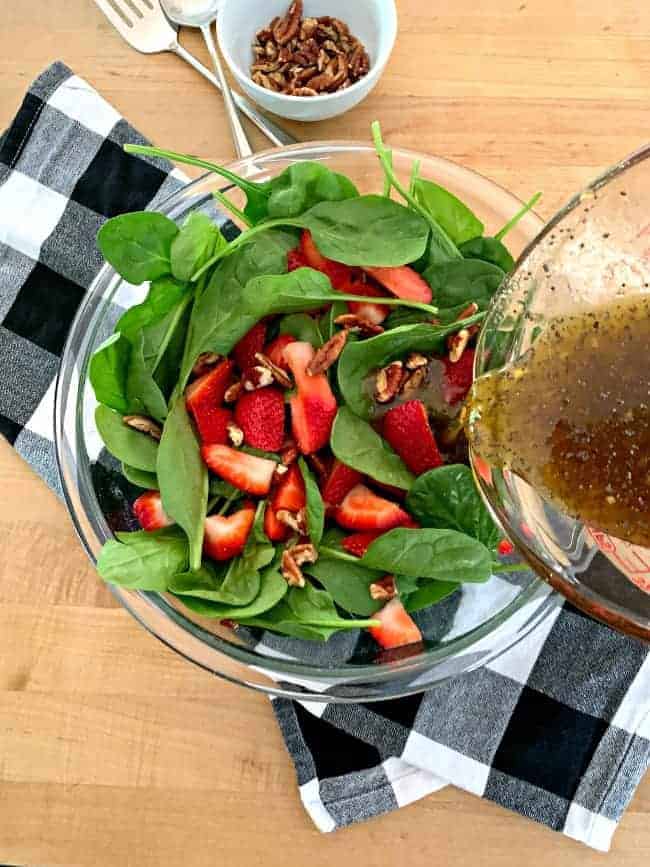 That's it. So easy, plus it's healthy and always delicious.
What are your favorite summer salads to make?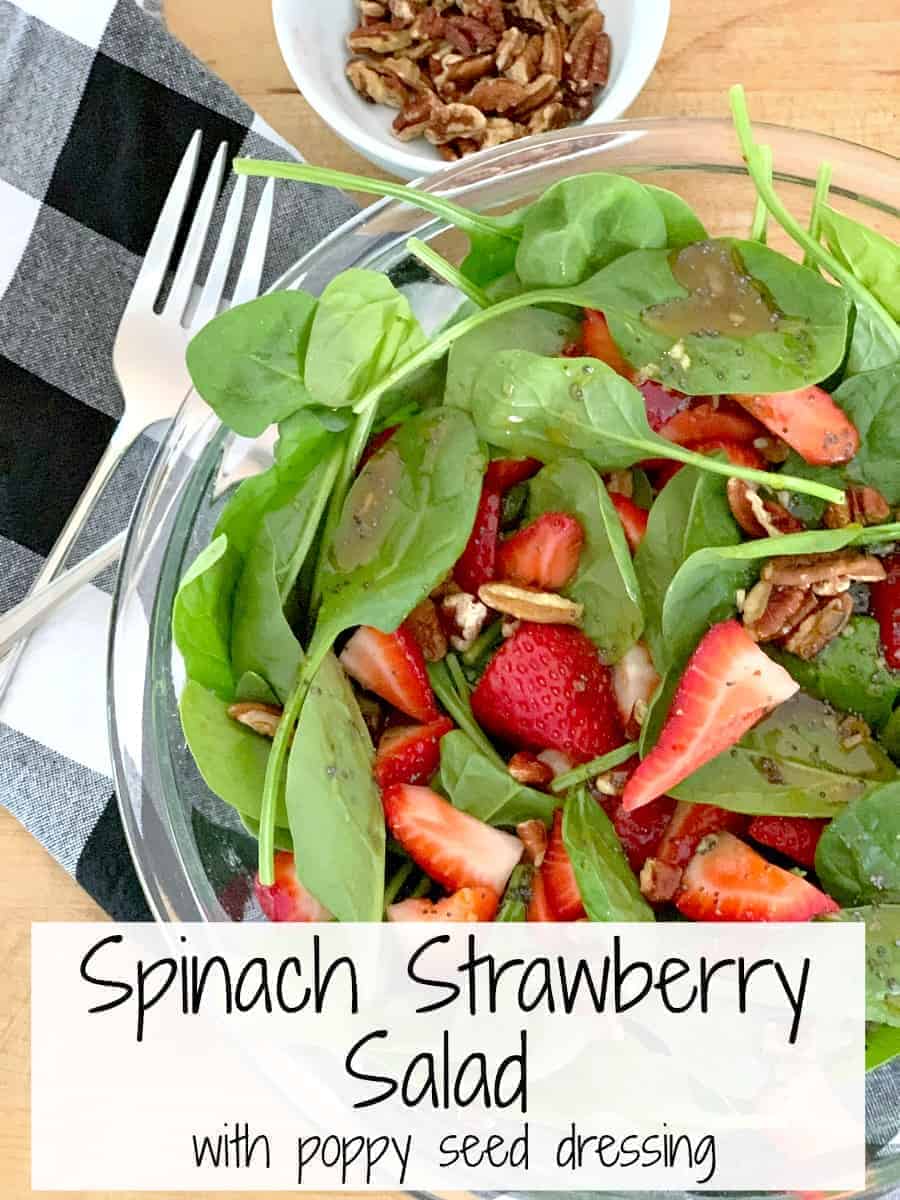 Looking for more summer salad ideas? Check out these yummy salads from my blogging friends.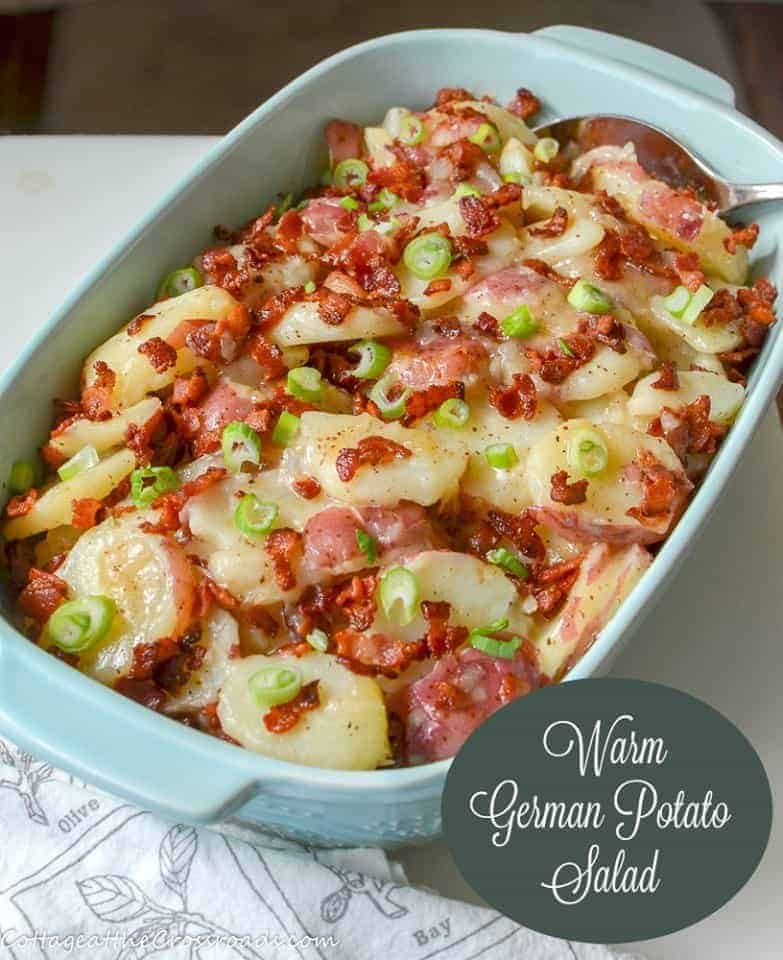 German Potato Salad from Cottage at the Crossroads