Disclosure: As an Amazon Associate and member of other affiliate programs, I earn from qualifying purchases.
How to make a DIY orange slice garland made with oranges and cranberries for the Christmas tree.
I've already shared the dried orange slice ornaments that I made, including easy step-by-step instructions on how to dry orange slices.
I loved them so much that I added a matching easy to make dried orange garland.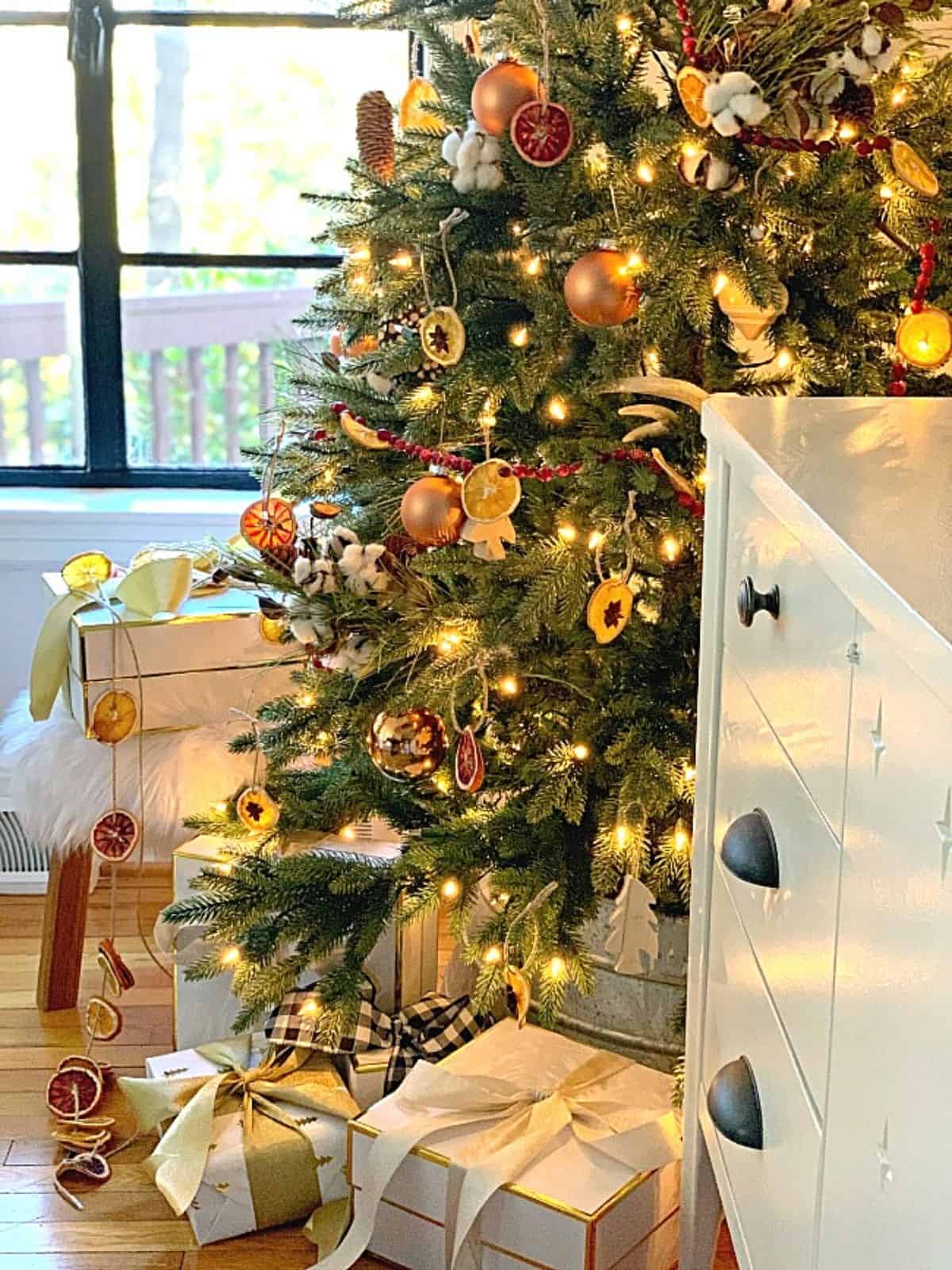 When our oldest daughter was 3 years old we sold our first house and moved into my in-laws weekend home until our new townhouse was built.
We just happened to move right around Christmas so, instead of taking our holiday decor out of the boxes we just packed, we put the top half of our tree up and handmade our decorations.
I sat with my daughter and we drew, colored and cut out all of our ornaments for that little tree.
She was so excited about that tree and was so proud to point out her ornaments to everyone that visited.
I'm not sure if she remembers any of it but it's a wonderful memory that has always stayed with me.
I've been thinking about that tree a lot lately, while I've been decorating the nature-inspired Christmas tree that sits in our dining room.
All of the ornaments aren't handmade but the dried orange slice ornaments are, as well as the DIY Christmas garland I made with dried orange slices and cranberries.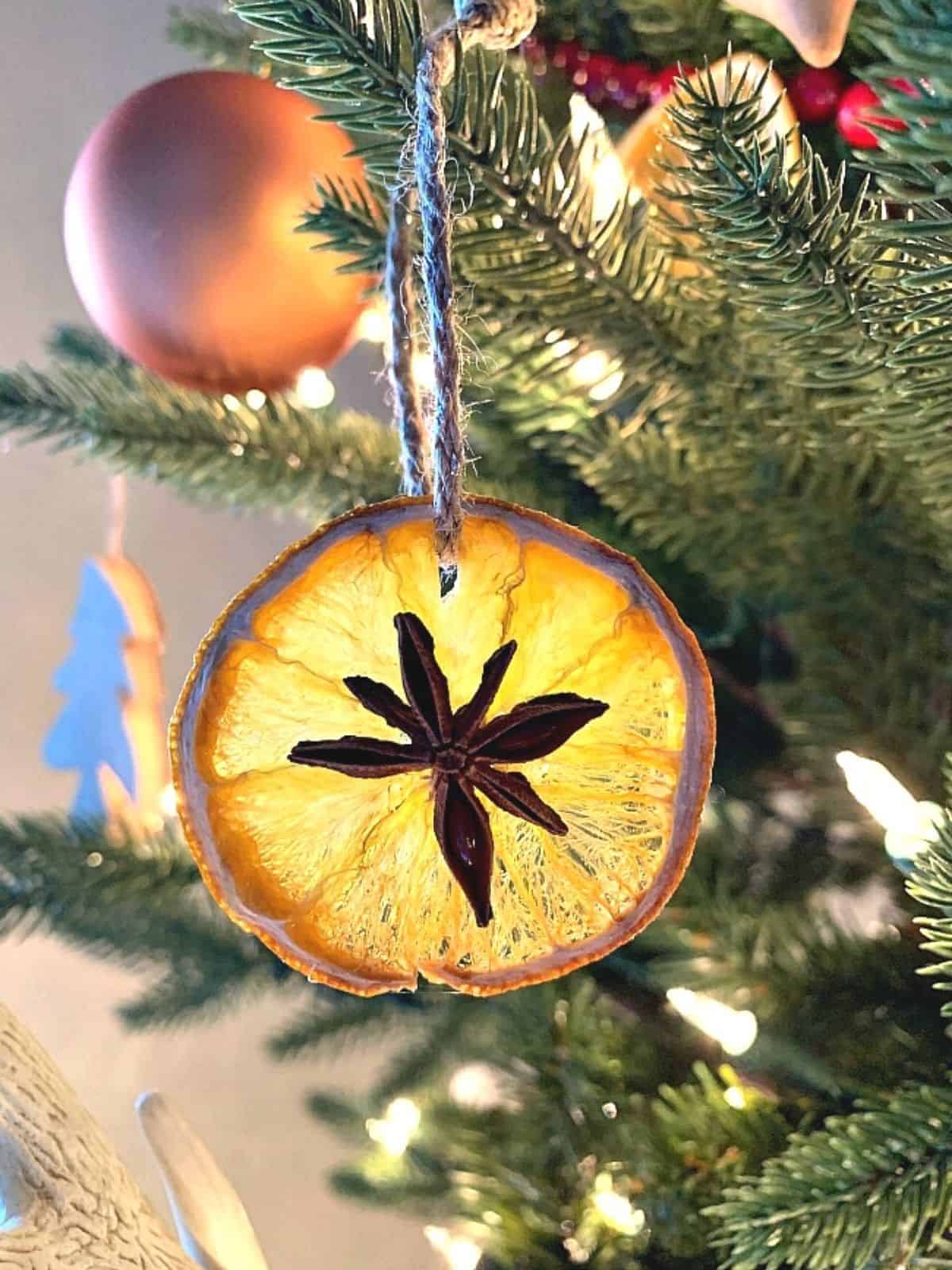 Just like the dried fruit ornaments this was so easy to make.
If you haven't tried to make dried orange slices before, make sure you check out how I did it.
The smell when you make them is just heavenly.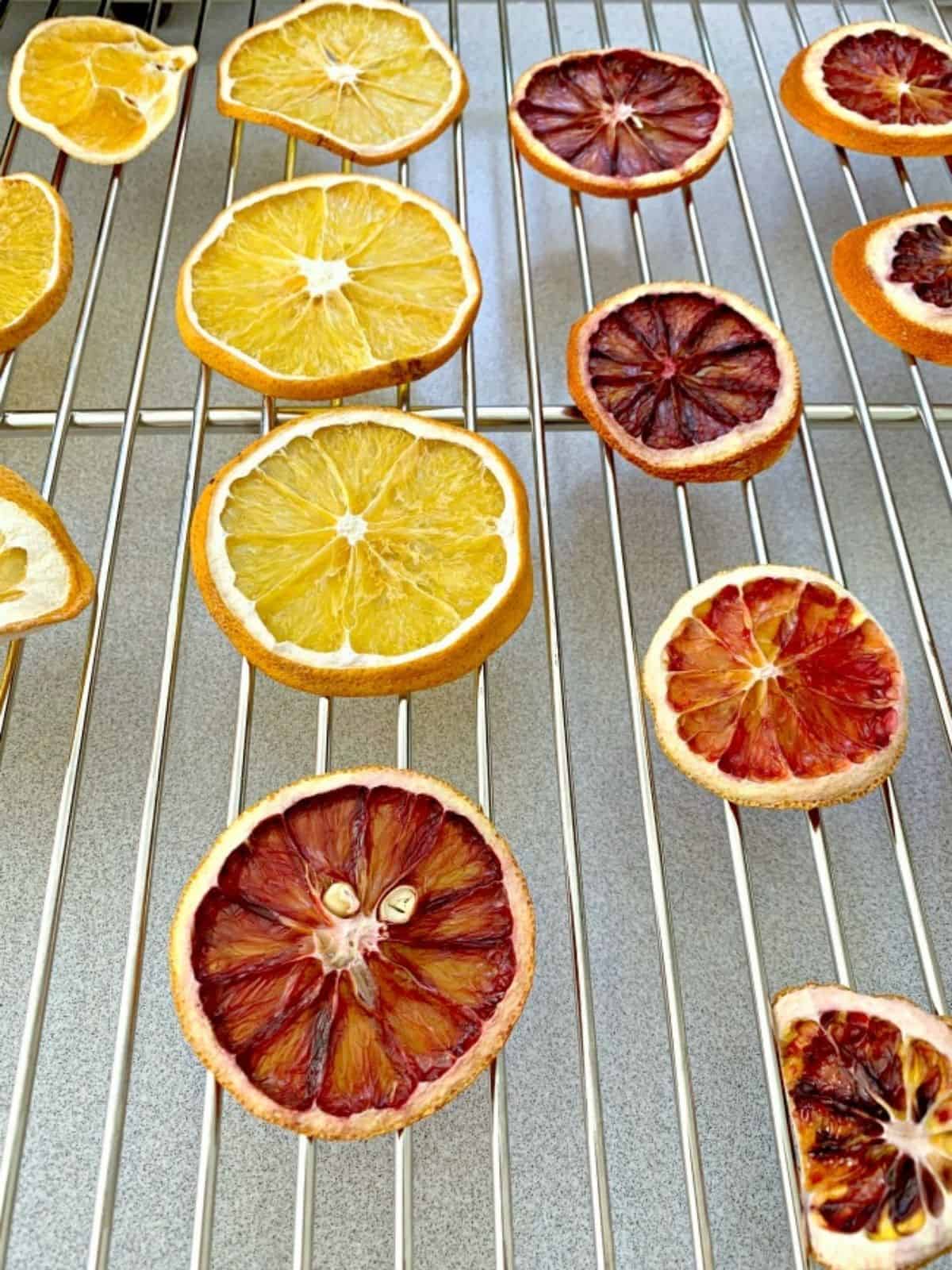 Supplies to make a DIY garland with oranges and cranberries
What string do you use for orange garland?
You can use fishing line or string for this project. I had fishing line on hand so that's what I used.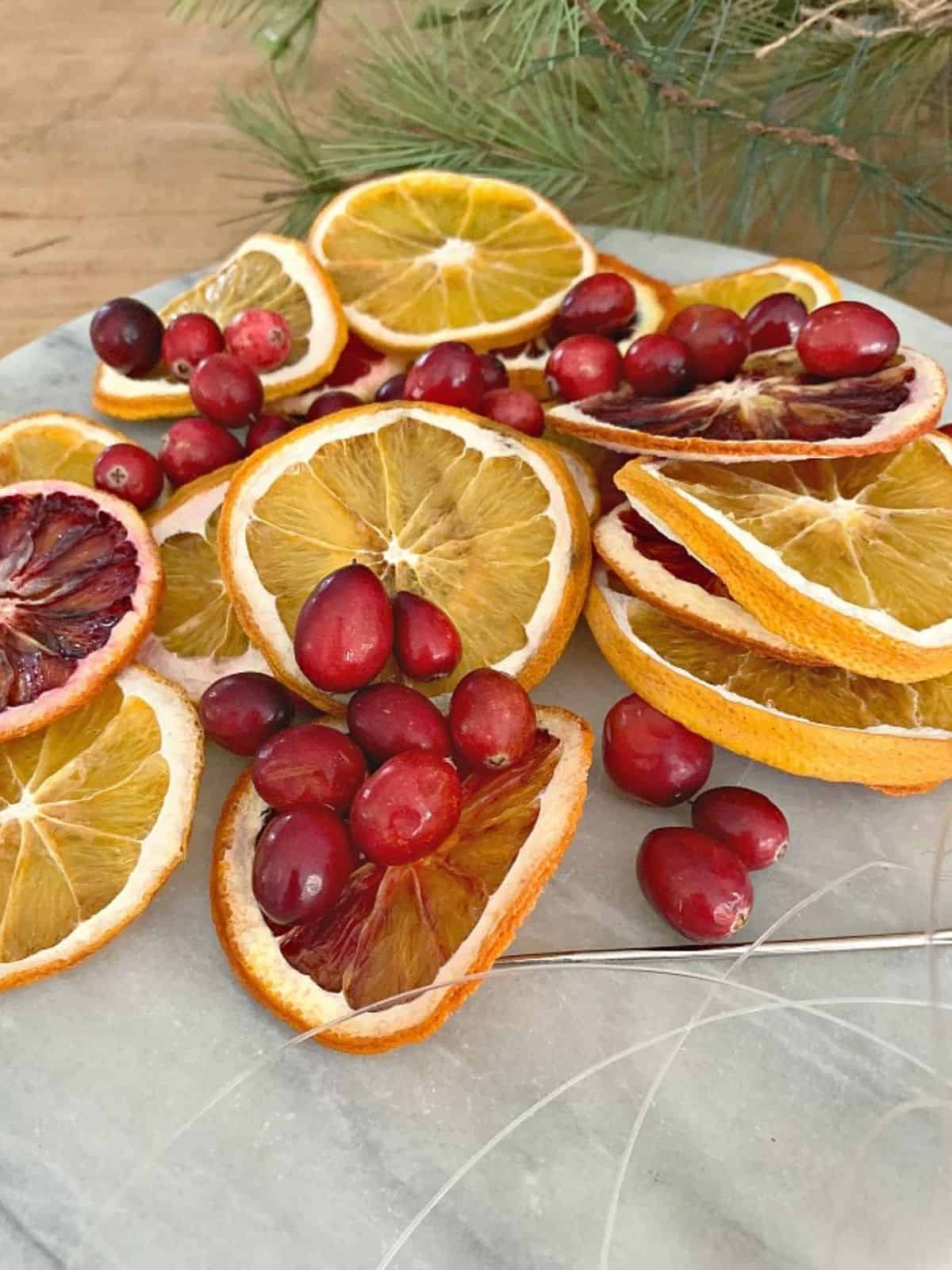 Just look at all of that delicious color. I just can't get enough.
Obviously...I've put them all over our house.
Creating a dried orange slice garland
First I tied a loop in one end of my fishing line and then treaded my needle.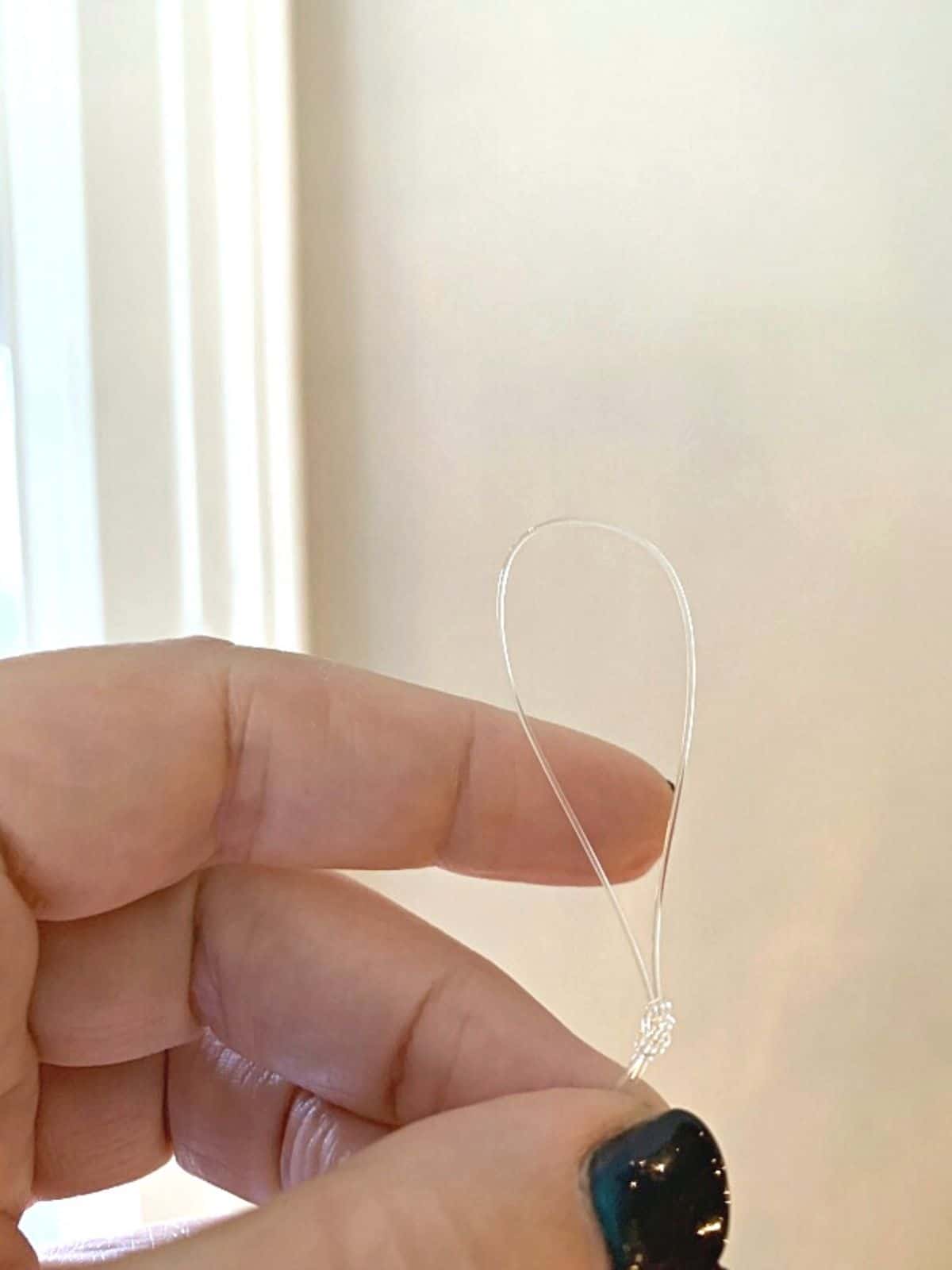 Then it's just a matter of stringing your orange slices and cranberries.
You can really do whatever you want with this but I kept it simple.
So, for every 10 cranberries I strung, I added an orange slice.
I just stuck the needle through the middle of the cranberry and through two segments of the dried orange slice.
It's really that simple.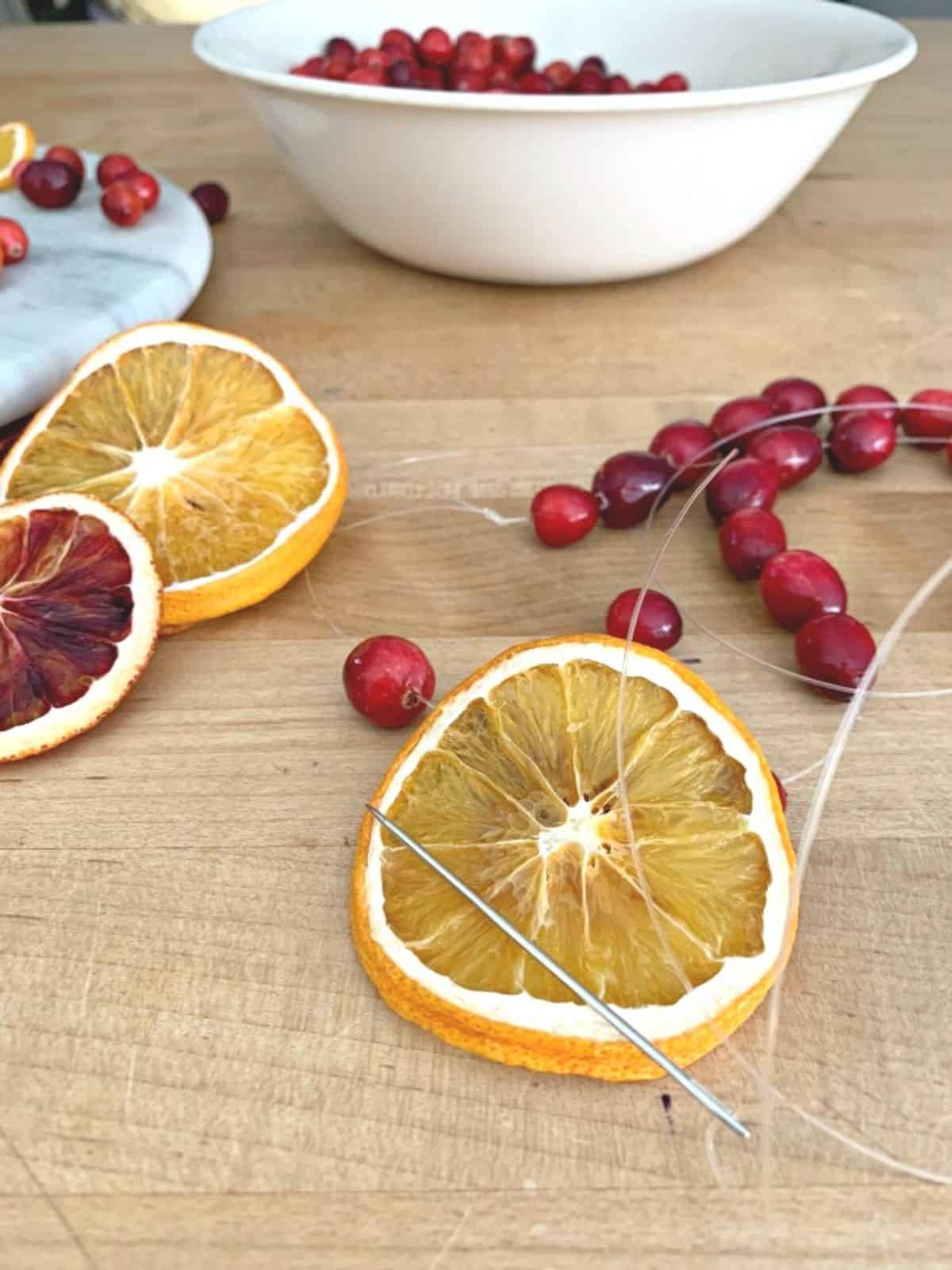 Once I felt the garland was long enough I tied off the end and hung it on my tree.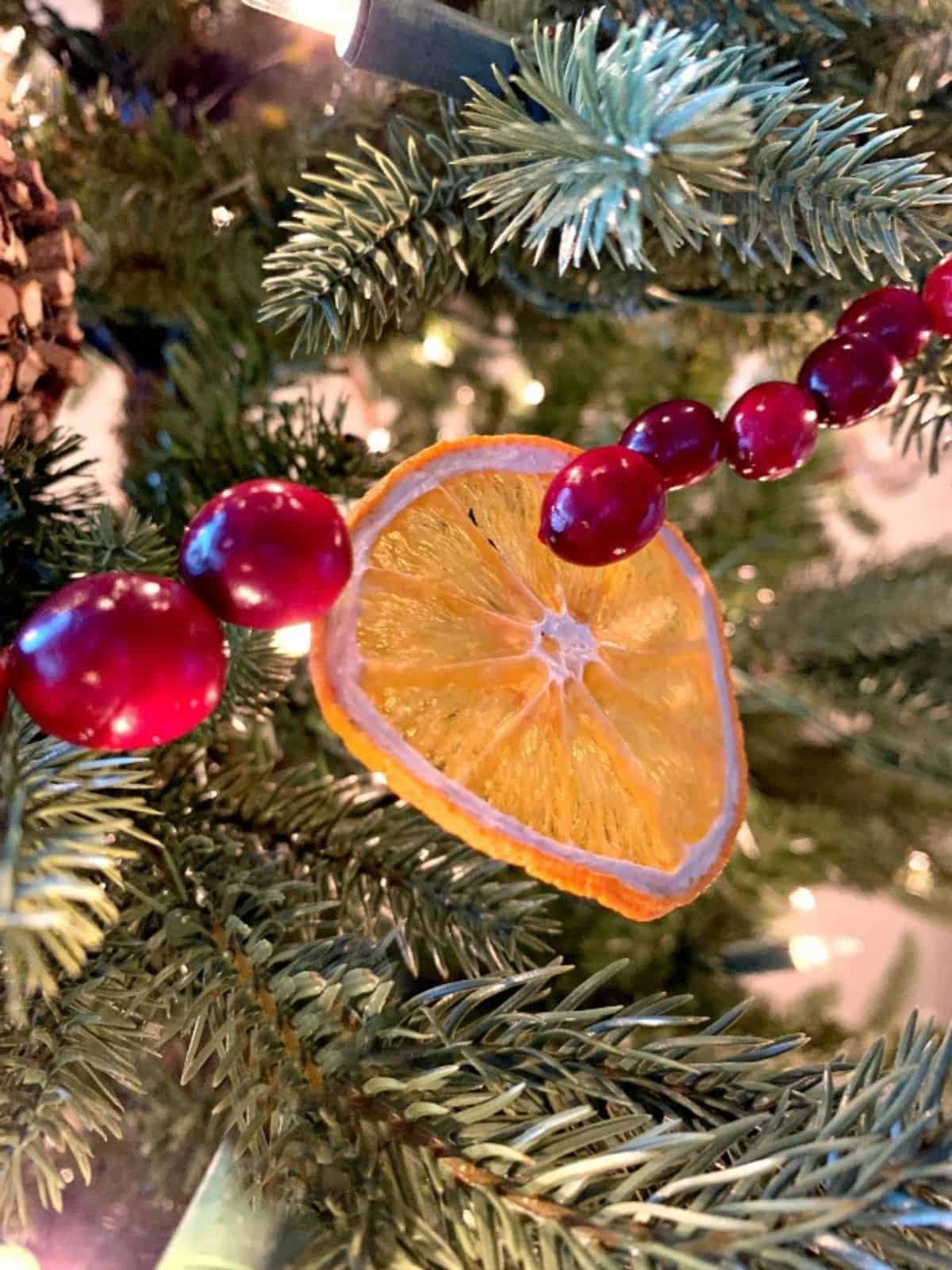 Easy peasy, and very thrifty.
After the holidays are over I'll take it outside and let the birds enjoy it.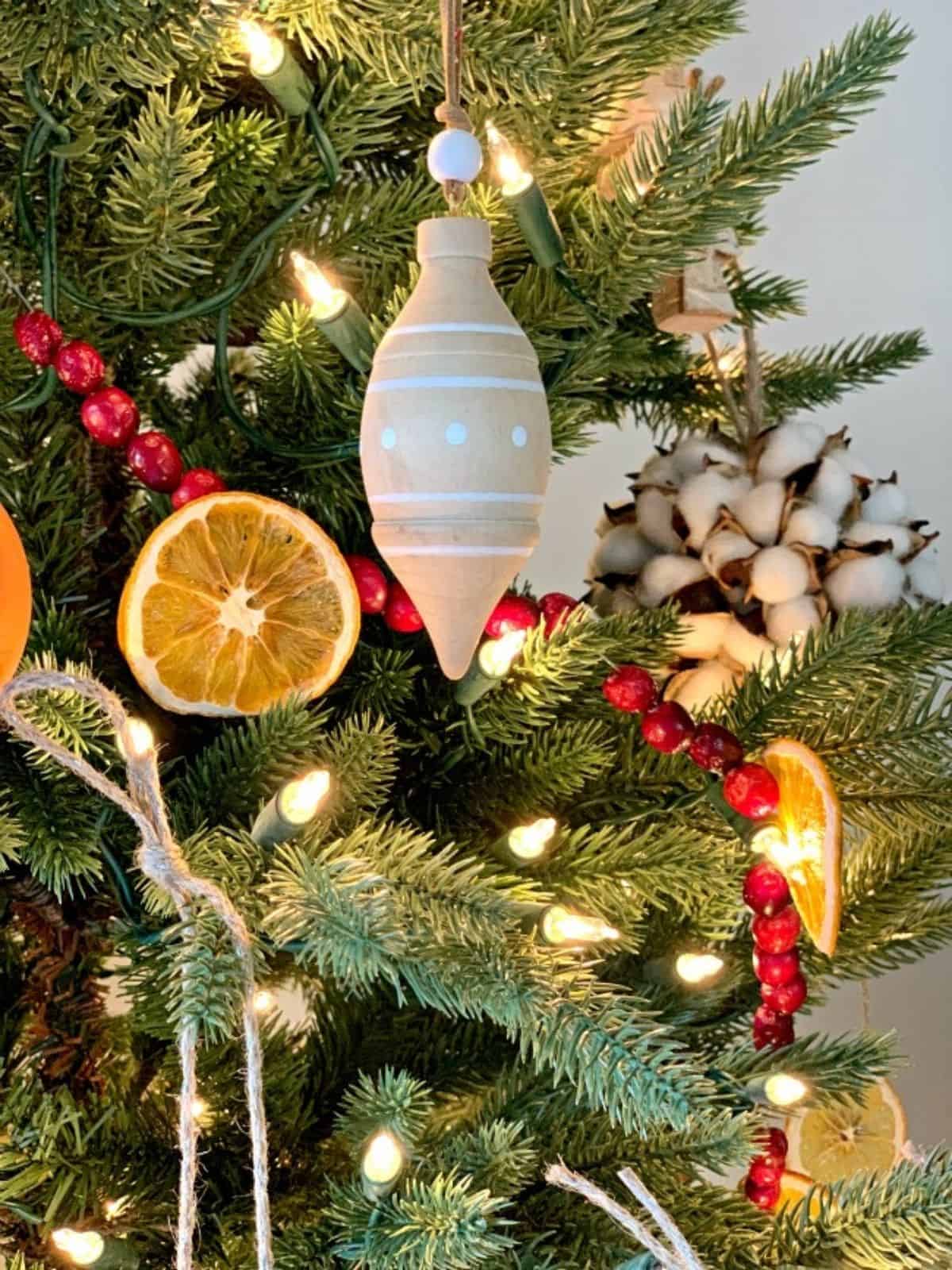 It may not be just like the tree we had all those years ago but it's definitely up there as one of my faves.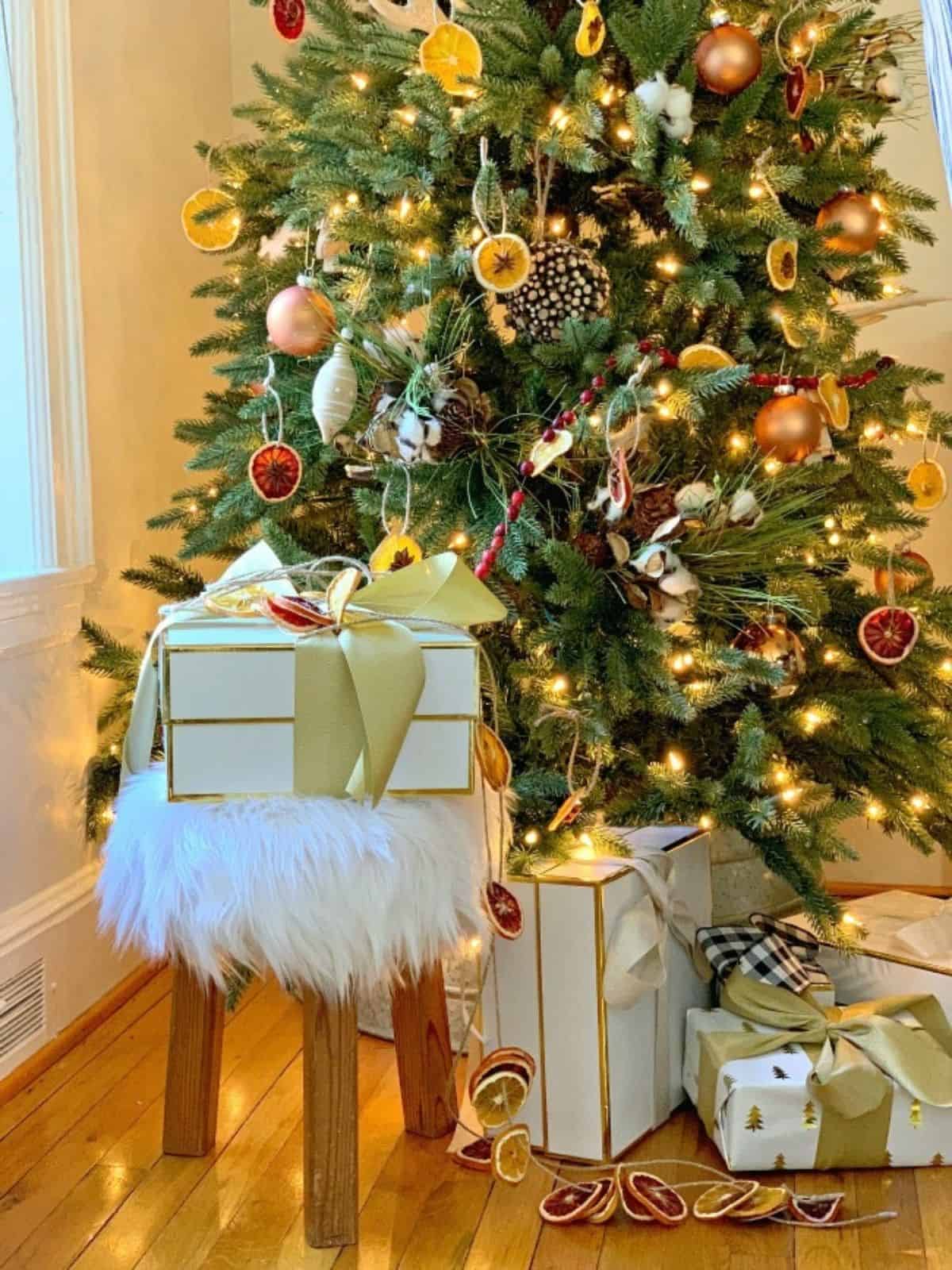 How do you feel about homemade Christmas ornaments and dried fruit garland? Better than store-bought?
Don't forget to check out our webstory and more of our nature inspired Christmas decor