Easy and Cheap DIY Garden Markers
This post may contain affiliate links, please see our policy for details.
Easy and cheap DIY garden markers made from clothespins and sticks collected from the yard.
I've been busy puttering outside and planting some early lettuce, carrots and radish in the garden. To keep track of what's planted where, I wanted to make a few DIY garden markers.
They aren't fancy but they were really inexpensive and ridiculously easy to make, plus they're cute.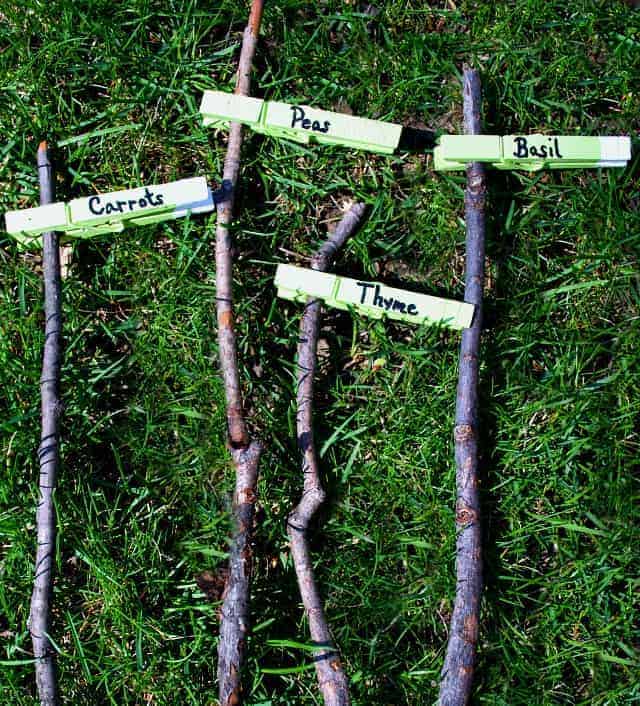 How do I make my own plant labels?
How about using some good old-fashioned clothespins and sticks found in the yard.
You can't get any easier than that!
Supplies to make DIY Garden Markers
As an Amazon Associate and member of other affiliate programs, I earn from qualifying purchases.
paint (I used whatever I had on hand)
sticks – free from our back yard!
I used the leftover exterior green paint that I used on my garage door last year and simply wrote the name of the seeds on each using a waterproof Sharpie.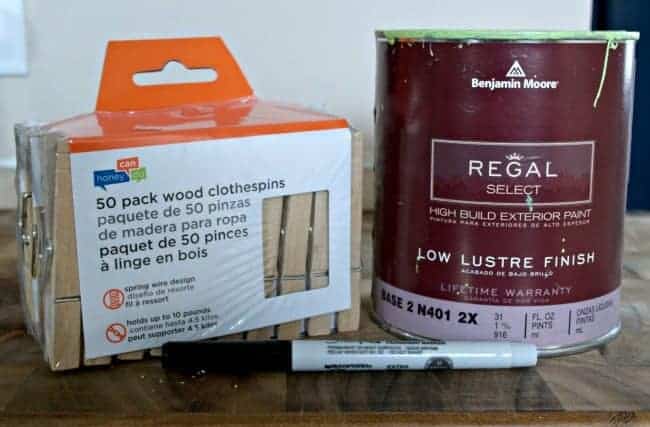 I was going to find a way to put some pretty lettering on them but there's not much writing room on a clothes pin, and I wasn't sure how it would hold up with the weather, so I just kept it simple and went with the Sharpie.
Just for fun, I dipped a couple pins into white paint to add a little stripe.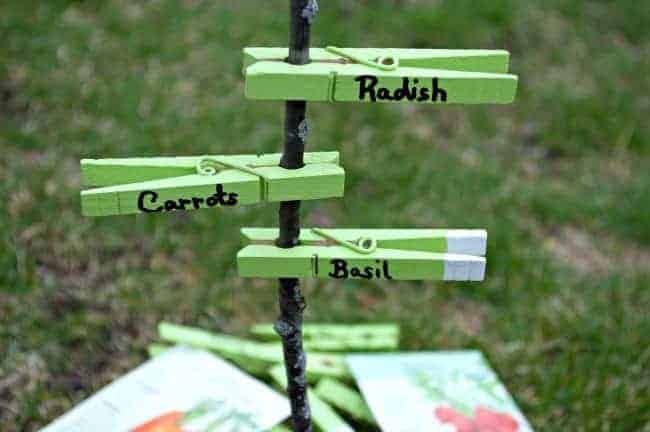 The possibilities are endless and it's a fun project to do with the kiddos.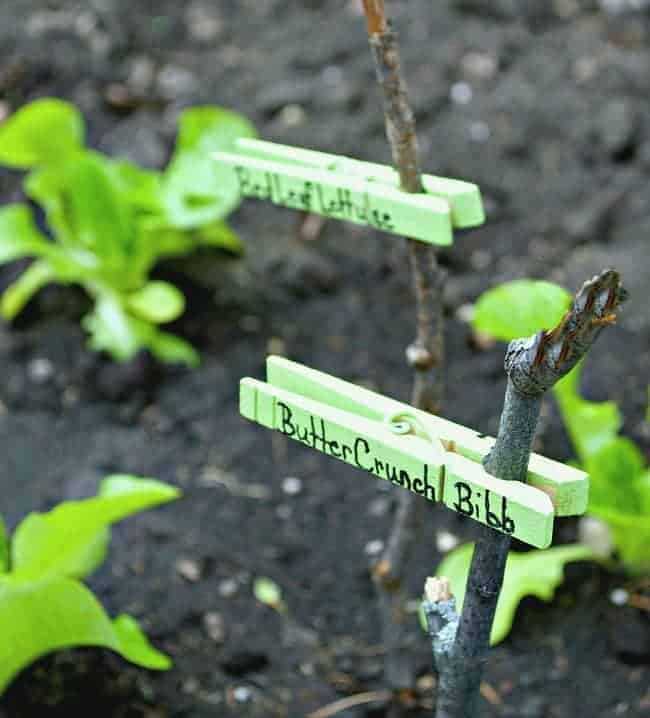 Like I said, not fancy, but fun and functional and it only cost me $1.59 for the clothes pins. If they only make it one season it's not a big deal.
I can make more next year or to try something else, like the plastic spoons I used to make DIY vegetable garden markers.
With the garden taken care of, we can turn our attention to hanging outdoor cafe lights (to light up the garden).
A quick update:
My DIY plant markers actually made it through the season quite well. I've gotten quite a few comments about using a Sharpie and having it fade but I didn't run into any issues.
As a matter of fact, I'm using my plant markers again this year.
Love them!
Have you been able to plant anything in your garden yet? Would you make your own DIY garden markers?