5 Ways to Refresh Your Home for Spring
*As an Amazon Associate and member of other affiliate programs, I earn from qualifying purchases.
Happy Spring (almost)!
I think most of us are ready for the green grass, blooming trees and warmer weather that spring brings. We're still waiting here in Illinois but I know that better weather is around the corner.
In the meantime, I'm cleaning the house and getting it ready for spring and summer so I thought I'd share some easy and inexpensive ways to refresh your home after a long, dreary winter.
Add pops of color
One of the quickest ways to change a room for spring is to spread a few pops of color around with inexpensive throw pillow covers.
It's easy to find inexpensive feather inserts that you can change with a different pillow cover whenever you want a new look. I find that it's often cheaper than buying a whole new pillow and a cover takes up less storage space than a pillow.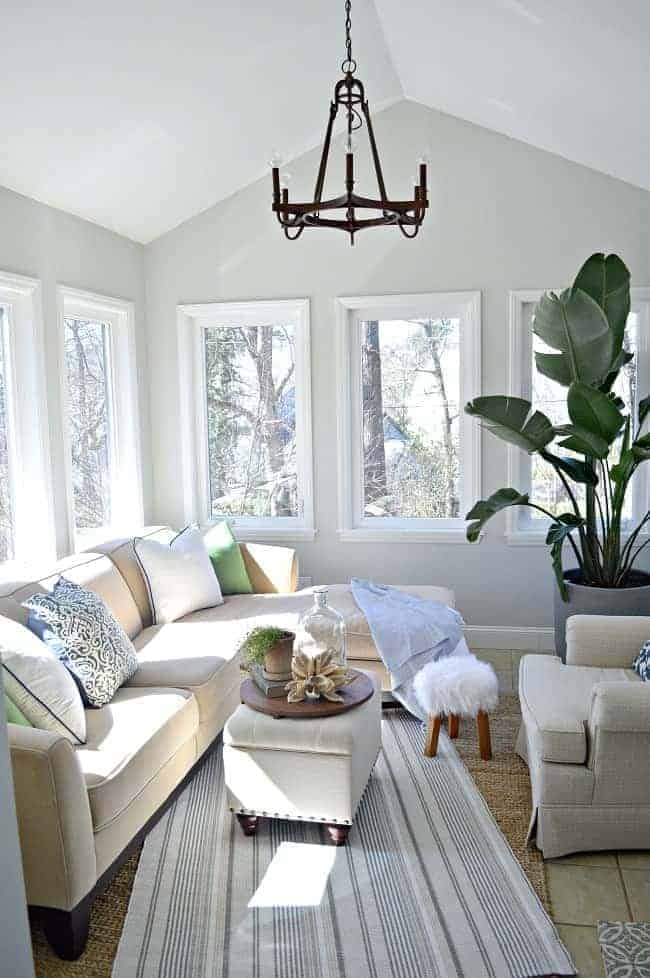 Lighten up your bedding
Wintertime means down comforters and duvet covers but come spring, I'm ready to shed the heavy blankets in favor of my crisp white sheets, lightweight covers and some throw pillows that remind me of spring.
Changing out the bedding also gives me a chance to give my beds a good cleaning.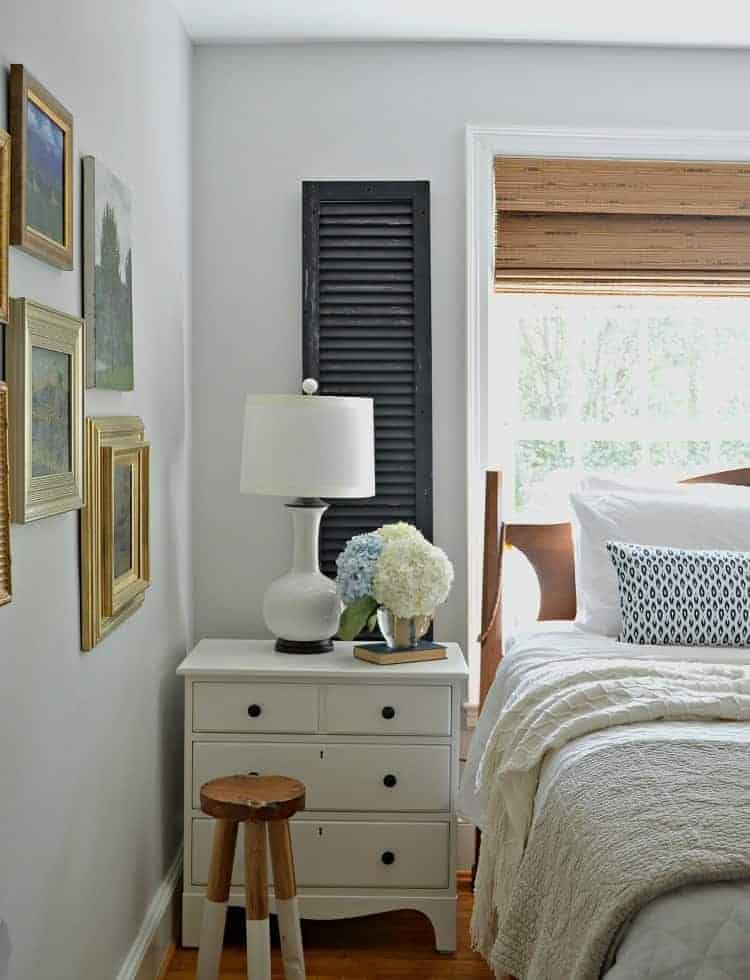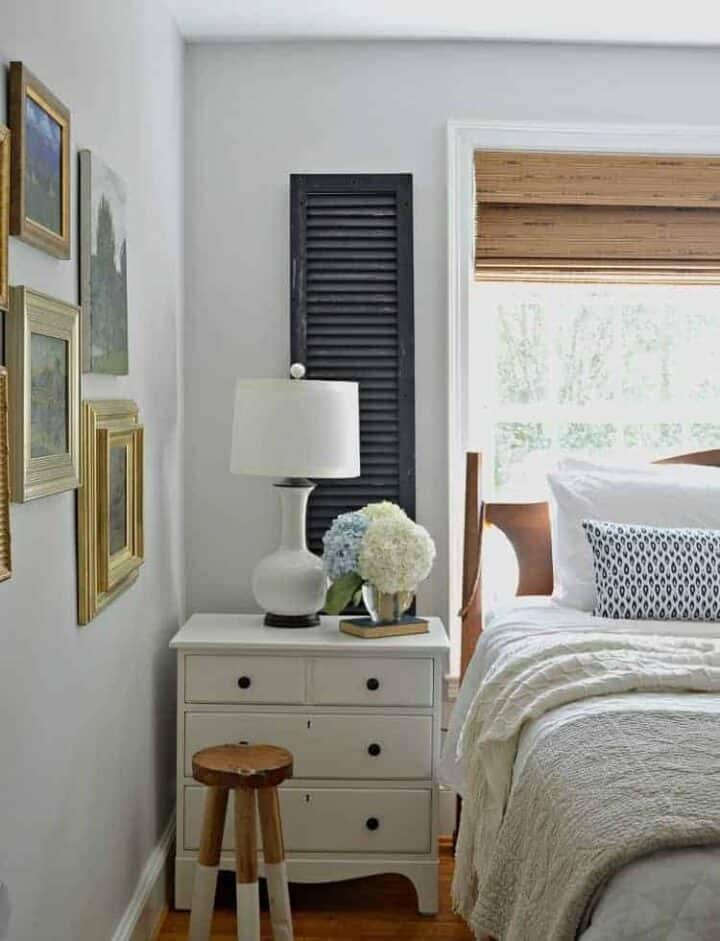 Bring in some natural elements
Nothing says spring like a bouquet of tulips, a bunch of sunny daffodils or lemons in a bowl.
Decorating with fresh flowers from the store or even some branches from a bush in your backyard instantly changes the look and feel of a room.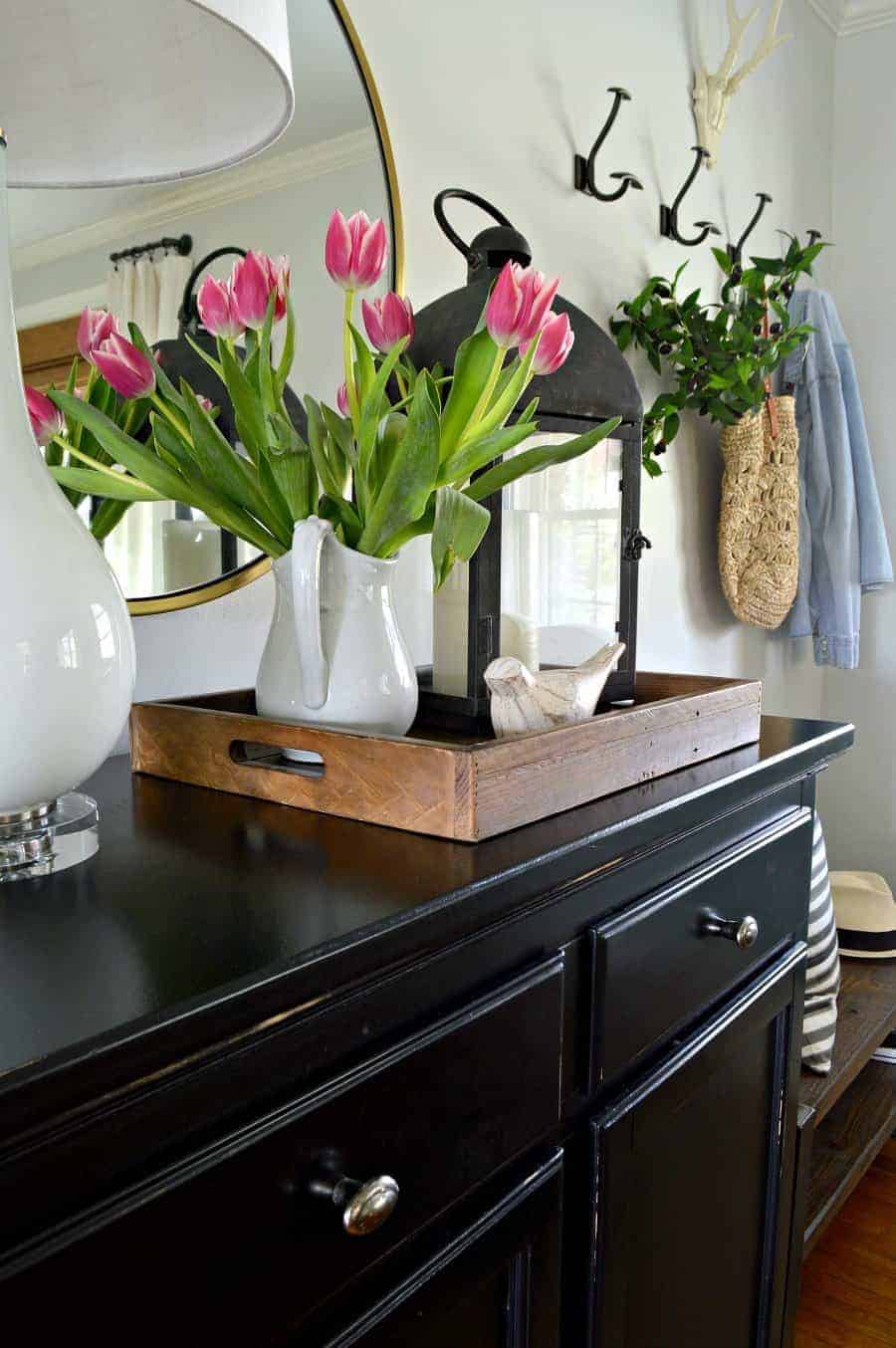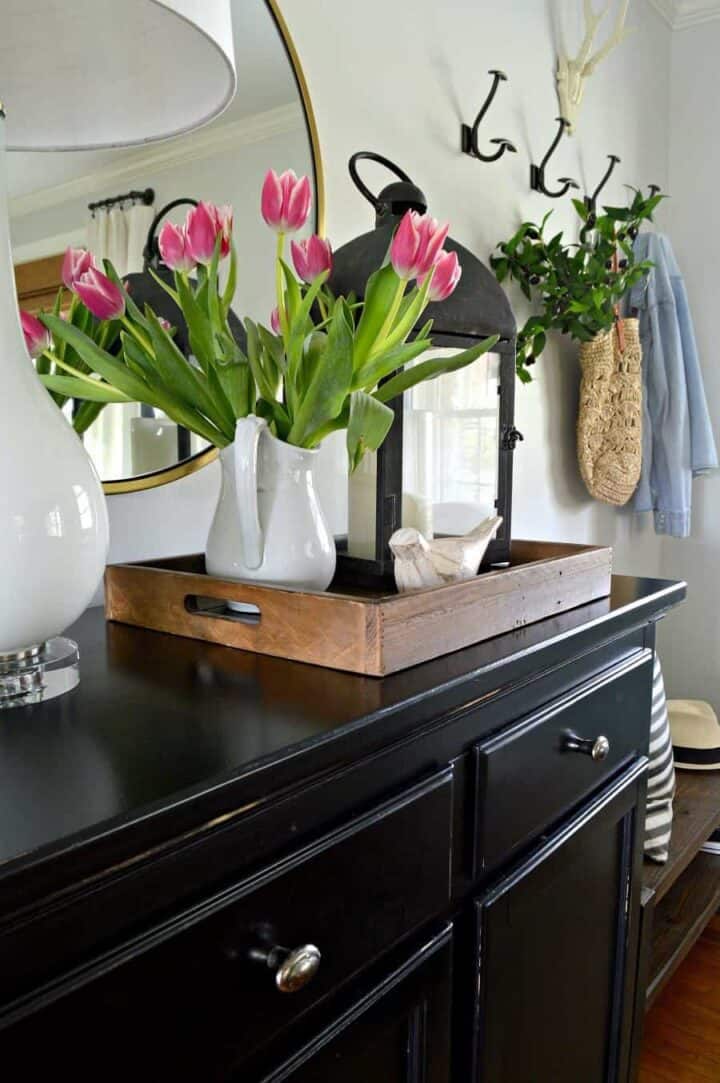 Change your front door wreath
If you're like me you, may have kept your Christmas wreath hanging on your front door way (way) past the holidays.
Spring is a great time to add a touch of happy color to your door to welcome guests. I made this lemon wreath for $15 and it was so easy.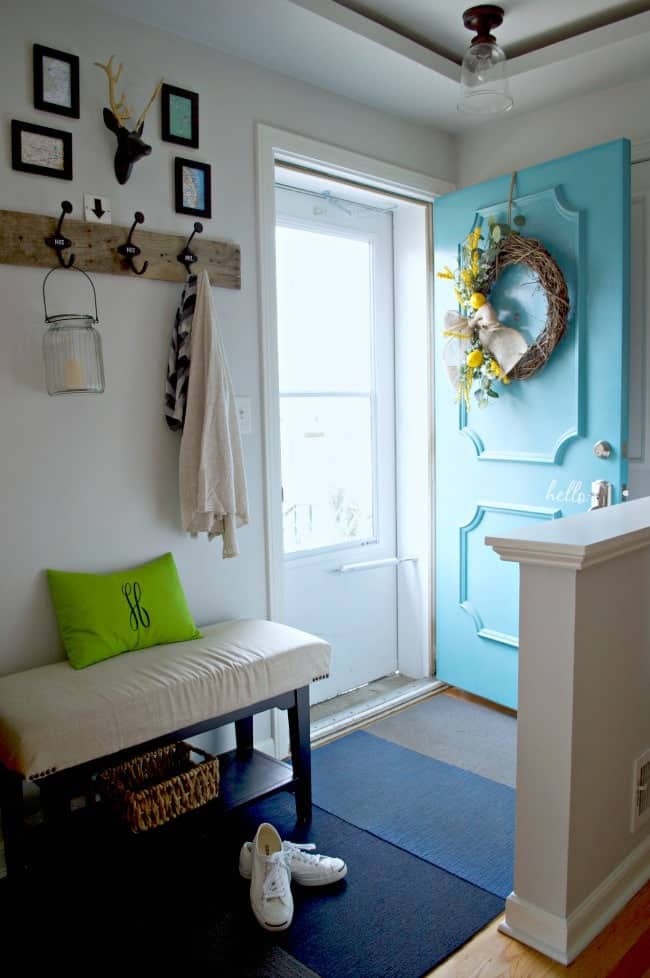 Simplify
You may have guessed that I'm not one for clutter but I really like to pare down my accessories and put away unnecessary things come spring, like my throws and a few pillows.
In a couple of my rooms I even roll up my wool rugs and store them away until the next winter season.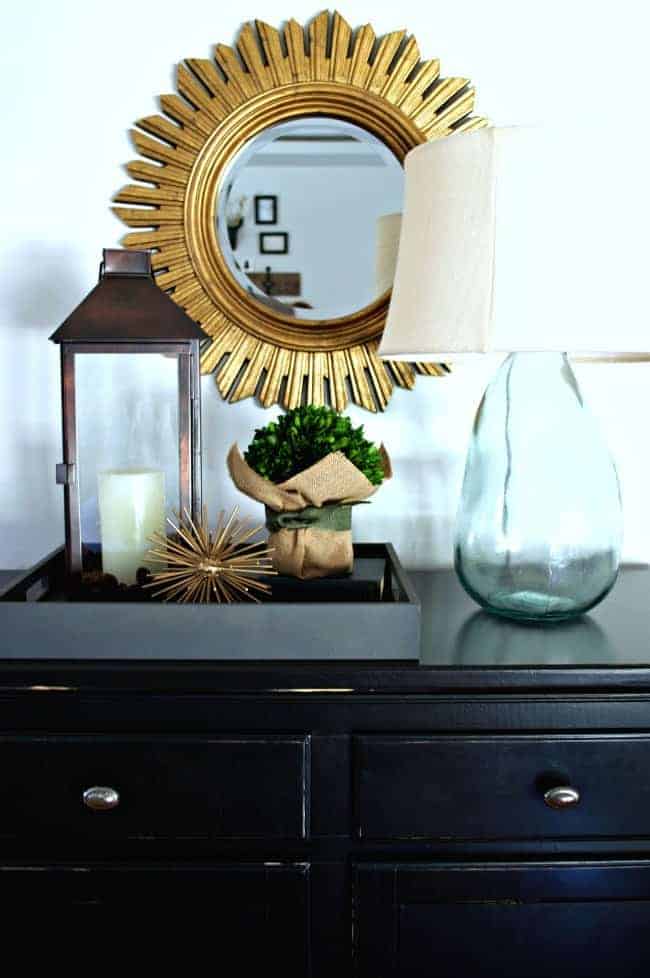 And as most of you know we are doing a kitchen reno right now and while my living room looked all pretty and ready for Spring in the pictures, this is what the other side of the room looked like…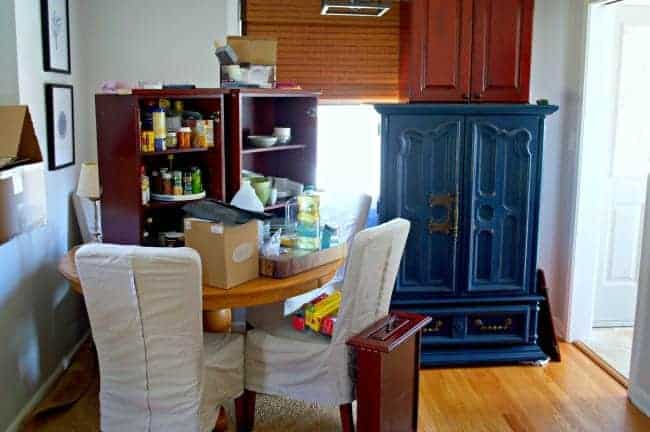 Yeah…just keeping it real here. 😉
We won't even discuss what the kitchen looks like.
I'm sick of the mess from the remodel so it really does help to put out a $3 bunch of daffodils or to have a bright green pillow cover on the couch.
Now that the inside is ready, we need to see some green outside.
What about you? Any tips on how to get your house ready for spring?