Disclosure: As an Amazon Associate and member of other affiliate programs, I earn from qualifying purchases.
Finally!!! After 4 fails, I think I found myself a new kitchen ceiling light.
I know...it's not earth shattering news and it won't change the world, but it was the last project that we had to finish in the kitchen in order to call it done.
This is where we started. We adopted this fluorescent beauty when we bought the house last year.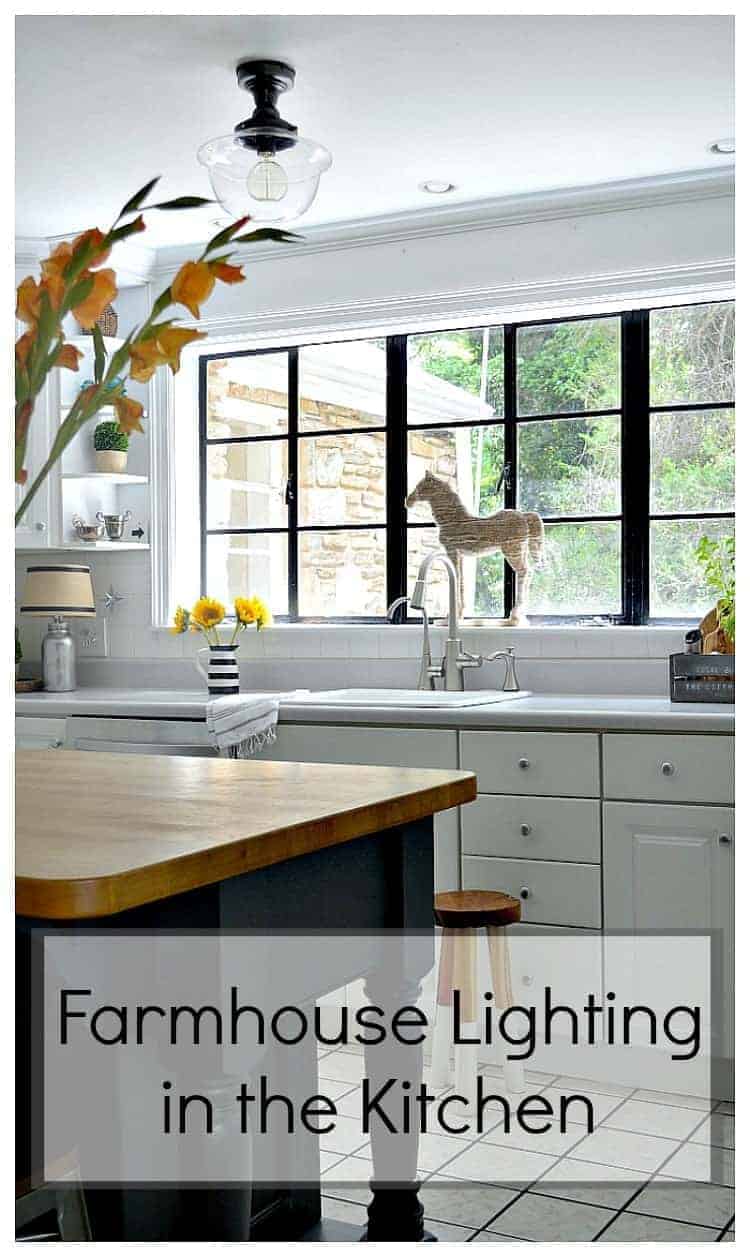 Neither one of us liked it and I don't think we ever actually turned it on.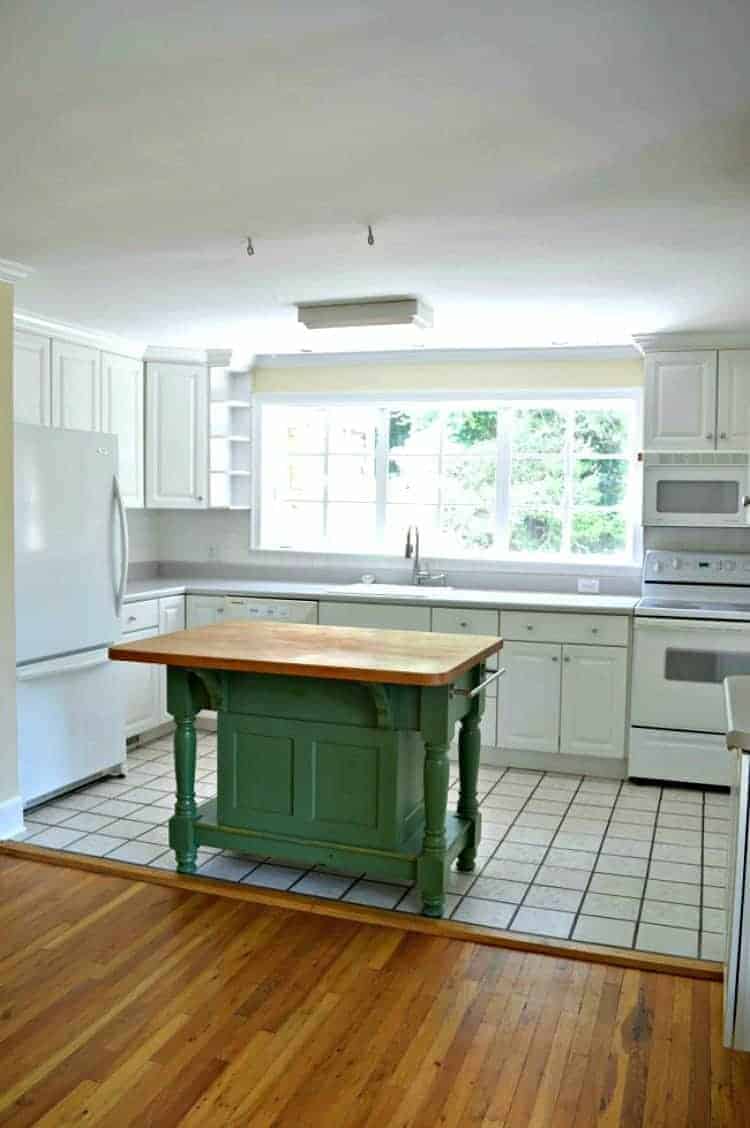 The original plan was to change it out when we did the remodel on the kitchen but...
The hubs actually started it by suggesting we take it down. I just couldn't stand to disappoint him so I reluctantly agreed.
Ok, maybe I did a little happy dance when he left the room. 😉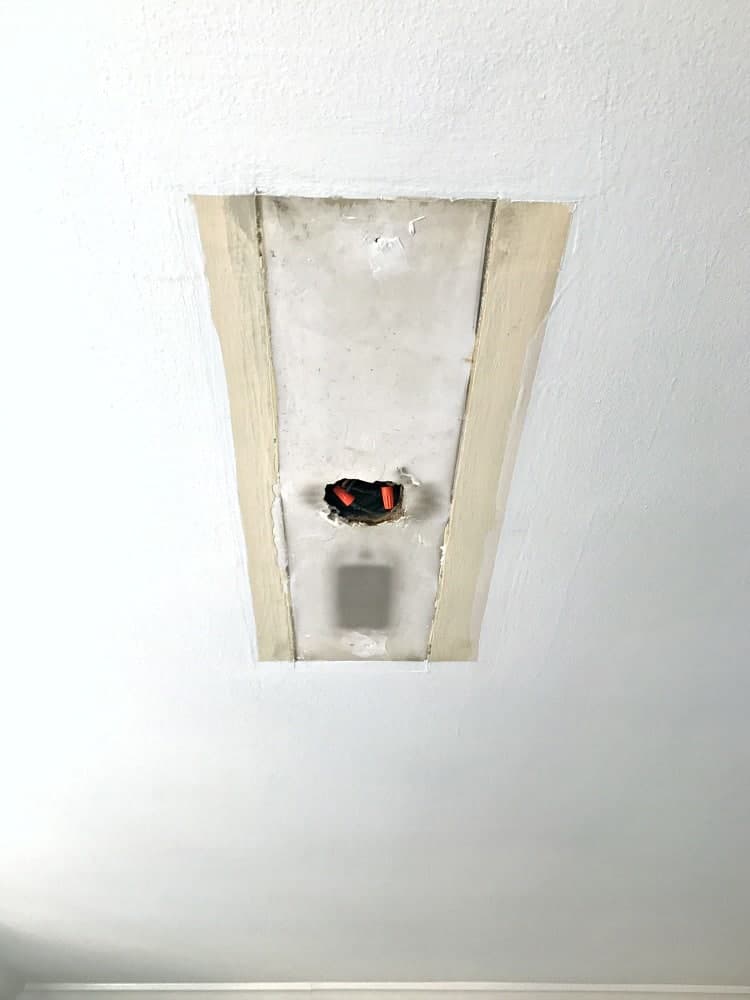 After we took the offending light down, I cleaned the ceiling, fixed the holes and touched it up. Not perfect but pretty darn close.
I thought that fixing the ceiling would be the hard part but finding the "perfect" kitchen ceiling light fixture turned out to be much tougher.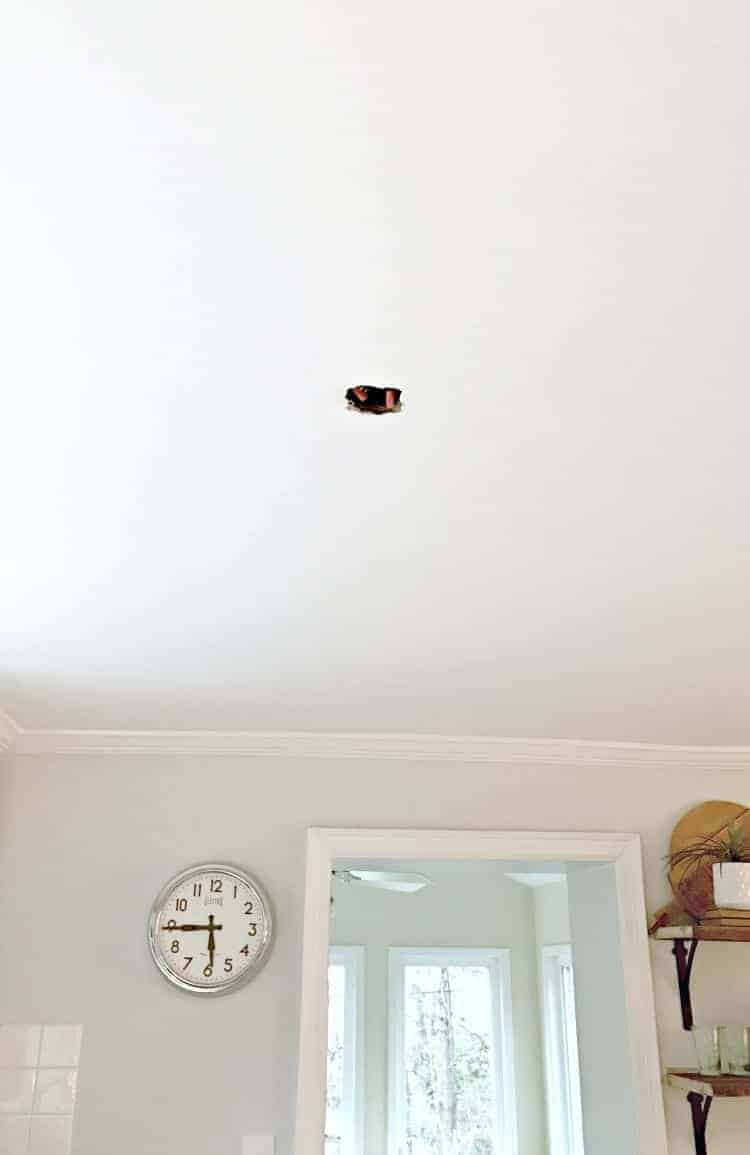 A few weeks ago I talked about my search for a new kitchen ceiling light here, and I even shared some of the favorites I found.
I ended up ordering and returning a total of 4 light fixtures before I found "the one". The first light I bought was way too big and the 3 after that were way too small.
The one we went with is from Restoration Hardware. I ended up spending more than I wanted, but it was the right look and size.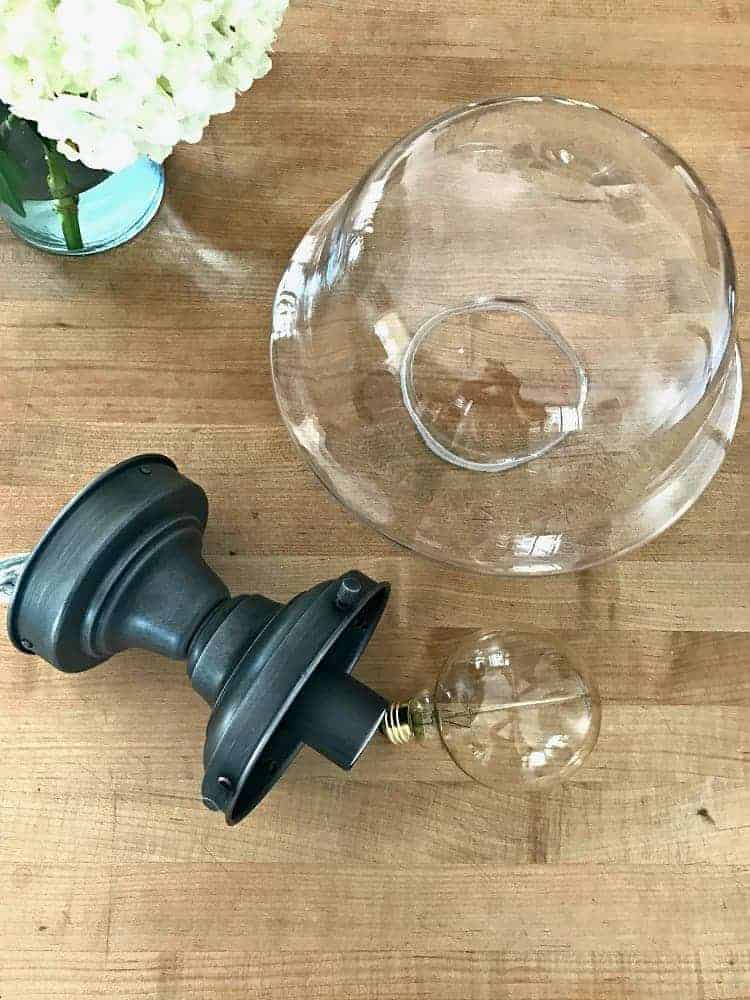 The goal was to have the kitchen ceiling light "go with" the dining room light.
The issue I was having was that we needed a fixture that was big enough for the space but it could only be 12" tall.
It seemed that everything I really liked was more than 12" tall and all of the flush mounts were way too small.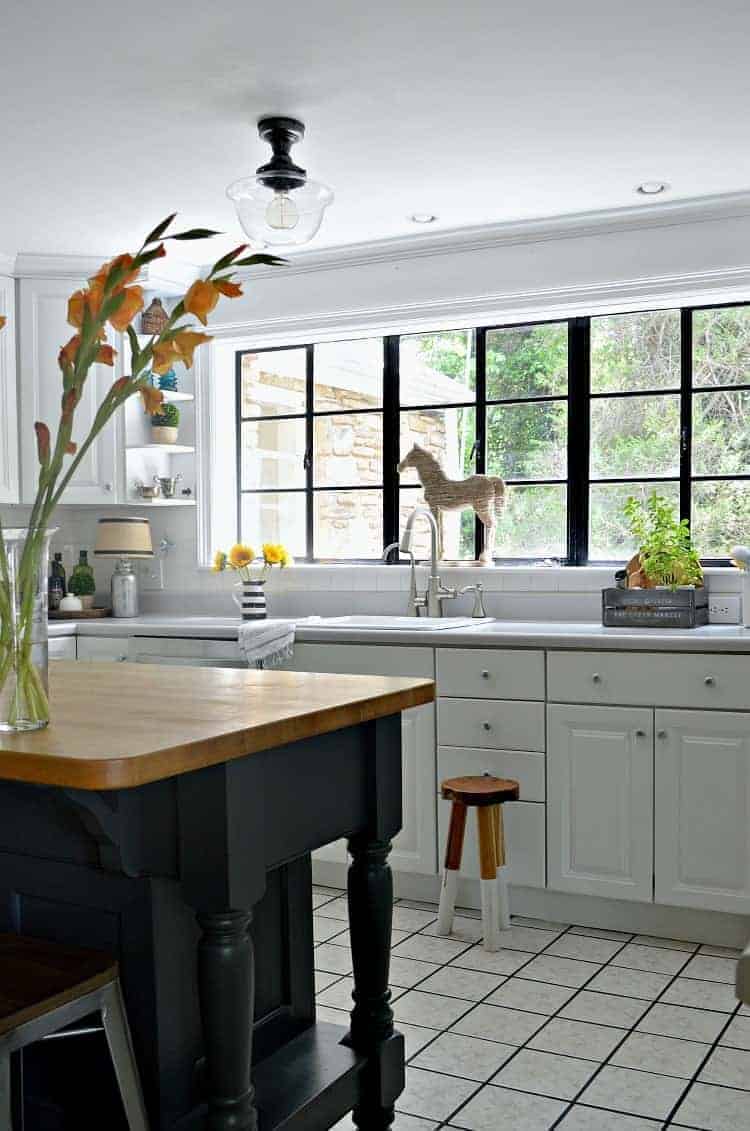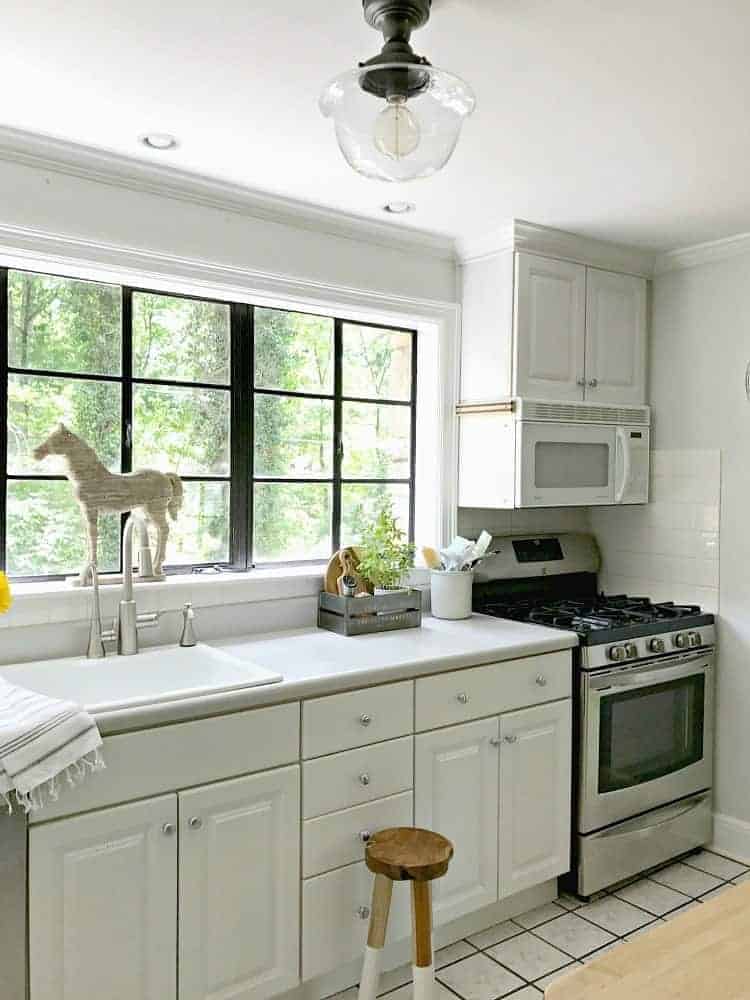 The one thing I was certain about was that I wanted a light that you could almost see through. The focus of the space, in my eyes, is the window and not the light fixture.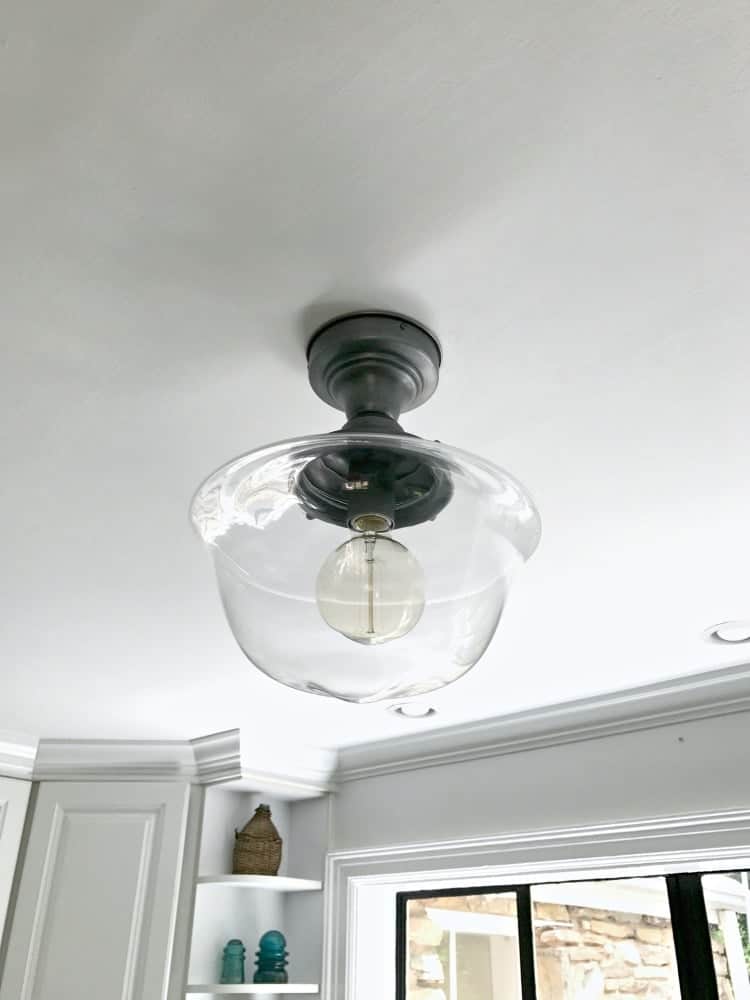 With the kitchen light up, new appliances, paint on the walls, the island redo and the window painted black, this space is done. Like I said, we plan to remodel the kitchen at some point, so these changes will hold us over until it's time to do it.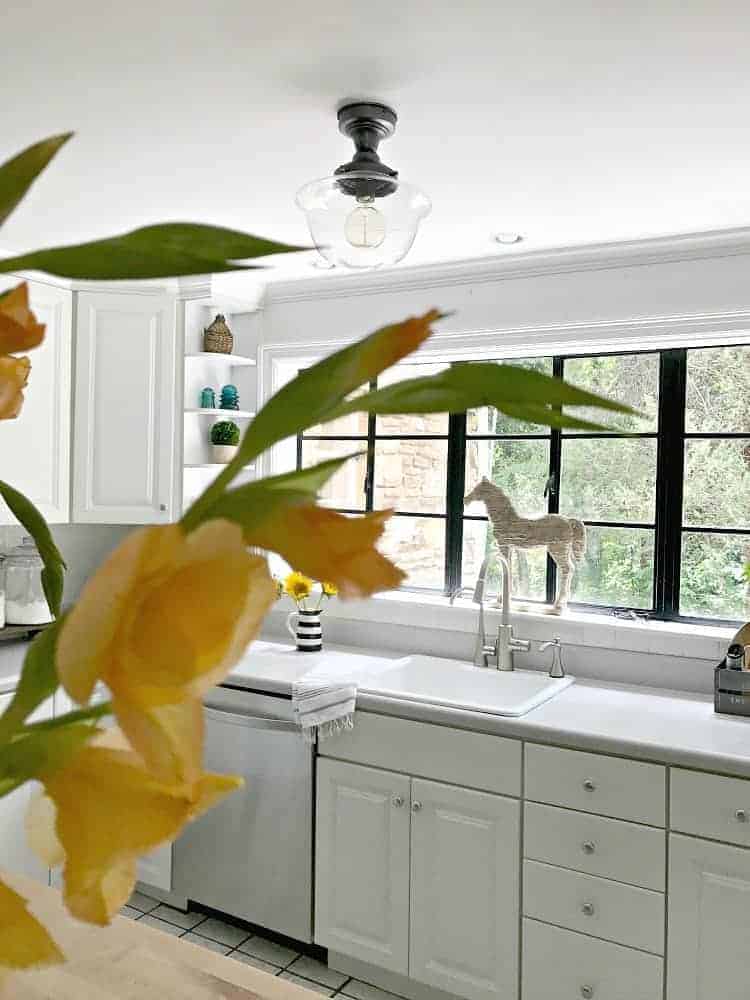 I do have one more little addition to share before we can move on to the next space (the living room).
It's already done and hanging up. I'm making a video to show you how I created it and, as soon as I've finished, I'll share it.
Thanks so much for stopping in.
More kitchen DIY projects