Farmhouse Kitchen Lighting Ideas
*As an Amazon Associate and member of other affiliate programs, I earn from qualifying purchases.
8 fabulous farmhouse kitchen lighting ideas.
If you've been following along the last several weeks, then you know I've been working on my combination kitchen and dining area. I recently finished the dining area and shared it, here, but the kitchen still isn't done. We didn't do a lot of work in here besides adding the reclaimed wood shelves and painting the walls, but the kitchen lighting definitely needed to be addressed.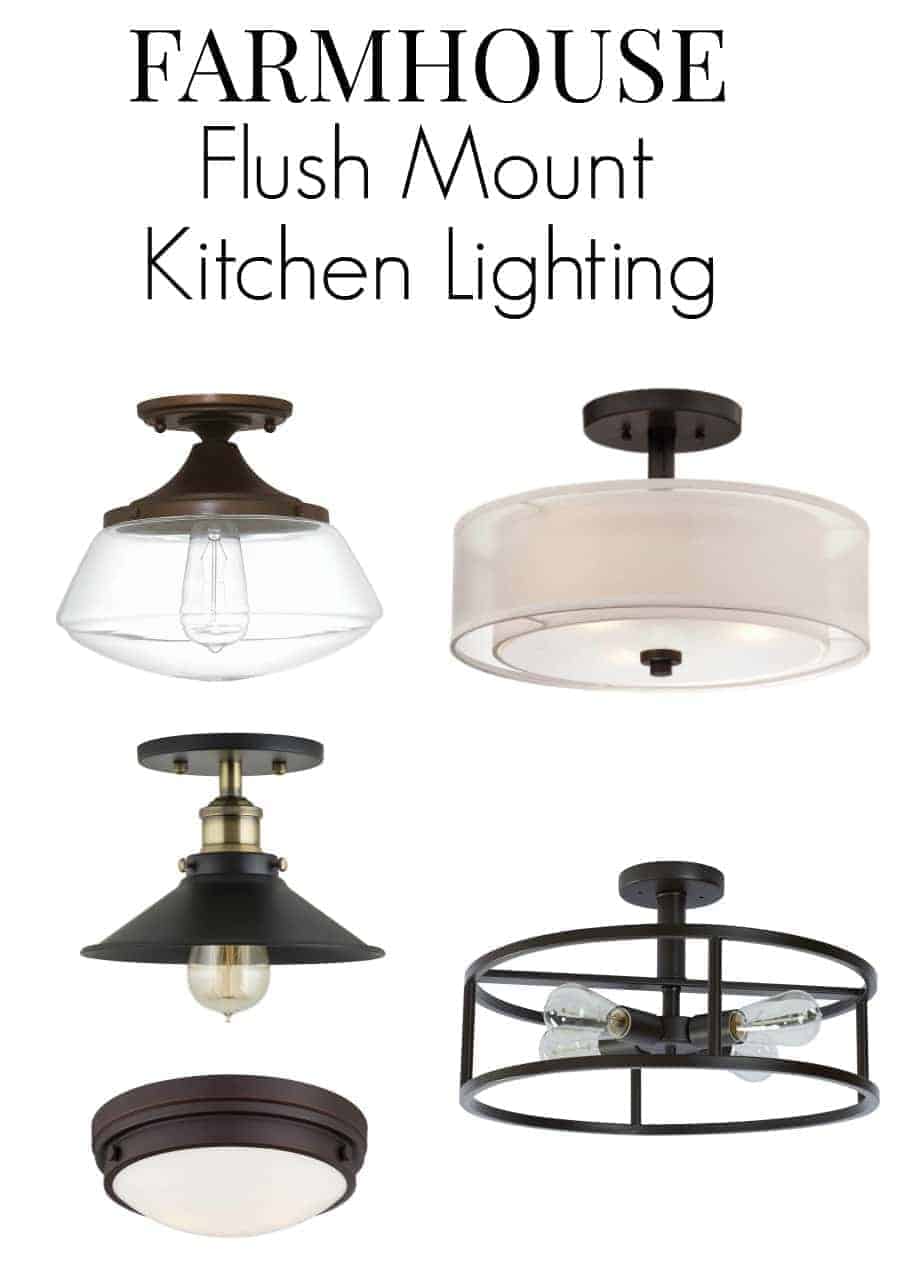 We have 3 can lights and one ceiling light in this space. The can lights are fine but the ugly florescent ceiling light definitely need an upgrade. This was a project we were going to tackle during the kitchen remodel, but the dislike of the light was too great. It had to go. We weren't sure what we would find underneath but, once it was down, there was no way it was going back up.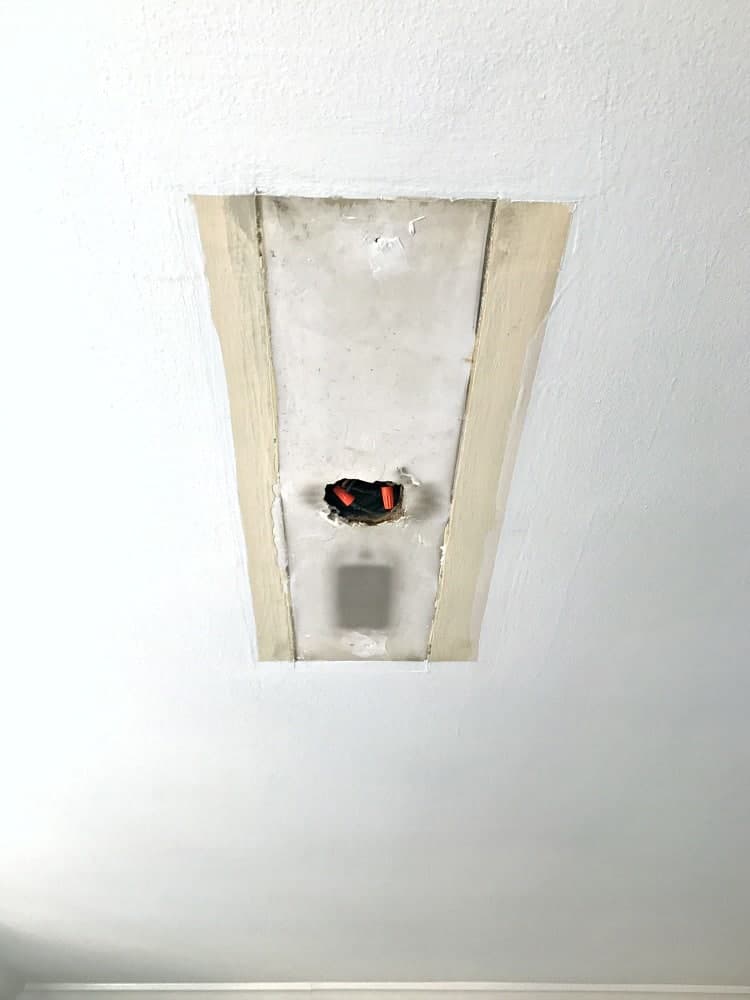 I cleaned the ceiling where the old light was and, after checking all of the wiring, we filled in the holes and patched them up. It's hard to patch a ceiling, especially this big of an area, but it looks so much better than it did. I'm probably the only person who would notice that it's been patched so I'm trying to release my perfectionist tendencies and let it go.
Oooommmmm…deep breath…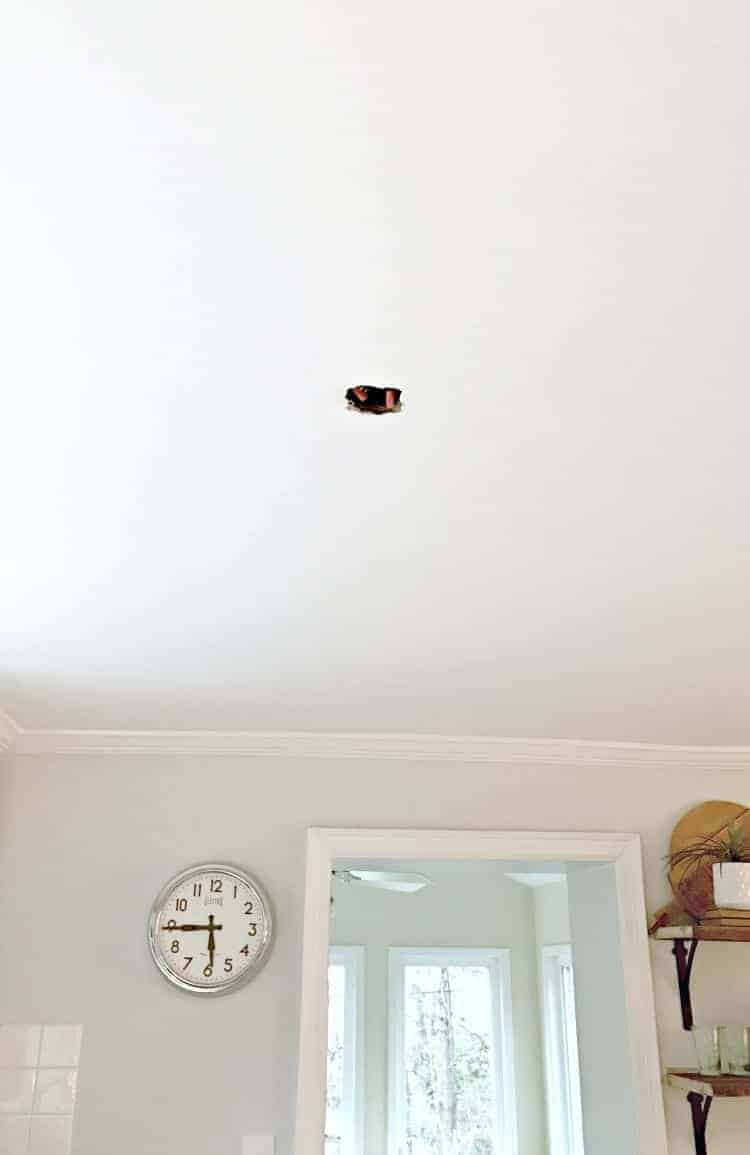 So, the ceiling is fixed and ready for a new, more modern light. Trouble is, I can't find anything that I like in the perfect size (that's in the budget). Our ceilings are pretty low so we need a flush mount that is no more than 12 inches high. Not ideal but you can't change the ceiling height (yes…I have put some thought into doing that 😉 ). 3 light fixtures have been ordered, delivered and returned over the past several weeks…all failures.
I've looked at tons of light fixtures so I thought I'd share some that I considered.
Farmhouse Flush Mount Kitchen Lighting Ideas
(Affiliate links used. If you click on an affiliate link and make a purchase, I will receive a small commission, at no extra cost to you. Please see my Privacy Policy for more info.)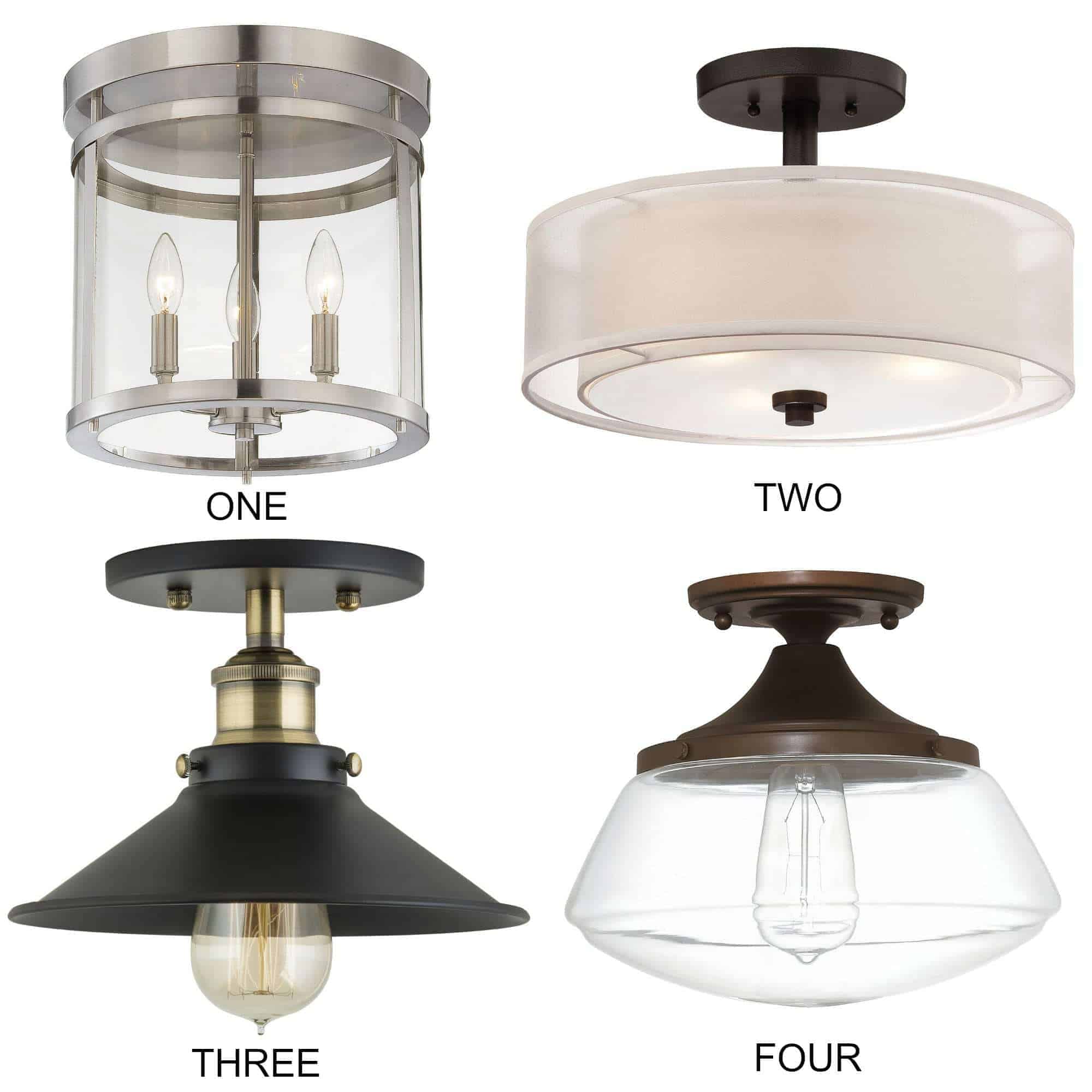 I'm waiting on my fourth light fixture to be delivered. Let's hope it's "the one" so I can move show you the ceiling without a gaping hole in it. 😉 Fingers crossed.
What do you think about flush mount kitchen lighting? Do you have a favorite out of the 8 fixtures I shared?
As always, thanks for stopping in.
In case you missed it, here is the finished dining area that is part of the unfinished kitchen.