This post may contain affiliate links, please see our policy for details.
It's finally done…my 2nd guest bedroom makeover is complete and I'm so excited to share it with you.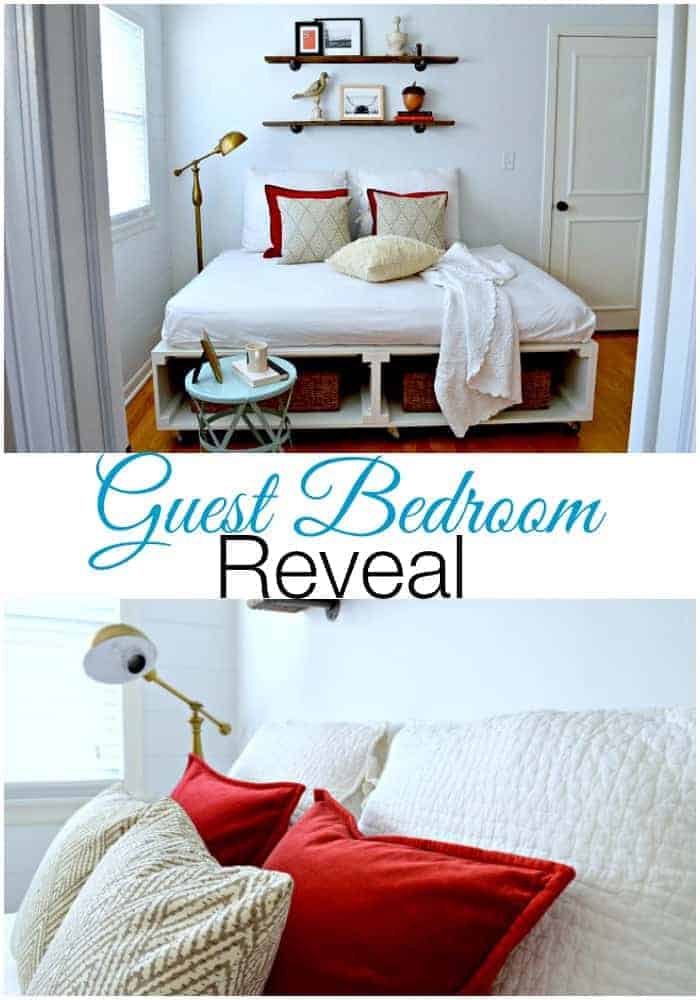 My first post on this room was way back in April when I told you about my plans and shared a mood board.
Wow, 7 months…I can't believe it took me that long to complete. I guess after 16 months, 4 room redos and tons of projects, this house redo business is starting to slow me down. We did do quite a bit of work in here though.
I fixed the water damaged wall, installed a plank wall, installed crown molding, painted the ceiling, walls, doors (there are 3 in this room did I tell you that yet?? 😉 ) and trim, installed a new ceiling light, changed all the door hardware, installed barn wood industrial shelves AND we built a platform bed.
Phew…that's a whole lot of work for such a small room.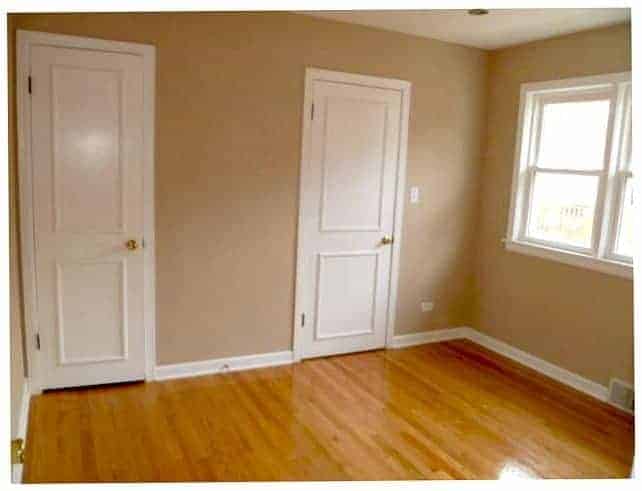 We have three bedrooms in this house and this is the 2nd guest bedroom. Just like the other rooms, this room is pretty small with 3 doors and 3 windows. The door on the right, closest to the window, opens to the kitchen so we usually keep it open and use this room as a walk through to the bathroom and other bedrooms.
Ok no more yakking, here is the reveal. I had so much fun putting the room together to take pictures so I've loaded up the post and you will see some decor change in a few of them. Enjoy…
This is nearly the same angle as the before pic. I have nothing on the wall to the left of the door to the kitchen because the door is always open.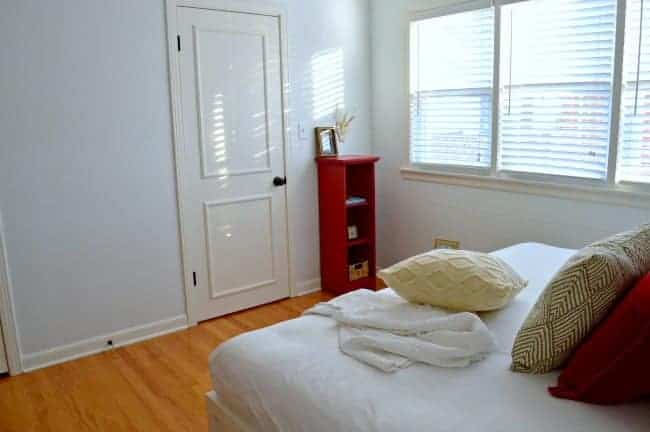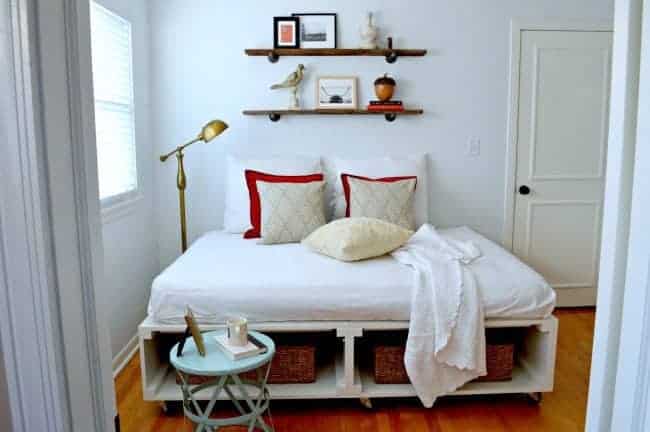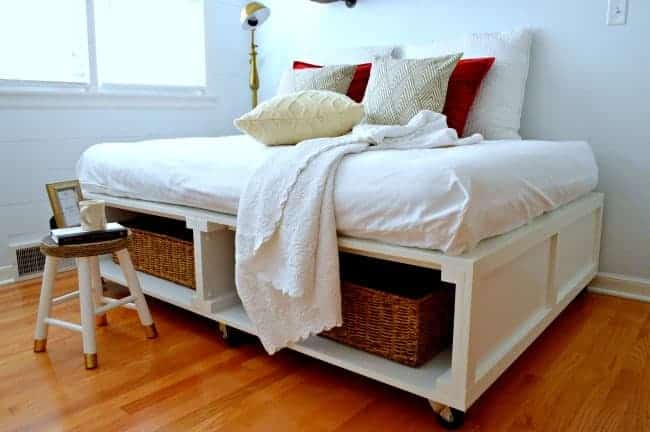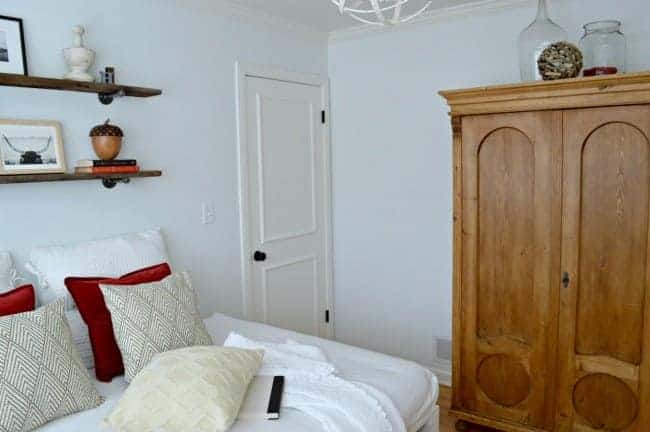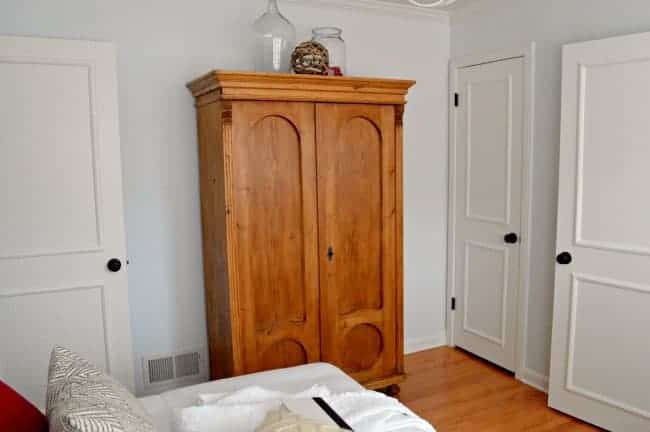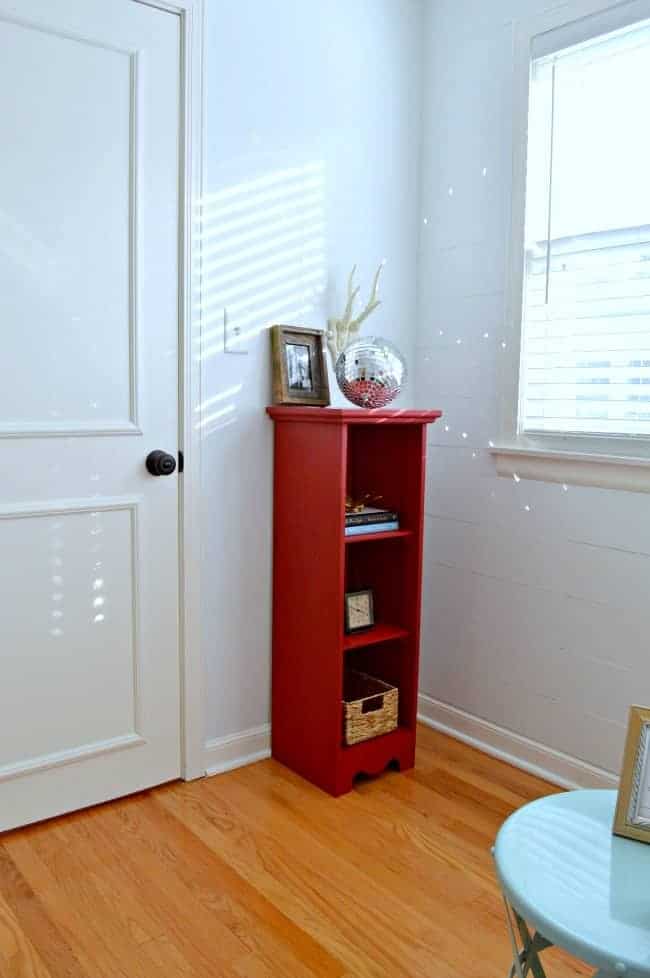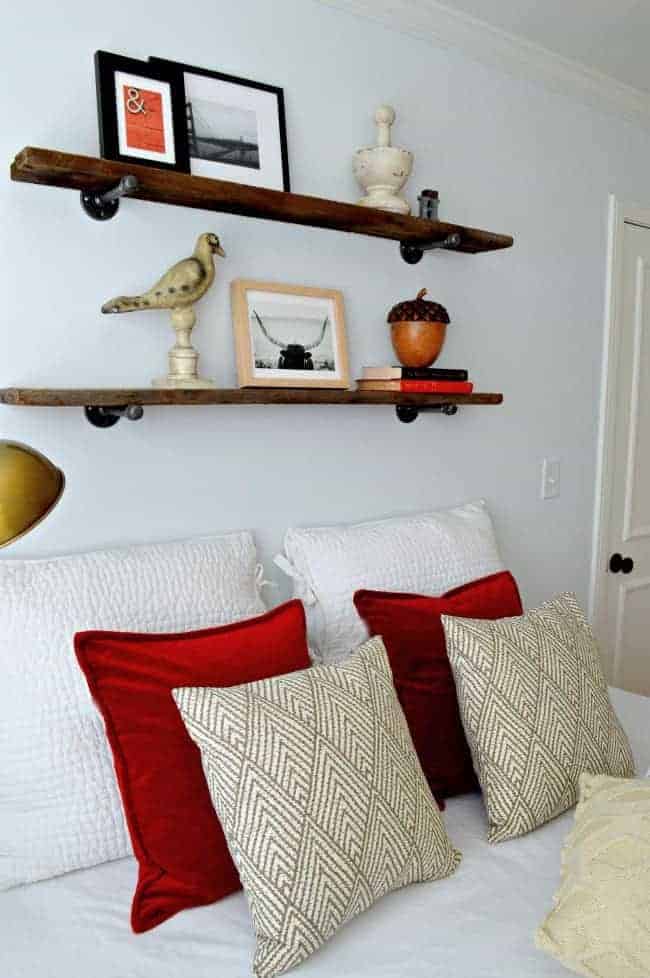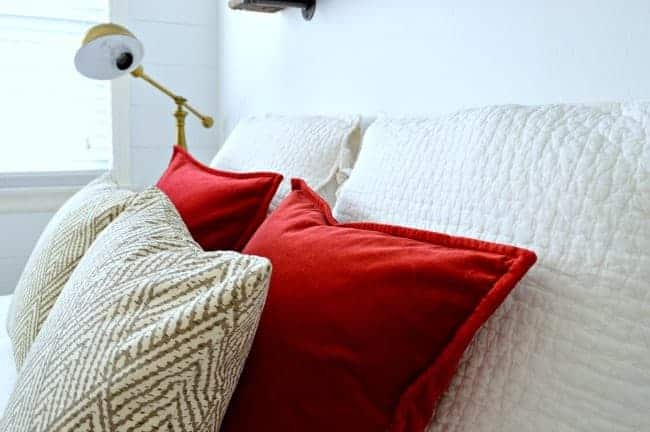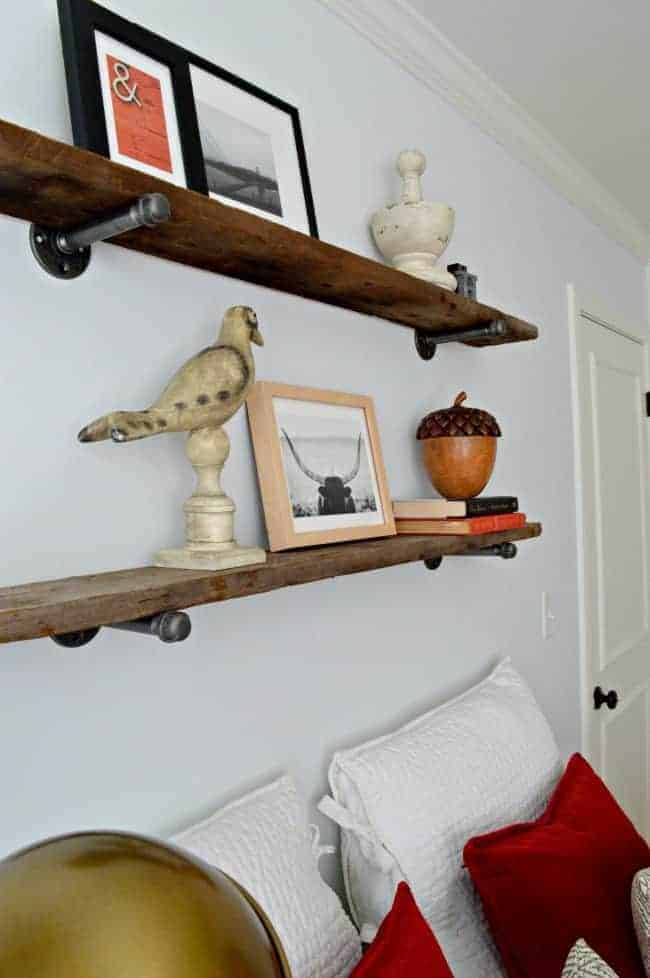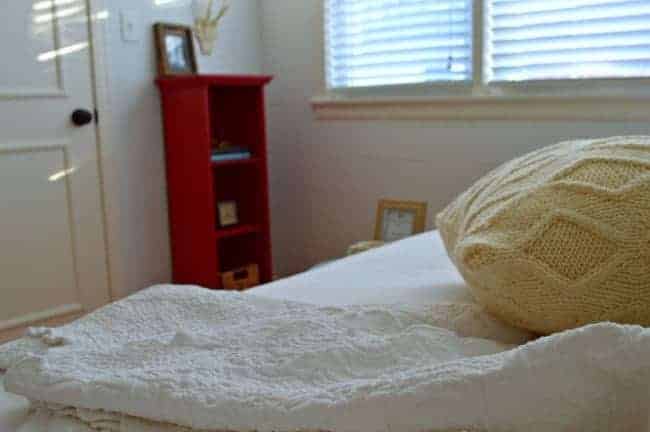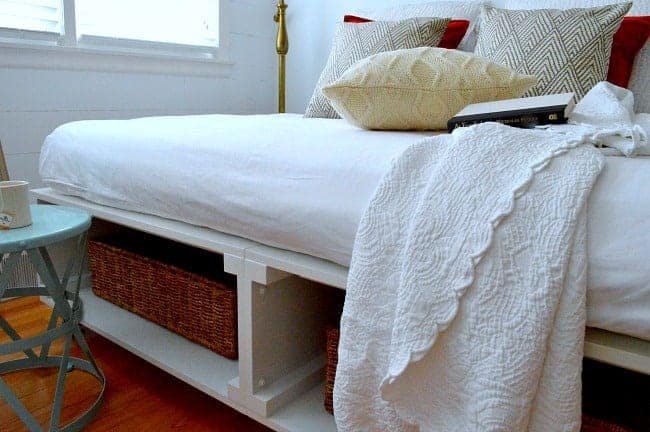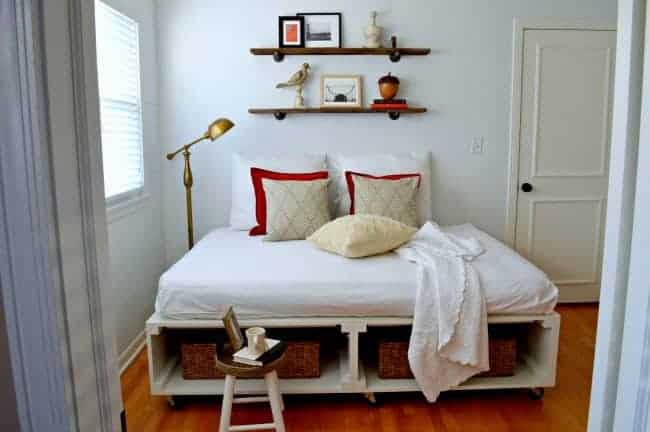 I think I've shown you every nook and cranny. I'm really happy with the way it turned out and I think the bed looks even better than I imagined.
Next post I'll give you details and product sources. If you have any questions about anything you see, please leave a comment. I always read and answer every comment I receive. 🙂 Thanks so much for sticking with me through the last 7 months and with this pic-tastic post.
Check out a few of the projects we did in this room.