Disclosure: As an Amazon Associate and member of other affiliate programs, I earn from qualifying purchases.
Easy to install DIY barn wood shelves are perfect in a guest bedroom, or any room in your home.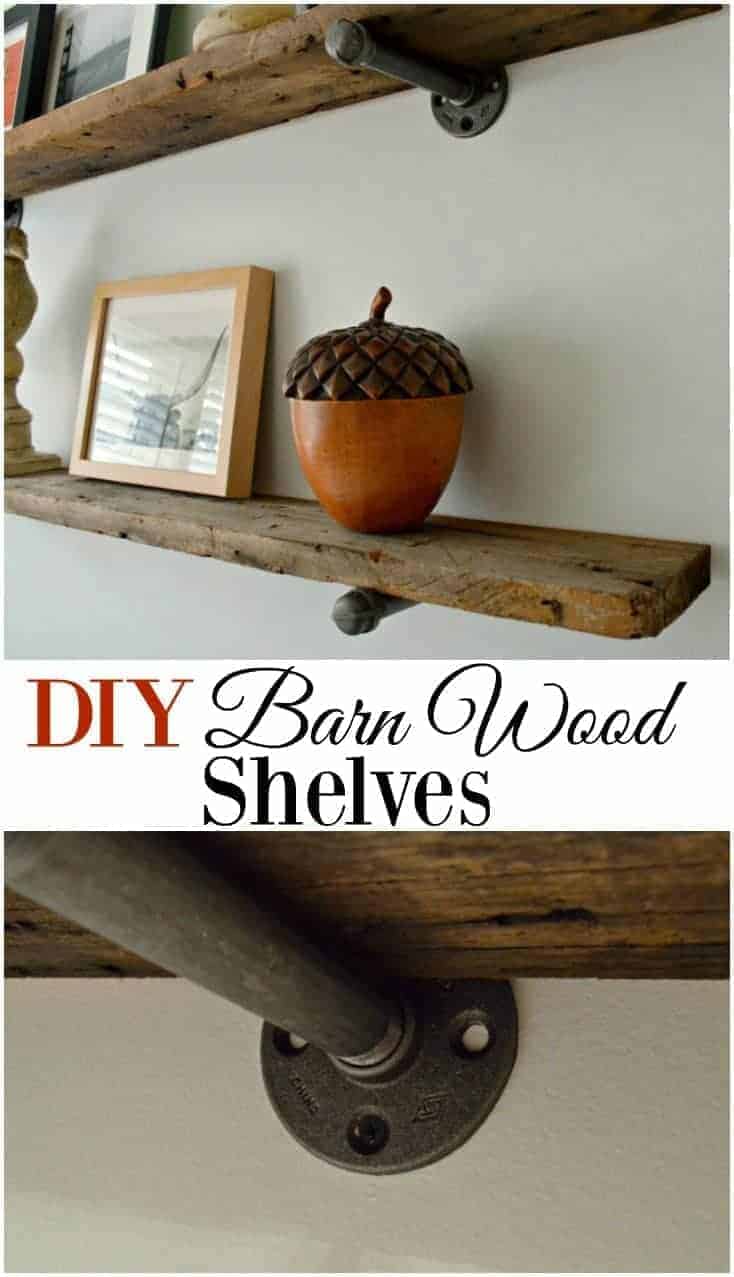 We are getting oh. so. close to finishing the 2nd guest bedroom. I've already finished the chalk painted cabinet, that got a little makeover, and shared the DIY platform bed that we built.
This week though, it's all about the DIY barn wood shelves that we installed.
I still have some work to do on the bed but this past week I turned my attention to the next project, filling the one large, blank wall in the room...the wall over the bed. I wasn't quite sure what I was going to do with it, but when I saw old barn wood planks at the flea market, I knew that we could make beautiful barn wood shelves out of it.
The next dilemma was to figure out how to hang the shelves. I knew that I didn't want traditional shelf brackets so I took a trip to Home Depot to look for a solution.
Luckily I found just what I needed in the plumbing department. We bought a lot of bits and pieces home but ended up using 6 inch black pipe nipples, iron caps and floor flanges.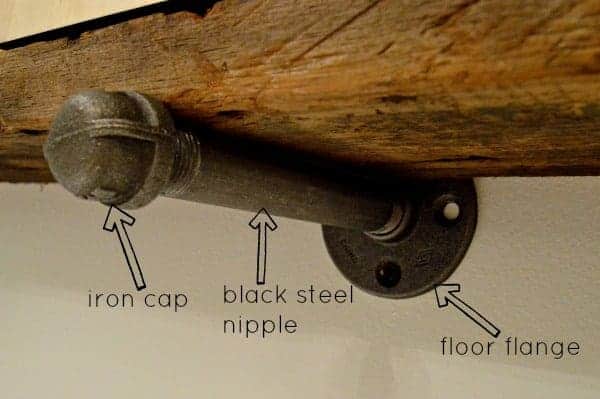 To put the brackets together, we just simply attached the iron caps to each nipple. Then the nipple was screwed into the floor flange, that was screwed onto the wall.
We made sure that we hit a stud when we screwed in each flange to keep the shelves from falling on our guests in the middle of the night. Never a good thing. 😉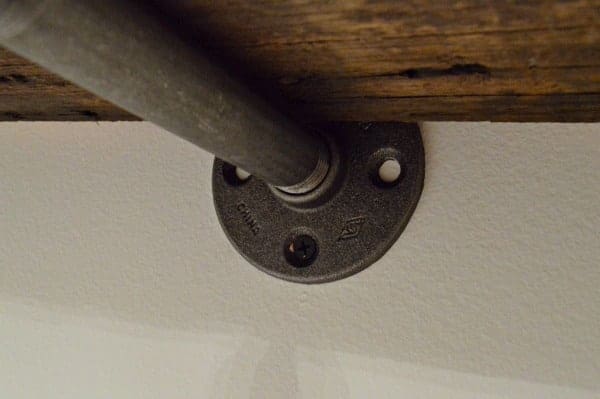 I come to find out, after we had it all hung up, that there's a lot of folks using plumbing parts to hang shelves so my idea wasn't so original.
Oh well...I like them and they turned out better than I thought (and it was really easy to do) so I guess that's all that matters. 🙂
BTW, we ended up spending $35 for the pipe fittings and $10 for the large piece of barn wood.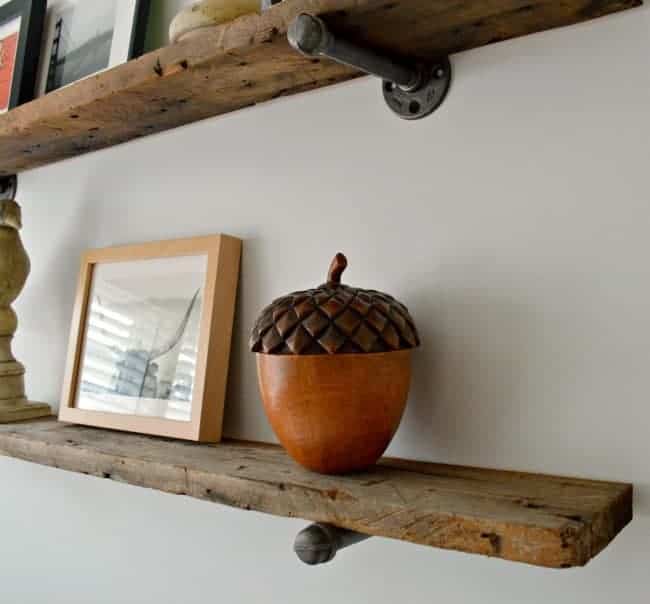 A quick word of caution, you want to make sure you wipe down all the pipe fittings. They are really greasy and can make a real mess of your freshly painted walls (cough, cough...hubs).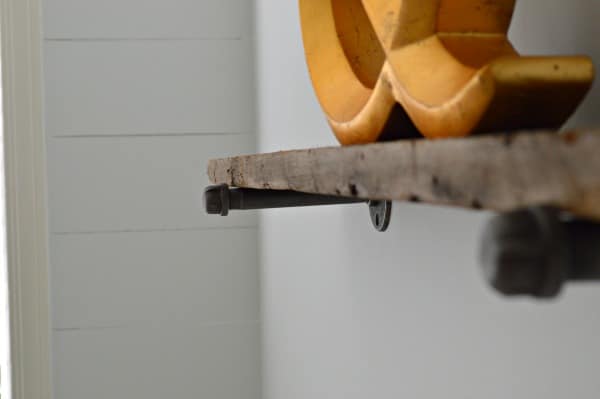 Another project to cross off the old to do list. I wish they were all this easy.
What kind of project are you working on now? Easy or not so easy?
CHECK OUT MORE OF OUR DIY FURNITURE PROJECTS HERE!
Thanks so much for stopping by.