Unique DIY Window Planter Box
This post may contain affiliate links, please see our policy for details.
How to make a unique DIY window planter box with a little bit of rust and a whole lot of vintage charm.

I showed off my DIY window planter box that I found at the flea market, and I promised to share what it was and how it looked planted with beautiful flowers.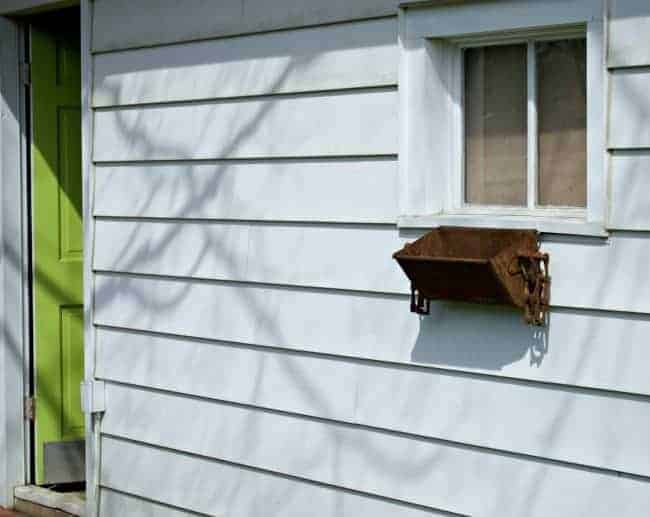 So, can you guess what this is?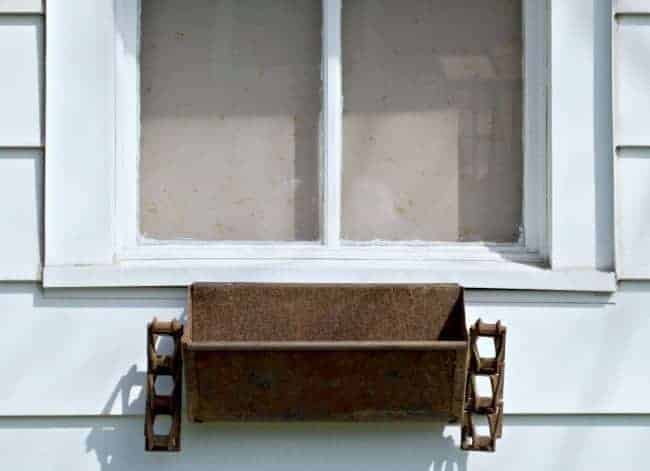 I shared this rusty old piece earlier and asked you all what you thought it was. There were a lot of good guesses but one of you smarties knew exactly what it was.
This rusty piece turned flower box is part of an old corn crib conveyor system that carried grain in the cups. I found it at the flea market and knew it would be perfect for a window box for the garage window.
I didn't want to lose its rustic charm so I kept it pretty much as is. It did get a good cleaning and a couple of holes in the bottom for drainage, but that's it.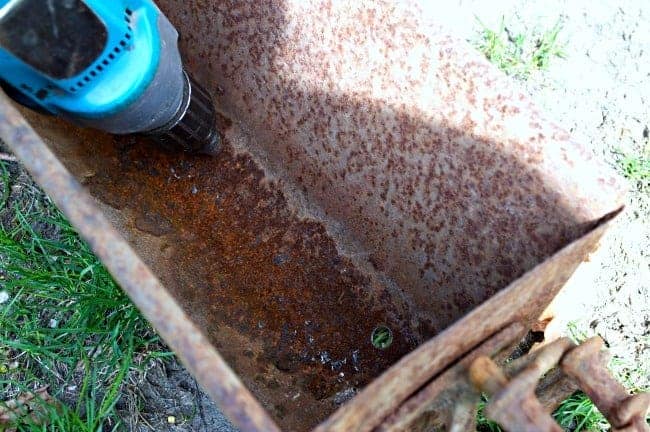 To hang it up, I put two screws under the window sill and hung the curved edge right on the screws.
After I hung it up the front was hanging a little too low. When I watered the plants, the water would run right out on the ground.
I easily fixed it I put two small pieces of scrap wood behind it to keep it level. The wood keeps the front up so the flowers get a proper drink.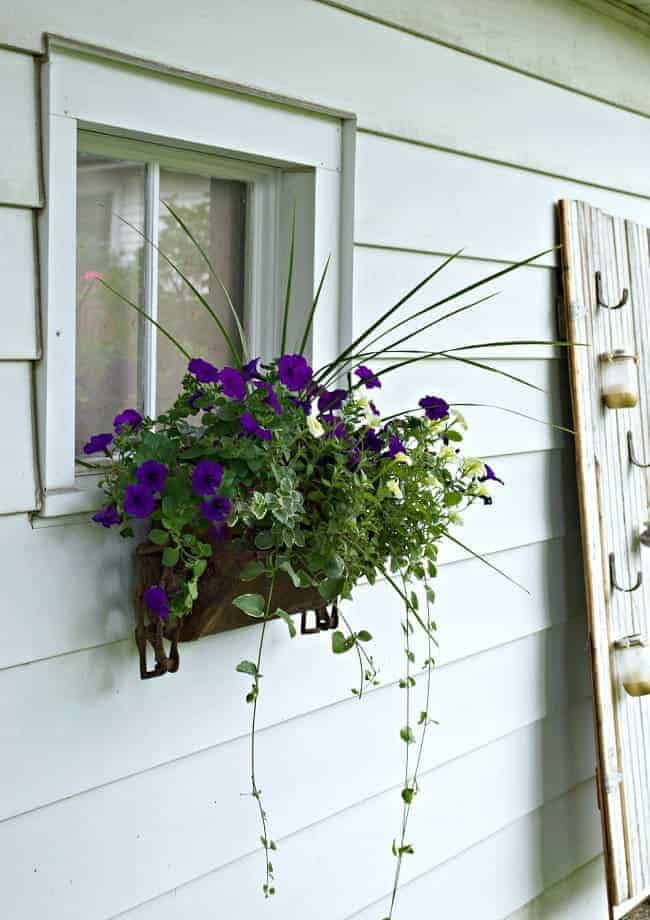 It may not be everyone's cup of tea but I love that it's rustic and different.
How many people can say they're using old farm equipment as a flower window box?
It's truly a unique idea!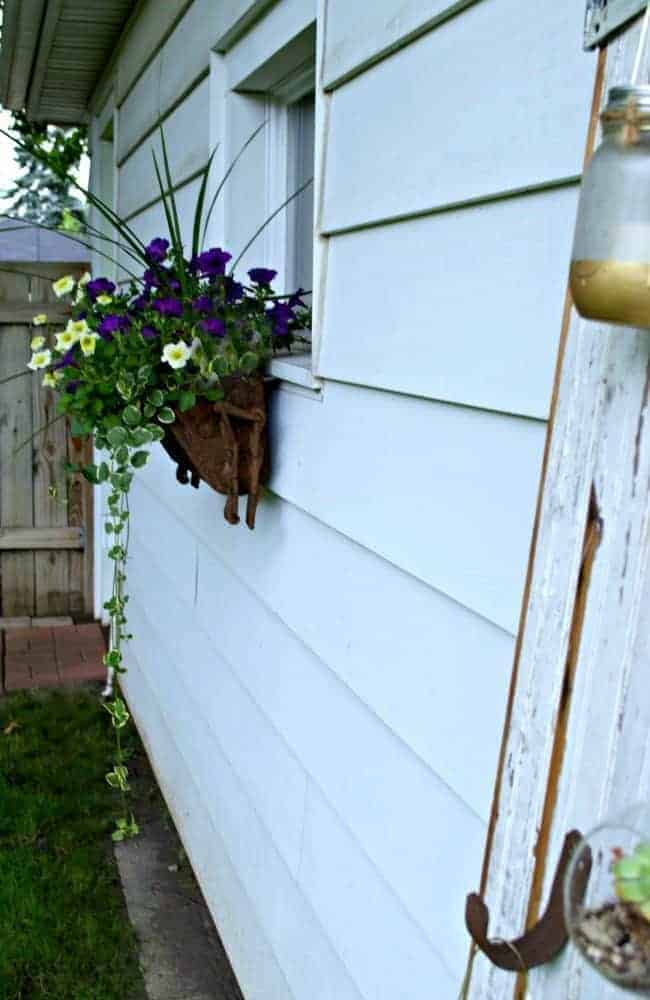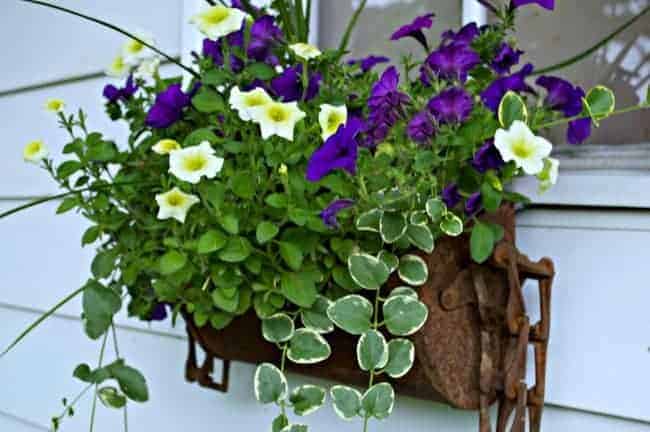 Have you reused or repurposed anything lately? I'd love to hear about it.
Thanks so much for stopping by.
Check out my DIY raised planter box that I built for our front porch…from scratch. It's a bit more involved than my unusual flower window box.