Disclosure: As an Amazon Associate and member of other affiliate programs, I earn from qualifying purchases.
Since moving into our small house last July there's been a lot to learn about small space living.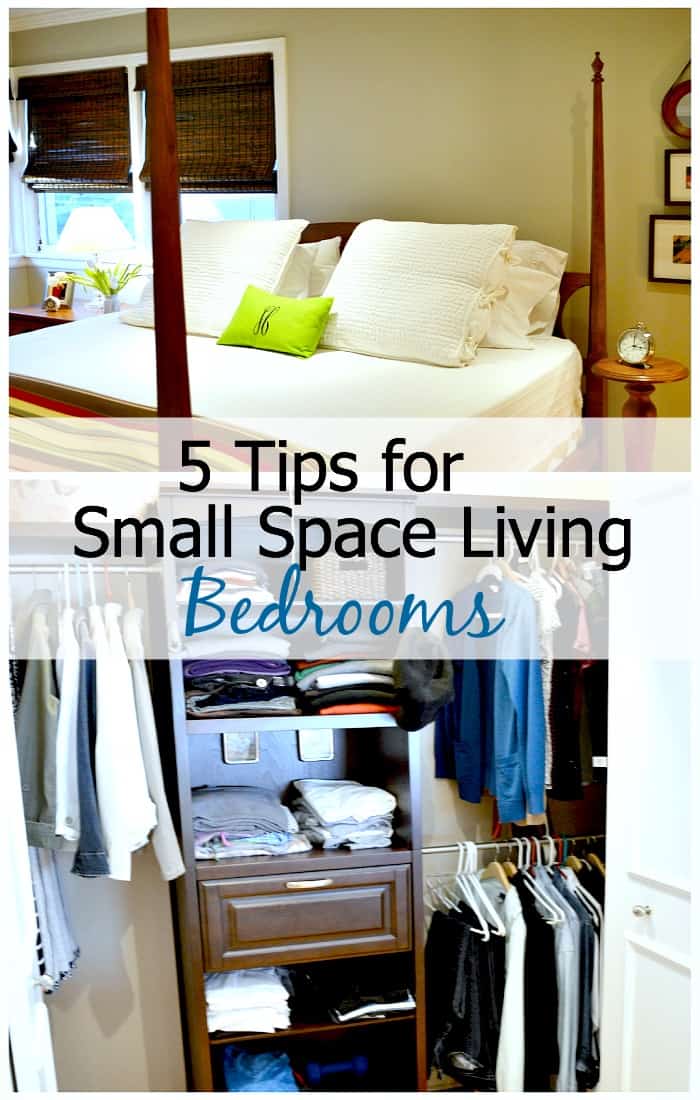 Last week I posted my tips for small space living in the living room and this week we will move into the bedroom. In our last house our bedroom was actually the biggest room in the whole house, and the biggest waste of space, but in this house it is really small. We can fit the essentials so it's all good, but I have had to come up with solutions for some small space problems. I'm not an expert on this, if there is such a thing, I've just listed some things that have worked for me.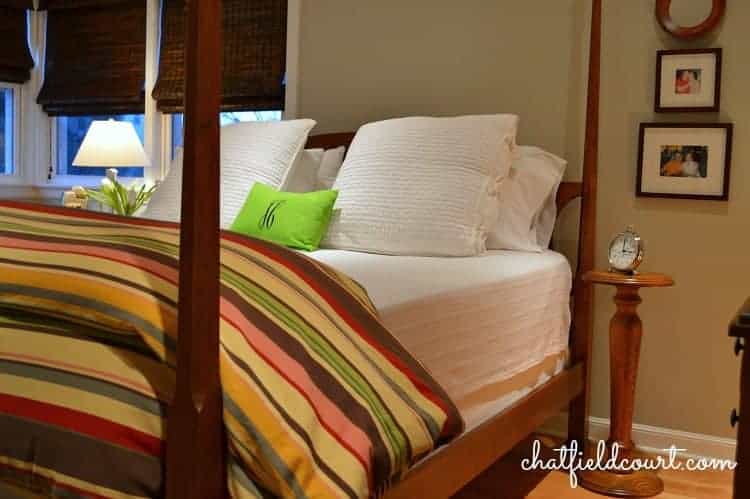 1. Use a large leaning mirror to give your space the illusion of being bigger. It also reflects the light and makes your room brighter.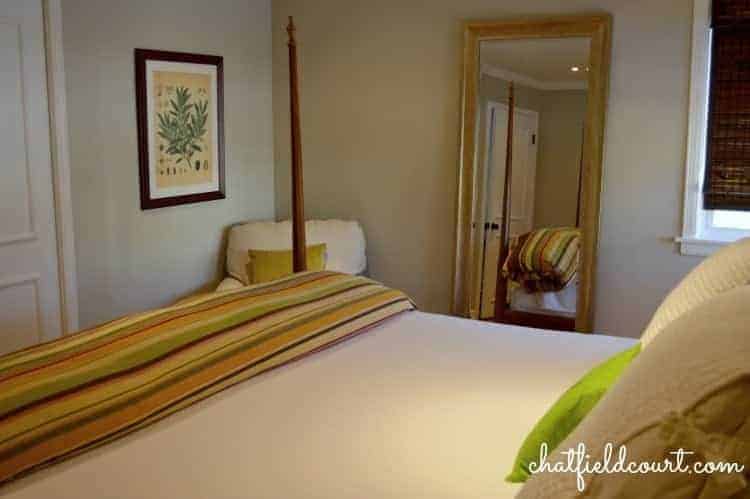 2. I didn't have room for a dresser for my clothes so we bought an inexpensive closet kit from the home improvement store and put it together. Now I can see everything I own and it helps me stay organized.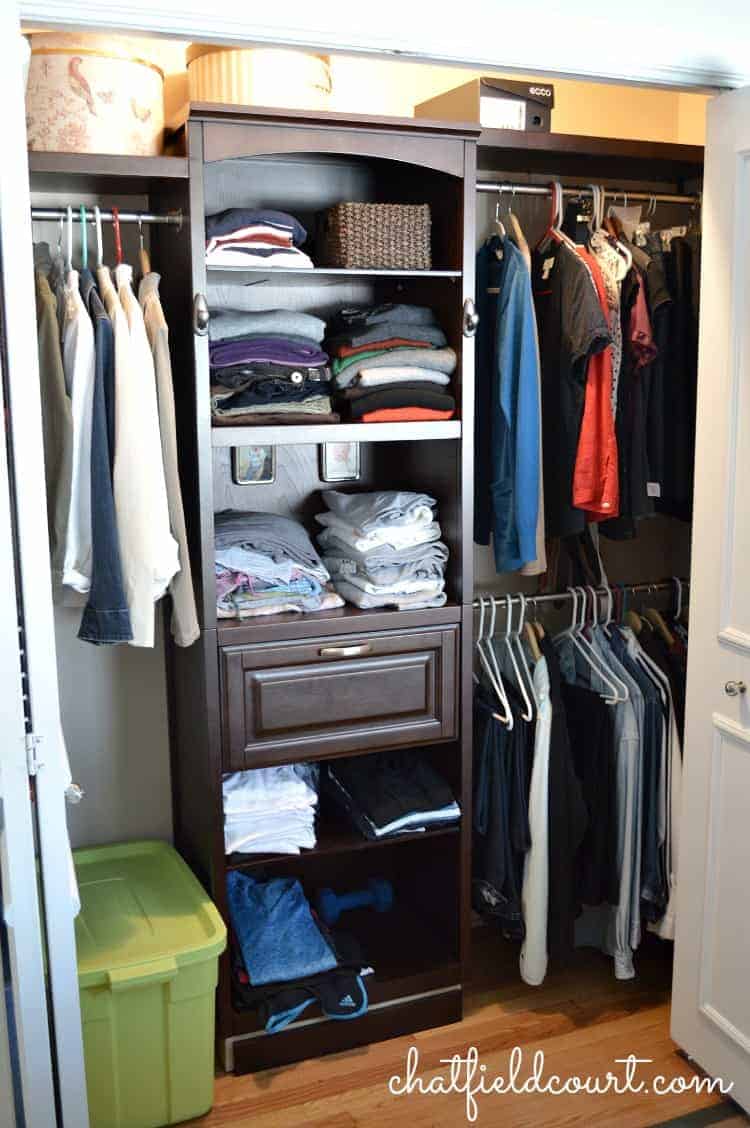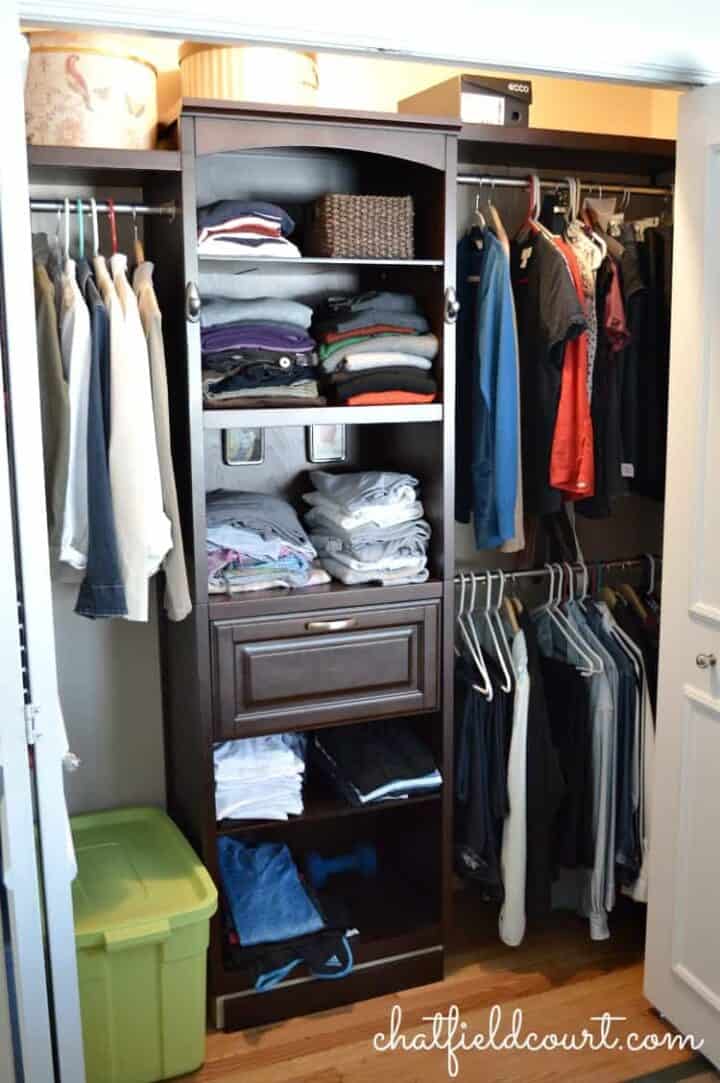 3. Since storage space is minimal in a small space, it's important to organize and purge your clothing every season. If a year passes and I don't wear an item of clothing, I donate it. Going through your clothing at the beginning of the season also reminds you of what you have and what you may need. I also take all of my wool coats and sweaters to the cleaners in the spring and store them away in my closet so that I'm not storing them dirty and they are all ready to wear next winter.
4. Use every inch of space you have. If you have an alcove or some extra wall space use it by adding a small desk with bookshelves above it.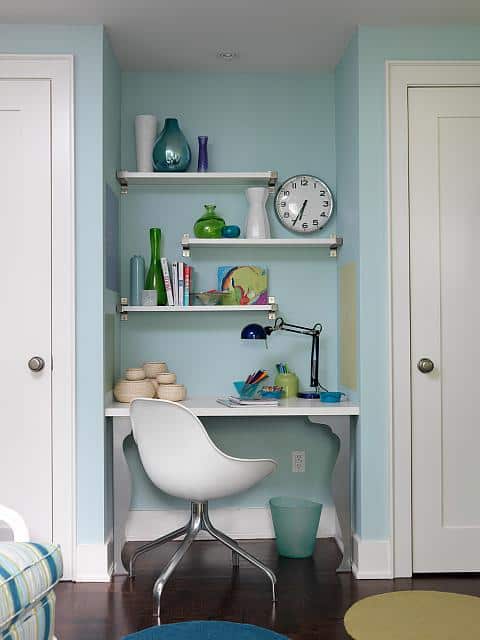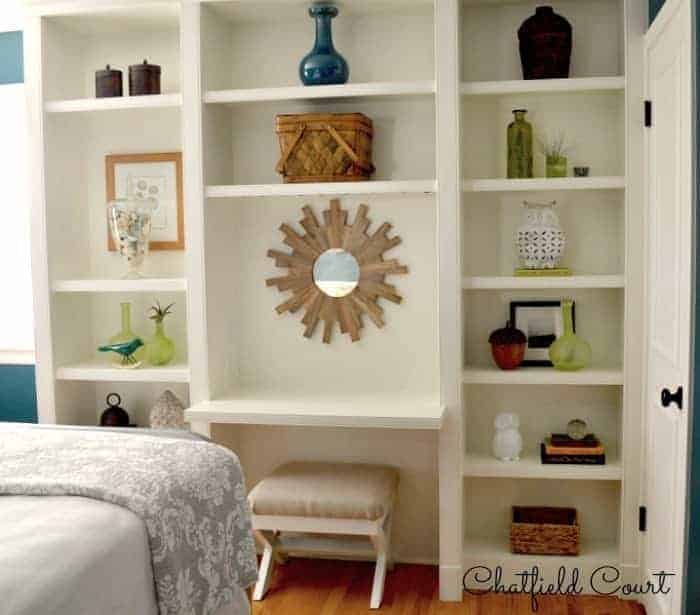 5. If you still find yourself needing more storage space, use some pretty baskets or boxes under the bed.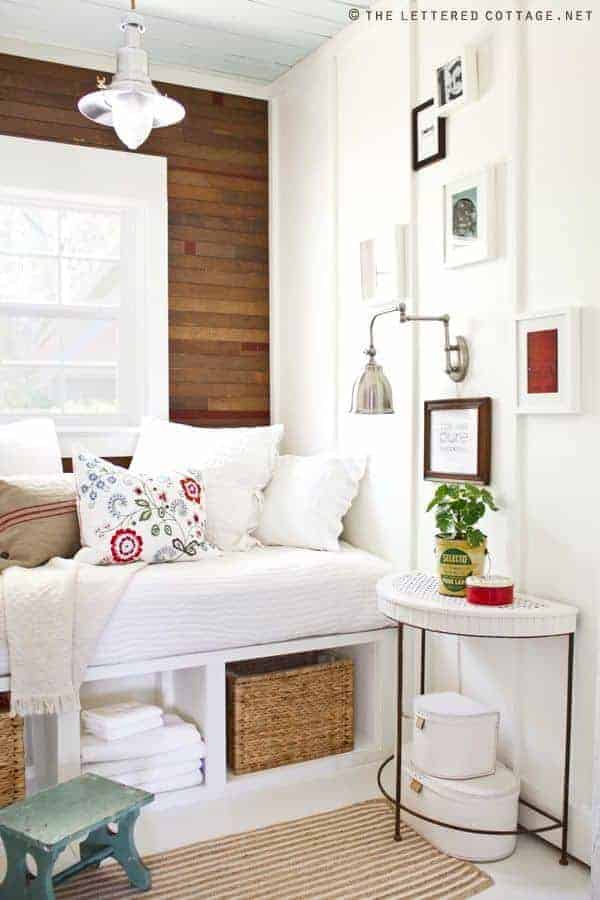 It's really not so bad having a small bedroom. It actually suits my style because I have to stay organized and I like it that way. 😉
So, do tell...do you have a large bedroom and love it that way or are you like me and prefer a smaller bedroom? Do you have any tips for living with a small bedroom?