Disclosure: As an Amazon Associate and member of other affiliate programs, I earn from qualifying purchases.
We're still busy working on projects for the kitchen remodel. Since we finished the refrigerator cabinet, we've been putting all of our time and energy into our custom DIY range hood cover using the old fan and vent.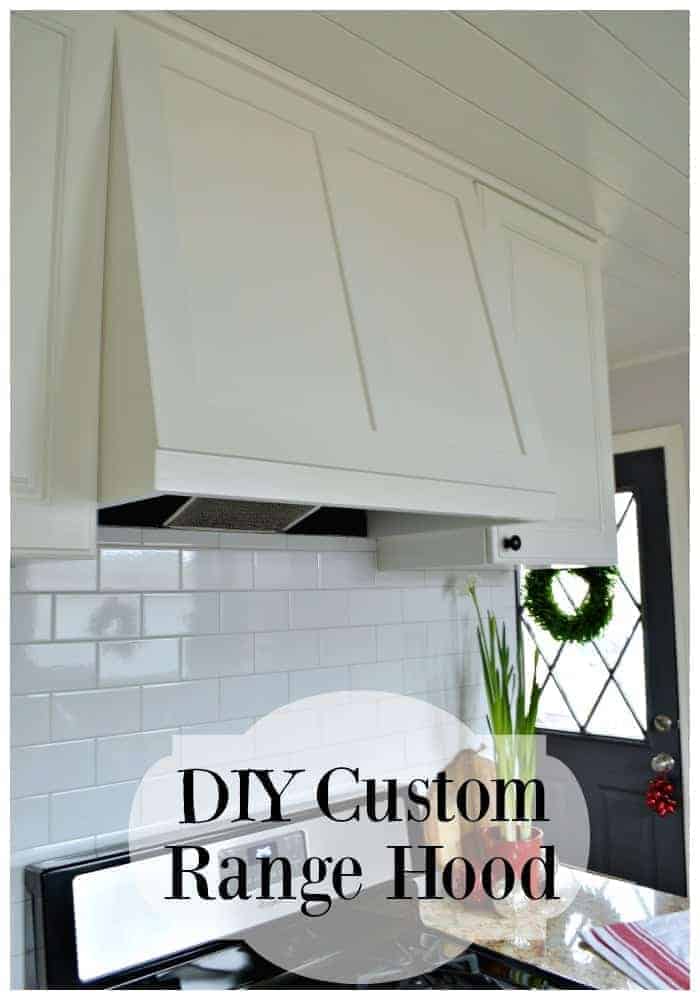 Let's go back to January when we started this project. We have a really small galley kitchen and this, obviously, is the wall with the stove.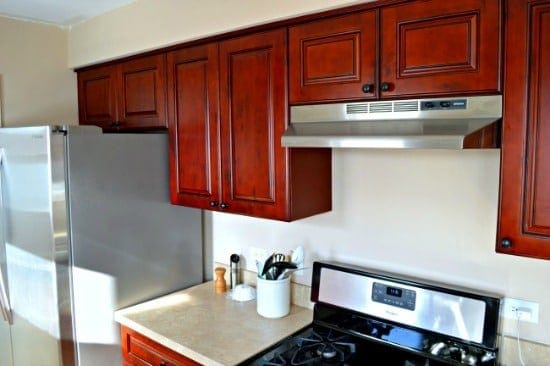 As you can see, we had a stainless steel stove hood and I knew from the beginning that it was going to go. I wanted something custom that went with my newly painted white cabinets.
With that in mind we took the old hood apart and used the guts to build a new one. You can read about how we repurposed the old stove hood here.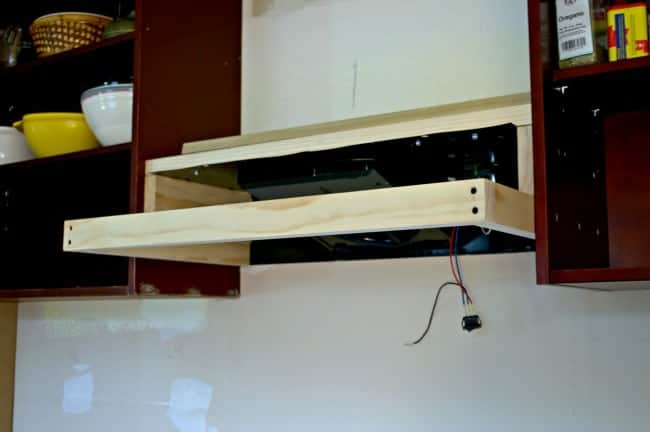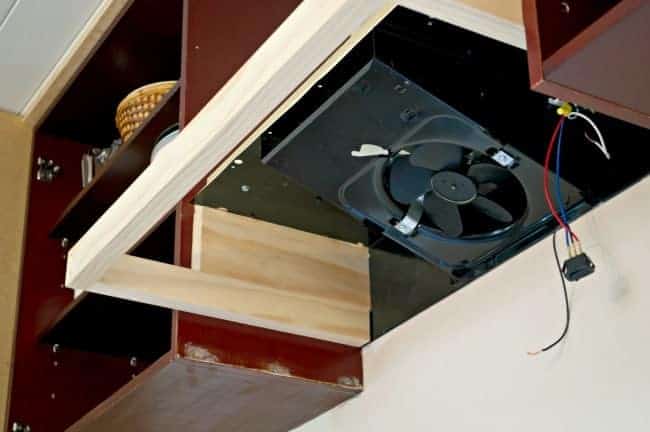 This is what I shared with you in May, it was built and installed but not painted. I still wanted to add molding to it but we had a few issues to work out.
The biggest issue was space or, should I say, lack of space. Because the cabinet doors are so close to the range hood, there wasn't any extra space for any kind of molding on the side.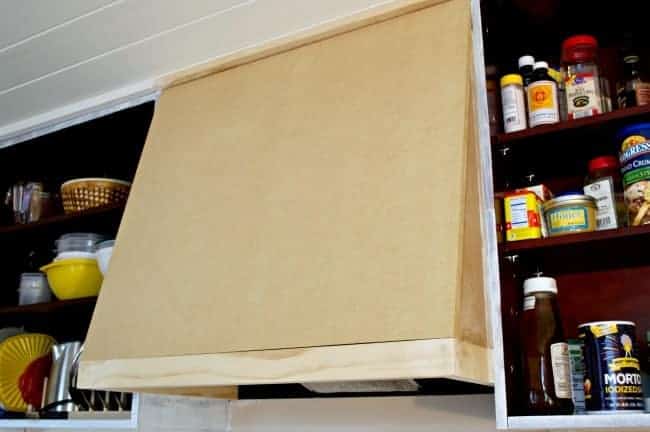 I was a bit disappointed but there was nothing to be done, so we I went with Plan B...put molding on the face of the range hood.
Sounds easy, right? Well, convincing the hubs to do it took me almost 6 months. He wasn't sure how we were going to attach the molding without drilling holes and using nails to secure it, which is something he didn't want to do.
Month after month I would nag him we would discuss it (I don't give up easily). I would draw him pictures, share images I found on Pinterest and he still fought it.
Finally, I went to Home Depot and just bought the wood myself. Once he saw what I wanted to use, he warmed up to the idea and the project continued.
This is where we left off with the range hood cover caulked, painted and the cabinet doors back where they belong.
So we ended up using thin poplar boards, instead of regular molding. It's lightweight and has smooth edges when it's cut, unlike some less expensive wood boards.
Best of all, we only paid about $12 for a couple of boards, bringing the grand total to just under $50 for the completed project.
We kept it simple and framed the outside of the range hood with a plank going down the center. To glue the boards down we used caulk and then taped them up to keep everything in place.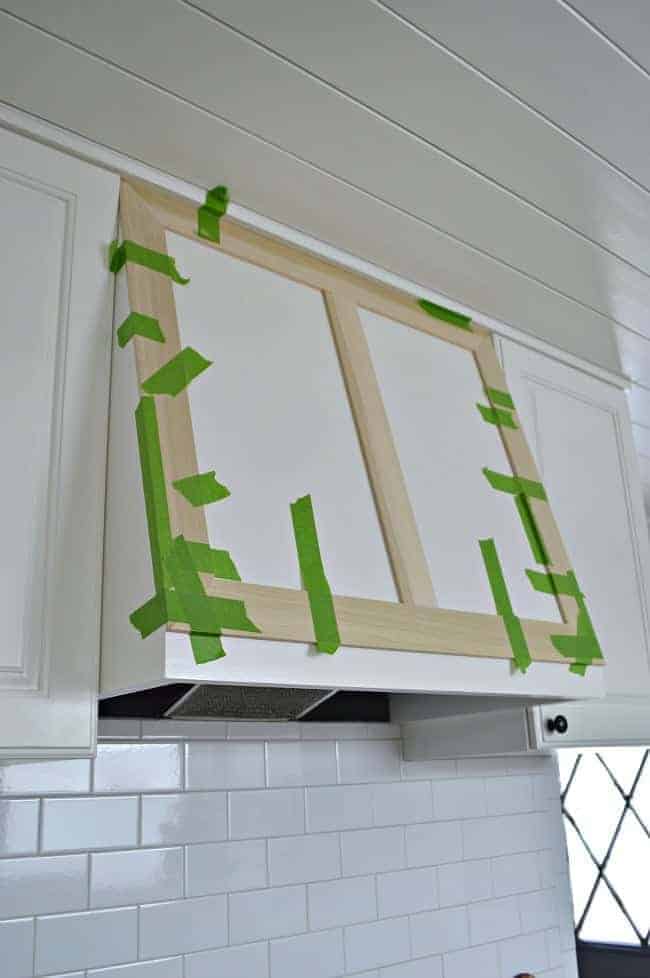 We did have a couple of corners pop up but the hubs just drilled a pilot hole and used a small nail to push it down.
My job was to finish caulking all the seams. Then I moved on to sanding the wood, priming and then painting it.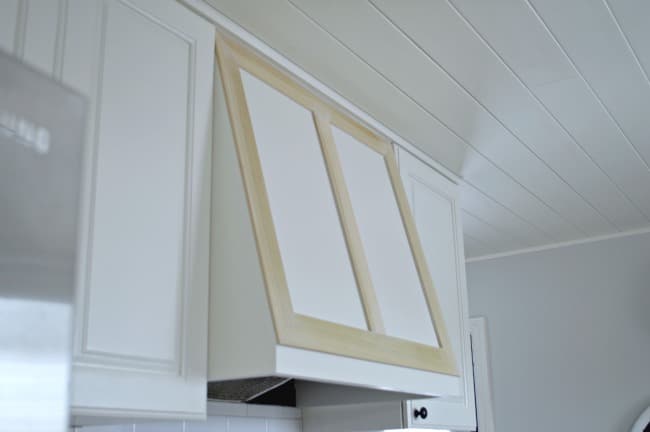 I know that it doesn't have the same detail that the cabinet doors have, but I really love the simplicity. It's just enough detail to give the range hood a little something extra.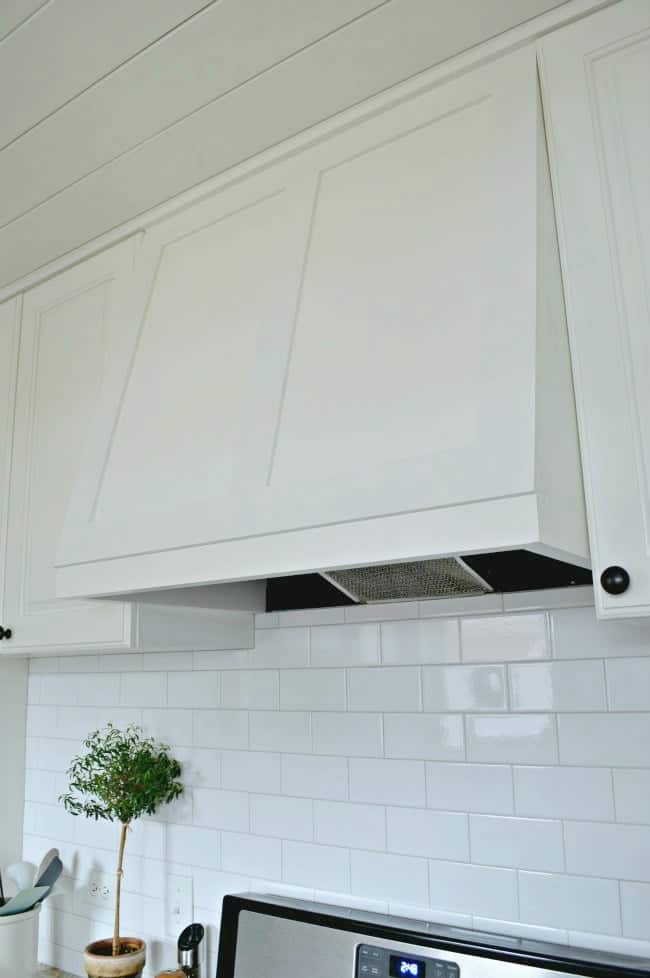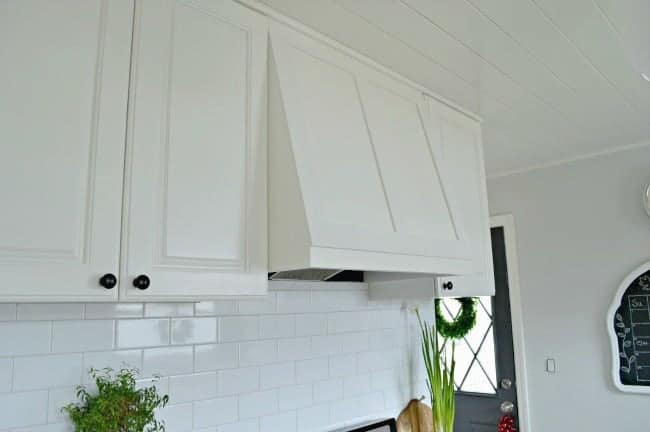 It turned out way better than I'd hoped and you can't beat the $50 price tag. Plus it always makes my heart happy when we can repurpose something.
More Kitchen Remodel Projects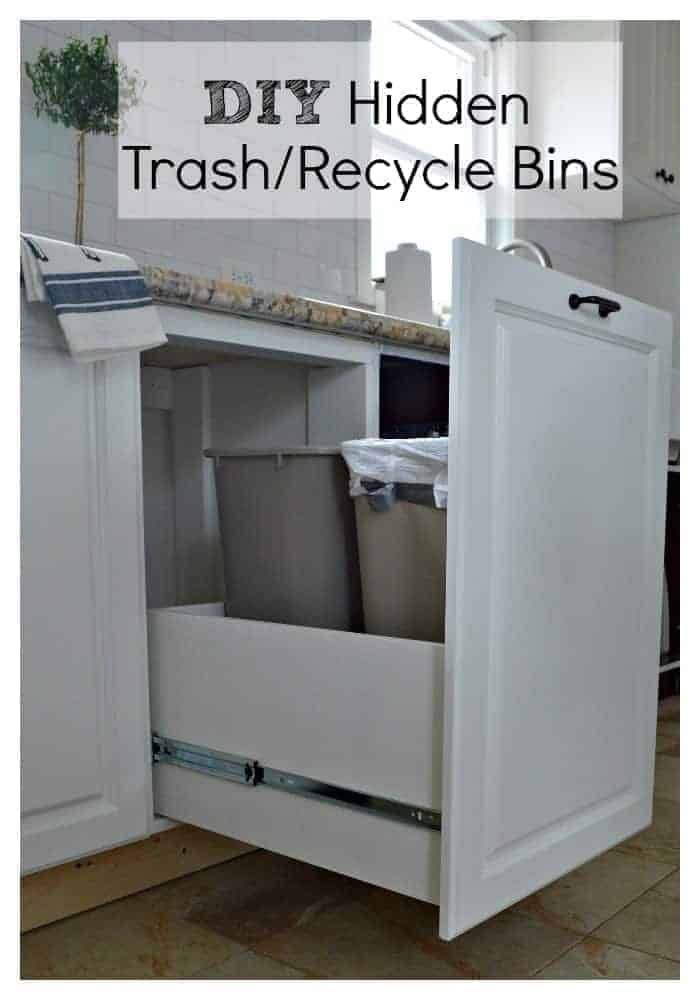 DIY Hidden Trash/Recycle Bins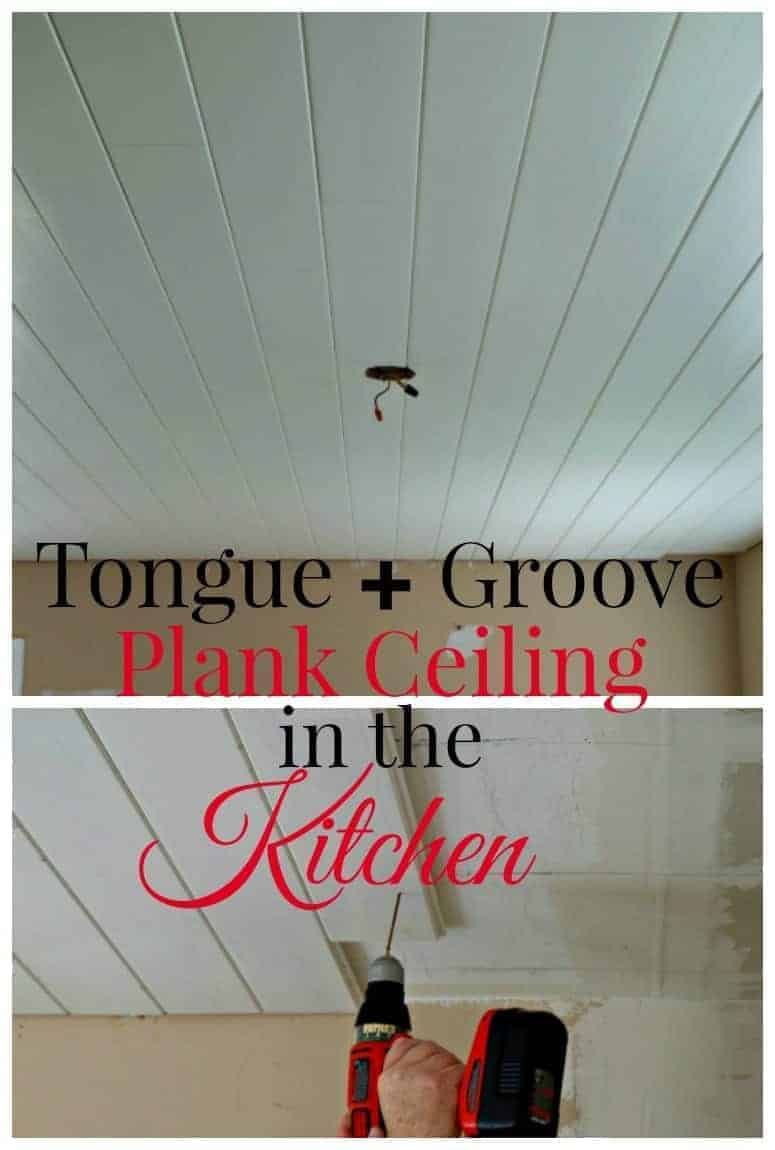 Plank Ceiling in the Kitchen