Disclosure: As an Amazon Associate and member of other affiliate programs, I earn from qualifying purchases.
Create a DIY Christmas light bulb garland by reusing old, burnt out light bulbs destined for the trash.
I've finally caught up on all of my Christmas decorating and I'm so excited to share a favorite Christmas craft, a DIY Christmas garland with light bulbs.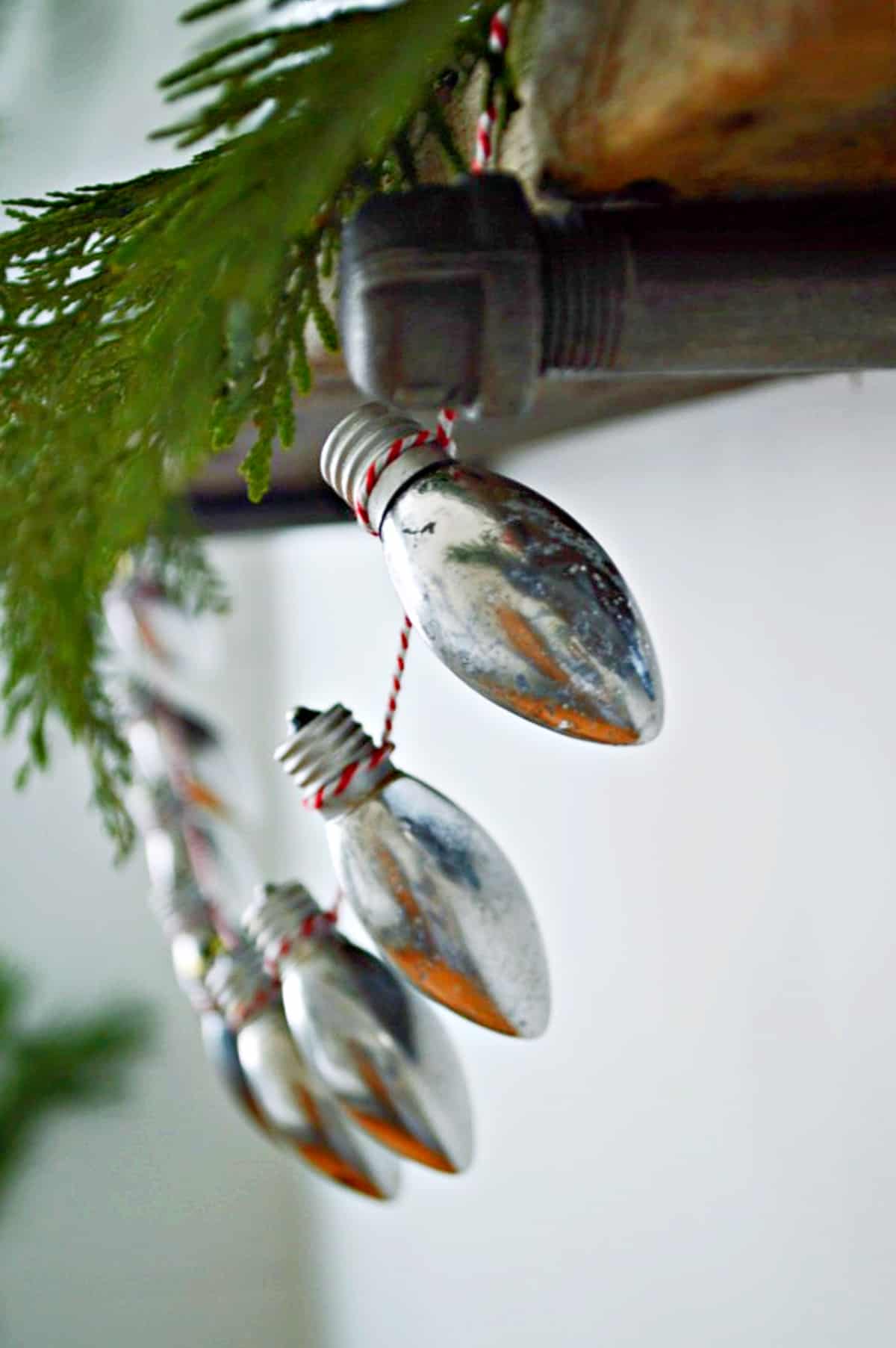 Huh???
Yup.
I used old Christmas tree light bulbs to make a banner for my guest bedroom.
I love how it turned out, plus it was so easy to do. Who doesn't love that?
I had a few Christmas crafts that I wanted to do this year and a Christmas garland with light bulbs wasn't one of them.
When I found a few dead bulbs floating around in our Christmas boxes though, I decided to try to make a banner for the guest bedroom.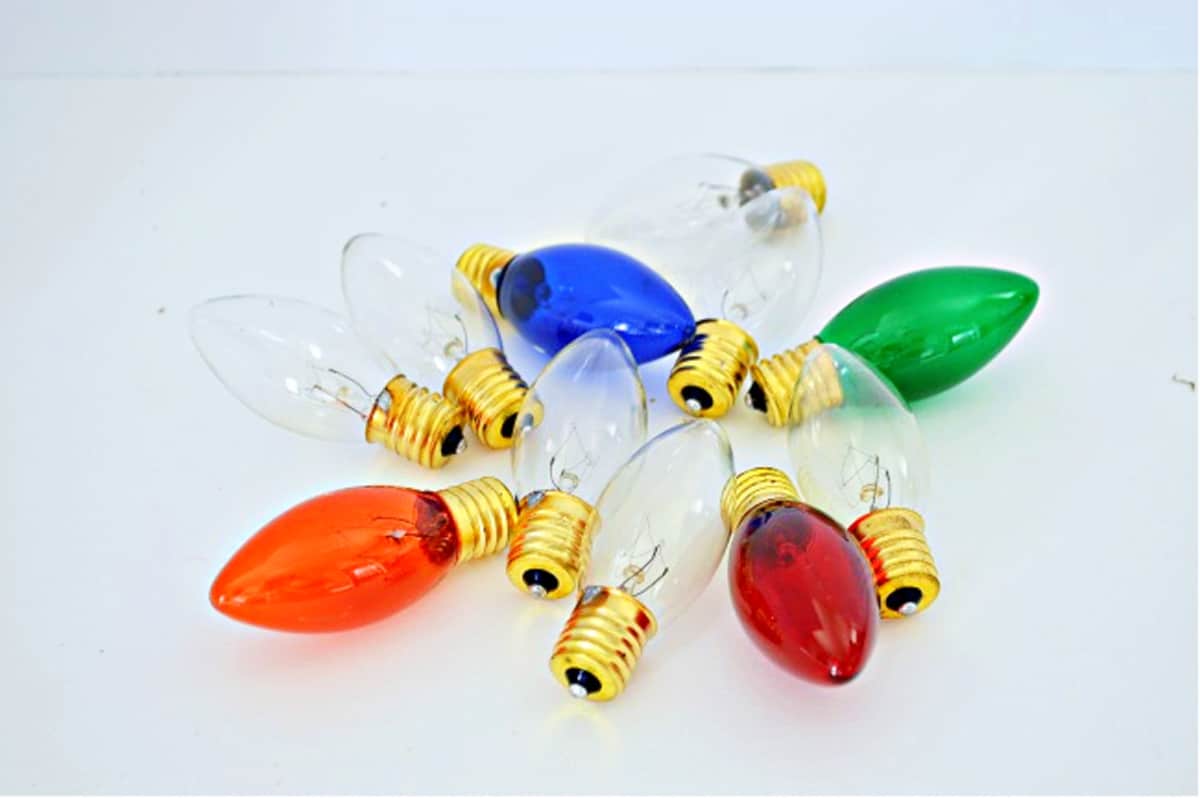 The idea was to spray them with vinegar water and Rust-Oleum Mirror Glass Spray Paint, to make them look like mercury glass, and then string them up with red and white baker's twine.
Sounds reasonable right? I certainly thought so. 😉
Supplies
old Christmas light bulbs
vinegar and water solution in a spray bottle
paper towel
baker's twine
How to make a light bulb banner
First, I stuck the base of each bulb into a piece of insulation we had leftover, to make them easier to work with, and then I sprayed one coat of the Rust-Oleum Mirror Effect Spray.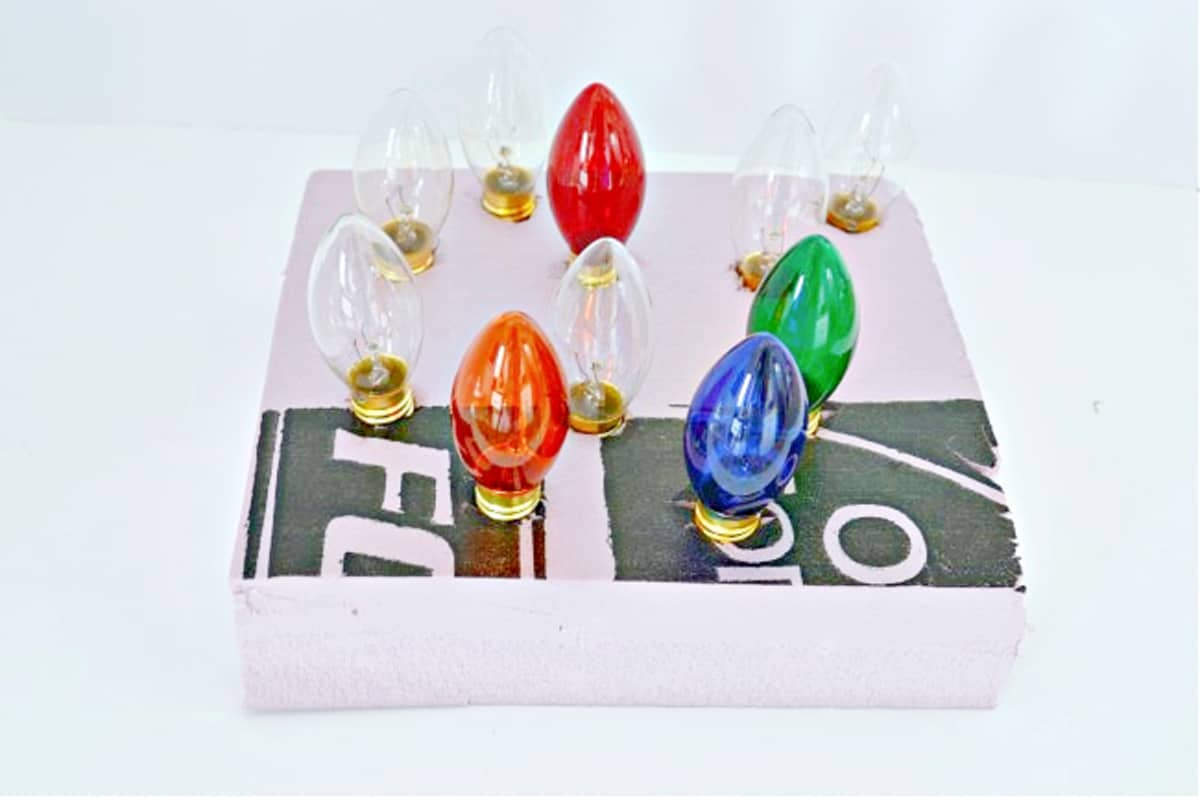 I let the paint set up for a minute and then I lightly spritzed the bulbs with a vinegar and water solution (just like I did when I made a mason jar lamp and turned an old window into a mirror).
The spray actually dries very quickly but I waited until the next day to string them with the baker's twine.
To do that I made a simple knot and put the bulb in the loop.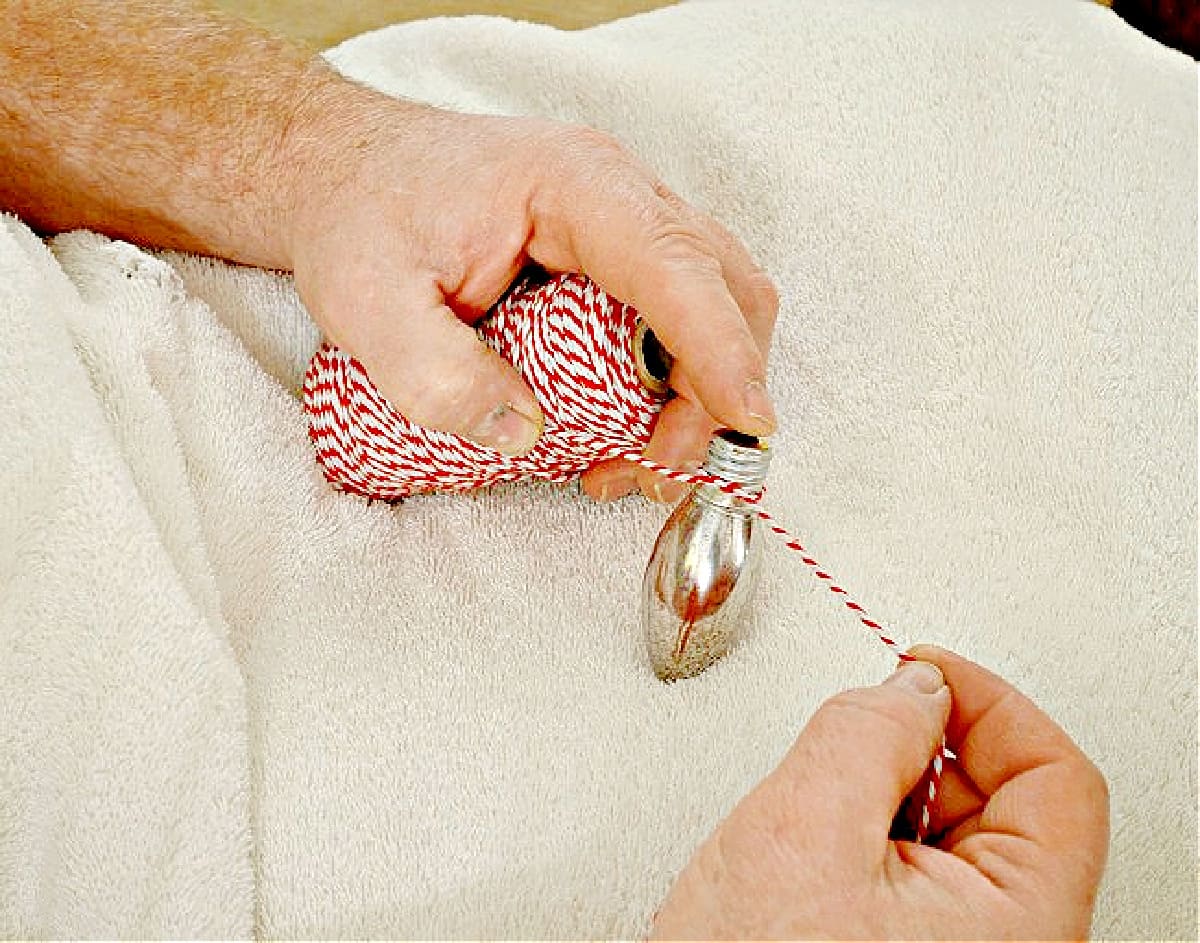 I tied a loop on each end to hold the banner up, and we were in business. (No, I don't have hairy man hands, they belong to the hubs...because he refuses to touch my camera. 😉 )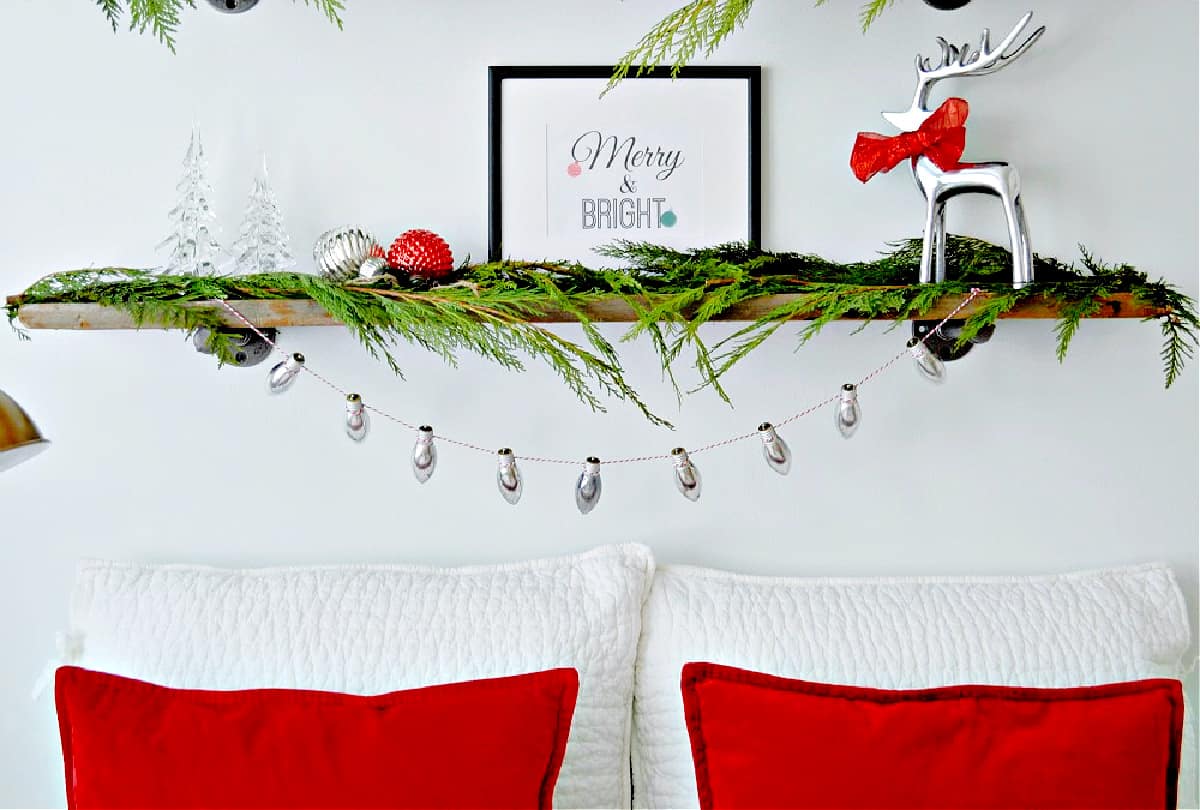 See...super easy and I really love how it looks on the DIY barn wood shelves in the guest bedroom!
I love the aged silver look but you could totally skip the spray paint step and go for a colorful look or paint them to match your decor.
So many possibilities!
More fun and easy Christmas crafts to check out