Cozy Christmas Living Room
This post may contain affiliate links, please see our policy for details.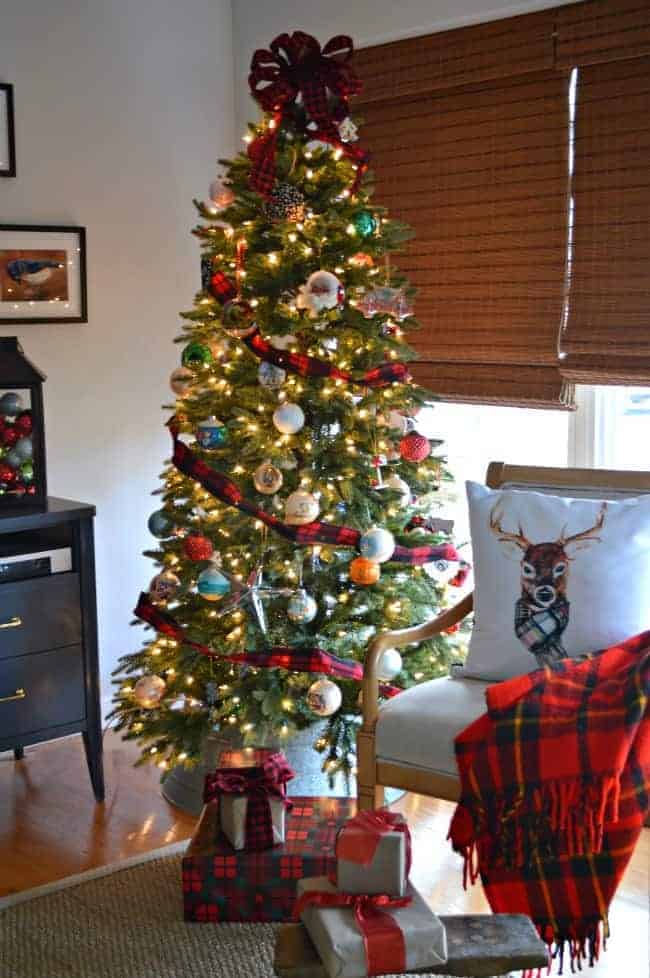 I know I'm a little late, as far as the world of blogging goes, but our Christmas living room is all dressed up for the holidays and I'm so excited to share it with you.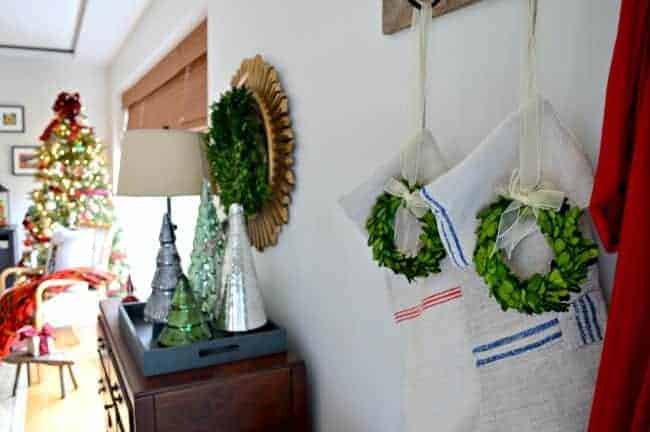 The kitchen remodel has been the big holdup (are you surprised?). We've been busy trying to finish it up before the holidays (not likely at this point) and there was still a ton of kitchen stuff all over the dining area that had to be cleaned up.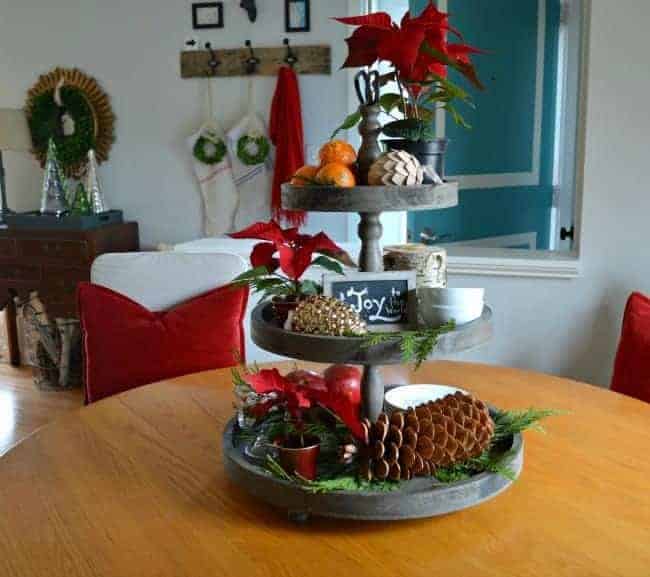 I decided to go with two of my Christmas favorites, plaids and reds, for the decorations this year. Nothing says Christmas more than an explosion of red everywhere, am I right?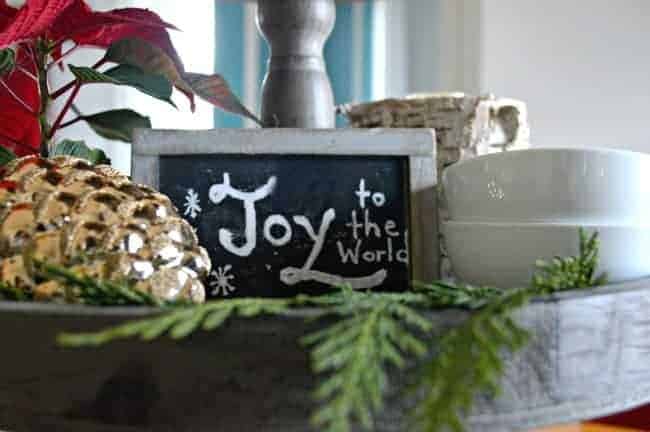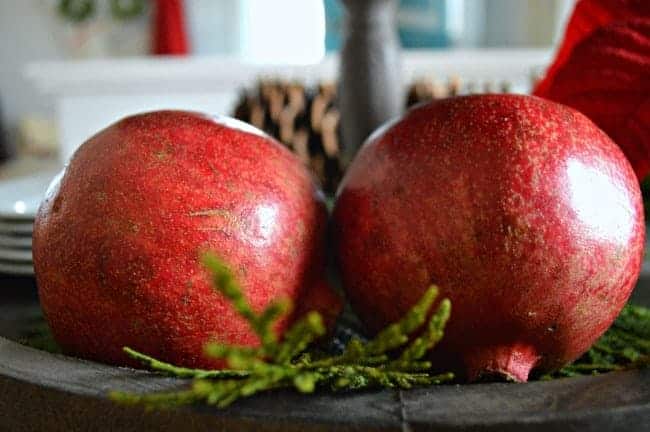 I try to keep costs down and decorate with what I have but this year I splurged a little and bought a tree. We had the old tree for over ten years. It was too wide for our small space, so I finally gave in and ordered a slim profile tree. Talk about scary. Ordering a tree online could have been disastrous, and expensive if we needed to return it, but we lucked out and got a gorgeous tree (and it was on sale!). I also bought this cute reindeer pillow, which was my only Christmas pillow purchase.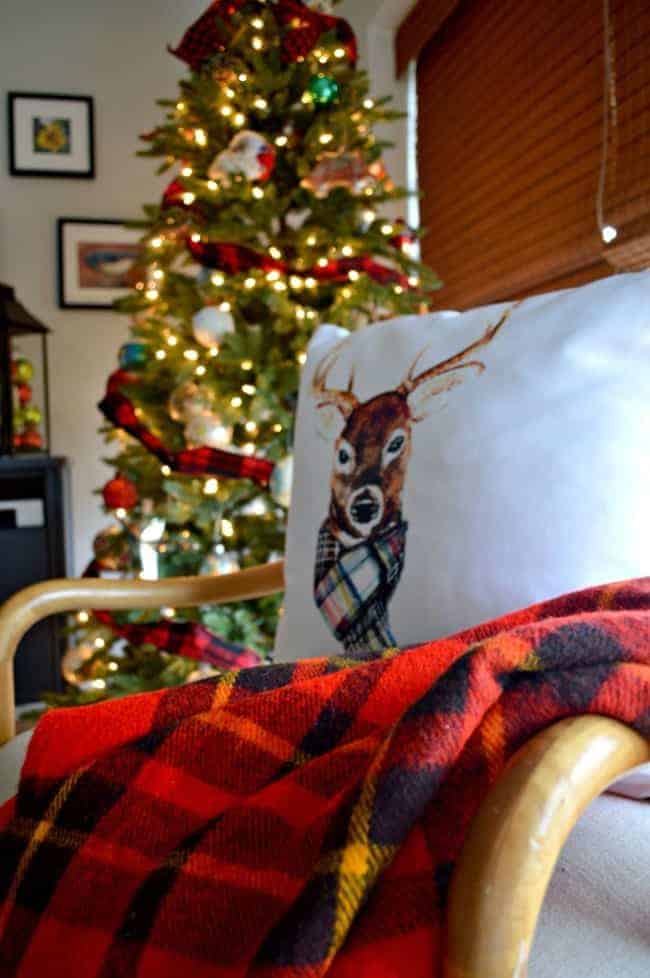 I always decorate our tree with family in mind and with all of our memories from the past 30 years. Our girls would get several ornaments every year as gifts and we always picked up an ornament from the places we visited on vacations, so we have quite a collection. I offered to let the girls take theirs when they moved out, but they both wanted me to keep them so we could continue the family tree tradition.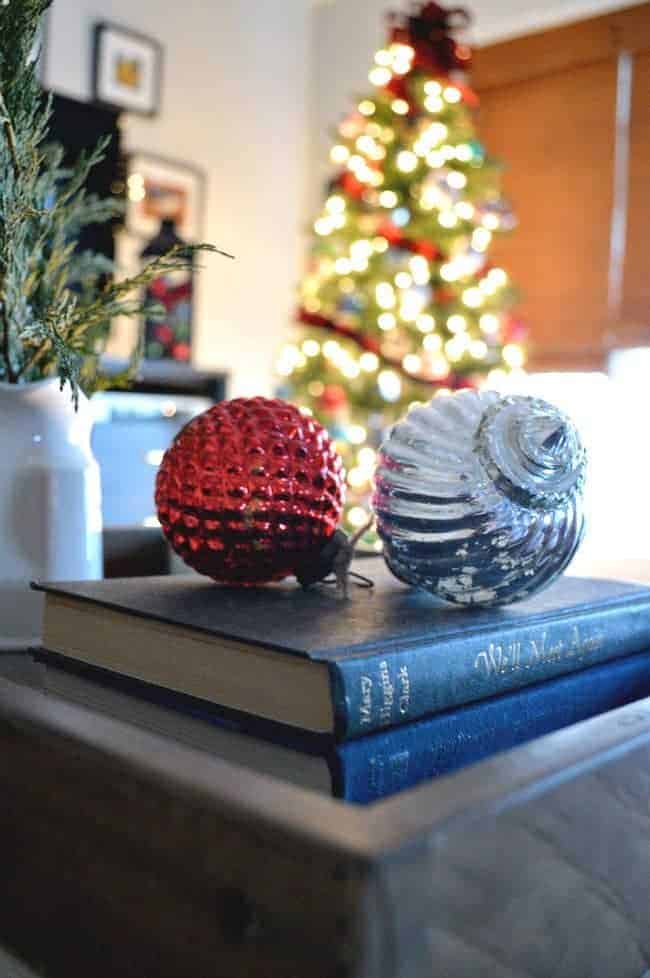 Each ornament has a wonderful memory attached to it so it's fun to revisit Christmases past as I hang them. The very first ornament that I ever bought after we got married was a Santa. I remember that it cost $25, which seemed so expensive at the time. He always gets a spot front and center on the tree every year and is carefully wrapped when it's time to put everything away.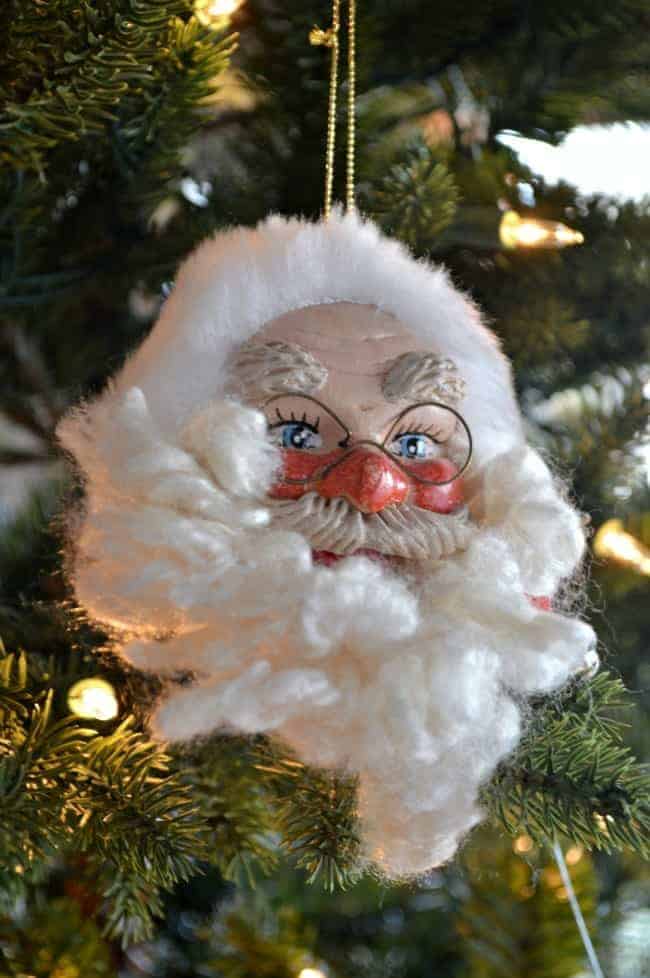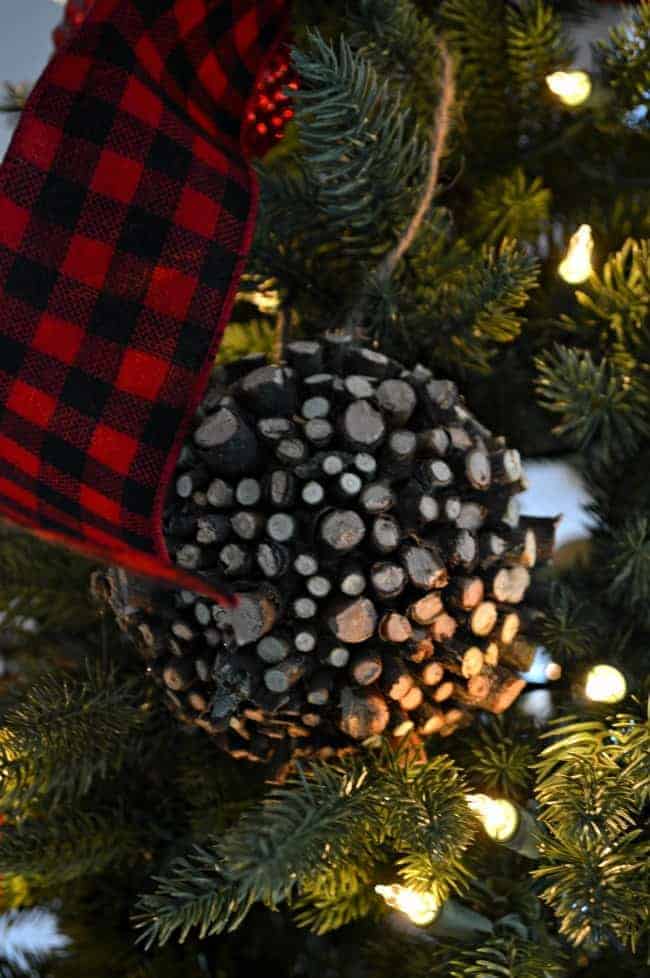 Besides the explosion of red I also used a lot of greenery, mainly preserved boxwood. I love that you can use it year after year and it always looks great.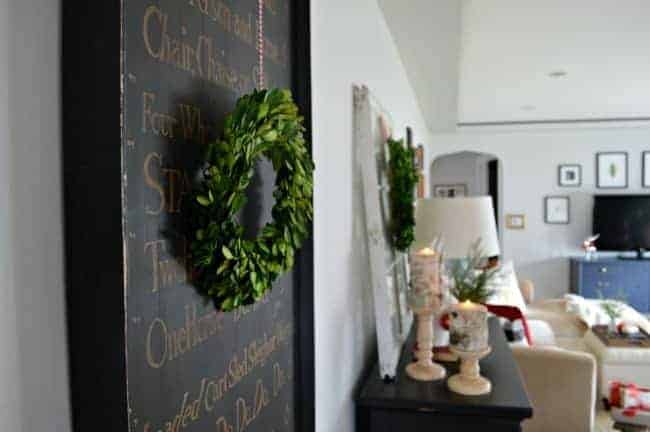 I shared my Fall window a while ago and now it's all spiffed up for Christmas. And I'm crazy about the birch candle holders that I made to hold either tea lights or tapers.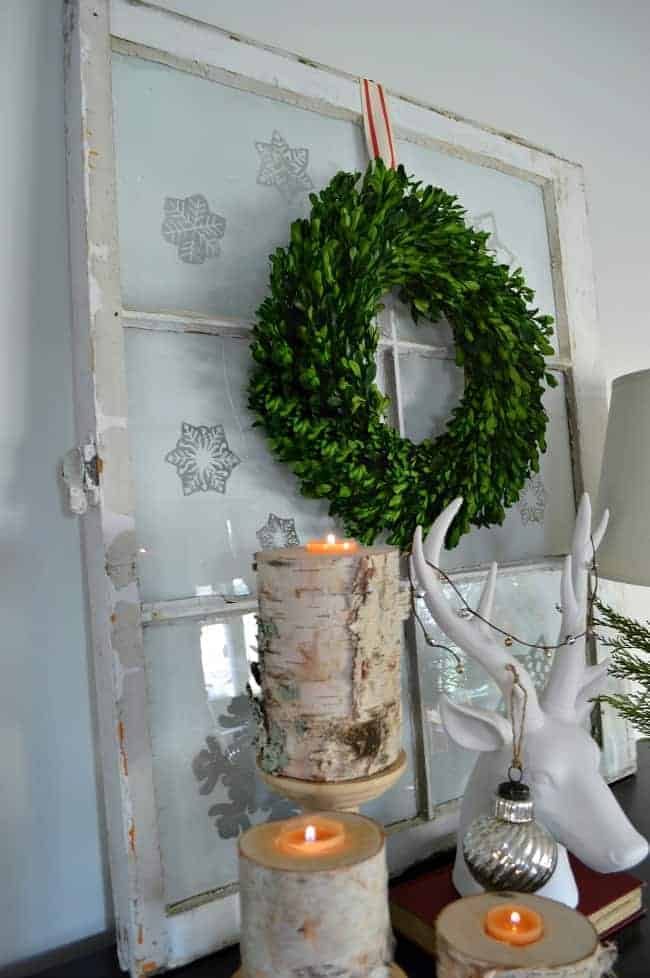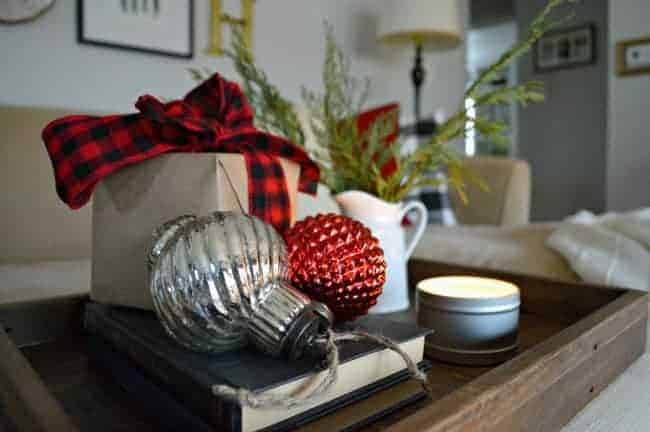 I also made a plaid wreath, with a burlap bow, for the front door. I told you I was mad for plaid! Next week, I'll be sharing tutorials on my projects.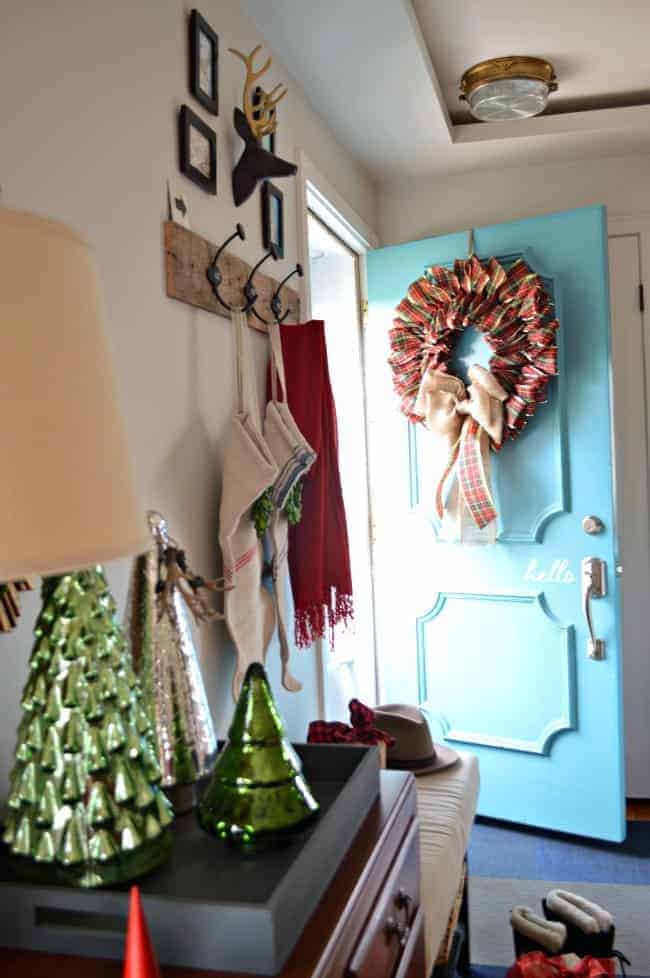 I'm so glad that you stopped by to see my Christmas living room finally decorated.
There's only 14 days left until Christmas. Have you decorated yet?